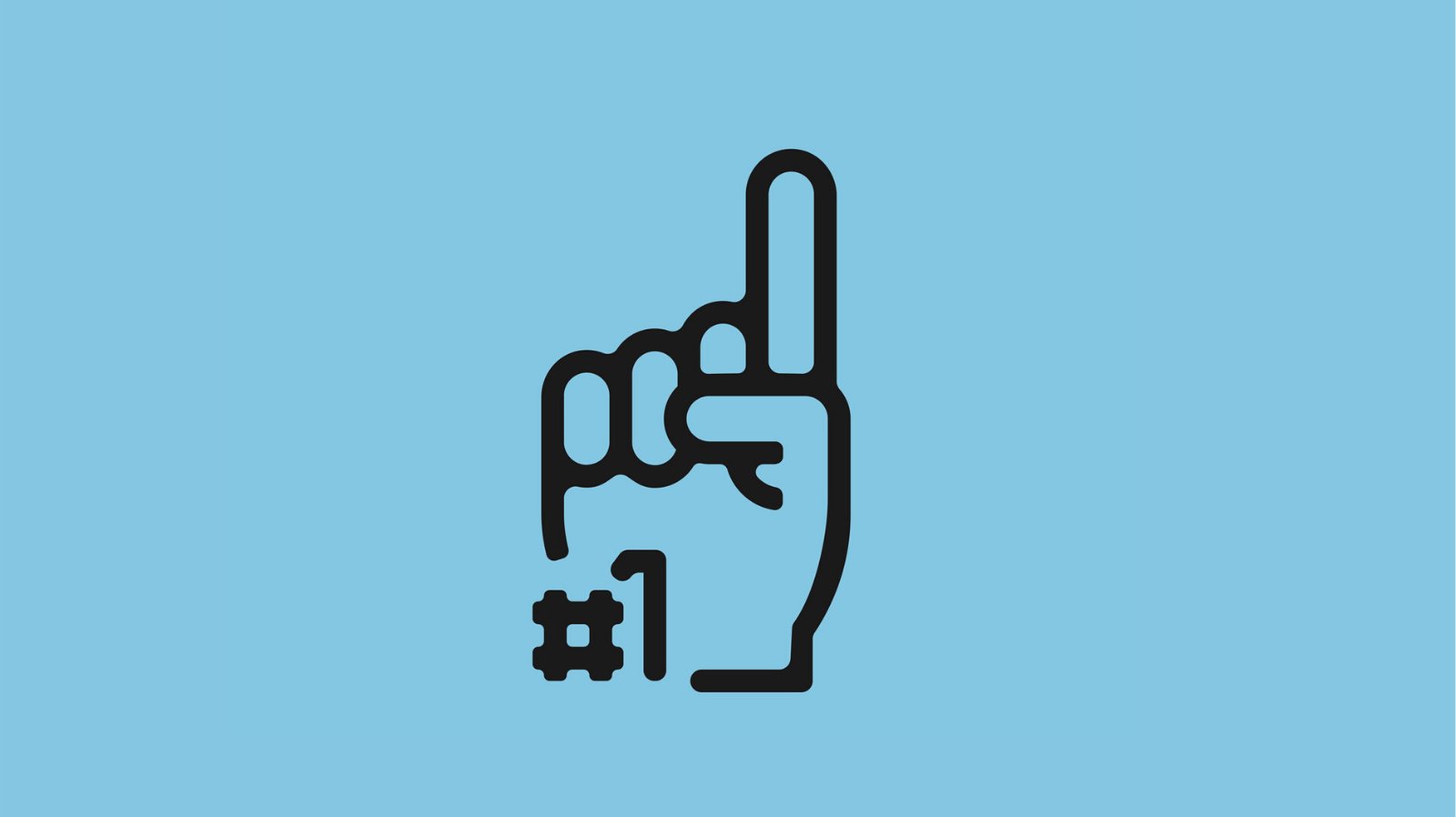 In recent years, businesses and brands have begun to concern themselves with choosing the best marketplace for selling their products online.
The ecommerce boom has catapulted the birth and expansion of a large number of online marketplaces, some being more general in scope while others are more specialized in a given product niche.
The fact is, that no matter how many facilities the online stores (of large brands and small businesses alike) have provided for the shopper when it comes to browsing through their catalog and stock, websites are not exactly a convenient solution for the customer who wishes to compare prices and products between stores.
With this purpose in mind, the first digital marketplaces were created.
What is a marketplace?
An online marketplace is a digital platform that brings together a variety of sellers and a wide range of categories and products.
The marketplace acts as an intermediary in the buying and selling process, with different fees or commissions according to the seller. There are also marketplaces that don't charge any commission, or that will allow a number of products to be advertised for free, but these are getting fewer and fewer.
Online shoppers can access these marketplaces to consult the catalogs of various brands, search by product type, price, and hundreds of keywords. Their greatest attraction lies in being able to make quick comparisons from the same website.
Despite its many advantages, a marketplace is a very competitive place, as sellers usually have to go through a selection process, meet certain requirements in their published product content, and attract customers from among a large number of competitors without the help of a high degree of customization.
An online marketplace is influenced by algorithms and rules that determine which products will stand out on the platform and, as always, the more well-known brands tend to appear on the lists of best-sellers and 'most popular', overshadowing the smaller brands or newer arrivals.
→ Also check out: The definite guide to marketplaces — all types and features
"Big companies sell on marketplaces too, even though they may have excellent traffic on their own websites and mobile apps."
Types of marketplaces
The most important things for choosing the best online marketplaces are to know where to start and how best to scale.
Every business should look for its ideal niche, where it can offer the products in its catalog to an audience that's actually searching for them. Sometimes your best choice may not be not a big marketplace where it's more difficult to track results or where shoppers usually go to make quick purchases.
For example, if you have a jewelry business, it will be more beneficial for you to use a marketplace that brings together jewelry manufacturers and artisans, rather than Amazon, where this type of product represents a smaller percentage of searches and sales.
Many small businesses avoid the larger marketplaces, whether it's because these don't fit their budget, because of their excessive sales fees and commissions, or because the company is looking for a niche marketplace more closely matched to its business model.
A marketplace usually offers better results to businesses that aren't seeking to encourage customer loyalty, since on these platforms users tend to pursue the best offer rather than remaining loyal to specific brands.
To give you an idea of what current marketplaces offer, here are the 5 most common categories of online marketplaces:
On demand
An on-demand marketplace offers services that are in immediate demand by customers, such as a car rental or home delivery of groceries.
Managed
A managed marketplace is the most common model for products such as Amazon or AliExpress. An intermediary intervenes to ensure the proper functioning of the marketplace and provide tasks of support, logistical analysis and maintenance. This guarantees quality control over the products offered on the marketplace and enables its management to participate in the sales process.
Community-driven
In community-driven marketplaces, the platform is supported by a community of retailers and brands, who are generally more independent and who share a philosophy of buying, selling and craftsmanship. These are marketplaces, such as Etsy, that are looking to attract a more loyal type of customer.
SaaS
A SaaS marketplace system provides users with an easy-to-use tool to build their own page within the marketplace network. However, the appeal of such free software is usually offset by the sales commissions it entails.
Decentralized
A decentralized marketplace gives all the control to the sellers. In these marketplaces there's no operator controlling the platform and a P2P system is followed: anyone can enter to sell and buy. We could call it the 'torrent' of ecommerce, as some experts fear that this system might be used as a platform for conducting illegal sales.
→ Keep reading: Which is more profitable, online store or marketplace?
When is a marketplace necessary?
In reality, a marketplace may not necessarily be better for selling online, nor even necessary for your strategy.
The great advantage of a marketplace is that the initial investment is less than for preparing a website and hiring all the services, tools and maintenance for an ecommerce platform.
For that reason, a marketplace is an attractive option if your business is small and has just started up; likewise if you want to make some tests and research the type of customers, gathering information and benefits while you prepare to launch a larger and more personal website.
For an established brand, selling on marketplaces can be a valuable complement to their branded website, as long as they check whether this won't cause too much division of sales or losses in any of the channels.
To sell in marketplaces implies you should follow very closely the platform's rules of shipping and customer service, to avoid being penalized. Make your customer service stand out among competitors that are offering like for like under the same conditions, because one of the most common complaints among marketplace shoppers is that of poor customer care.
A marketplace is also a fantastic place to put your SEO into practice, check which keywords are used by other sellers from the same niche, and see which searches are carried out most frequently and work best. Many marketplaces provide metrics that you can analyze in order to adjust your offers.
Among other benefits, a marketplace will automatically discount its commissions on your total sales for you, avoiding the need to issue subsequent invoices, and will pay within 7 to 15 days of the transaction.
There are two types of fee structures that you'll encounter:
Commission by transaction: The seller is only charged per individual sale. This is the more popular and more frequently chosen option
Commission by listing: The seller is charged a fixed fee on the marketplace, regardless of the quantity sold. As a commercial strategy, it's considered that this system will be the preferred option for those sellers who intend to throw in all of their marketing resources and offer their best products to achieve high levels of sales. Some other marketplaces, in addition, will charge subscription fees to the buyer for consulting catalogs, and advertising fees to the seller.
It's a good idea, too, to check out the options for complementary parcel delivery services, or if you prefer you can resort to the logistics service offered by some of the marketplaces such as Amazon.
Bear in mind, that from the moment your business needs to organize and synchronize its catalog across several channels at once, you'll find product information management software will become essential. A PIM guarantees that all your catalog information will be homogeneous throughout your database, your online store and any marketplace you choose.
Improving content has been shown to be the best tool for growing an online business: for example, Airbnb only began to expand when it introduced professional photography to its platform.
→ Find out more: How a PIM can improve your team's productivity by 75%.
Guide to the best marketplaces for ecommerce in 2022

Amazon
Possibly the most famous marketplace in the world and the largest in many countries. Yet Amazon's popularity is countered by dubious company policies, such as the difficulty of standing out from among thousands of products in the same category and its charging high percentages of sales (between 10% and 25%) as fees.
If you are already selling on that marketplace and need a boost to make your products shine, don't miss our free guide to selling on Amazon.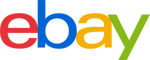 eBay
Best known for introducing the now classic system of buying and selling through bids, though it does include some fixed-price sales as well. The volume of visits on eBay is gigantic despite its complex system which involves both sales commissions and product listing fees.
→ Amazon vs eBay: Everything you need to know

Alibaba
Asia's largest marketplace, Alibaba in turn contains other marketplaces such as AliExpress. Alibaba's main advantage is that it doesn't charge any commission or hidden fees; however it does benefit from commissions on other marketplaces in their group: for marketing fees, for its Alipay payment system and for membership.
→ Also of interest: Google Shopping, Amazon or Alibaba, which is the best?

AliExpress
AliExpress has become one of the most talked-about Asian marketplaces since its launch in Europe, with physical stores in Spain. If you'd like to learn all about how to start selling in one of the most popular marketplaces, don't miss our post with all the top tips.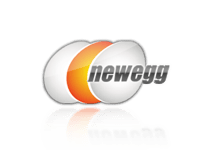 Newegg
Focusing on the sale of electronic products, Newegg is a giant among marketplaces. Even though it receives less advertising than other marketplaces, its volume of visits is in the millions.
Sales commissions vary according to the type of product, between 8% and 14%. However, each seller must pass a quality control before receiving the go-ahead to sell in Newegg: here we give you a complete, step by step guide to this process.
In this category, of electronics marketplaces, Lazada is also gaining popularity.
Etsy
Etsy is the biggest marketplace for craft products, although it also embraces sales of vintage products.
It has an extensive list of rates: USD 0.20 (20 cents) listing fee per product, 3.5% to 5% transaction fee on top of the price, 2.5% to 4 % payment processing fees for conversion to foreign currencies, plus VAT and variable fee rates for its payment system and advertising.
There are some alternatives, such as Zibbet (that doesn't charge commissions and allows you to upload for free, up to 10 products), Bonanza, Shopandmade, Folksy and Shapeways (where only products created with 3D printers are sold).

Flipkart
Flipkart is the main Indian marketplace, and it has experienced rapid growth in recent years. Its fees vary according to the type of product and may reach 15% of the total, to which you must add shipping commissions, a flat rate and 15% tax. This marketplace rewards the sellers with the best results and pays them sooner.

Walmart
Walmart is one of the leading marketplaces in the United States, with a stable growth and a flexible system that permits sales to other countries.

Rakuten
Rakuten is Japan's largest marketplace. However, its commissions are high, up to 15% depending on the type of product, charged both on the selling price and on the processing and shipping costs, plus a standard rate of USD 0.99 per product sold.
→ Our step-by-step guide: How you can sell in the Rakuten marketplace

TaoBao y TMall
TaoBao and TMall are the Chinese versions of eBay and Amazon, controlled by the Alibaba group. For western sellers, selling and managing products in these marketplaces is more complicated than in AliExpress, as they are only conducted in Chinese.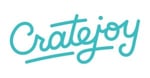 Cratejoy
A current trend in ecommerce, subscription boxes are being used both by companies (that also offer a conventional catalog) and initiatives that base their sales on selling periodic subscriptions, usually on a monthly basis. Boxes may be of fresh food, cosmetics, books including surprises for the reader, collectibles of popular culture... Cratejoy facilitates the process, and takes a 10% fee on each sale.

iOffer
In operation since 2002, iOffer bases its business model on the option of bargaining between buyers and sellers. Displaying your products is free but the marketplace charges a minimum sales commission and standard fees if you want your products to be featured either on the home page or in category sections.

Cdiscount
Cdiscount is a popular French platform that covers all kinds of categories, from electronics to clothing, jewelry and toys. It's only available in French, for sellers at least.

Vide Dressing
Videdressing is a luxury second-hand clothing marketplace for men, women and children, though it charges a high sales commission (15%) and is conducted in French.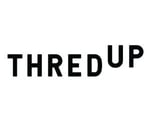 Thredup
Thredup is another variant of the P2P model as applied to fashion marketplaces. The marketplace is based on evaluating the quality of products and buying them from sellers, then setting another price and selling them to users. Through this system, the seller benefits by avoiding the sales process, but obtains a much lower profit: typically between 5% and 40% of the value for standard products, while luxury garments can provide the seller up to 80% of the final price, as they are more sought-after.

Grailed
Grailed is an alternative for selling second-hand luxury clothing, as is Farfetch. The appeal of these schemes is based on very well-designed platforms that eliminate the old prejudice that buying second-hand means receiving worn or mistreated products. They charge a 6% sales fee and another 2.9% PayPal payment fee.

Getable
If your business is all about heavy machinery, Getable brings together multiple rental options for building materials, such as cranes, vehicles, excavators or rammers, and enables users to compare and get the most advantageous rates. They carry out digital marketing actions on behalf of brands, include an insurance policy and charge a percentage for each rental made.

Thumbtack
Thumbtack brings together services that include repairs, personal training, physical and mental fitness and educational classes. Its system involves a report being compiled initially on the client's needs, then this is shown to the provider (or seller), permitting the latter to make an offer. Its fee system is rather complex, based on credits earned by the seller. Taskrabbit has a similar way of working but applied to local neighborhood services, while for marketplaces focused on learning, tuition and courses Udemy and Skillshare are notable.

Instacart
Whereas practically every supermarket chain already offers both online sales and home delivery, in the case of food marketplaces some, like Instacart, stand out due to sourcing their products from local stores. However, their profit margin is obtained by increasing the price on the seller's original product, sometimes by as much as 30%.

BloomNation
BloomNation enables searches for local florists, including a lot of variables by type of flower or gift, and ensuring that each seller's photographs are 100% original. They charge 10% on sales, excluding taxes.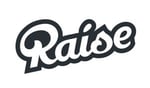 Raise
Raise includes an extensive catalog of gift cards from various stores. It charges a sales commission of 12% and a 1% listing fee for each product listed on the marketplace.
→ Looking for a fashion marketplace? Find out how to become a successful seller on ASOS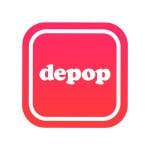 Depop
Depop is aimed particularly at private sales made via mobile phone, of second-hand objects, although it's also used by brands. It charges 10% sales commission and 3.4% for payments made through PayPal or 2.5% for transactions processed through Depop itself, including credit cards and Apple Pay.

Kinnek
Because not everyone in ecommerce is destined for B2C, there is also Kinnek, a marketplace for B2B that is oriented toward equipment and materials, and especially protects the small business, which doesn't have to pay any commission for contracting services. This is charged to suppliers by means of a monthly subscription and some transaction fees.

OpenBazaar
As its name suggests, OpenBazaar is the leading online bazaar, free and without fees, which works as a giant network to put interested sellers and buyers in direct P2P contact. The reason for the absence of fees is that there is no company behind it to control the process. Their payment system is Bitcoin, which is not regulated in some countries.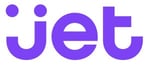 Jet
Jet is an online platform that selects discounted branded products in the categories of household, fashion, cosmetics and food, and sets a rather high commission level of 15% on most products. It offers a unique shopping system to users, as it lowers the price of products as they add more to their shopping cart.

Big Cartel
Focused on creative businesses, independent sellers and artists, Big Cartel enables you to create your own online store. It charges a monthly fee and fees of 2.9% for sales conducted through PayPal or Stripe.

OfferUp
OfferUp is an ecommerce app for mobile devices that connects with local vendors. It is very popular and has already reached 20 billion dollars worth of transactions. They charge a fee of 7.9% per transaction.

Sears
Sears is the foremost U.S. commercial chain, that opened its catalog to third parties in exchange for a monthly fee of USD 40, although this is likely to increase if the sales of the associate don't exceed USD 400 per month. They also include commissions per product and for processing of sales and shipments.

Facebook Shopping
In response to private individual sales that had been taking place for years from private profiles, Facebook joined the ranks of marketplaces with Facebook Marketplace and, later, the option for businesses to add their online store to their Facebook account (and Instagram). Just add a product, to start selling. They charge 5% per sale and you will also have to pay even when product returns occur.
Final thoughts
We recommend that you first research which online marketplaces are the most popular for selling your type of products and which ones are most used by your clientele, regardless of ecommerce trends.
The alternative is to build your own ecommerce website using platforms such as Magento, Shopify, PrestaShop, BigCommerce or WooCommerce. Or combine both of these approaches!
With a solution like the Sales Layer PIM, you can easily integrate your product catalog with your own online store as well as with marketplaces. Try it for free for 30 days and begin your multichannel strategy with great strength and efficiency.