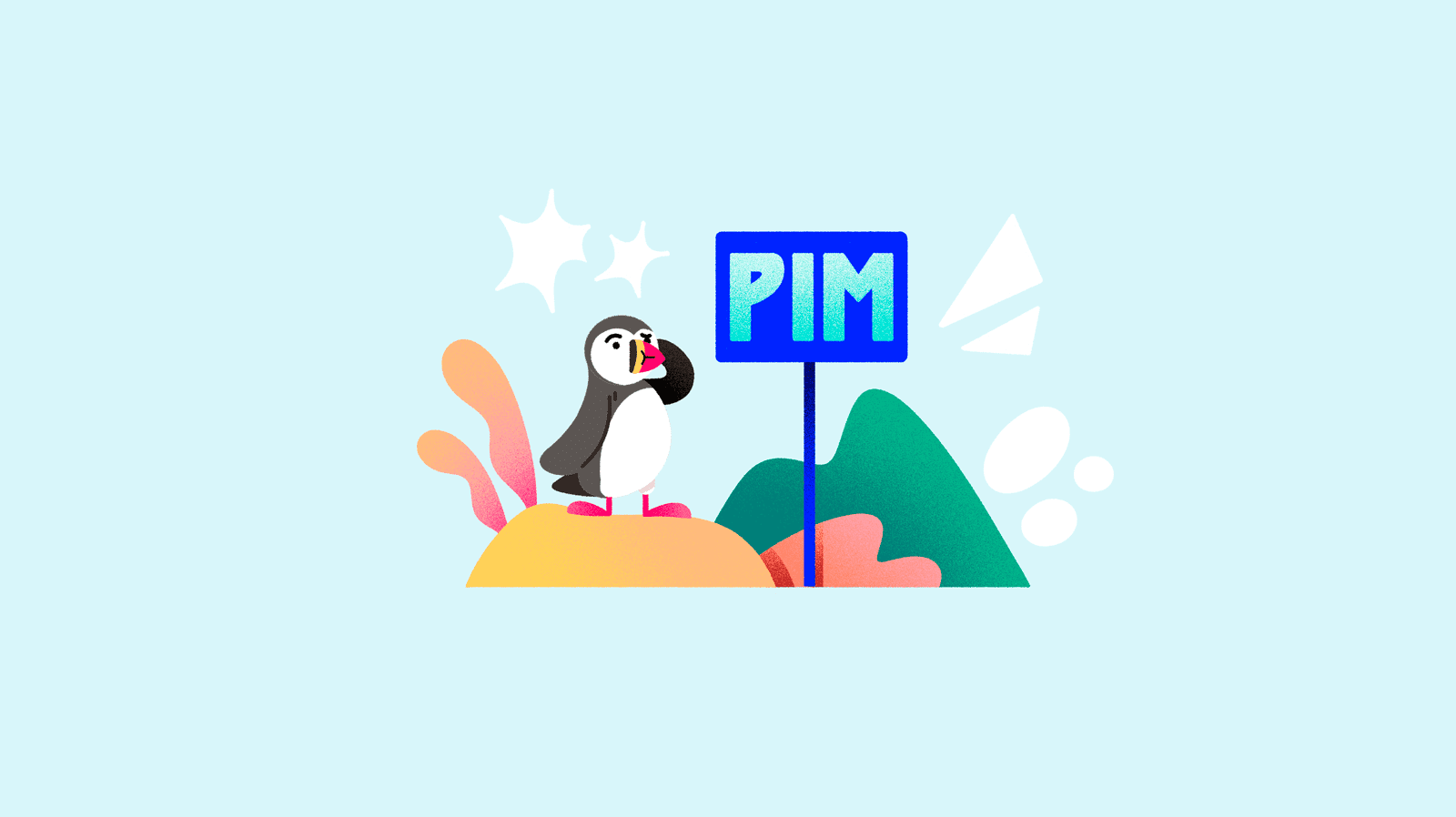 What is PrestaShop?
If you've set up shop with PrestaShop, you can rest assured you've made a solid choice. One of the most popular ecommerce platforms in the world, PrestaShop serves as the CMS (Catalog Management System) for a vast number of sellers and brands publishing their product catalogs online.
The company has a solid history behind it, and what's more offers a range of resources to assist sellers. These include modules, tutorials, and even forums created by its community of users.
However, as with all other ecommerce platforms, businesses can find themselves pouring time and resources into listing and managing their PrestaShop catalog. Fortunately, there is a solution. By using PIM (Product Information Management), you can automate your catalog upload and manage PrestaShop products more efficiently.
Sales Layer PIM helps businesses to save time and money on their PrestaShop catalog management. Read on to discover our step-by-step guide to integrating PIM with your online store.
What are the different types of PrestaShop product catalog?
There are several types of PrestaShop product catalog available to users. These are:
A conventional online shop in which you sell your products exclusively or integrated with a multichannel or omnichannel network.
A virtual showcase for your product catalog that users can consult – but without a direct option for making a purchase.
For this latter option, PrestaShop has its Catalog Mode, in which the "Buy Now" and "Add to the Cart" functions are disabled.
Other functions to search and consult products in the online catalog —including prices, filters, and categories— are available. In order to purchase products, users will have to turn to other channels that you set up (telephone, traditional mail, by appointment, etc.) or make a reservation online to pick up and pay for the product in the physical store.
This feature is very easy to activate from the "Preferences" menu of your PrestaShop account.
How to create an online shop in PrestaShop, step-by-step
Create a PrestaShop store
If you don't yet have a PrestaShop store yet, don't worry, it's quick and easy to set one up. Below we've outline the steps you need to take.
1. Register with PrestaShop
After you've submitted your registration, you can activate your account via the website or by downloading the app.
2. Choose a name for your shop
Having your domain name, hosting package, and all your product information and multimedia files ready beforehand will make your online shop's integration quick and easy.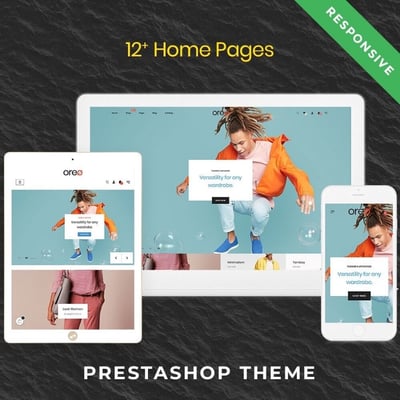 3. Start designing
There are hundreds of templates and themes (free and premium) available in Addons, PrestaShop's official plugin market. In addition, there are also a rage of other plugins developed by sites like Template Monster and ThemeForest.
It's worth opting for a theme created specifically for PrestaShop shops, to be sure it will integrate with your CMS. This doesn't mean you can't be creative with the look and feel of your store, however. For many themes, the basic structure, colors, fonts, images, etc. can be modified. Alternatively, you can create your own theme from scratch if you have the necessary design expertise and tools.
A further selection of plugins are also available for more unique functions. These includes plugins for the below functions:
Showcasing promotions and other deals
Product gallery
Related products
Product zoom,
Quick view
Infinite scrolling
Tiled product layout
Image sliders
Videos
Search bar
Review blocks
Language/currency selector
Google Maps integration
4. Complete the configuration
Plugins can be activated from your control panel through the Modules and Services tab, while you can mark default dimensions for images in different areas, as well as other settings for your online shop like product information pages and categories.
In Preferences/Shops, you can turn on your shop data and add your company name, address, telephone, and contact email address.
Lastly, in Configuration, you can turn on or off features like social networking buttons, the upper banner on each page, images on the homepage, lists of categories or products, logos for payment methods and security, etc.
Prepare your product contents
It's worth noting that PrestaShop is not a content manager and will not magically organize your catalog for you. That's why you will need to have all of your product information prepared so that the process is just the simple task of connection and synchronization of product data.
Additionally, sending information to PrestaShop is not as easy as selecting products and images. You'll have to synchronize many more pieces of data:
Prices
Dimensions
Technical information
Specifications for distributors and industry
Product variants (colors, sizes, extras, etc.)
The effort is even greater if you want to offer a multi-lingual online catalog, as you'll have to standardize all the different versions of the contents or personalize each version.
Save time with PIM for your PrestaShop SKUs and data
To ensure that your PrestaShop catalogs are set up correctly, without any errors and in real time, it's highly recommended that you use a product information management tool to automate the process.
A PIM (Product Information Management) system is a vital solution for ecommerce businesses, both small and large scale. This software facilitates the maintenance of all of your PrestaShop product catalogs by automating delivery and updating of content. This helps drive higher conversions for your online store, by ensuring quality, error-free and engaging content and listings.
Sales Layer's PIM helps you to manage all of your product resources (information, images, third party data, multimedia resources) from a central database. Sales Layer PIM helps you save time and resource when uploading, editing and managing PrestaShop products in bulk.
→ Just in case you need it: tips to integrating an ERP solution in ecommerce
Ideally, any PIM system you choose should include import and export functions from any format (PDF, CSV, XSL, HTML, URL, etc.) and a PrestaShop integration plugin that you can personalize. That's why the Sales Layer PIM includes a connector for PrestaShop.
Import your product information
Once you have your favorite PrestaShop template downloaded, follow three simple steps:
Add the template to your account.
Customize your template and create product tags and categories.
Save favoured settings such as product & price combinations, types of filters, etc.
Researching examples of existing PrestaShop stores and deciding on the basic structure for your catalog are key before importing your data.
Once you have the catalog structure in order, you can import your product contents to PrestaShop with a PIM.
For businesses listing thousands of products, importing these without a PIM can be a huge manual project that takes weeks or months. With PrestaShop PIM integration, you can cut down on this time exponentially (2 seconds per product instead of 30 minutes per product).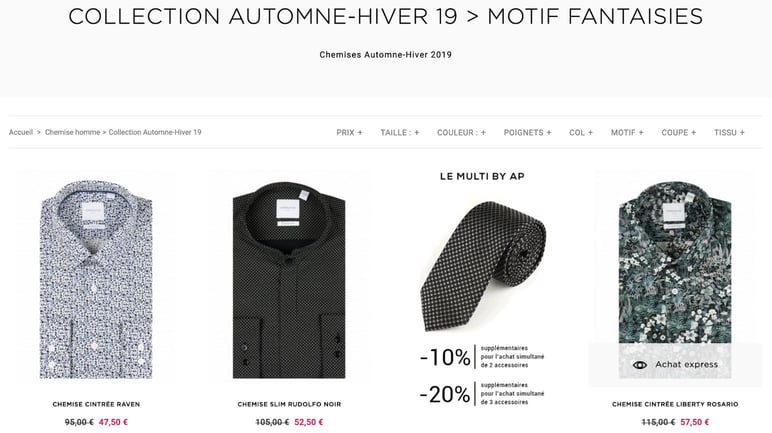 Check to ensure that your product data has been correctly imported and that there are no empty fields – especially important fields (product name, manufacturer, and SKU).
We also highly recommend that you keep and maintain backups of your PrestaShop databases, although with Sales Layer PIM, we generate them automatically for you.
Another extra feature: With a PIM solution, any change or update that you make to your database will automatically be reflected on your PrestaShop shop. Additionally, you can duplicate PrestaShop catalogs to create different versions adapted to specific markets or countries.
→ Compare them all! What is better? PrestaShop, WooCommerce, Shopify, or Magento?
Choose payment methods
PrestaShop allows you to integrate any payment method for users: with cards or electronic wallets (PayPal, Visa, MasterCard, Maestro, American Express, Apple Pay, etc.), prepayment, COD, and/or payment in the store upon in-person pickup.
For that, you'll have to add additional plugins which are available in Addons. The product's show stopper is PrestaShop Checkout, created alongside PayPal, which allows for several payment options to be integrated into a single payment gateway. While PrestaShop is free to use, commissions are charged on a per-sale basis depending upon the payment method (for example: 1.2% + €0.35 for bank cards or 2.9% + €0.35 for PayPal).
Select your shipping service
Choose the company that will be responsible for your shipping and return services. You can also take advantage of this step to link your inventory management and shipping software to automate this phase of the process and synchronize your stock data with PrestaShop.
Improve the positioning of your PrestaShop shop
Remember that a simple design is more effective in terms of PrestaShop templates than a design full of things that could distract the user from the main goal: finding the product that he/she wants and buying it.
Try to make your template as stable over time as possible so that you'll only have to make small, one-off changes (special discounts, highlighting a best seller or promotion, a special event, etc.).
Design
Consistent design helps to generate a stable, recognizable brand image, so be clear on the main features you want to project: font style, font size, color scheme, compositions, etc.
Contents
While a picture paints a thousand words, and is especially important in the world of ecommerce, the product description and specifications are often what convinces the buyer to make the purchase or not. Maintain and optimize your product information regularly with SEO tools to ensure a strong position in the search results.
Tests
When it comes to optimizing content or editing product listings, you can also perform A/B testing of your online catalog on different markets to see which version offers the best results.
Inventory
If your volume of sales or number of products is quite large, a good idea is to link your inventory manager to your PrestaShop account to monitor stock levels and avoid unwanted situations (like not having stock or having too many units on sale).
Conclusion
The last step is to add your URL and make your PrestaShop shop public.
Once you have your PrestaShop shop up and running, you can start to think about more advanced strategies:
Multichannel or omnichannel integration.
More complete marketing plans (adding testimonials, social networks, and email campaigns based on usage data from the online PrestaShop shop).
Migrating PrestaShop to another server if your experience is less than satisfactory or if you discover another CMS that is better for your business like Shopify, Magento, or BigCommerce.
Companies such as emuca already use Sales Layer's PrestaShop connector to streamline the maintenance of their online product content.
Try the Sales Layer PIM solution free for 30 days to connect your products to PrestaShop in the blink of an eye. Freedom to create online catalogs starts here!