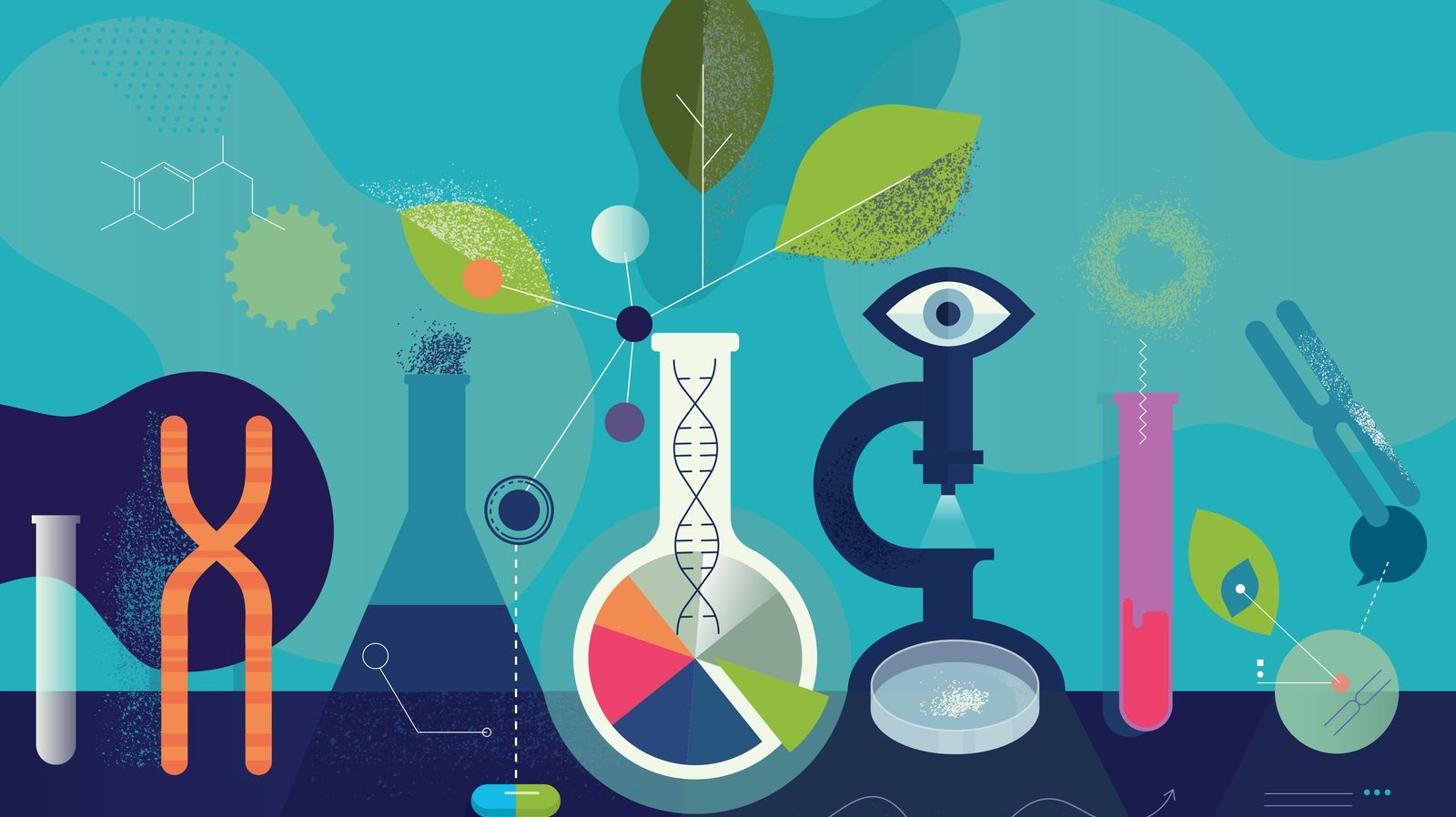 Table of Contents
When you decide to opt for online commerce, there are a thousand and one things that matter, but some more than others. SEO is one of the aspects that cannot be left to improvisation and that deserve a strategy. The investment you make in the positioning of your products will have an effect on the number of visits you get and, as a consequence, on the number of sales.
Having a fantastic online store, with interesting and popular products at ridiculously low prices, won't do you any good unless your target customers find them. An SEO strategy for ecommerce is the 'go-between' to serve as a bridge between your product content and customers who might be interested in buying on your channels.
When you're ready to bet on a strategy suited to ecommerce, pay close attention to our ecommerce SEO tips!

Keys to an SEO strategy for ecommerce
Choose your keywords carefully
A keyword is the term, associated with a product description, that facilitates its identification on search engines. They are those words most often used by users, sellers, distributors and manufacturers to describe a given product, but that doesn't mean they are always the same.
Many of these keywords will be quite obvious, such as 'dance shoes' if you sell shoes, but because they are so frequently used they will entail a lot of competition. You'll need to develop a strategy using different keywords, for which you can take advantage of free tools such as Google Ads and Google Analytics.
Analyze the volume of searches for each word to evaluate whether it's worth your while to include them, and if so, they should appear in:
Product Title
URL
Product description
ALT product image tags
However, avoid saturating your website by repeating the same keyword! This can go against you and cause Google to penalize you.
→ This may be of interest: How to create the perfect ecommerce product page.
Optimize the titles of your product pages
When you sell products from well-known brands that the customer can find in other online stores, such as a Nike backpack, it's difficult to be original in your titles and not overlap with other websites.
This problem is also common in marketplaces like Amazon, where hundreds of sellers offer the same product (and many of the sellers duplicate titles and content without realizing how much harm it may do them).
One way to differentiate your site is to use words and combinations that are used by the shoppers themselves to refer to what you are selling. This will also improve your results because they will find you more easily.
In addition to the words you choose, you can also take into account structure of the title. The structure that usually works best is Brand – Model – Type. The key: always go from more general data to more specific.
A couple of examples:
Canon – EOS 100D – Digital Reflex Camara
Apple – iPhone5 – Smartphone (4''screen, 8MP camera, 32GB, Dual-Core 1.3 GHz, 1GB RAM) white
Use the Anchor Text (appropriately)
Anchor Text is text with an associated link. On a product page, the Anchor Text could be simply 'Learn More' or 'Click Here', but these examples are too generic and won't add any value.
You can use your list of keywords to build different Anchor Text, which will not only attract user attention but also provide useful information to search engines to help them determine the theme of your page, such links being of great importance to them.
Take care not to repeat the same Anchor Text formulas across all of your online store.
→ This may be of interest: How to create quality content with Google's seal of approval
Optimize your product images using the ALT tag
For the customer, product images are the most important element in an online store.
That's as far as the visual aspect is concerned. But product photographs also carry associated text data that you must watch out for, where SEO is concerned.
Use keywords to fill in the ALT field of each image, as that will make it easier for search engines to identify your products in both text and image searches. In addition, if at any time there's a programming problem and the image is not displayed, the text you've placed on the ALT tag will appear instead.
A typical and effective combination in ecommerce SEO for the ALT tag is product name, brand and a descriptive feature, such as color or size. For example: "Camera Fujifilm Instax pastel pink".
Make your URLs user-friendly
A good URL should promote positioning and be easy for users to remember.
However, try not to make it a string of meaningless words, but to have a logical and natural internal architecture for you, search engines and users alike.
For example, the most general elements (product category) should appear first, followed by the more specific terms (product name):
https://youronlinestore.com/kitchen-appliances/braun-blender
You should try to ensure that each URL has enough internal links to highlight and position it. You'll also need to check which of your competitors' pages have similar URLs and may harm yours in the eyes of Google, which sometimes isn't very smart at distinguishing similar content from different sources.
Encourage user reviews
Another way to include more keywords and key text on your product page is to encourage third party content rather than including only the descriptions you have written for your store.
User reviews are an excellent strategy, both to give your customer confidence and to get more product descriptions with a diversity of words and language styles. This achieves a more natural tone and makes sure search engines have more material to recognise for associated searches.
In addition, it can be a way to identify terms that buyers often use to refer to your products, and that you hadn't noticed.
→ This may be of interest: How to encourage user reviews on your ecommerce
Optimize your online store for mobile devices
Lastly, the increase seen in traffic of visits and shopping from mobile devices, means you should make a priority of optimizing your website for smartphones and tablets. It's also becoming increasingly favourable to complement the shopping experience with an app of your own.
This means that in your app you should include the same type of keywords and structures as on your other sales channels, so as to avoid confusing the shopper who has been able to locate your product on a website and then wants to buy it from your app.
If users find the same product with different titles or in different categories, they may not be sure that it's the same, and that uncertainty or confusion may lead them to abandon their purchase.
→ This may be of interest: The best web design tips for ecommerce

What things should you avoid, to improve the positioning of your ecommerce products?
Duplicated content
There's nothing Google likes less than duplicated content. When the search engine finds text repeated everywhere, it reduces the pagerank of those pages without further ado. In other words, you will no longer appear among the first search results, but on the dreaded page 2... or even further.
Prepare the text of your product pages carefully. Don't just use the descriptions that the manufacturer gives you or those given by other websites that sell the same product. Be original, avoid the more technical aspects (whenever possible) and instead try to convey the product's other, more emotional values – that will better capture the shoppers' attention.
You'll find a PIM (Product Information Manager) to be a useful and convenient tool to help you work on product datasheets across all of your sales channels. This software serves to enrich product content, detect errors and omissions, and improve your positioning on Google.
At Sales Layer we are an official partner of Google and we help sellers and brands to achieve that dream No. 1 position. Find out more here!
Obsolete products
Ghost content is just as bad as duplicated content.
When you remove a product from sale or from your catalog, you'd do better not to remove its web page. That page has been positioning itself for some time and if you delete it, you will be throwing away all your previous work. It can also happen that someone has the page in their favorites, and when they want to return to it the only thing they find is an error message.
Instead of deleting the page, use a 301 redirection to another product, either the new model of the discontinued product, or a similar product. If you can't use any of these alternatives, the redirection can lead to the homepage or to the category of that type of product, in case the user wishes to explore new options.
Broken links
Like ghost links, a broken URL does not convey a good image to the user and is the cause of much visitor loss on a website.
There are tools that can help you detect broken links in your online store, such as Screaming Frog. If you work with Wordpress you can use the plugin 'Broken Link Checker'.
Another strategy is to show a 'Page 404 Not Found' message with a fun and creative text and design, which softens the blow and invites the user to continue exploring the web.
Paying more attention to Google than to your internal search engine
Your obsession with Google is understandable: we all want to be found easily by that search engine.
But this shouldn't mean failing to nurture your online store's internal search engine. After all, you may have noticed your visitors and shoppers tending to use other search terms that have become the norm and differ from the trends on Google.
You can also detect what items people are searching for most often, and place those items in more eye-catching locations on your website, such as the Home page or in a 'featured products' section.

Tools for improving your SEO for ecommerce
Software for managing your content
If you have a PIM, once you've completed your SEO task you won't have to replicate it to all the online channels on which you want to include your products. From the PIM you can simultaneously update all your channels, such as your online store, digital and printed catalogues, and marketplaces such as Amazon, AliExpress or Google Shopping.
In addition, with a PIM like Sales Layer you can freely choose which information fields you want to modify and on which channels; such as, if you are seeking increased customization or you need to export your product data ready-adapted to the rules of a marketplace like Amazon.
Having an exemplary online presence is not incompatible with efficient management of your resources and time.
→ This may be of interest: How improving product content can improve your sales conversion
SEO Analysis Tools
With SEO, there's never a break.
Your strategy may well expire after a couple of weeks: search trends are continuously oscillating.
Check periodically, using tools such as Google Analytics, how visits to your online store are performing, and continue making improvements to your SEO for ecommerce. Remember to reindex your content to refresh it on Google.
Analyze all your key data:
User behaviour on your website
How visitors reach your website (search engines, social networks, AdWords campaigns...)
Actions and responses of users on your website: whether they find what they are looking for, how they move through the different pages, the rate of abandonments... for this, heatmaps are very useful.
Once you have the data, try to analyze the reasons that lead them to buy or not to buy in order to correct or reinforce the different situations.
→ This may be of interest: How to achieve ecommerce product pages optimization
Conclusion
Be clear about your SEO strategy objectives for ecommerce and apply them every day:
Varied keywords
Unique and original product descriptions
Full metadata (ALT tags)
A clear URL architecture
Good internal product categorization
301 redirections for discontinued products
Tools for streamlining content analysis and management
And above all, don't forget Rule Number One: that it's not all about SEO, because in fact it's real people you're dealing with.
Making your online store user-friendly is the number 1 priority, so that your customer will feel safe and comfortable when making purchases there. That will be your strongest guarantee for generating a network of loyal customers and finding the most appropriate SEO language for them while also keeping Google happy.
Start your SEO strategy with the best support tool: our 30-day free trial of the Sales Layer PIM — and have your product content checked and updated in real time every day.