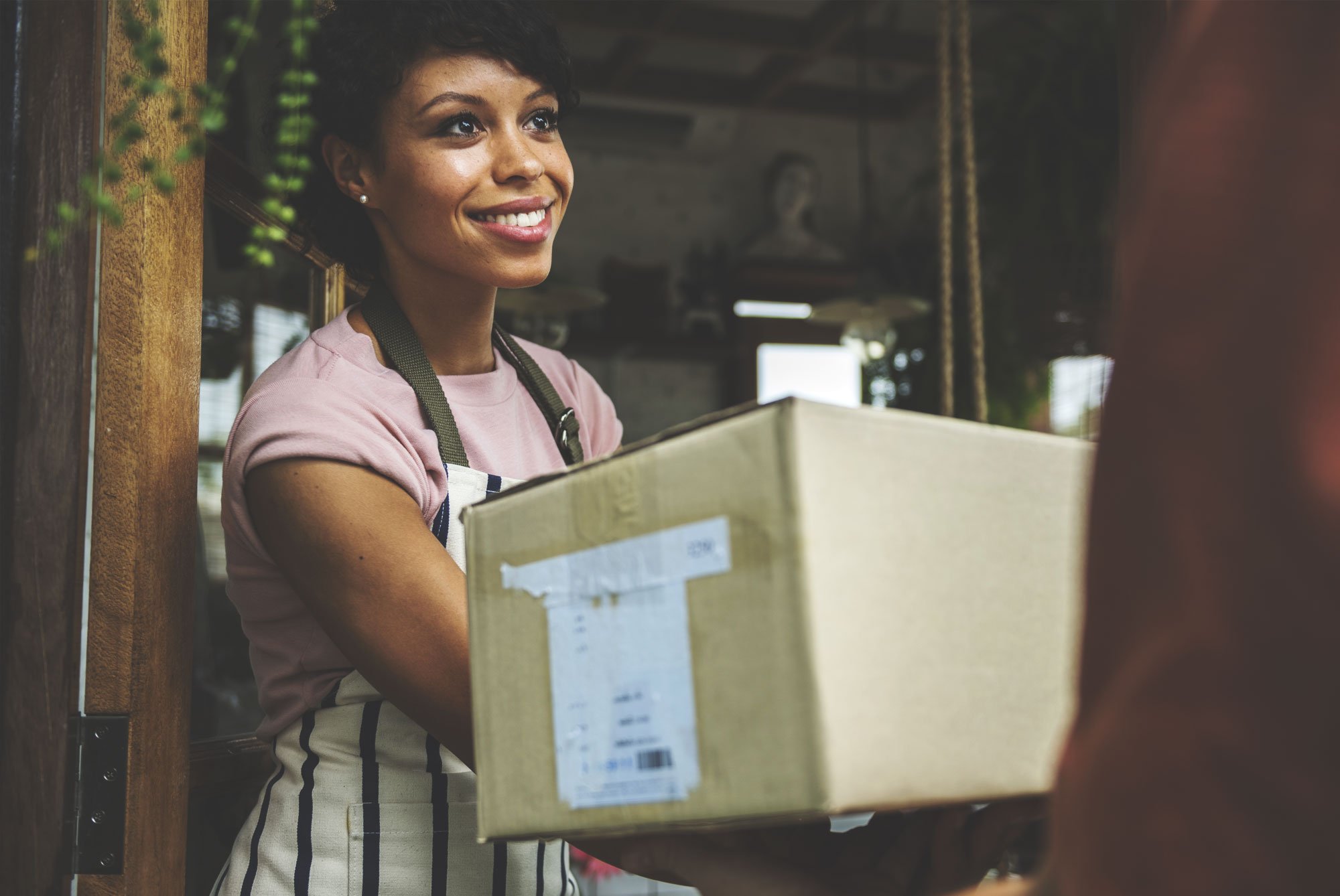 Marketplaces are the new Macy's: until its big opening, brands and distributors worked from their own shops, keeping a loyal clientele. The arrival of the mall culture meant that brands could gain greater exposure and new customers in a place easier to find... but among a huge competition.
Selling products in one or several online marketplaces is an important part of any multichannel e-commerce strategy. As a seller you should never stop working on your own website and mobile apps, because they're totally customized and under the control, but looking for new sales channels is a reasonable tactic. You must show up at all parties.
Is it advisable to position your products in all existing online marketplaces? Which ones are more suitable according to the type of catalog or company? How to choose your ideal marketplace?

Marketplaces 1.0: What is a marketplace and its key features
An online marketplace is a digital platform with website and online/offline mobile apps versions, where several sellers and vendors offer products listings, in exchange for some marketplace fees (that can be per item sold, product category, management, shipping… ).
Marketplaces are a dream come true for retailers and customers: you can find anything and in the same conditions (at least theoretically), because all product pages are very similar.
Although each marketplace has more or less rigid rules of acceptance as a seller or vendor, their system isn't so simple and democratic. As it happens with online search engines, at marketplaces some products stand out above others depending on variables and algorithms against which the retailer must fight. For example, it's well known that Amazon reviews play a very important part in the positioning of sellers, and that a bad rating damages a product's reputation more than in other marketplaces like eBay.
- The big one against the small one: is it better to sell in Amazon or eBay? -
What types of online marketplaces are in the market?
They all look the same, but their policies and the process they imply for sellers are very different. Each marketplace is unique and offers different types of catalogs, average customers, public image and costs for retailers and vendors.
Let's see the main 5 types of online marketplaces on the market:
On demand: The most common marketplace for services, based on offering an instant response to users' demands with a network of suppliers, like Uber or Deliveroo.
Managed: The most important marketplace type in B2C and B2B e-commerce. Manufacturers and distributors offer their products in a platform managed by a third party, which manages the sales processes, sellers' commissions and additional storage, shipping and logistic analysis support. From Amazon to Rakuten, these are the most used marketplaces among retailers and customers.
Community-driven: This is a community-building environment, with smaller sellers and artisans who personally manage sales processes, deliveries, returns and customer service, like Etsy, although a management company also participates in these marketplaces.
SAAS: Free and open source software is attractive for small businesses and sellers who want to build their own website inside a bigger platform. It requires more technical knowledge and maintenance effort, and it's not entirely free, since the hosting marketplace has some sales commissions.
Decentralized: These marketplaces use a P2P (peer-to-peer) system: anyone can sell and buy anything, without third party surveillance. It seems like a free world, but it's also dangerous, because it can be used as a platform for illegal merchandise.
- Under the spell of Amazon's chants? Find out everything about Amazon FBA -
The benefits of an online marketplace
Some sellers and small businesses think that selling their products in a marketplace is cheaper than designing a website and searching for software tools that manage several e-commerce platforms. Watch out! This can be the case for brands with a tiny catalog and a very focused audience. But a marketplace is also an investment for any professional company and brand. And it's necessary if you want to squeeze all their benefits!
An online marketplace gives you the following benefits:
Digital visibility: A lot of shoppers use marketplaces as their main search engine and this way you can make your presence across more channels grow. In addition, customers feel more confident buying products in online marketplaces.
Diverse customers: Your loyal clientele knows your brand and will continue recommending it, but it's a profile that you have studied in detail beforehand. What if you could reach buyers

that you have never crossed paths with before, or try new demographic niches and discover new sales opportunities?
SEO reinforcement: You must monitor your website's SEO all the time and it's not advisable to change your copies and designs too often. But you can test keywords and ad campaigns with your product listings and discover what attracts the most traffic in a marketplace!
Easy management: Adding more sales and distribution platforms to your omni-channel e-commerce strategy is not a problem thanks to marketplaces' support (they can storage and ship your products if you like). And don't forget tools for Product Information Management (PIM) that automate the bulk upload of product information to your marketplaces (we are a PIM and we configure any marketplace connector you need, check it out here!). This way you can be sure that the catalog and stock data are uniform across all your channels at the same time.
- Don't forget your multi-channel marketing strategy for online marketplaces! -
If you are willing to have an omni-channel strategy with several online marketplaces, first of all study all the types and think about which one suits you best and seems more profitable to start with. Then, we'll help you keeping your product information in order in all your marketplaces and channels, comfortably, easy, without errors.