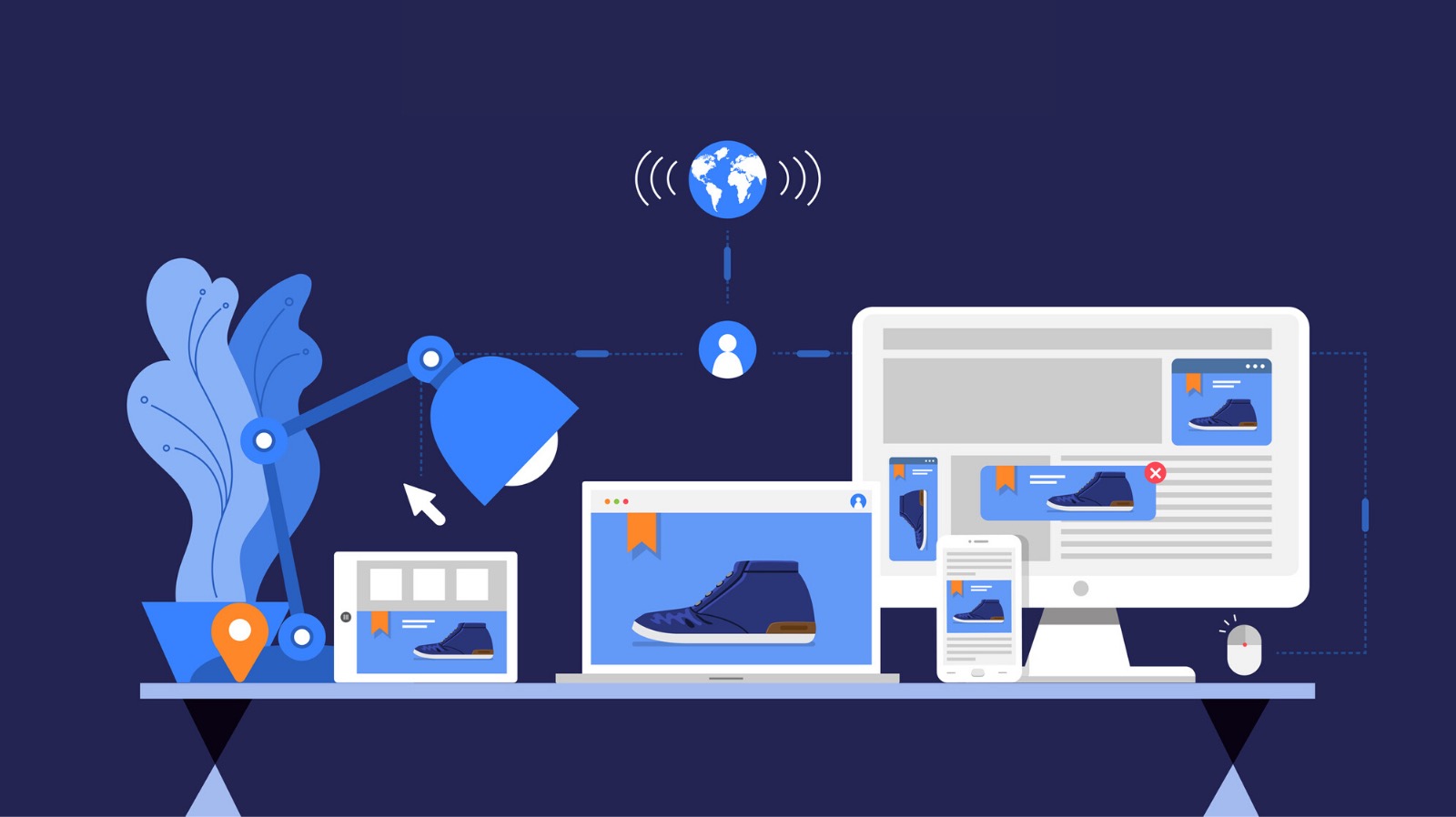 Table of Contents
Your own online store or a marketplace?
Increasingly you'll find more platforms that bring together a range of brands than online stores dedicated to just one brand.
However, the opposite is also true: there are marketplaces that turn to the traditional model of selling their own branded products. The most famous example is Amazon, an ecommerce platform that brings together vendors and brands from all over the world, yet suddenly started selling its own product line, Amazon Basics.
What do these two trends mean? Brands becoming marketplaces and marketplaces launching brands. Is it better to keep to your own brand website or develop a broad presence in online marketplaces?
→ Keep reading: Guide to all types of online marketplaces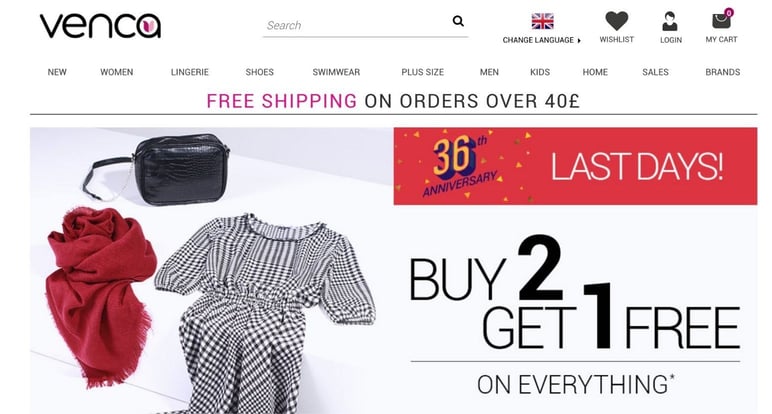 What today's online consumer prefers
There's no doubt that Amazon is the favorite system for most online shoppers. This is the main reason why so many original brands have gone on to devote more effort toward online marketplaces than to their own website or mobile app.
Of course, this is just the majority; and we say 'just' because it's possible that in your business model or product type the majority won't do you as much good as the minority.
→ This might interest you: How to create an ecommerce in the Amazon era
Favorite online search sites for users
Multi-brand platforms, such as marketplaces
Websites of leading, well-known and prestigious brands (e.g. Nike)
Private sales websites (accessible only with permission or registration, such as a club with exclusive offers for members)
What is the reason for this increase in the use of, and trust in, marketplaces? The same reason that favored the proliferation of "Pound" shops in the nineties. On the one hand, searching for products in a large department store might seem less convenient; on the other, the buyer knows that the larger the site the greater the variety on offer – and the lower the price.
Elements most valued by online shoppers in any marketplace or website
Good prices
Quality products
Leading brands
Free shipping
Easy returns
Fast delivery
Collection at physical stores
As you can see, not even the benefits of an own brand (such as having a network of physical stores)are much of an advantage any more, now that marketplaces such as Amazon or AliExpress allow the collection of shipments from third party stores or pick-up points.
→ Don't miss this: How to sell on ASOS marketplace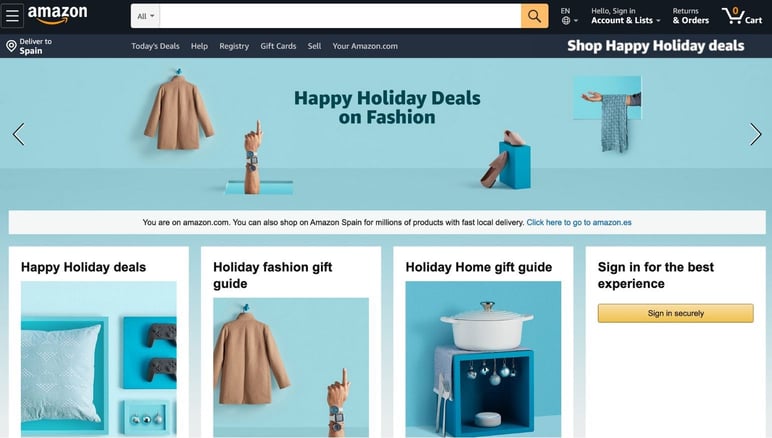 Advantages and disadvantages of selling in a branded online store
Advantages
Greater control over your own platform
You can choose between a Software as a Service (SaaS) or an open source system
More customization, both in the style of the web and in the UX (the type of shopping experience you offer the user: you can decide about the payment process, product notifications, wish lists, etc.).
Better visual representation of your brand
You can apply discounts and sales periods whenever you want
You serve your customers directly
You can build your customer list and have their data available for marketing actions.
Behavior analysis (visits, shopping cart abandonments...)
Disadvantages
More investment of resources and time
More expense for software and security certificates
Increased effort to attract traffic to the web
You need a team trained in launch and maintenance of ecommerce platforms and integration with other channels.
You need to control and synchronize your stock, inventory network and shipments
→ Take a look: The 10 best marketplaces for selling in Europe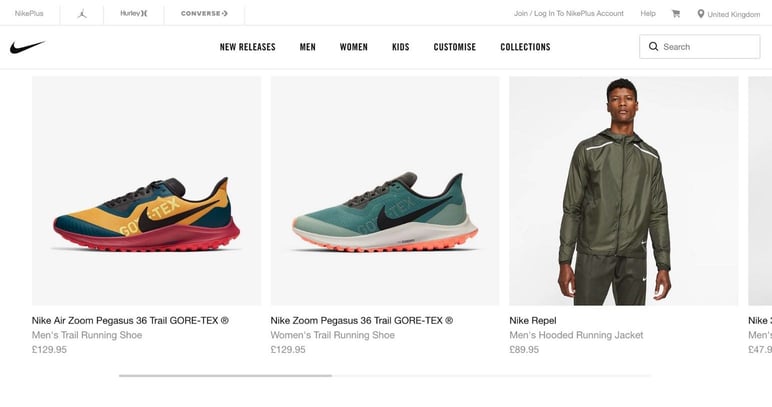 Advantages and disadvantages of selling on online marketplaces
Advantages
It's easy to create and set up your account
Possibility of standing out from among your closest competitors in a given category
Their platforms are well trusted by shoppers
They have more incoming traffic
Administrative processes are minimised (the marketplace manages transactions and earnings on your behalf)
Dropshipping option (the marketplace can manage stock, shipments and returns on your behalf)
Disadvantages
More competition (including with the marketplace's own products, which will always be given priority)
Fewer opportunities for customization
Commissions per transaction (in listings, product categories and for each sale, depending on the marketplace)
Offers and discounts are limited for each seller or to periods determined by the marketplace
You need to set lower prices to keep competitive
You aren't able to offer direct customer service
No control over your cross-sell and upsell suggestions
So, brand website or online marketplace?
Most online marketplaces bring together small and medium sized brands and businesses, so they are excellent platforms for earning revenue if you are just starting to sell and want to save resources.
However, online marketplaces are not good tools for getting a brand known. This is due to the buying habits of users, who use marketplaces to compare products quickly, and to the platforms' design, in which your product pages will be the same as those of your competitors. Thus it's difficult to stand out and attract attention to drive traffic to your own channels.
→ Keep reading: How to sell on Newegg marketplace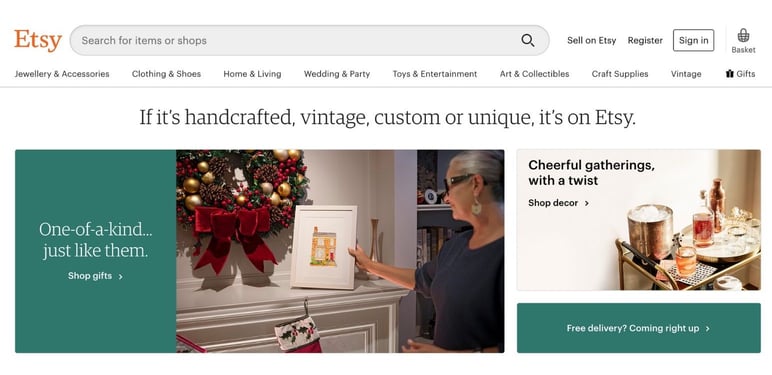 The ecommerce of the future: niche marketplaces
Amazon is the 'grab it and go' of ecommerce. Online marketplaces are good for shoppers who want to make quick purchases of products for which they are already clear about their best search method or route.
Then there's another style of purchase that's gaining more and more presence: a leisurely search online, with the intention of discovering new products or brands.
This online shopping trend is happening less in general marketplaces such as AliExpress than in specialized marketplaces. These are the niche marketplaces, to which you should pay close attention if you are choosing platforms for your product catalog:
They are marketplaces with their own community, interested in a single product category (artisan products, independent design, DIY, etc.).
They give more opportunities to independent or startup brands.
Some give access to lists of premium buyers, whom you can contact directly.
They have a more substantial flow of users from the marketplace to each seller or brand's own websites.
They provide more apt designs and more customization options for your product pages or brand profile.
They can be international or national, and some of them actually encourage domestic trade (for example, accepting only sellers with a national supply).
In general, the world's leading online marketplaces according to figures from GP Bullhound (July 2019) are still the giants like Mercado Libre (Argentina), Delivery hero (Germany), Etsy (USA), GrubHub (USA) or JUST EAT (UK). But depending on your product niche, it's possible that a specialized marketplace will afford you better exposure and more traffic of loyal customers.
→ Also of interest: How to start your marketplace strategy
Conclusion
You will certainly have noticed the advantages of selling both on your own website and on online marketplaces. Would you like to be on all platforms at once? This is one of the commonest decisions and also the wisest: a multichannel or omnicanal strategy that combines both your own sales channels and third party platforms.
How can you achieve this without involving a lot of effort?
Well, you will have to make a little effort to start with. Check if your company has the installations and technological equipment that will make a multichannel strategy possible. If you don't have them, assess the amount of time and resources it will take, so as to avoid surprises.
One of the best favors you can do for your team is to incorporate a PIM (Product Information Management) system to centralize all your product information. From this sole and thorough data source, you'll be able to configure the channels you need, knowing that your content will be uniform throughout. And that applies to your online store on an ecommerce platform (Shopify, BigCommerce, Magento ....) as well as to your favorite marketplaces (Amazon, Google Shopping, Free Market ...).
Try it now – the Sales layer PIM for free for 30 days, and discover all our connectors in order to expand your ecommerce strategy.