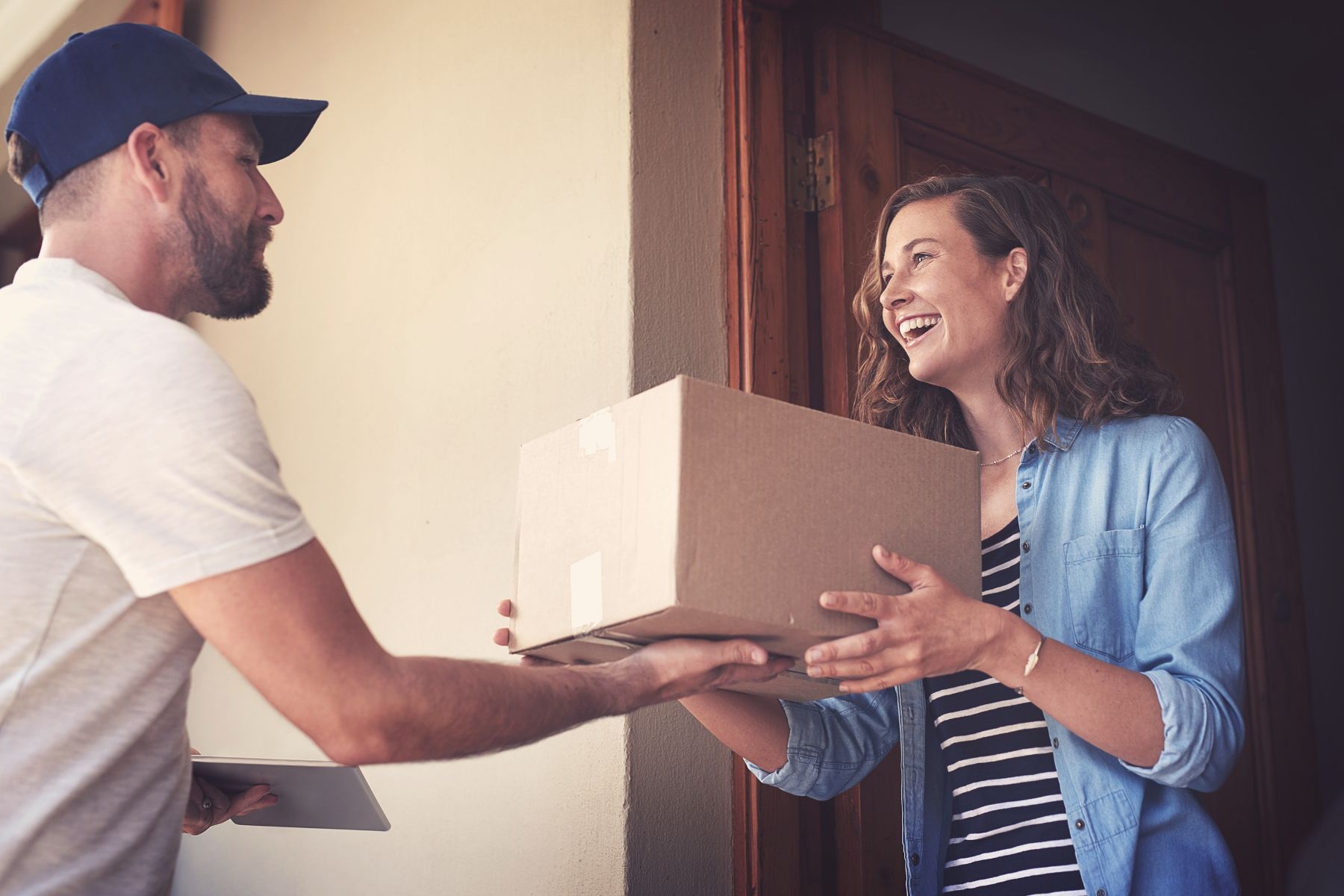 Table of contents
Whether your online business is small or has a significant daily sales flow, you'll know that choosing a good shipping solution is a very important topic for the smooth running of your eCommerce.
If you're about to jump in before you've thought it through, you'll find choosing your courier service is as tricky as finding a good team of elves to wrap presents before Christmas Eve.

Essential services for eCommerce shipping
To provide efficient delivery and maintain customer satisfaction, you'll need to equip your online store with a number of essential logistics services.
Courier company: This will calculate shipping costs from different aspects of the package (weight, dimensions, fragility...), and make shipments and deliveries with its network of vehicles and couriers.
Software tools: These process orders, send confirmation emails, create labels and send notifications to the customer automatically.
External management service: A company, usually with a warehouse, will manage shipments, returns and communication with the customer on behalf of your store. You can also have your own warehouse and equipment.
Pick-up points: It's useful to have a network of agreements with stores or collection points, especially if your eCommerce doesn't have its own physical stores.
→ This may interest you: How to manage your catalog across multiple platforms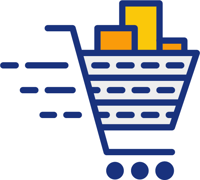 Main factors when choosing eCommerce shipping services
These are the main factors to take into account in researching the cost of hiring a delivery company for your eCommerce business.
Weight
Many delivery agencies follow a pricing model according to the size and weight of each parcel.
If your products don't weigh much, you can opt for a national postal service with flat rates for eCommerce and small businesses. If your products are heavier or bulkier, you'd find a private provider or courier, offering a range of options for parcels, more convenient and suitable.
This is where you should also think about insuring your shipments. Some companies include insurance on the goods by default, but in others it's an additional service. Consider whether your business will need this, especially if you sell fragile products, to guarantee the products arrive in good condition.
Shipping costs
It's always best to provide free shipping, as this can otherwise be a common cause of shopping cart abandonment in eCommerce. Of course, it is an expensive additional cost for you, and to cope with it you'll have to increase your prices or divert some of your profits toward shipping costs.
Another alternative is to offer free shipping only above a minimum purchase price.
Offer a flat rate if all your parcels tend to have a similar weight or you've found it to be cost-effective over time. Customers like to know from the start the exact overall cost of delivery, whether it's a single rate according to region or calculated automatically by postcode (UK) or zip code (US).
The criteria that eCommerce couriers normally use for the calculation of shipping costs are as follows:
Parcel size
Parcel weight
Country of origin
Country of destination
Online tracking system (optional)
Insurance (if included or not)
Some shipping services provide streamlined integration with your eCommerce platform, such as Magento or Shopify, and automatically calculate shipping costs on each order.
International shipments
For international shipping solutions, agencies offer very economical rates. The main thing is to present your customer with the cost of international shipping in advance, whether on the product page itself or a separate FAQ page.
Don't forget that sending products abroad entails attaching documents that you'll have to request from the office responsible. Make it clear in your shipping policy that you are not responsible for any local customs duties in each country.
→ This may interest you: How to set up an international network with the Sales Layer PIM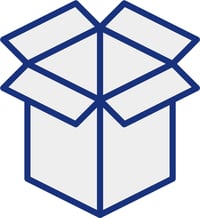 Delivery times
You can explain clearly to your customers what to expect concerning the shipping of multiple products: whether these will arrive together or if they may be dispatched separately as an option; assess which is more economical and to which option the customer reacts best.
Also decide whether to allow products to be shipped to multiple addresses, or if multiple individual purchases should be made instead (according to whether this seems to be commonly requested from your store, especially around Christmas-time).
Packaging
Increasingly these days, buyers appreciate sustainable packaging solutions. Make sure the packaging is of recycled and recyclable material, easy to open, and is the right size to fit the item.
You might include a thank-you card or offer a discount on their next purchase. Remember to enclose the invoice, unless you've opted for digital-only, and a return slip with instructions.
eCommerce platforms and software extensions will both create barcoded labels for you, to help manage your shipments. However if you do produce the labels yourself, it's always better to use printed rather than handwritten addresses.
Returns
Specify in your shipping policy whether the customer prepares and pays for returns, or if you'll provide the services of a printable return label and collection by a pre-arranged carrier.
If you opt for the latter, hire a company that will guarantee the package is collected in good condition, and will meet the time limits you've specified to the customer.
Express delivery
Express shipping is expensive, but more and more customers are choosing a next-day or same-day service. If you offer this, show the full rate your logistics provider charges. Many eCommerce courier services include special plans for express shipments.
→ This may interest you: How to achieve an efficient inventory control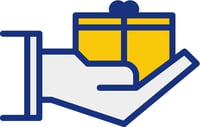 How to decide which shipping solution is best for your eCommerce business
Take the time to draw up comparison tables where you write down all your expenses; whether you pay (out of your profits) or if the customer foots the bill, and what your budget and final profit margin would look like with each supplier.
Don't forget to include the costs of the product, packaging, shipping, the fee per credit card charge, and if there is customs duty. Try adding in the option of a tracking system, to see how much this affects the overall expense; and assess the cost of insurance if not already included by the supplier.
You can try out several carrier services simultaneously, to compare pricing, efficiency and customer satisfaction. Also, if one carrier fails, you will always have another to fall back on.
You can then either retain whichever of them seems best for your needs; or you might continue using several providers, especially as it may be profitable to use one or the other according to national or international zone, or the weight of the package.
→ This may interest you: Logistics is the new value factor for eCommerce
Final thoughts
As time goes by and you increase your volume of shipments, make an assessment of whether your carrier is offering you favourable terms or discounts.
A process of trial and error is essential, as in every eCommerce business, to find your perfect solution – but always stay with those providers that are willing to grow with you. We invite you to take a free 30-day trial of our PIM so you have your catalog ready for more efficient shipping.