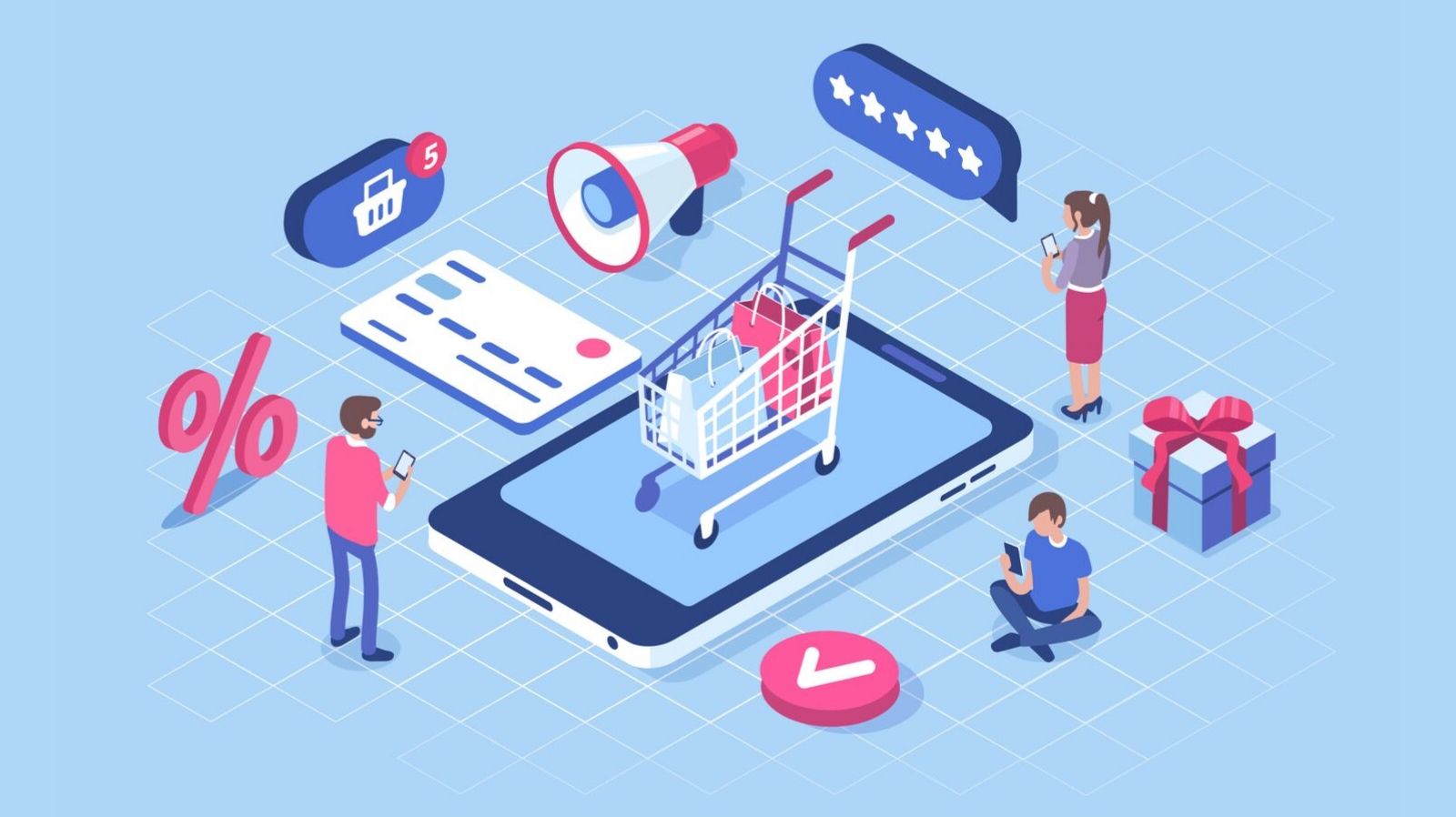 Table of Contents
What is AliExpress?
AliExpress is an ecommerce platform or online marketplace of Chinese origin, in operation since 2010. Its model is very similar to the one offered by Amazon: a website where the buyer can find thousands of products divided into various categories. These products are offered by different sellers, who pay the marketplace a commission for each sale made.
AliExpress has been planning its entry into Europe for three years, and Spain has been one of its main training camps, with three pop-up stores and now a permanent physical store in Madrid.
→ This may be of interest: 7 marketplaces for your online strategy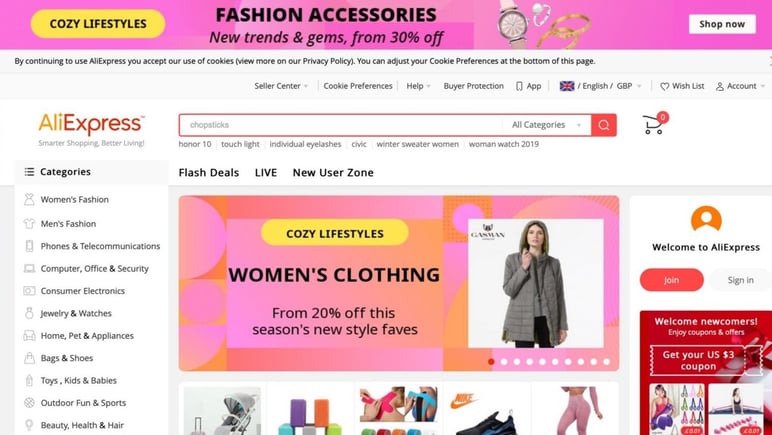 How to register as a seller on AliExpress
Requirements for becoming a seller
The AliExpress marketplace accepts both sellers who are companies and those that are sole traders. Your company must be registered in the UK, and you will need to provide legal, tax and personal documentation.
Steps for registering as a seller on AliExpress
The first thing to do is create an account at AliExpress. Choose the name of your shop well, because if in the future you change your mind, you can only change your shop's name once.
Attach the relevant tax and banking information, and wait for your application to be checked and registration to be accepted, which generally takes 2 to 3 working days. You'll receive a confirmation or rejection email.
You can now start to customize your shop and sell your products on AliExpress!
You can also register a new own brand that's not already in the AliExpress database. To become an official store, you can only sell products of your brand and it must be authorized in the marketplace.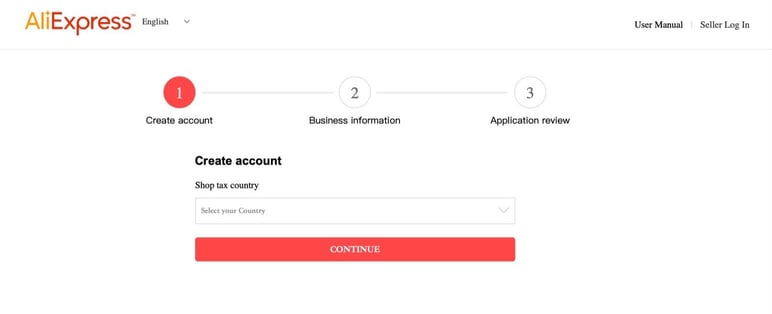 How to start selling your products on AliExpress
What countries AliExpress will allow you to sell in
The AliExpress website automatically adapts to the user's country and language, and is available in 18 languages.
For the time being, sellers wishing to use AliExpress can select the regions of the world where they want to distribute their products, and from the following countries within the European region: Austria, Belgium, Cyprus, Estonia, Finland, France, Germany, Greece, Ireland, Italy, Latvia, Lithuania, Luxembourg, Malta, Netherlands, Portugal, Russia, Slovakia, Slovenia, Spain and Ireland.
What you can sell on AliExpress
The products that may be sold on Aliexpress belong to any of these categories:
Bags and suitcases
Books
Car and motorcycle accessories
Clothing accessories
Computers and accessories
Consumer Electronics
Electronic components and systems
Footwear
Furniture
Handicrafts
Home and garden
Household Appliances
Lights and lighting
Men's Clothing
Mother & Kids
Office and stationery
Security and protection
Sports and leisure
Telephones and telecommunications
Tools
Toys and hobbies
Weddings and events
Women's Clothing
The following products may require special authorization before you can sell them on AliExpress:
Beauty and health
Fine jewelry, costume jewelry and accessories
Food
Hair extensions and wigs
Watches
Also, be aware of the list of prohibited items on AliExpress, which includes everything illicit and illegal, such as for example:
Hazardous Chemicals
Medical Devices
Military equipment
Precious metals
Tobacco and related products
Weapons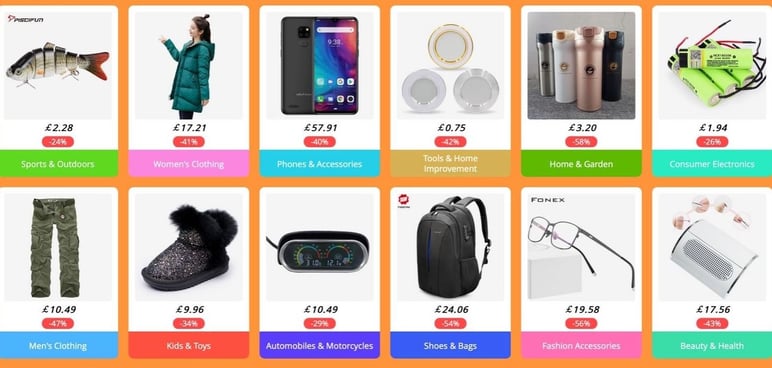 How to manage your products on AliExpress
The main step is to upload your product information to the marketplace.
Download the "Product Information Template" available in your AliExpress merchant panel, and the "Price Inventory Template" to modify stock and prices.
AliExpress makes it clear that this method of content management is very easy, but you still need to be careful! Importing your product information by hand is a very slow task, prone to errors. It's much more reliable for you to download the template and then perform the bulk export and import of your catalog to AliExpress using PIM software. Find out how it works here!
It's also unwise for you to resort to using the default descriptions included in the AliExpress Item Description Template for each category. Rather, you should try to be original in order to stand out from other sellers and improve your positioning.
Save on product management time with a PIM tool, and instead dedicate your valuable time to being creative, uploading, deleting, deactivating and changing stock and prices on AliExpress and any other channel whenever you wish.
→ This may be of interest: A step-by-step guide for getting started with an PIM
Pricing policy and payment systems on AliExpress
All prices must include the VAT of the corresponding country.
AliExpress offers payments protected by Verisign SSL, by debit or credit card (Visa, MasterCard, Maestro, American Express, etc.)
The seller only receives payment when the buyer confirms receipt of the item, so the deposit may take 5 to 7 working days to appear.
Be aware! The deposit is made into Alipay, your AliExpress account. Once the available balance appears, you'll be able to send it to the bank account of your choice. Note, however, that each withdrawal of money from your AliExpress balance incurs a €1 commission.
How to ship products on AliExpress
Use the shipping templates to create your shipping methods. Note that you must use your own carrier.
Each seller on AliExpress can select the method of shipping their products, the courier company and the costs. You can create several templates; for example, one for Free Shipping and one for Shipping Cost based on weight. Don't forget to state your refunds and returns policy, and an address for returns.
→ This may interest you: How to choose your ecommerce delivery service
What information your product pages on AliExpress should include
Default language
Product name: short and direct, containing brand, model and keywords
Category and subcategory
Photos: 6 photographs are recommended, at a resolution of 1000 x 1000 pixels, in JPEG (white background) or PNG (transparent background) format.
Product details
Minimum unit of measure (product sold individually or in batches)
Country of issue of the product
Prices and stock levels
Detailed description
Delivery time
Logistic data (weight and measurements)
→ This may interest you: How to create the perfect product page for your online shop
AliExpress commission fees
Sellers on AliExpress pay the marketplace a commission of between 5% and 8% for each transaction, depending on the product category.
Other than that, there are no extra costs: no fixed overheads or arrangement fee, and you have the option to close your store whenever you wish.
Benefits of selling on AliExpress
No limits on number of products published.
Access to sales throughout Europe.
You'll be able to connect through API and integration modules of Magento, Shopify, PrestaShop and WooCommerce, provided you already have an online store on any of these platforms. Try using a PIM to create a network of channels that you can control from a single location!
Connectors enable you to integrate your inventory with AliExpress from other marketplaces, such as Amazon and eBay.
You'll be able to access AliExpress promotions and events that will increase your visibility and sales (for instance, at its physical store in Madrid).
You'll have the freedom to set your own returns policy, so that the buyer may be responsible for shipping costs.
You'll be able to create your own marketing offers.
Its chatbot 'AliMe Bot' offers 9am to 5pm customer attention for you, the seller.
AliExpress University, with tutorials to start selling on the platform.
AliExpress Marketplace Service, with additional services for businesses, such as plugins for ecommerce and marketing.
AliExpress mediation service for disputes between seller and buyer in case of disagreement.
→ This may interest you: AliExpress or Alibaba, which is the better platform for selling on?
Some inconveniences of the conditions of selling on AliExpress
Payments through PayPal are not accepted.
Invoices are issued monthly and there's no automatic, instant invoice generation.
€1 commission for transferring sums of money to your personal or company bank account.
You can't edit or remove products that are part of an offer, whether it's your own or from AliExpress, until the promotion expires.
The marketplace can apply account suspensions of 7-30 days, or indefinitely, for various infractions:

Giving an invalid tracking number.
Intellectual property violations relating to products or images.
Making own purchases or between acquaintances to improve positioning.
Agreeing with the buyer to mark a receipt date as before the actual date.
Fraudulent shipments: such as, the product and description do not match, the packaging is empty or it's the wrong product altogether.
Unfair competition towards other brands.
Prices set too low, so as to attract customer attention.
Offline transactions (methods not accepted by AliExpress).
→ This may interest you: Beginners' guide to selling on Amazon
Conclusion
AliExpress gives a great opportunity for selling your products. Take the easy step of integrating this marketplace into your sales network in a few clicks, just like any other channel, and keeping your content always up to date — by trying our PIM for free for 30 days.