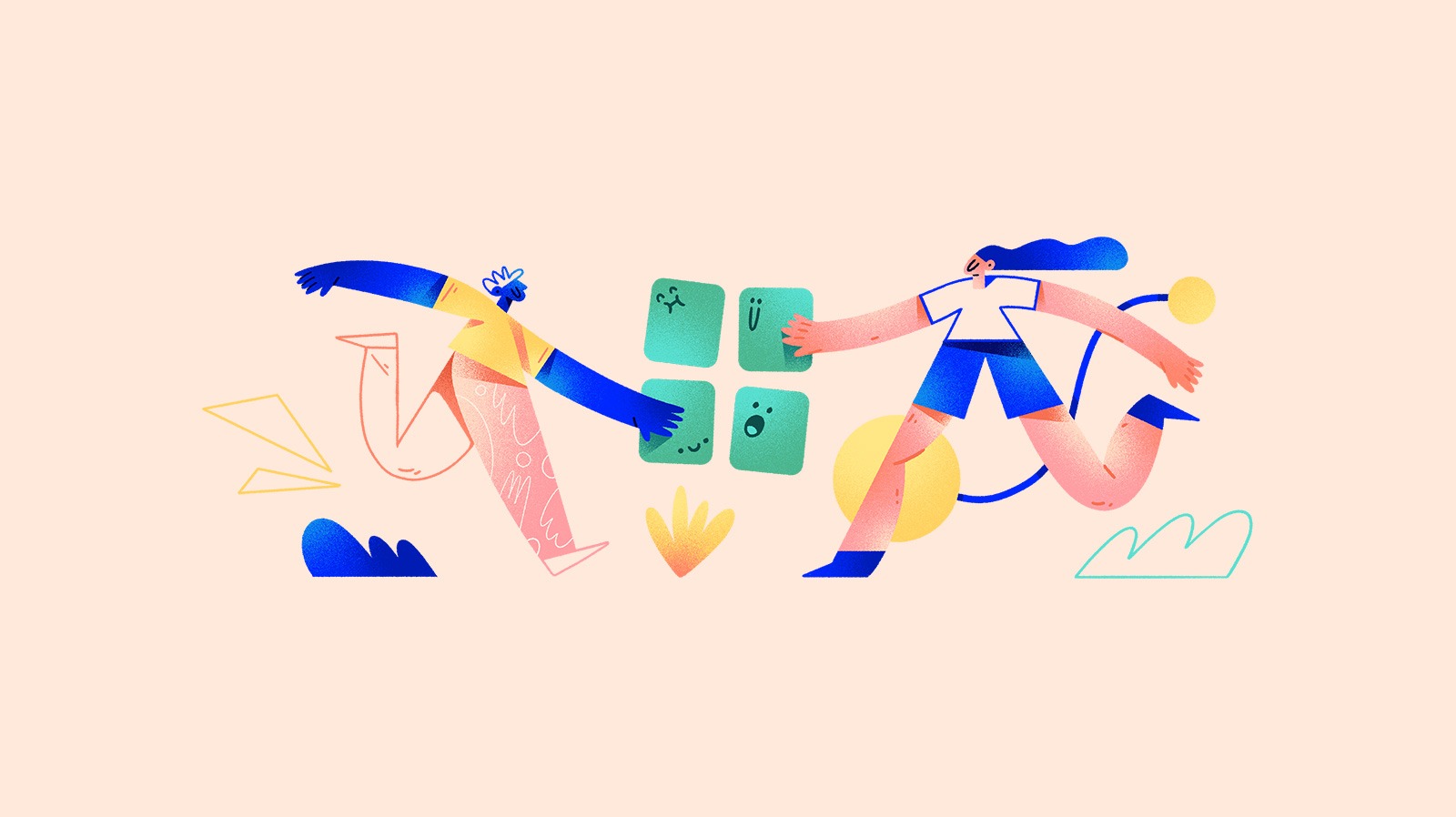 What is PIM?
You may have heard the term in passing, as it's a disruptive technology experiencing rapid growth in the retail sector.
So what is it and what does it do?
PIM stands for Product Information Management; software that manages all of the data surrounding the products in your product catalog, sizes, weights, descriptions, reviews, certifications and so on.
There are many acronyms floating around for information management software, each of which serves a different purpose:
Let's take a deeper look at why PIM is a key tool in ecommerce.
What are the benefits of PIM software?
A PIM is a software extension that integrates with online commerce platforms such as Magento, Shopify or WooCommerce, as well as other channels, data sources and software systems.
The PIM works as a multichannel marketing software tool that allows you to maintain control over all areas of your ecommerce strategy.
A PIM in marketing and management has the ability to track all of the catalog and inventory data of a company in real time, sending it to sales channels in the right format and ensuring that an automated sync from the PIM to the channel (via API).
Not all PIM solutions include the variety of connectors needed to launch your multichannel strategy quickly and efficiently. Legacy PIMs use open-source code, which require a team to configure and maintain connections to inbound and outbound channels.
SaaS solutions such as The Sales Layer PIM offer a more user friendly approach, with connections maintained in the background by distributed software teams.
A PIM is a multichannel marketing software tool for ecommerce.
The goal of a PIM
A huge problem marketers face in any product-focused business is the insurmountable thicket of information sent from the product team. This information needs to be passed in multiple versions to different sales channels, distributors, retailers, teams, you name it.
What was once a huge library of paperwork has now been practically replaced by digital document folders. Hundreds of spreadsheets, with thousands of columns, to organize millions of data pieces.
A PIM solves this problem by helping marketers store and update all the information related to their product catalog. This solution is based on a cloud storage repository, which facilitates centralization and productivity, while ensuring that information travels to the appropriate channels and reaches the right people, at the right time.
The shift towards cloud-based SaaS models have made PIM a cutting-edge technology for ecommerce platforms and online marketplaces sellers.
→ You may be interested: The best Product Information Management systems in the market
The advantages of using a PIM system
Most businesses will be familiar with ERP software, where company-wide data files are stored, but the software is cumbersome, and incorporates data from across a whole businesses. Using PIM, the product information from the ERP can be synced, leaving the PIM to work in the background:
Picking up all the material and channeling it to the right places.
Enriching the product data sheets and detecting errors.
Optimizing SEO using the keywords associated with each page and product.
Offering a more consistent brand image.
Generating a better impression for online buyers.
Improving conversion rate and reducing cart abandonment.
Synchronizing images, videos and product descriptions in all the channels used by the brand.
Performing automatic product updates, which improve the shopping experience before launches and catalog renewals.
Ensuring access to all information through a single source of truth.
Validating content before being released to public channels.
→ Related content: PIM vs. DAM, which one is right for you?
Catalog structure
One of the key benefits of PIM is its ability to aggregate information in various formats. Many platforms demand a strict adherence to their own catalog structure (to keep a hold on branding and provide a consistent customer experience). A PIM can send different information to multiple channels automatically.
So PIM in ecommerce ensures that all the members of a company's marketing team are coordinated. A PIM provides quality reports on the content and on any updates to the data, as well as a history of changes and modifications, allowing team leaders to track changes and edits to the catalog.
A PIM tracks catalog data in real time, sending it in an appropriate and up-to-date manner to all channels.
Centralization of data
Using PIM, teams can organize and classify products according to the desired categories and data fields, as well as update any associated data. This data is then sent to the connected channel and auto-populates the fields.
With catalog printing and design connectors, there are no discrepancies between physical and digital catalog. So products of the same collection will appear with the exact same information whether they are web based or in a printed catalog
This centralization also facilitates the translation of catalog contents into different languages, and adapts it to different international standards and marketplace norms.
A PIM guarantees that the same complete and precise information will be shown across all a businesses sales channels, and that it will be visible to all members of the company, in any country, in real time.
What type of company needs a PIM solution
PIM is growing in demand by businesses of all sizes. Software that a few years ago was only accessible to large corporations is now within the reach of small and medium businesses.
A PIM becomes a necessity when a company handles a considerable volume product and SKUs.
Vendors, retailers, distributors, manufacturers and brands using a variety of channels and information documents and product updates will see their performance improve with a PIM.
The larger your catalog, the more errors, repetitions, and mismatches between channels will creep in. As versions increase with each passing season, the more likely it is that outdated information, or worse, catalog errors will be visible to customers. Having a Single Source of Truth (SSoT) PIM solution can all but eliminate this problem.
→ Keep reading: PIM system, the key to success in multichannel sales
What information does a PIM manage?
PIM is changing the way businesses approach their product information. Marketers can now access a single database, custom designed to efficiently manage the following types of product information:
Basic data: names, titles...
Technical data (measurements, materials, ingredients...)
Product Specifications
SKUs
Identifier codes
Descriptions
Categories
Product Variants
Data adapted to marketplaces templates (Amazon, Google...)
Price
Pictures
Video
Logos
Labels
Stock data
Translations
User reviews
Product resources (instructions, guides...)
Marketing and sales documents
Certificates
SEO data for marketing purposes
→ You may be interested in: Steps to easily implement a PIM solution
Conclusion
A SaaS-based PIM such as Sales Layer can handle huge amounts of information, millions of fields of product data, thousands of categories across multiple brands, and unify it in one single silo. This information can be customized to match the requirements of every sales channel. The possibilities are simply endless.
Automated and synchronised connections to online channels are important to businesses moving towards digital transformation. PIM is the next important part of the puzzle that will make up the future landscape of online retail.
Try PIM free with Sales Layer for 30 days and see how PIM can change the way your business approaches marketing.