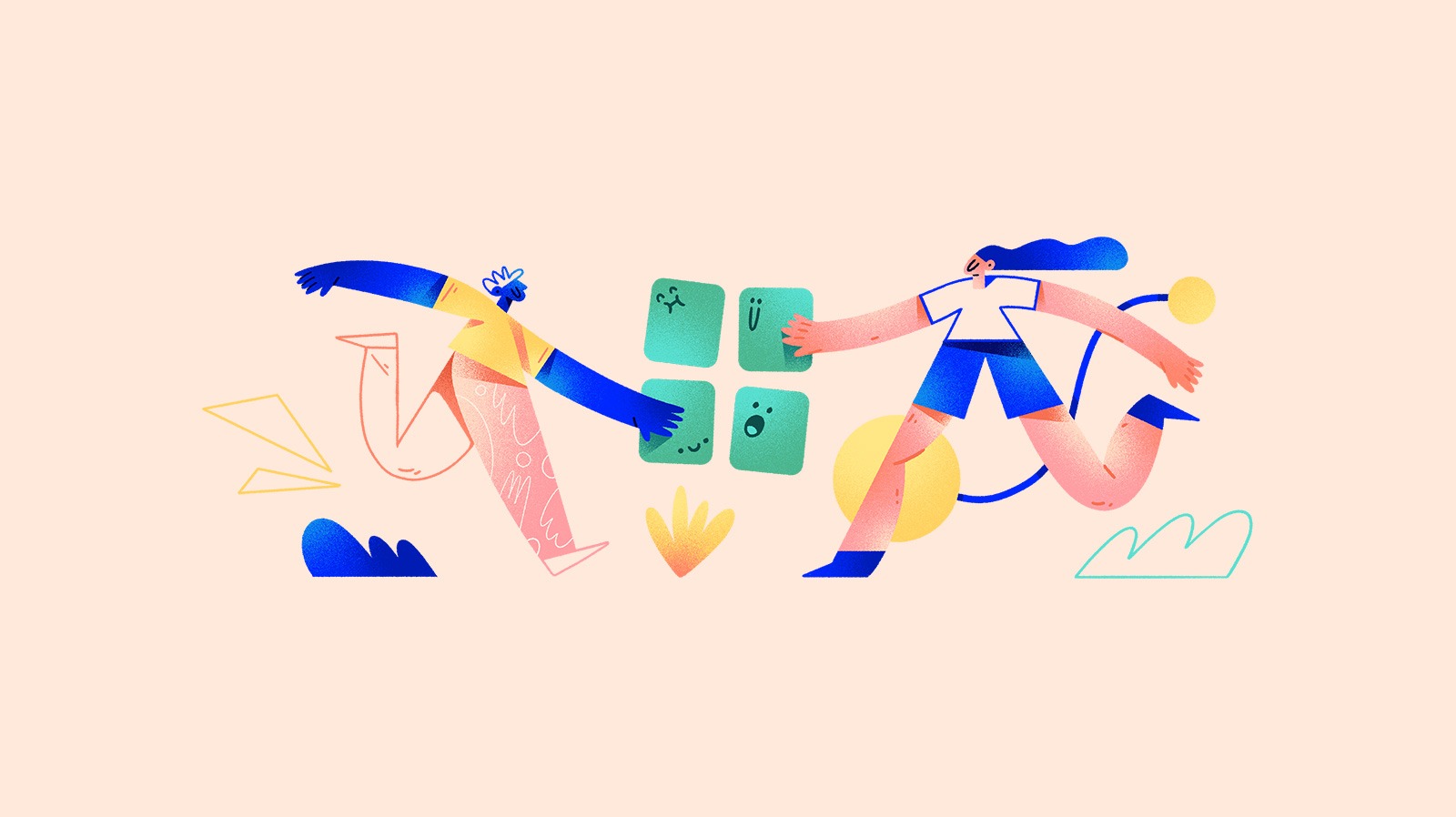 What is product information management (PIM)?
The process of managing and enhancing product information and all related digital assets (product images, videos, personalization renderings, product catalog categorization, and more) is referred to as product information management (PIM). This process aims to successfully sell the products across omnichannel and multichannel touchpoints while delivering an engaging shopping experience.
Product information managed using a PIM solution centralizes data collection and handling. Creating, updating, or publishing data once in PIM would reflect the changes automatically across all connected marketplaces.
Where businesses are losing 15 to 25% of their revenue annually (that is a $3.1 trillion loss in the US alone), to fix data errors, PIM is absolutely indispensable for retailers striving to maintain data quality.
In this article, we will dig deeper into the necessity of PIM for e-commerce businesses and explore the types of product data that need to be managed in a PIM system. We will also discover how PIM software relates to PXM and MDM, and introduce you to a robust PIM solution.
Why businesses in e-commerce use PIM tools
For e-commerce businesses, product information takes on the role of a sales representative. If it is misleading, you could either lose a potential sale or suffer from excessive product returns.
Statistics show that 40% of online buyers return a product due to insufficient or inaccurate product information. Thankfully, there is a workaround to this. Data from Heiler shows that they were able to reduce product returns by 23% after implementing a PIM solution.
Following are the other important reasons why e-commerce businesses use PIM tools.
Reduced manual data entry
Relying on spreadsheets or disparate information systems will multiply your workload. While selling your products on multiple distribution channels, you would have to manually enter product descriptions and other related details in the specified format, and follow proper product taxonomy.
With a PIM in place, you can reduce:
Multiple manual data entries.
Potential data entry errors.
Inconsistent descriptions for variants.
Similarly, when you update product information once, PIM will automatically reflect the changes across all the connected sales channels.
Catalog and inventory data tracking in real-time
PIM solutions act as centralizing software — creating in-sync digital and print catalogs and distributing accurate product data across various e-commerce platforms and sales channels. It helps your e-commerce managers present accurate data to online shoppers by tracking all catalog, inventory, and supply chain data in real-time.
When there is data manipulation, it could be fed to your sales channels automatically, in the right format, by using an API. This will sync the data between the PIM solution and the connected e-commerce and sales channels in real-time.
Centralized database
Instead of hosting your product information in scattered repositories, a PIM platform can be used as your single source of truth. This way, all your connected sales channels could source product information from the centralized database and be synced to the latest updates.
Furthermore, the centralization of data also empowers you to translate catalog contents into multiple languages and adapt different data syntax to match international standards and marketplace norms.
Scalability
To meet customer expectations and better the user experience, your digital shelf needs more information. Besides information related to product specifications, SKU numbers, and shipping weights, you must also provide product images, videos, compelling copy, unique value propositions, post-purchase support, among others.
But collecting all this data from stakeholders across your organization or partners beyond requires extensive collaboration. Relying on spreadsheets isn't a good strategy since it can lead to inaccuracies and inconsistencies, making product data management laborious.
If that is the case for existing products, think of all the challenges this might present when you want to branch out with new product lines or sub-brands. A PIM system will simplify this process and help you scale whenever you are ready.
Which product data needs to be managed in a PIM system?
Technical data
Size, technical specifications, color, weight—and all information that customers use to understand and verify the credibility of your product comprises technical product data. Let's consider an example from IKEA's product: Hauga Upholstered bed frame, Vissle grey, 140 x 200 cm.
As you can see from the image above, the technical data for IKEA's Hauga upholstered bed frame clearly outlines its specifications. It educates potential buyers about the high-quality IKEA is promising while setting the customers' expectations right.
Usage data
The main objective of the usage data is to describe how shoppers should use your product. In this specification, you can even suggest additional use cases. This way, your customers would be able to realize the full benefits of your product and be satisfied with their investment.
To understand the usage data, let's again consider IKEA's Hauga upholstered bed frame. While it's understood that a bed frame's main usage is to raise the mattress above the floor, look at how IKEA is suggesting various other use cases, such as:
Leaning against the soft, padded headboard while reading or watching TV in bed.
Storing extra quilts and pillows under the bed.
Emotional data
Emotional data invokes product stories using emotional verbiage to develop a passionate tie between the products and potential buyers.
Consider IKEA's example in the image above, where they relate the product to the prospects' emotions through this description: This upholstered bed frame brings warmth and softness into your bedroom.
How does PIM software relate to PXM and MDM?
Product experience management (PXM) is a broader way of depicting the functionalities intrinsic to a PIM tool. Similar to PIM, PXM also manages product information and related digital assets. It enables online retailers to optimize product content management and syndicate it across multiple e-commerce and sales channels.
But where PIM centralizes product content and streamlines workflows, PXM expands PIM by integrating with other tools such as digital asset management (DAM). This helps to better the customer experience and also win customer loyalty.
MDM, on the other hand, stands for master data management. It is a holistic ecosystem that defines how e-commerce businesses collect, format, manage, and use all data — not just the ones about the products.
MDM is suitable for enterprise-wide deployment as a single data source for all information — related to products, customers, transactions, distributors, and others. But a PIM centralizes just the necessary product data for marketing purposes and enables your sales and marketing teams to concentrate on improving purchase and conversion rates.
It is safe to say that PIM is a subset of both PXM and MDM. If you want to concentrate mainly on collecting, managing, and utilizing product data, a PIM can take care of this. You do not need to invest in a higher-tech stack and be boggled down by huge investment and unnecessary data management.
Sales Layer has the PIM solution that you need for your business
A PIM solution is indispensable for e-commerce businesses to gather and uniformly structure all product-related information across connected e-commerce and sales channels.
It increases your productivity and business scalability by giving you a centralized database and reducing manual data entry. Important product data such as technical, usage, and emotional data can be housed, published, and updated automatically across all channels when executed once in PIM.
An industry-recognized PIM solution such as Sales Layer can help you centralize millions of product data fields and thousands of product categories across multiple brands. With Sales Layer's PIM, you can:
Integrate any data source (spreadsheets, ERP systems, or others).
Optimize your product content for SEO and analyze data quality.
Automate creating, updating, and publishing product content to any e-commerce platform, sales channel, or marketplace in real-time.
Sales Layer has helped brands like Teka update product information across 120 countries and increase sales points by 40K with centralized data.
Teka's success story today can be yours tomorrow with Sales Layer's PIM solution. Try it free for 30 days and see how it scales your e-commerce business.