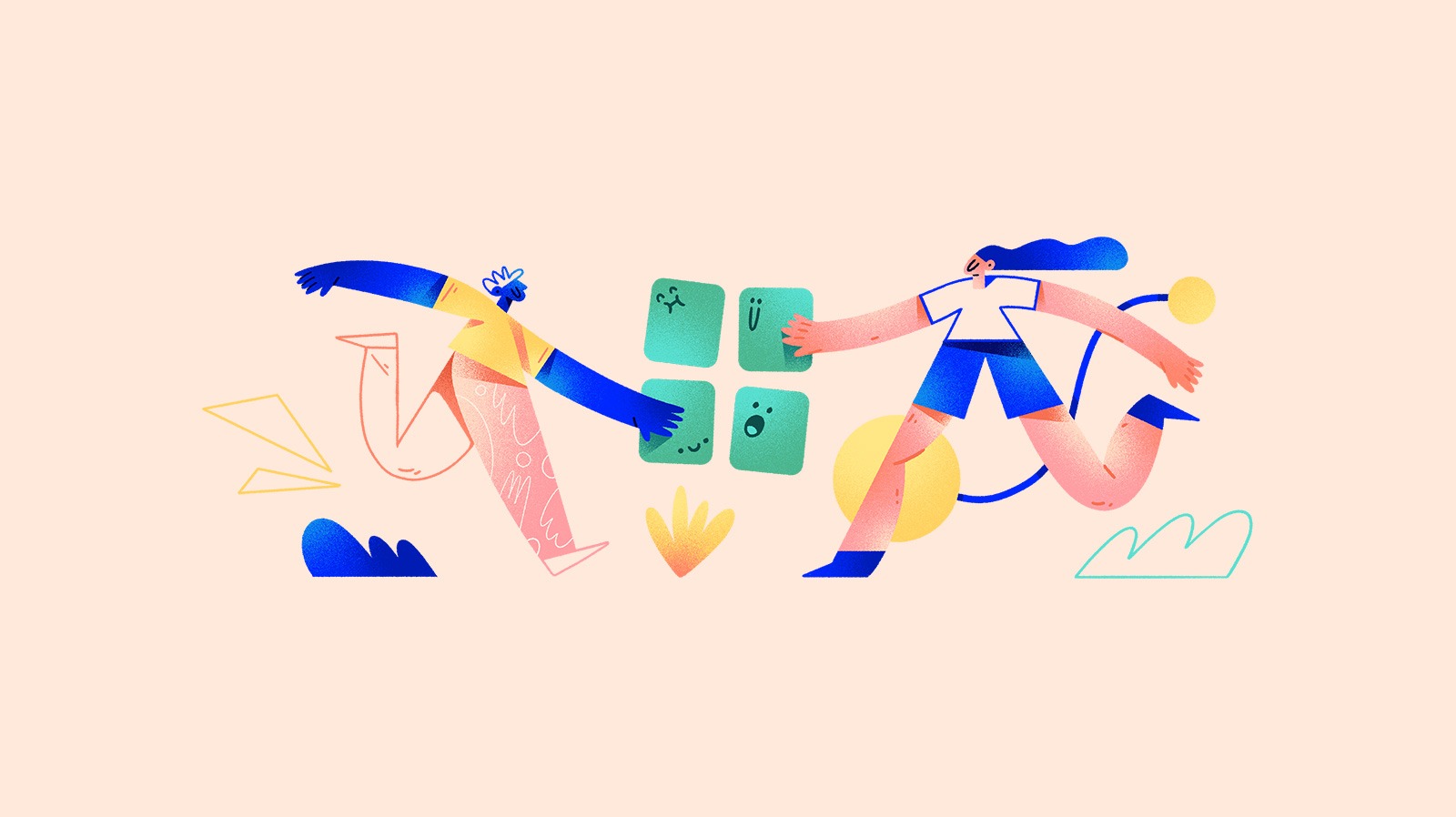 What is product information management (PIM)?
Product information management is the process of managing and enhancing the product information across your selling platforms. This process (commonly referred to as PIM) involves all product content and digital assets, including images, videos, personalization renderings, product categorization and more.
The goal of product information management is to improve your selling performance across omnichannel and multichannel touchpoints. The intention should be to achieve this whilst delivering an engaging shopping experience.
What is a PIM system?
Product information management can be made easier for retailers and manufacturers alike when using a quality PIM solution. This tool effectively simplifies your data uploading, handling and optimizing processes.
Once product listings are created or updated, these changes are automatically synced across all of your connected marketplace and platforms. This allows your team to not only save vast amounts of time and resource on product information management, but also to enrich the quality of your product data and drive more sales as a result. Errors can be easily identified and corrected, while duplicate listings and missing data can also be eliminated.
Why do businesses need a PIM tool?
Whether your business is B2B or D2C, you've likely come to appreciate the importance of maintaining quality product data - and the challenge of achieving this. Missing data, misleading information and error-filled content can be hugely detrimental to your sales. These issues can be the deciding factor in a loss of sale or a product return.
In fact, 88% of American companies are expected to have been affected by bad data quality, with the average company losing around 12% of its revenue. On top of this, IBM have estimated a loss of $3.1 trillion each year for the US economy as a result.
Fortunately, there is a way to mitigate this and ensure your business doesn't become just another statistic. Utilizing a PIM solution such as Sales Layer can help you to optimize your processes, streamline your departments and ensure a hugely improved product experience for your customers.
Here are just a few ways this can be achieved:
Reduced Data Entry
If your team is currently relying on spreadsheets and multiple systems with which to manage product data, there is a huge likelihood that time and resource is being wasted. With a PIM in place, you can remove the need to manually enter product data across each channel, and you can establish a sophisticated product taxonomy.
Catalog and inventory data tracking in real-time
By acting as a centralized system, your PIM can sync your product data, both for digital and print catalogs, across your ecommerce platforms and channels. This ensures quality and accurate data is being presented to your online buyers at every touchpoint and stage of the buying process.
You can track product data across your catalogs, inventory, and supply chain data in real-time, easily identifying any errors or missing data fields. You can then make any necessary changes and feed this new product information across channels automatically, in the correct format and in real-time, by use of an API.
Centralized database
Instead of hosting your product information in scattered repositories, a PIM platform can be used as your single source of truth. This way, you can be sure that all of your connected sales channels are presenting the correct product information. In addition, any information sourced by your team across different departments will also be consistent.
This centralization also empowers you to translate catalog contents into multiple languages and localize your data to match international standards and marketplace norms.
Scalability
To meet customer expectations and better the user experience, your digital shelf needs more information than just a copy-and-pasted product description. Aside from a bespoke description, you'll also need to input the following for each product listing:
Product specifications
SKU numbers
Weight and other measurements
Images
Videos
USPs
Information of post-purchase support
Collecting all of this data from stakeholders across your organization or from third parties can be an exhausting process. This is made all the more laborious by outdated spreadsheets, data errors or missing fields and communication issues across departments. On top of this, the challenge exists for both your existing products and for any new product lines or brands you want to release.
With a PIM system, you can simplify the entire process and upload your entire existing product database. Our quick onboarding process will help you centralize and optimize your product catalogs in no time at all. Plus, when you're ready to scale and release new products, we can help you scale at whichever pace you need.
Which product data needs to be managed in a PIM system?
With a PIM, you can input, enrich and synchronize a wide range of product data, not limited to:
Technical data
This includes information such as size, weight, color, dimensions and other technical specifications. By providing a comprehensive view of the technical aspects of each product, you can provide a better product experience and reduce the likelihood of a product return.
Below is an example of an IKEA listing for a Hauga Upholstered bed frame.
As you can see from the image above, this best practice technical data includes all the necessary specifications. This helps to educate potential buyers about the high quality of the product advertised, and establish the customers' expectations as a result.
Usage data
The main objective of usage data is simply to describe how shoppers should use your product. This can include suggesting primary and additional use cases to help the customer understand the full capabilities of the product and ensure a higher degree of customer satisfaction.
With the same example, of IKEA's Hauga upholstered bed frame, we can note the implementation of usage data in a product listing. While it's very obvious that a bed frame's main usage is to raise the mattress above the floor, IKEA also suggests various other use cases. These include leaning against the soft, padded headboard while reading or watching TV in bed and storing extra quilts and pillows under the bed.
This data may, again, seem to point out obvious features for most bed frames. However, they help to provide a further incentive for customers to purchase the item.
Emotional data
This data intends to create a deeper tie between the product and potential buyer through use of emotive language.
The IKEA bed frame is yet again a strong example of emotive language being used to increase the likelihood of a sale.
When used effectively, words such as "warmth and softness" can be used to elevate a product's position in the eyes of the customer.
How can Sales Layer's PIM help your business?
At this point it goes without saying that a PIM solution is absolutely indispensable for both retailers and manufacturers. By collating and managing your product information with Sales Layer's PIM tool, you can increase productivity, scale your business and save time and money across your organization.
Our global-leading PIM solution is suited to companies of all sizes, enabling you to manage and enrich millions of product data fields and thousands of product categories across multiple brands.
With Sales Layer's PIM, you can also:
Integrate any data source (spreadsheets, ERP systems, or others).
Optimize your product content for SEO and analyze data quality.
Automate the creation and updating of product content to any sales channel, platform or marketplace in real-time.
Get started with a free trial for 30 days and find out how Sales Layer can save you time and money, optimize your processes and help take your business to the next level.