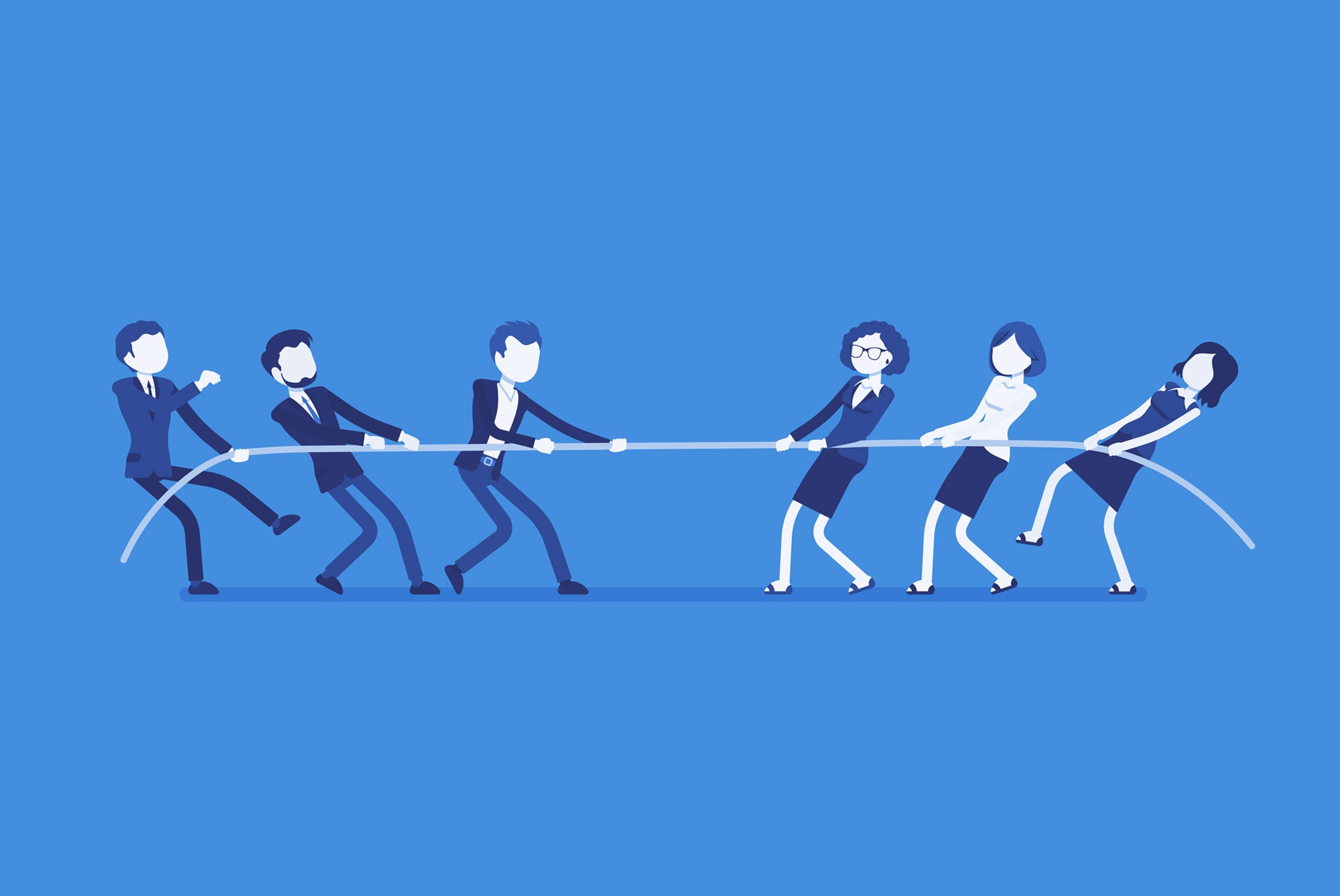 Marketers in 2018 think they must question whether it is still necessary and profitable to sell retail products on eBay.
Nobody doubts the presence of any product brand on Amazon, but some people begin to argue that eBay might not be the right marketplace for companies and professional retailers. eBay is often overlooked as a marketplace where anyone can sell their clothes, second-hand items or collectibles: the marketplace where users look for something rare or cheap.
So, do new products and professional catalogs fit on eBay? Does Amazon hide lower profit margins and a more complex product information management? We explain the pros and cons of selling on Amazon vs. eBay for professional retailers (especially if you have a multichannel e-commerce strategy). Wrestlers, go and break the ring!
- How to start your e-commerce multichannel strategy on Amazon -
The pros of selling on Amazon vs. eBay
More users, more sellers, more sales
There is no doubt for many e-commerce professionals: Amazon FBA is the most professional option for selling products in online marketplaces. The Amazon Fulfillment service gives professional marketers great freedom, because the platform directly storage and ship on behalf of the seller (and even eBay sellers can hire this service!).
In addition, Amazon has more impressive figures: the number of monthly users on Amazon doubles those of eBay, sales revenues on Amazon are 5 times higher than on eBay, and more than half of online shoppers begin their product searches on the platform. Amazon beats Google — that seems like a knockout!
More professionals, better product control
eBay was born as a college marketplace: anyone can sell anything. In Amazon, the entry policy as a Pro seller is more rigorous and you need authorization for several product categories, which vary by country, from clothing and footwear to art items. This gives more confidence to users and guarantees a better sellers surveillance (although there's still a distinct lack of quality controls).
The type of sold products also determines the type of audience: Amazon attracts customers that are willing to pay more for a product and even Prime service fees to ensure themselves more efficient deliveries. On the other hand, eBay is seen as a marketplace full of bargains where people who want to pay less go.
- Discover what products you can sell on Amazon FBA -
The pros of selling on eBay vs. Amazon
More reviews, better feedback
The main (and, in many listings, the only) way to scale positions in Amazon search results is by getting more reviews. A lot of them, because that way Amazon will think that your product is popular and deserves to be highlighted. That doesn't sound very fair, but nothing can be done against the marketplace's algorithm, except fighting for those reviews!
It's much easier to get more user reviews and ratings on eBay. Take note that in eBay 1 of every 3 clients leaves a review, while in Amazon the proportion of ratings is 1 of every 30. This happens because when a customer makes a purchase on eBay, the marketplace invites him to leave an opinion, while in Amazon the seller must take charge of sending a reminder. Many customers ignore these messages and, in addition, negative reviews on Amazon have a worse impact on a product or seller's reputation.
Lower competition
The great challenge for any seller in Amazon: competition. Amazon has a huge number of sellers and products without any curation or syndication. A product listing can show at the same time a seller that takes care of its product content and sells honest merchandise and another that have incomplete product pages, deceptive or bad quality image products, and imitation items. Amazon can punish and shut down listings with gaps or glitches simply at the expense of a few sellers.
eBay's policy makes this type of disputes between sellers or listings easier to resolve, and in case a seller receives complaints or returns, that doesn't harm his benefits.
Better shipments and payments
It's true that Amazon guarantees same day delivery, but the company it's also known for its dubious contracts with delivery companies and for giving inaccurate shipment information to users. If you sign up for Amazon FBA, you may receive negative reviews even if shipments aren't handled by you.
Shipment tracking on eBay is more accurate and the customer can always contact the seller, while at Amazon you can only get in touch with the marketplace customer service, more saturated and slow.
In addition, on eBay sellers receive daily transactions and with a more lucrative percentage, while at Amazon sellers have broader payment periods and higher fees. eBay also supports payment with PayPal, while Amazon doesn't, and this can discourage customers that are reluctant to provide their bank data.
- Still in love with Amazon? Discover hoy to start your FBA account -
eBay vs. Amazon fees
Amazon
Monthly subscription fee: $39.99
Per-item fees: From $0.99
Referral fees: From 6% to 45%
Order fulfillment fees: $1.80 in media products
Shipping fees: By weight and volume, standard or oversize (above 90 lb.)
Fee refund on returns: $5 or 20% of the category fee
eBay
Listing or insertion fee: 50 free / month; € 0.30 - € 20 and up
Final value fees: From 3.5% to 10%
Fees for listing upgrades: Auction, fixed price, international ... from 0.35 €
Special listing fees: For real estate, motor and industrial goods
- How to boost your marketing strategy for online marketplaces -
There's no winner for selling on Amazon vs. eBay. Both marketplaces have complex policies, which change often and ask sellers to adapt to new product information or sales conditions. But if you want to attract different types of customers or separate your products catalog, it may be a good idea to sell your products in both marketplaces.
This means more multichannel efforts, but it can be easier if you have a digital tool such as a PIM (Product Information Management) responsible for downloading and filling your content for marketplaces in an automated way. You can now concentrate on the most important thing: optimizing your products' SEO, getting more clients and winning better reviews.