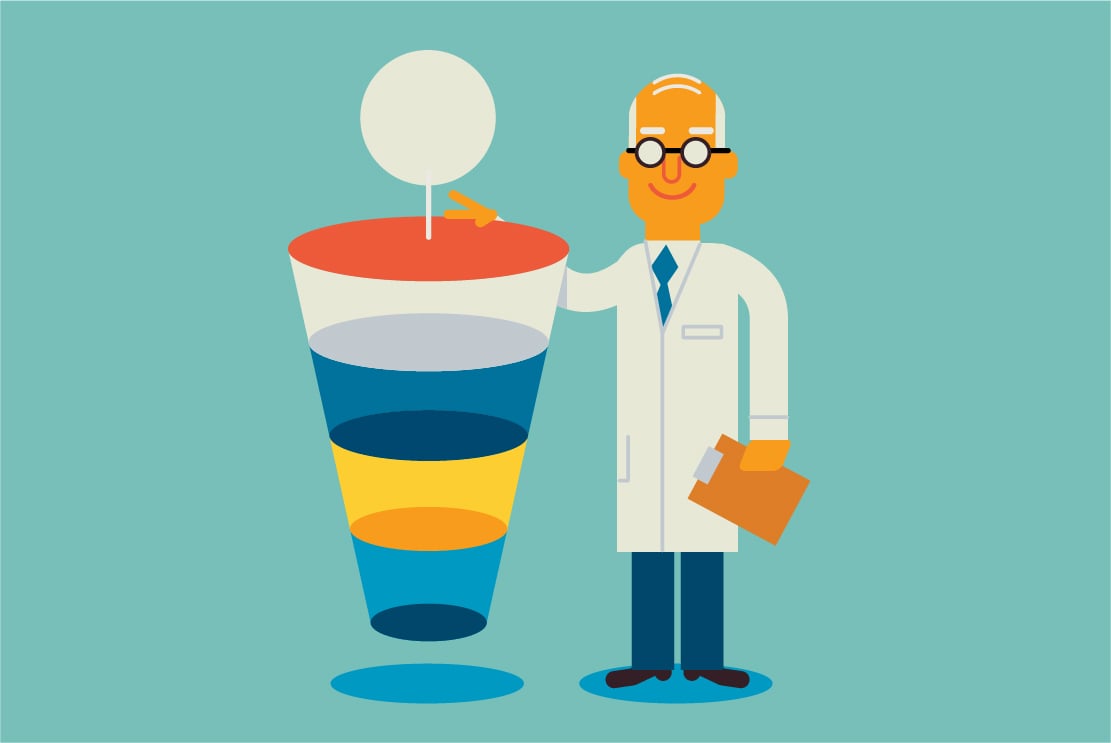 When buying any product or service we tend to look for the greatest possible convenience, while nowadays online shopping paths are becoming more complex than ever.
Nevertheless, such difficulties aren't stopping the average user, seeing that 26% of consumers make at least one online purchase weekly.
That figure will continue to increase, so long as online sales channels manage to calm the concerns of their users, who claim to be overwhelmed by the numerous options available on the Internet. And who better prepared to face that demand than those platforms having access to the activity history of millions of shoppers? Namely Google, Amazon and Alibaba.
Table of contents
The opponents: Why would an Internet search engine create a marketplace?
In this situation, it's clear that if your products appear among the first search results you are more likely to be noticed by users, who usually compare only 6 to 8 options before making a decision.
However, annual studies indicate that in this strategy, the platforms themselves are as important as content: online shoppers usually start their search and purchase process in marketplaces, even though users do appreciate more the care taken by brand websites to display product content. For 98% of users, finding incomplete information on a website or app leads them to abandon their purchase.
Therefore, the ideal set-up is a combination of complete content and accessible comparative platform: that is, good quality product content on marketplaces.
However, there are some parts of the digital world where a crowd seems to be gathering, like 80% of sellers on Amazon who actually appear on more sales channels apart from this marketplace. But should you try to position yourself in all of these opportunities or choose just a few of them?
83% of online shoppers go to brand websites for the first time just to search and compare information, but not to buy. Google, Amazon or Alibaba are websites that are visited when there is already an intention to buy.
Therefore, creating a presence on the big online sales channels seems an obvious decision in any e-commerce strategy, yet they may not all be suitable to your particular type of product, industry or consumer. Even from region to region there are variations: in the United States, 44% of users start their search with Amazon, while in Sweden most prefer Google.
For example, compare the product page of a piece of Tous jewelery on Amazon and on its own brand website. They may be very similar product pages, but on Amazon only a very small part of the catalog is shown, focussing on the most affordable pieces, bearing in mind the average Amazon user is seeking the lowest prices.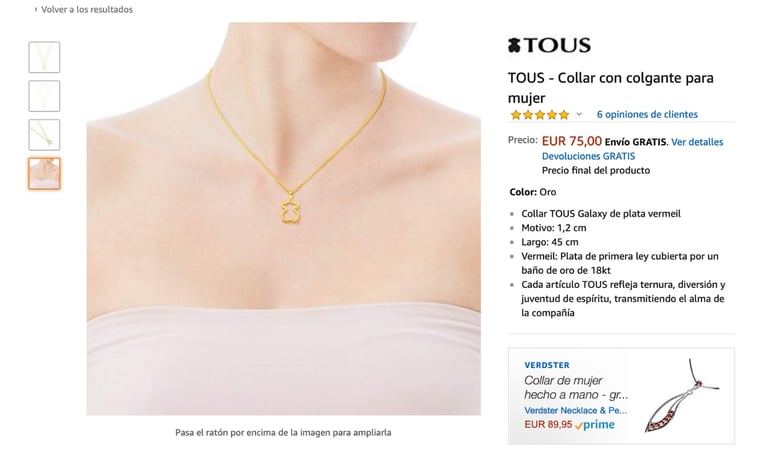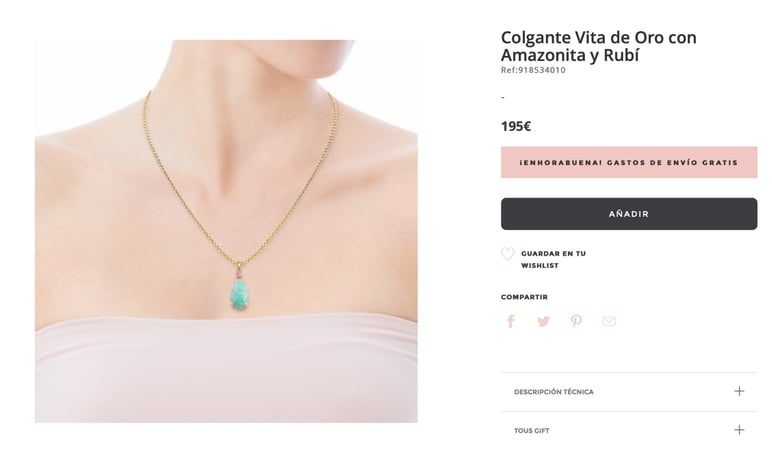 For online buyers, the advantage of marketplaces is to do with price, while the special advantage of brand websites is to obtain a more attentive and personalised experience. That's why there is usually more satisfaction with product content on brand sites than on Amazon, although the marketplace still carries most of the traffic.
Can we achieve the best of both worlds? That's the aim of Google, which also intends to beat Amazon as a benchmark marketplace.
The most directly competitive proposition is Google Express, a marketplace which operates like Amazon: by displaying sellers' products and enabling direct purchase in exchange for a commission from the seller. However, its operation is still limited and it is actually Google Shopping that's already been in action helping the user for a longer period.
→ Improve your positioning in Google Shopping with these tips
This system displays ads of products that the user can buy on the brand website. Therefore, instead of having products housed on a marketplace, like Amazon, Google Shopping has windows to all the Internet options relating to each search term, from cashmere socks to cooking pots.
The greatest advantages of Amazon versus Google Shopping and online shops are its fast and free shipping conditions and its convenience of price comparison: Amazon is where you can find the best bargains.
This same compelling argument applies to Alibaba, China's huge marketplace with the same conglomerate approach as Amazon – it ranges from marketplace to platform for video streaming content. While Amazon is the 'great western gate', Alibaba is its Asian counterpart providing an opening for Chinese users to access hundreds of international vendors.
Round 1: New shopping behaviours and the rise of the Chinese market
Price is not everything, nor is it a priority for all shoppers.
Internet users are increasingly demanding more security, customisation, integration with other search and purchase channels and better content quality to give a more memorable experience. Toward meeting that challenge, Google is working more than Amazon and Alibaba.
Google Shopping has been growing exponentially in recent months – according to a Merkle study, the number of clicks though Google Shopping rose by 34% in the last quarter of 2018, and likewise the number of impressions, especially via mobile phones. Some experts fear that the profitability of Google Ads is about to peak, but as a positioning platform Google Shopping is one of 2019's greatest opportunities.
Amazon is also backed by numbers: more than 197 million users worldwide and a 49% share of the online market in the United States, while other marketplaces like eBay have only 6.6%.
On the other hand, in its own results, Alibaba claims to embrace 60% of Chinese e-commerce, with 636 million active users each year; they are mostly very young, 46% born after 1990, and searching for international brands.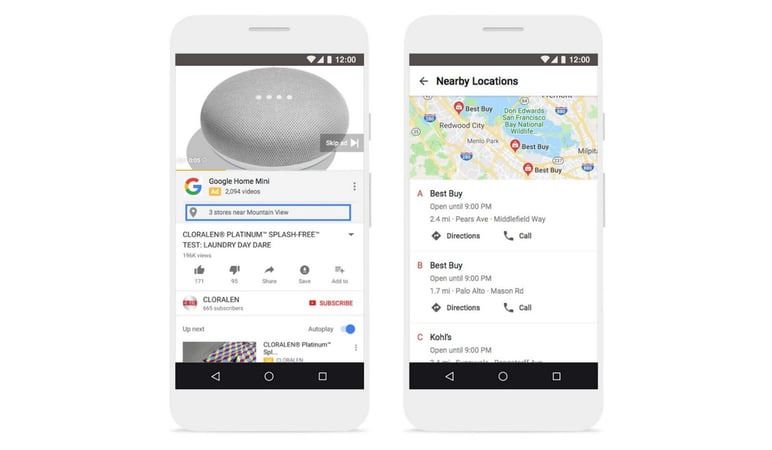 Round 2: Google vs. Amazon and Alibaba. Which marketplace is best for selling products online?
Reasons to sell on Google Shopping
Worldwide, 90% of searches are on Google (3.3 billion per day).
Ads on Google Shopping offer good value in terms of expenditure to click ratio.
It's free: ads on Google Ads are paid for, but there are no sales commissions.
Greater recommendation accuracy: the suggestions and results are more appropriate for each search thanks to Google's commitment to software that ensures the quality of product content (for example Sales Layer PIM, official Google partner).
Product information is editable in real time.
Connection using automated tools is available, making it easier to present your best product information and appear among the first results on Google (again, our PIM will help you in this).
"The ultimate reason: even Amazon invests in Google Shopping to promote its own products."
Reasons to sell on Amazon
For many consumers it's their first choice for online shopping.
It's the marketplace with greatest distribution in the west including some regions like the United States.
It guarantees substantial market exposure and allows you to contract both internal and external ads.
It allows you to extend your products to new consumer profiles.
It facilitates appearance on comparison websites, alongside similar or complementary products.
Logistical support: Amazon Fulfillment service includes shipments and storage, and has a large infrastructure (despite the polemics around its working conditions).
Reasons to sell on Alibaba
Widespread global exposure in 240 countries.
Main access portal to the vast Chinese market.
Interesting for manufacturers, being widely used for wholesale sales.
A good opportunity for sellers wishing to find low price and well organised suppliers across many categories.
No fees or commissions for product listings.
→ Compare! Which one is better: Alibaba or Aliexpress?
Round 3: Comparison of advantages and disadvantages between Google Shopping, Amazon and Alibaba
Google Shopping
Watch your SEO: Being based on search results rather than category listings that the user may have consulted, your positioning on Google is fundamental if you want to achieve good results with Ads. You will need to use both positive and negative keywords, and customise your campaigns according to the behaviour data for your customer base so you can determine where to place your bid and how much on each.
Competition reports: Google Ads provides new price reports for retailers offering the same type of product. In this way, you can boost bids on products that are more profitable in relation to your competition.
Shopping Actions: This Google feature allows users to search and buy products using the Google Assistant on their mobile, computer or Google Home device. 17% of shoppers already use voice assistants and voice searches. According to Google claims it has achieved a 30% growth in the average shopping basket through Shopping Actions, and this service also offers to share lists, a universal shopping cart (to add products from any web), and make payment fast and secure. For sellers it follows a pay-per-sale model.
Rich data: Official systems such as Sales Layer PIM ensure the quality of product content sent to Google, to improve your positioning among the top search results.
Amazon
International scope and higher volume of sales, especially among low-cost products.
High fees and commissions on both product listings and sales.
Competition issues, and Amazon is also your competitor because it sells and highlights its own products.
Difficulties in contacting customer service and resolving conflicts.
Low level of customisation of brand image, seller page appearance and product datasheets.
Updating of product information, which should be automated to avoid manually conducted weekly revisions and uploading (using Product Information Management software that includes a connector to Amazon, such as ours).
Alibaba
Powerful presence in the Chinese market.
Bad reputation for customer service, with a high incidence of complaints due to problems of billing, advertising and shipping.
Cost savings: You can sell large volumes at low prices and not pay any commission to the marketplace for sales or shipment.
Lack of logistical support: As the marketplace does not participate in the sales process, the seller must therefore conduct this via email or chat, which reduces security.
Scam hazard: Because of the above, many sellers have had payment problems and buyers have had their shipments fail to arrive.
→ Alert: troll infestation! Get rid of all your Amazon competitors with these insights
Knockout: Conclusion
Nowadays it's essential to create safe and user-friendly online shopping experiences, offering best content quality and fostering dependable relationships between buyers and brands.
Marketplaces are the easiest and most accessible places for online shopping, but they aren't always the most advantageous for the seller, nor do they offer the quality and personalisation that the consumer deserves. Therefore it's important that an omnichannel strategy should not only go for the best sales opportunities, but also maintain a high standard of content quality and choose the most appropriate technology to send information to marketplaces in a process that's both reliable and kept up to date.
Would you like to be among the first results on Google or save yourself the headache of updating your product datasheets each week on Amazon? Try our free 30-day demo as Google's official PIM partner.