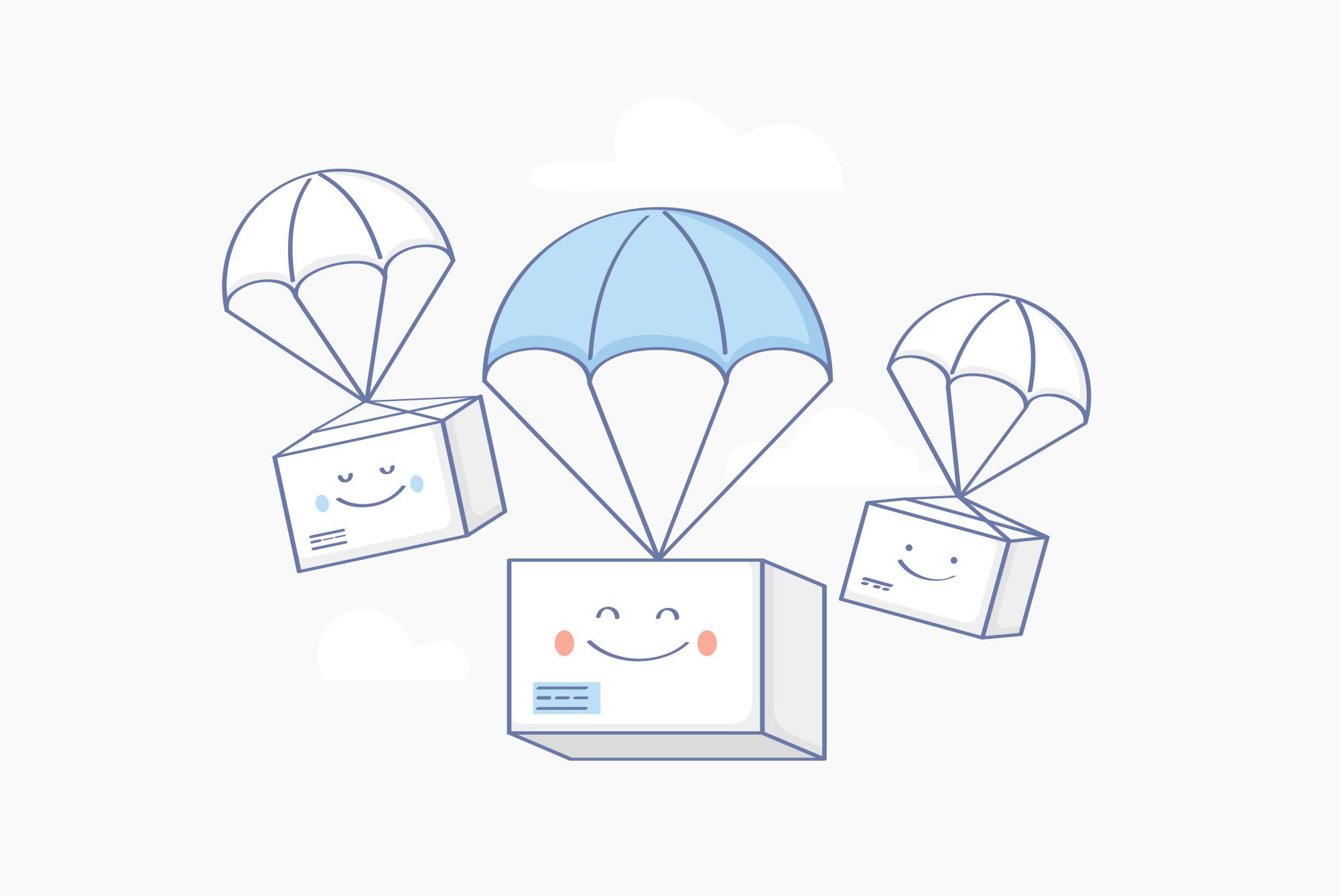 Tale as old as time: you search for something on Amazon. Suppose you need one of those electric scooters for your nephew. And the results horrify you as an user: poor images and robotic translations from Chinese. But as a marketing expert... you feel totally embarrassed!
It's easy to screw up on Amazon and end being the laughing stock of other retailers and the last option on search results. The marketplace guides are very convoluted and have rules that change too often, so it's tempting to settle for simple product pages and hope user traffic do the rest.
Wrong! You must already know that traffic doesn't magically pop, much less a brand or product good reputation. No worries — we are here to help you with this 6-step basic guide about how to sell your own products on Amazon. Pay us attention, we keep our Amazon connector updated every week and we know their tricks!

Step 1: Create an Amazon Seller account
It seems obvious, but you have to know the distinction between Individual Sellers (people who sell products from time to time or resell white label products) and Pro Sellers. And you want to be a Pro, right? Besides, it's your only choice if you want to create listings on Amazon with your own and original products.
Creating an Amazon account adds a new chapter to your e-commerce odyssey, but it's worth the pain. Maybe you have come across some defenders of exclusively selling products on branded websites, and other people claiming that the future belongs to the marketplaces.
As none of these groups can actually see the future, why not use both platforms? According to Bloomreach analytics, the truth is that 55% of users start their product searches on Amazon, and 9 out of 10 will also check Amazon even if they have seen something on another website. Just get ready and gather all the resources you need to master a multichannel e-commerce experience.
We keep telling you how.
- Discover how to sell on Amazon with a multi-channel strategy -
Step 2: Study your competition
The most common panic attack for new Amazon vendors: it's a marketplace with too many things. But this way you'll test if your brand is and introvert or an extrovert: are you going to do everything in your hand to stand out among thousands of products, or just hide until you get some order notification?
If you are reading this article we're sure you want to know how to sell on Amazon with benefits. That's why you don't have to fear the hordes of competitors: they are your most valuable information source. And this is an open marketplace, with no tricks to get to the summit, only your hard work.
First of all, analyze if your product belongs to a very competitive category and what are the top sellers and products in searches associated with your keywords. Then you can study several points:
What are the main complaints among users? Your product and service could solve them.

What is the usual price range and how is it rated by customers?

How often do your competitors adjust their prices?

What is the update frequency of product pages? Are they customized for specific seasons?

What other top products could be useful for you to appear as suggested complementary product?
Remember: the king of Amazon is not always the one who offers the lowest prices, but the one that has a better reputation thanks to ratings and reviews, and for that you must offer the best service and quality products.
Step 3: Design a product listing with good SEO
Did you know that most users stay on page 1 when making an Amazon search? There're no secret formulas or mysterious algorithms to win that place.
You will climb positions if you give clients what they are looking for. You should study the most common keywords related to your product. Add your keywords to the key fields, and create good product content: complete title, concise descriptions, rich bullet points and quality images. If you want to gain customer loyalty, Amazon allows you to add enriched content with more visuals and texts.
Step 4: Get a PIM!
Going step by step on how to sell on Amazon makes it look very simple... but we don't want to fool you. Product management can be a nightmare if you have more sales and distribution channels and platforms. You can equip yourself with two tools to keep everything under control and save you unnecessary repetitive tasks.
On the one hand, you can hire Amazon FBA service. Through this option, you send your inventory of products to an Amazon warehouse and they take care of everything for you: storage, management, shipping, returns and customer service. It has a monthly fee, plus other fees calculated per shipment and product category, but if you don't hire it you will have to manage everything for yourself, or hire another shipment company.
- Know everything about how to start selling on Amazon FBA -
In addition, with Amazon FBA your products will be marked as Prime and they will have free 2-day shipping to Prime users and free standard shipping to the rest. And you know that free shipping is the main appeal for any e-commerce user.
And the most important thing: even if you sign up for Amazon FBA you will still have to ensure a good multi-channel product catalog management. A Product Information Management system centralizes and automates these processes, and your Amazon listings will be quickly updated and filled in, with coherent information across all your sales channels. And keeping an eye on the stock: running out of stock on Amazon is a deadly blow to sellers, as customers will immediately go to other competitors and you will drop search results positions.
Step 5: Set a price
Arriving at Amazon seems like attending the Prom: some voices whisper that you must wear the most extravagant dress to attract attention and be the crowned queen. But surely you don't want to end up like a Stephen King's horror story or a John Hughes's ridiculous comedy.
If you want to shine a little on Amazon, you could offer discounts and promotions at the beginning, but take it only as a temporary strategy (perhaps promoting it through your social media accounts). The problem is that if customers discover you with very cheap or reduced prices and then you increase them, they will leave you until you make another sale. If you already did it once, they will expect you to repeat the strategy.
For this reason, it's better to choose a standard price range and maintain it over time, adjusting it to the oscillations of your competition with some analysis tool that automates it for you.
Step 6: Boost your products
You can't contact users that buy your products on Amazon, but you can schedule an e-mail reminding them to leave a review. This is very important to gain scores and climb positions. And if any review is a bit cold or negative, respond immediately and offer solutions.
You can also encourage other previous customers to leave their opinions on your Amazon page, and this way you will also let them know that you have a spot in the marketplace.
There's also an Amazon Ads option. You can let Amazon's algorithm decide where your ads will work best, based on the keywords you mark (for website and mobile), or you could develop your own manual ad strategy if you have a good marketing team and budget. You can bid for the most competitive keywords and analyze the evolution of your ads every day.
Other methods to generate traffic: taking advantage of the option to appear in Amazon Lightning Deals, and promoting yourself in other websites through Amazon ads or other third-party tools.
Keeping your catalog updated, readjusting the SEO of quality content, monitoring the stock on a daily basis, answering all queries and customer reviews, checking changes on Amazon rules... Are you ready?
If you hesitate before answering, don't worry. You are not alone when it comes to learn how to sell your own products on Amazon, and with Sales Layer PIM you can automate your Amazon seller account thanks to the most intuitive product content management tool in the market. We give you a free 30-day demo to test the power of PIM and our Amazon connector.