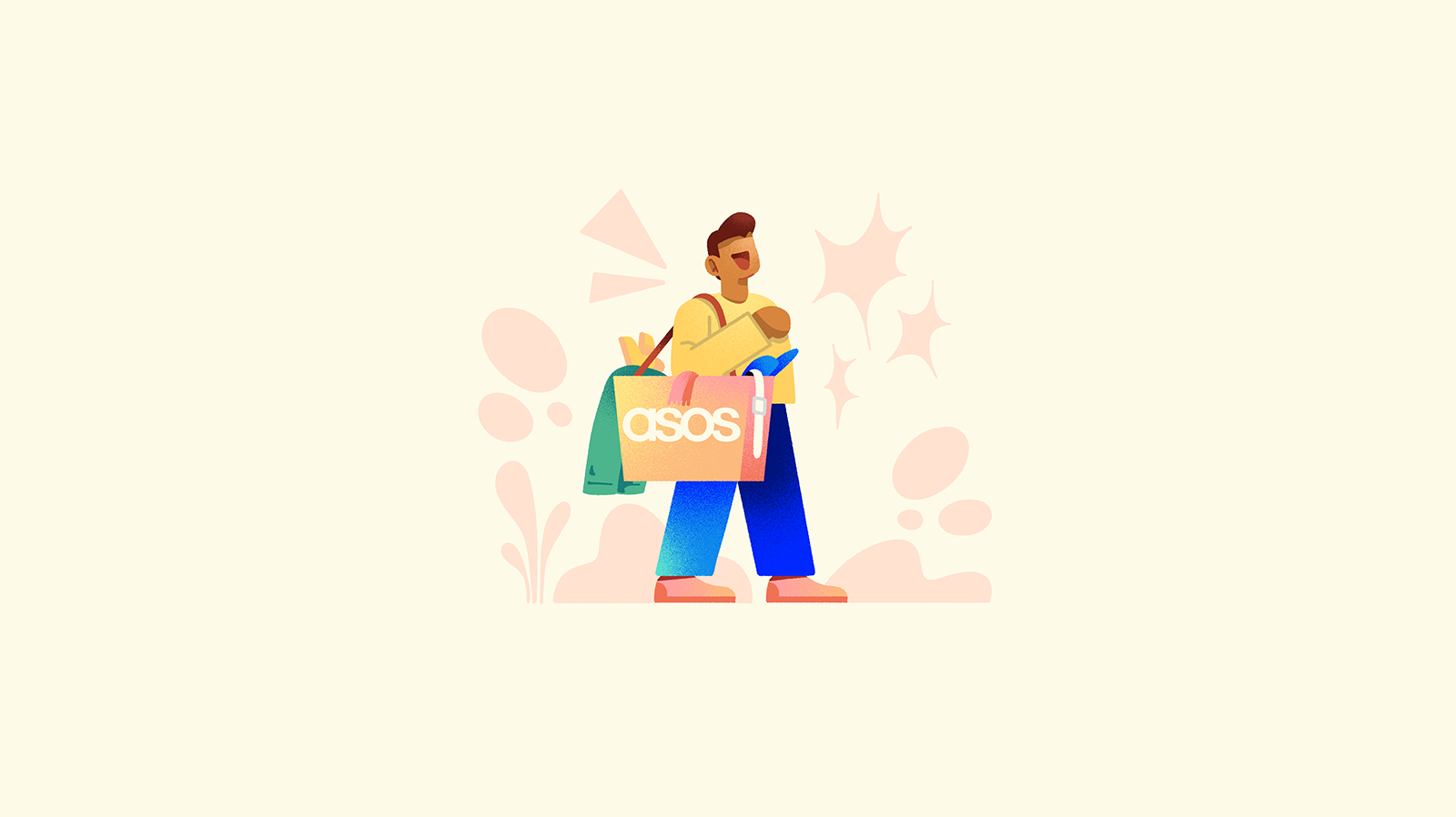 ASOS was funded as the marketplace for young adults, and since 2000 they have expanded their international network with online marketplaces in France, Germany and the United States in 2010, and Australia, Spain and Italy in 2011. The English marketplace aims to bring together the best independent labels and vintage selections. If you match this type of clothing business, selling your products on ASOS marketplace can be a great opportunity for your multi-channel strategy.
In addition, the 'independent' label is not so exclusive, because on ASOS you can found garments of lesser-known brands along with high street labels. The only requirement is that your products must be for men or women, since the marketplace stopped selling kids clothing a few years ago.
How to sell your products on ASOS marketplace and what are its advantages for an omnichannel e-commerce strategy? We're here to help you!
- A guide to all e-commerce marketplaces: Types and benefits -
Starting a boutique on ASOS
ASOS uses the term boutique instead of store. You can request access to the marketplace and the ASOS team will study if you comply with the seller's conditions. The process usually takes up to 3 working days and you may be asked for more information or materials about your brand. You have to prove that you own an original clothes, shoes, handbags or jewelry brand, or that you sell original third-party brands, not counterfeit goods.
Once you get access, you will have your own administration account where you can start uploading your products and activate them for sale. All payments are managed by PayPal or Stripe, so you must create an account if you don't have one yet. An Assistant Manager will guide you through the first steps. Active listings have a life cycle of 120 days — if you don't sell any item after that time, the listing expires (you can extend the period for 30 more days or add the items to the "Clearance" category).
- Your additional marketing strategy for selling on online marketplaces -
Seller conditions on ASOS
The requirements for selling on ASOS aren't more demanding than other e-commerce marketplaces, and nor as complex as Amazon.
Complete product descriptions and a precise sizing chart are your musts for product pages on ASOS, as you'd do on any e-commerce marketplace.
As a fashion marketplace, Asos has a very studied design, and product images are one of the most demanding topics for selling on ASOS. One of the main drawbacks of marketplaces like Amazon is the lack of image quality, while ASOS is famous for the visual experience that they offer to customers.
These are some of their style guides:
Up to 5 images per product (ideal image size of 870x1262px).

Natural light is more valued than artificial lighting.

Avoid too much photo editing.

Images with mannequins or flat shots are not allowed (unless you sell stationery products).

Images with models must show only one person.

Black and white images and catwalk pics are not valid.
Another essential condition as a seller on ASOS marketplace is that you must offer your own customer service, and you should meet the minimum quality (queries must be answered in 1 day). If you leave customers dissatisfied or annoyed, or if you receive too much justified negative reviews, the marketplace may expel you.
Products in stock must be ready for shipping within 2 working days. You must manage shipments and returns (which have a maximum period of 14 days), since ASOS doesn't offer its own service, like Amazon. However, this gives you freedom to mark the shipping costs you want (although you should study your competitors and see if they are offering more attractive conditions). If there's any dispute between you and a client, the issue will be resolves through PayPal, not ASOS.
Finally, keep in mind that the marketplace has a cruelty free policy, so you can't sell any product with animal fur, leather or skins, even if they're vintage.
- Looking for a marketplace that manages your shipments? Amazon FBA -
Pros and cons of selling on ASOS
The benefits of selling on ASOS
The processes for apply for a boutique, close it and sell products are very simple.

There are no commissions for product listing.

There is no minimum stay period and you aren't tied to any contract.

You can link your ASOS boutique to your own website and social networks, and customize your storefront page with your logo and personalized banner.

There is no maximum of products per catalog.

Holiday Mode: you can temporarily close your listings without canceling your ASOS account.

Low promotion costs (£6 in Women or Man Homepage, £4 in the boutique directory).

Stripe exclusive payment system, which makes easier for customers to pay by credit or debit card.
The disadvantages
of selling on ASOS
The selection process for sellers is very demanding.

High fees: £20 seller rate per month, and a 20% commission on each sale (10% for clearance products).

You must always have on sale at least 15 products in any listing (20 if you are a vintage store).

You will have to add photographs with models.

Short promotion times (24 hours).

Shipments must be fast (up to 2 working days) and offer a tracking number to the customer.
- The big and the small marketplace: which one suits you best? -
How to get promoted on ASOS marketplace
ASOS encourages boutiques to create a unique and high quality imaginary, and advises sellers that they should promote themselves through their own social networks, always quoting ASOS. However, you can also pay to have your products featured on the main Homepage, on the Women and Men Homepages, and the boutique directory.
ASOS marketplace offers a site-wide sales twice a year, so you can add your products and attract more sales. A few days before it starts, they will notify you so that you can prepare what products you want to add to the sale.
Keep in mind that most ASOS customers are young women (between 20 and 30 years old).
You can get your brand featured in ASOS promotional materials and channels: the website, social media and newsletters.
Promotions at the rotating item list at the top of the page have a duration of 24 hours. Choose wisely what day you choose.
You can offer coupons and discount codes to be used only on ASOS, and send them to specific customers (Private mode) or promote them in your social networks (Public mode).
- Don't forget your checklist for any successful product launch -
Ready to sell your fashion products on ASOS? With a system that automates your product content, such as a Product Information Management (PIM), you can accelerate the process of listing your products on ASOS and on any e-commerce marketplace you want; always with updated information and error-free. We are your most fashionable accessory (and unlike Tiffany's, here we'll let you try a 30 days free trial!).