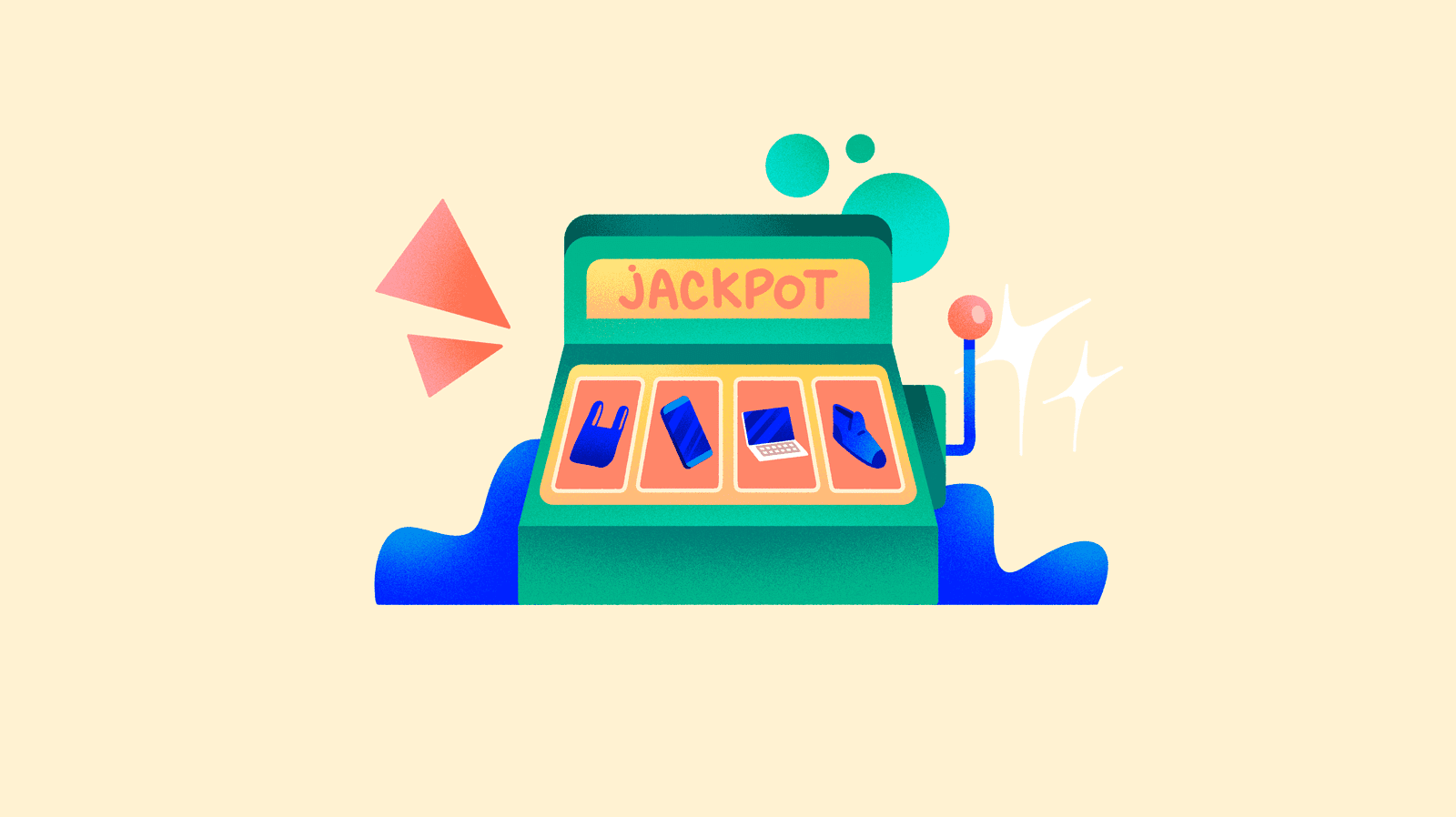 An omni-channel strategy is a must for any brand or product-oriented business. For many companies, however, implementing it is not so clear-cut, as it involves coordinating many resources and actions across different channels.
It is normal that an omnichannel strategy raises many questions: is it applicable to any type of brand? Is it expensive? Is it possible to start an omnichannel strategy in ecommerce little by little, or do you have to be present right now, everywhere, at the same time?
What is an omnichannel ecommerce strategy?
An omni-channel ecommerce strategy consists of selling products on many channels and platforms at the same time, but offering a uniform shopping experience everywhere. For example, your own online shop, marketplaces such as Amazon or Google Shopping, social networks such as Instagram, physical shops...
Although it is true that being omnichannel in ecommerce is a basic objective nowadays for any brand or retailer, you should not jump into the pool without having taken a breath beforehand. That is to say, studying the situation and the needs of a brand will shed light on the most appropriate omnichannel plan, to adapt to the circumstances of both the company and the market trends as well as the regular and potential clientele.
Why is omnichannel essential? Users are increasingly managing a greater number of channels and consulting them simultaneously when shopping digitally (and even when visiting physical shops). According to Harvard Business Review, 73% of consumers make their purchases by combining several channels. ROPO (Research Online, Purchase Offline) has also proliferated: consumers who search online but buy in-store.
If you have a business with both online and offline sales channels, here are the steps for a planned and effective omni-channel ecommerce strategy.
How to create the perfect omnichannel journey
4 steps to designing an omni-channel ecommerce strategy
A solid sales network
The most important point for users in their online shopping experience is that the consultation and payment process is easy, understandable and without inconsistencies from one channel to another. For example, in stock figures, prices, product descriptions, or the options for contacting customer service.
It should be easy and simple for the shopper to access your online shop's website from the app or from your Instagram photos, to find their correct account details if they are already registered, or to see the accumulated points if you offer some kind of promotion or reward programme for each purchase.
In addition, according to recent studies, a large number of consumers consult their mobile phones while they are in a physical shop, so stock and product data on a website or app must be accurate and consistent across all these channels.
Ultimately, product information is the key to a good customer experience in an omni-channel ecommerce strategy: product data should be uniform everywhere you sell your catalogue, although product content is tailored differently in each channel.
Some technical product data (colours, sizes, measurements...) should be identical everywhere (website product pages, app and marketplaces), but in each of these channels the product is presented in different ways and some data is highlighted over others. For example, in social media, images and prices will have more weight and importance, while in an app the key is for the customer to quickly locate product variants and payment options.
And so that your team can devote all its efforts to designing the right strategy for each channel, it is vital to have management software that automates the task of standardising content across all channels at the same time, in real time.
A PIM (Product Information Management) system is the most powerful tool on the market for this purpose, as it improves the company's management performance and the shopping experience for the user, with accurate and engaging product information across all the ecommerce and offline channels you need.
Learn the differences between omnichannel and multichannel
The right channel selection
Any channel can transform leads into customers: a social media profile, a chatbot in your online shop, a Google Ads ad, a newsletter, a promotional email... and also physical or traditional media channels.
In short, there is no formula for a universal omnichannel strategy: each brand will be able to analyse through which channels it receives the most leads.
For example, according to BigCommerce, younger generations, under 35, prefer to shop online rather than going to physical shops. On the other hand, only 28% of 'senior' customers will shop online, and 41% of baby boomers. It has also been seen that parents tend to shop more online, due to lack of time, than users without children.
Therefore, depending on your buyer persona and the demographic groups your retail business is targeting, you will need to focus more on including some channels or others in your omni-channel strategy.
Perhaps most of your customers are looking for product information on their mobile phones, but make their purchases in the physical shop? Or is it the other way around?
These analyses are essential both before launching a new sales channel and during the day-to-day running of the business, to anticipate possible changes in behaviour and trends.
Keys and trends for the omnichannel experience in the fashion industry
Personalised shopping experience
The secret of an omni-channel strategy is not to be everywhere, but to make the user feel unique in each place.
In this digital age, there is an increasing proliferation of "one occasion" shoppers. That is, customers who buy once from a shop or brand and do not return.
To build consumer loyalty, they need to feel trust and affinity towards the brand to buy your products again, and there is nothing better than leaving them satisfied with a system that seems to anticipate their desires, tastes and needs.
Some examples: personalised recommendations during web and app browsing based on the user's history or geographic location, emails notifying news adjusted to their preferences, promotions for special dates (birthday or anniversary of registration date), being able to save their access data, purchase history, favourites and payment to make the purchase process faster...
A consistent brand message
Although each channel has its predominant aesthetic lines, more effective designs and a different audience, what should not change is the message.
On the one hand, both the product content (which, as we have already said, should be rich and uniform across all channels), and the values and principles that the brand communicates in its marketing resources (from product descriptions to videos) and in visual aspects, such as the colour palette and graphic elements that make it recognisable and familiar.
Users may be confused if they open the app and it looks like a completely different shop from the one they were looking at on a website. Or if they have a fun and lighthearted TikTok account, but a serious online shop with little content.
6 KPIs to measure the quality of your omnichannel strategy
In short, when tackling an omnichannel strategy in ecommerce you should always have the basics on the horizon: user-friendliness, channel optimisation and uniform content.
By studying how each channel meets these objectives, you can adjust and improve your omnichannel strategy every day. Rely on a PIM platform like Sales Layer to save time on the most important thing: getting up-to-date, error-free product content across all the channels where you sell your products and to all the people you want to share your catalogues with, such as distributors or retailers.
Try it for free here or ask us for a personalised session to analyse with you how many channels you use or want to include in your omnichannel strategy, and we will help you make it happen.