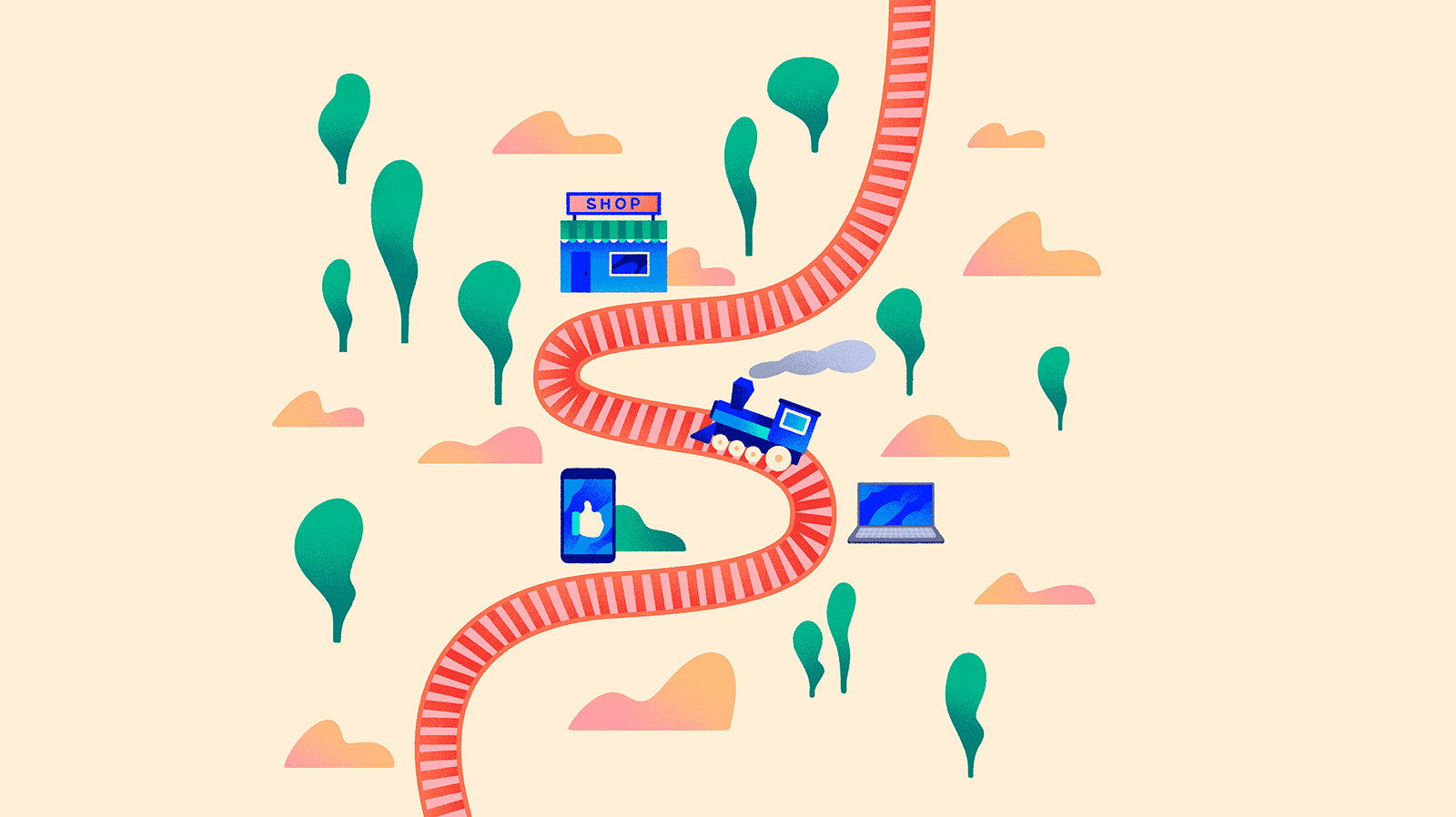 Humankind has evolved so rapidly in the last decade that we could even say that a new species has emerged — The Homo Online Shopping .
An increasingly number of people around the world are shopping online, all the time, specially since the pandemic began. Just for anything: spending a few cents or thousands of euros. Buying a cup of coffee or purchasing two hundred industrial printing machines.
An omnichannel strategy is basic for any company nowadays, as every consumer wants to make purchases effortlessly and from any location.
What is the omnichannel experience like for the customer?
The omnichannel experience means that shoppers integrate their habits as consumers across visiting both physical stores and digital channels, and they expect to find shopping options that are tailored to their needs wherever they might be.
From an Instagram image, a featured Google ad, an iOS- and Android-enabled mobile app, or a storefront on the high street of any city.
Businesses and brands can no longer ignore the fact that their duty lies in adapting to the customer's purchasing habits, and not the other way around. For that reason, depending on the specific behavior of your target customer, or their buyer persona, you may find some channels more interesting than others.
Until recently, most sellers had a physical store; but nowadays, depending on the niche in question, some of the digital sales alternatives have been gaining in strength. Also, importantly, buyers are able to travel from one channel to another effortlessly.
This means that if they want a product from one of your stores but there's no stock left in that warehouse, they can order it from an app and pick it up at a collection point on a day of their choosing. Or the customer may view your catalog on the Amazon search engine but go on to buy through your website because that payment platform strikes them as more trustworthy.
Each customer follows a unique purchasing pattern. That's why your network has to be solid and well-designed enough to offer the service that different buyers are looking for, but ensure that everyone receives the same message and content.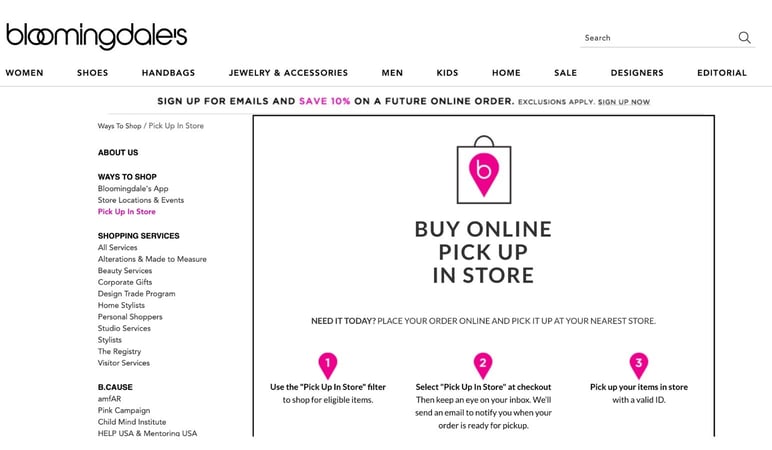 So, what is omnichannel commerce?
Omnichannel commerce means a customer-centered, multichannel sales strategy that provides the user with same easy, accessible and positive experience from any channel, whether physical or digital.
Among the advantages of an omnichannel strategy is that your company draws closer to your customers. You should observe their patterns of digital browsing and buying, so you'll know when and where they prefer to consult customer service, make purchases and receive their orders.
Companies using an omnichannel strategy have up to 91% more customer retention.
Who is your typical omnichannel customer?
Just about everybody.
From teenagers to older people who have difficulty navigating the digital world. All demographic groups make purchases and encounter issues with locating or ordering products.
4 out of 5 adults with Internet access usually make at least one online purchase per month, and 75% of online purchases are completed via mobile (browser website or app). Moreover, 71% of shoppers claim to use their mobile phones to check out products even while visiting a physical store.
Online shopping is already more important in the daily life of Internet users than are other online services, such as music streaming or mobile GPS apps. Its popularity makes the number of online sales already comparable to that of sales in traditional physical stores.
How to identify your omnichannel clients: their behaviors, desires and channels
When undertaking searches on online browsers, marketplaces or branded websites or retailers, users tend to discover products through keywords.
Ads are declining as a strategy for bringing in digital customers, although it is still worthwhile investing in omnichannel advertising through Google Shopping Ads and Facebook Ads, especially with retargeting strategies.
In this first phase of defining an omnichannel strategy, it is important that you recognize initial conversion opportunities, such as tutorials and user guides, through which the omnichannel customer will find valuable content about your products.
By making an internal evaluation of the users' journeys on each page and screen, you can draw valuable conclusions as to what attracts them most and what you should promote in order to encourage purchasing.
Some questions you can ask yourself in order to identify your typical digital client and improve your omnichannel network are:
Through which channels do you receive more inquiries and visits from customers?
Which receive more traffic, your Google ads or links on third party pages (media, partners, forums, product guides...)?
On which social networks is your buyer profile more present and on which do your CTAs have most interaction?
How many steps do your customers usually take before they complete their purchase?
What a good omnichannel strategy should include
Almost by definition, the omnichannel customer will want to visit every possible channel. The key to success in this, is for there to be coherence between channels and thus for it to be easy for the buyer to combine them at will.
The most interesting content and features for your customer in a good omnichannel experience are:
Stock availability of a given product in each of the physical stores
System for reserving products online
Collection of products in store or at affiliated points
Access and payment information saved and accessible from any channel
Content that's consistent across each purchase channel: prices, delivery times and costs, discounts, return policy...
Access to a purchase option from social networks
Omnichannel customer service: reached from any platform and including options of telephone call, messages, email, chatbot and/or employee chat.

What to avoid in your omnichannel customer experience
Despite being so attractive to the customer, 55% of companies do not have a well-prepared omnichannel strategy. Digital shopping cart abandonment rates remain very high: up to 69% of total orders initiated in an online store. The reasons are often related to retailers and brands not offering a comprehensive and user-friendly experience:
In-store collection option unavailable
Difficulties in making returns
Browsing process neither attractive nor intuitive
Doubts about the security of the purchase channel
Poor omnichannel customer service: answers take a long time to arrive, or the customer doesn't have repeated access to the same representative who understands their prefered shopping behavior
Product information: the key to omnichannel commerce
Most importantly, you must ensure consistency in the product and purchase information provided across all your channels. All information concerning prices, offers and their conditions, and shipping costs and fees, must tally and should be set out clearly prior to the payment process.
Here is the key product content that has to be coherent across all your channels; it is what an online customer expects to find when looking for products (in order of importance to the buyer):
Images
Customer reviews
Product comparison tables
Buyers' recommendations
Videos
Technical specifications for the product
Remember that digital customers have high expectations: they want fast deliveries, but above all they want to be able to select the right product from any channel, safe in the knowledge that in all of them the information provided is reliable and thorough.
It would become a nightmare for you, to be handling a large volume of products and keeping stock up to date, as well as managing orders, shipments, catalog updates and marketing tasks in a streamlined, coordinated manner, without having an automated infrastructure.
Achieve this with a PIM solution: the very heart of an omnichannel strategy.
Conclusion
Getting to know about your customers' omnichannel experience will be enormously useful. If the notion of 'omnichannel' marketing overwhelms you, remember it starts with three basic steps:
Evaluate the pros and cons of each the online and offline channels.
Add new channels, similar to the ones you already have.
Gradually expand your channel network after seeing what works for your customers.
And after you've learned all about the omnichannel customer, your next step is to learn about the best solution for integrated content and inventory management. PIM software like Sales Layer turns adding new sales channels into a simple process for your company.
Try it for free and obtain all the advantages of omnichannel marketing without any errors or complications, in both your digital and physical networks of distribution and sales.