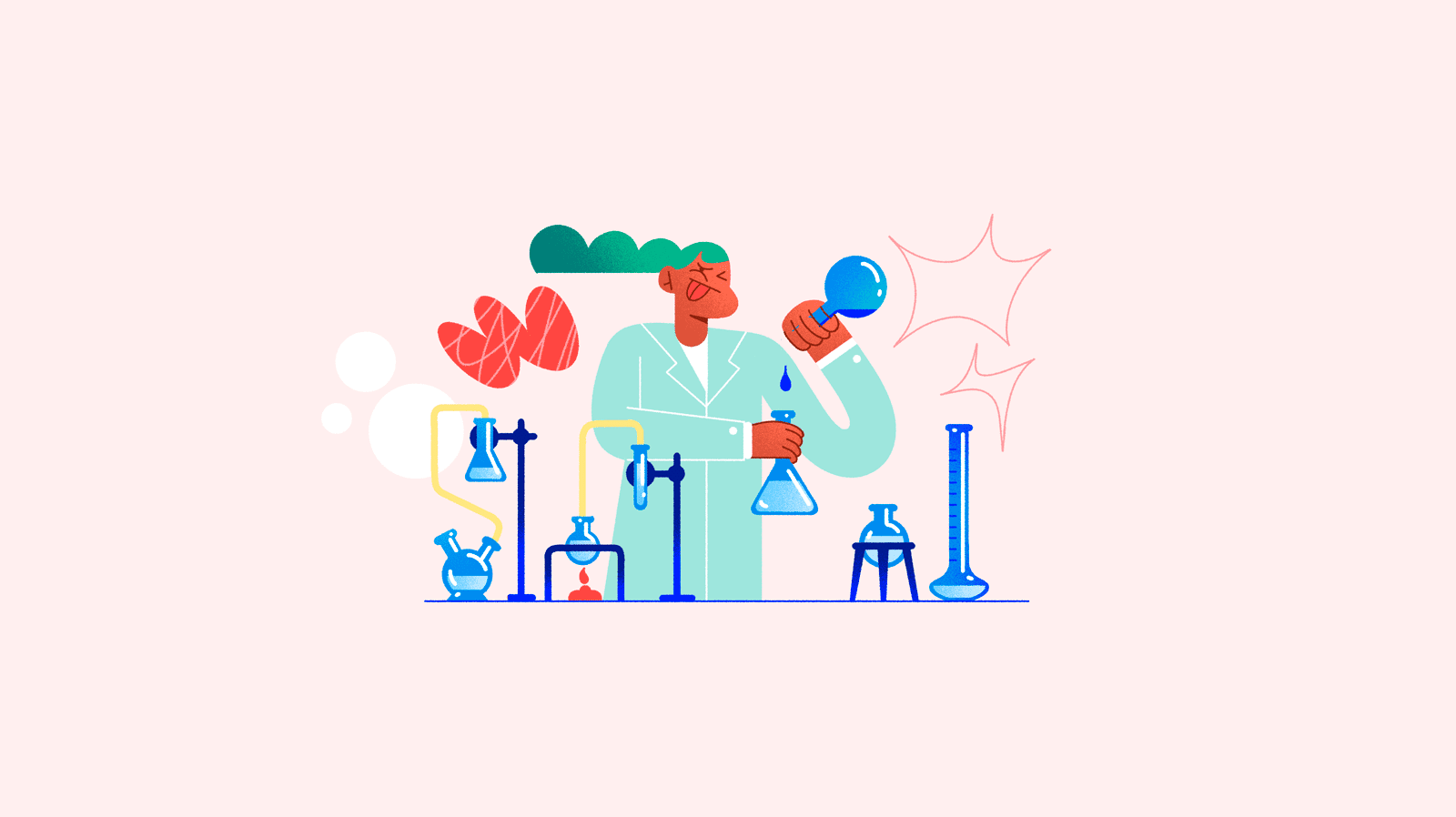 Implementing an omnichannel strategy is one of the most exciting and promising propositions for manufacturers and retailers. The digital landscape has necessitated presence on several channels... and, above all, that these are all well integrated.
How do you know if you're offering a suitable shopping experience on various digital channels, or when combining online and offline channels?
Take note of these five metrics to get to know the quality of your business' omnichannel strategy better and improve some of the most frequent failings.
Metrics for analyzing the quality of your company's omnichannel strategy
Conversion: Average Order Value (AOV)
The Average Order Value (AOV) is a very important metric for evaluating the evolution of your business and verifying if the strategies applied to attract customers and create loyalty have been effective.
The Average Order Value is a metric used in ecommerce and the sale of products to measure the average amount spent by a customer, per order. By dividing the total value of all sales by the total number of orders, you'll obtain the average shopping-basket value.
Omnichannel strategies aim to increase product visibility and make it easier for customers to find and buy these. This translates into more upselling (inviting users to discover other similar products from a better range or at a higher price) and cross-selling opportunities (allowing the customer to discover accessories and accompaniments related to their purchase).
A good omnichannel strategy should give greater visibility and accessibility to a brand, allowing more and more users to discover it and feel comfortable buying from their range (as they have various channels and methods at their fingertips).
An Average Order Value that increases over time is a clear indicator that business is increasing. However, if the average basket value decreases, this means that something is failing to hit the mark in various channels or in your product-content suggestions and catalog searches.
Making use of a PIM system (Product Information Management) is the foundation of an omnichannel strategy that needs to standardize product content across several channels. A PIM system is a centralized database for all your departments and sales platforms, ensuring that customers are always shown correct and up-to-date catalog information and allowing you to apply more effective product suggestions.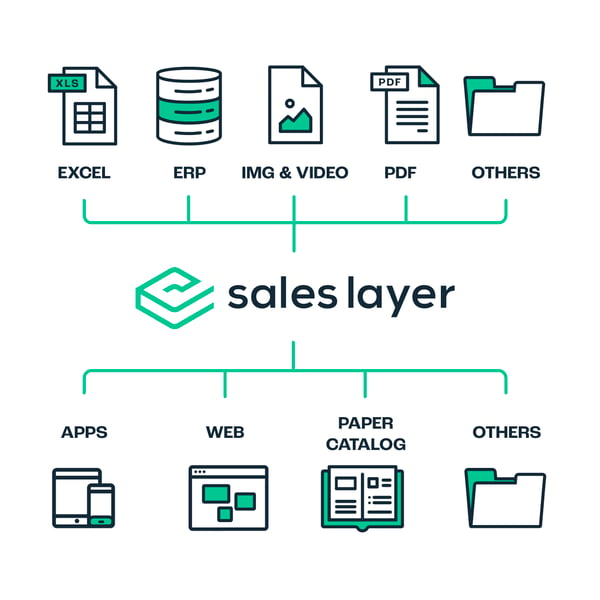 Yield: Buy Online, Pickup in Store (BOPIS)
Without a doubt, one of the most popular methods in the last year has been the integration of offline and online channels.
Many buyers have turned to digital shopping, although not all of these have opted for home deliveries (particularly if this involves increased additional costs).
Collection in stores or at an agreed pick-up point (other stores, lockers or car parks) has become an increasingly popular and frequently requested shopping method for users who order their products online.
This method implies an additional cost for the business, as it will need to dedicate staff to preparing requested products and delivering these to the pick-up point. What's more, it's vital that stock data and product pages are up to date, in order to ensure that there are no discrepancies between what the website says and what you actually have in store (something that can also be very easily managed with a PIM system).
As a result, if you offer this option, it's important to measure the percentage of BOPIS purchases in your total sales, the trade-off between revenue made in this way and the associated expenses, and your buyers' general satisfaction with regard to this service.
Growth: Customer Acquisition Cost (CAC)
Customer Acquisition Cost (CAC) is how much it costs you to attract each new customer.
As the aim of this metric is to reduce the Customer Acquisition Cost, it's vital that you compare the effort and resources inherent to each sales channel. In an omnichannel strategy, it's easy to opt for an ambitious approach that aims to position products on all possible channels, without stopping to evaluate whether or not these will actually be profitable.
For example, it's possible that selling on Amazon will mean much more time spent managing and optimizing, with higher online advertising costs and marketplace fees than the profits ultimately obtained.
When it comes to an omnichannel strategy, the first thing you need to do is measure which channels seem most promising for your brand or catalog, and continue to assess this over time in order to compare which channels offer you a lower Customer Acquisition Cost.
Retention: Customer Lifecycle Value (CLV)
The Customer Lifecycle Value (CLV) is a metric for sales and ecommerce which analyzes how much a buyer will spend in your shop or brand over the course of their entire relationship with you.
This means that if the lifecycle for a particular type of customer is expected to last for two years, the Customer Lifecycle Value will indicate how much they will spend in your store during that period.
Although it's an approximate calculation, it's a very significant clue for differentiating customer profiles and understanding to which of these you should direct more attention and resources. For example, a customer type that only makes a couple of minimal purchases every year is less valuable than one that makes recurring purchases every month.
For a brand selling tires and accessories for vehicles, a professional customer will have a greater CLV than a user who only buys a certain maintenance product once a year.
Regardless of whether or not some of your customers will be less significant for sales, it's important to create brand loyalty through an attractive omnichannel strategy, which will often lead to a higher Customer Lifecycle Value. What's more, and closely related to the above metrics: it will be less costly to keep customers and obtain greater profits from their spending.
Popularity: Net Promoter Score (NPS)
The Net Promoter Score (NPS) is a KPI often used by Customer Success departments, as it analyzes the probability of a customer recommending a brand or store to another person.
Having a high NPS is the aim of any company and customer-service team, as it means that the buyer is satisfied with both the product and the shopping experience and service received.
Ensuring this excellent customer experience is a very delicate operation within an omnichannel plan, with various platforms and data that must be synchronized in order to ensure that the consumer enjoys the same experience on all channels.
Once again, a PIM system can support omnichannel strategies by making it easier to offer homogenous product information on different channels.
Abandonment: Churn Rate
As we've already noted, not all channels within an omnichannel strategy will be successful.
To test which channels offer less profitability for your business, the churn rate is a metric which indicates the number of customers 'breaking up' with your store or brand.
Churn rates refer to buyers who don't return to your store or who unsubscribe from your subscription service (an online variation which has begun to gain popularity in ecommerce).
The easiest way to monitor this KPI is by comparing your customers or subscribers at the start and end of a given period of time, every month. Of course, the aim is to see this number grow.
→ Nothing is ever lost: Tips for recovering abandoned shopping baskets
However, if you do observe a certain churn rate, this is not necessarily a reason to panic. It's normal for some customers to abandon brands or models: what's important is that new customers keep coming in greater numbers and that you identify the reasons for this lack of satisfaction.
Within an omnichannel model, customers often become tired of incoherent navigation between various channels, with frictions between different stages of browsing and purchasing (particularly if this approach combines online and offline channels). They may also grow tired of receiving too many marketing messages.
Imagine this customer journey, for example: the customer looks for a product on a retailer's online store. A notice indicates that the product is not available to buy online and that they will need to phone the brand directly. The call is answered by a switchboard which takes note of the order and redirects the purchase request to the customer's closest center. Then, this center verifies the stock available with the manufacturer and calls the customer back to confirm their order and let them know how to pay and how their order will be delivered.
If this was tiring to read, just imagine experiencing it for yourself.
Customers forced to go through a convoluted shopping experience or one with incorrect information which is poorly synchronized between websites, switchboards and local stores, etc., will not return to make a second purchase and, as a result, your churn rate will rise.