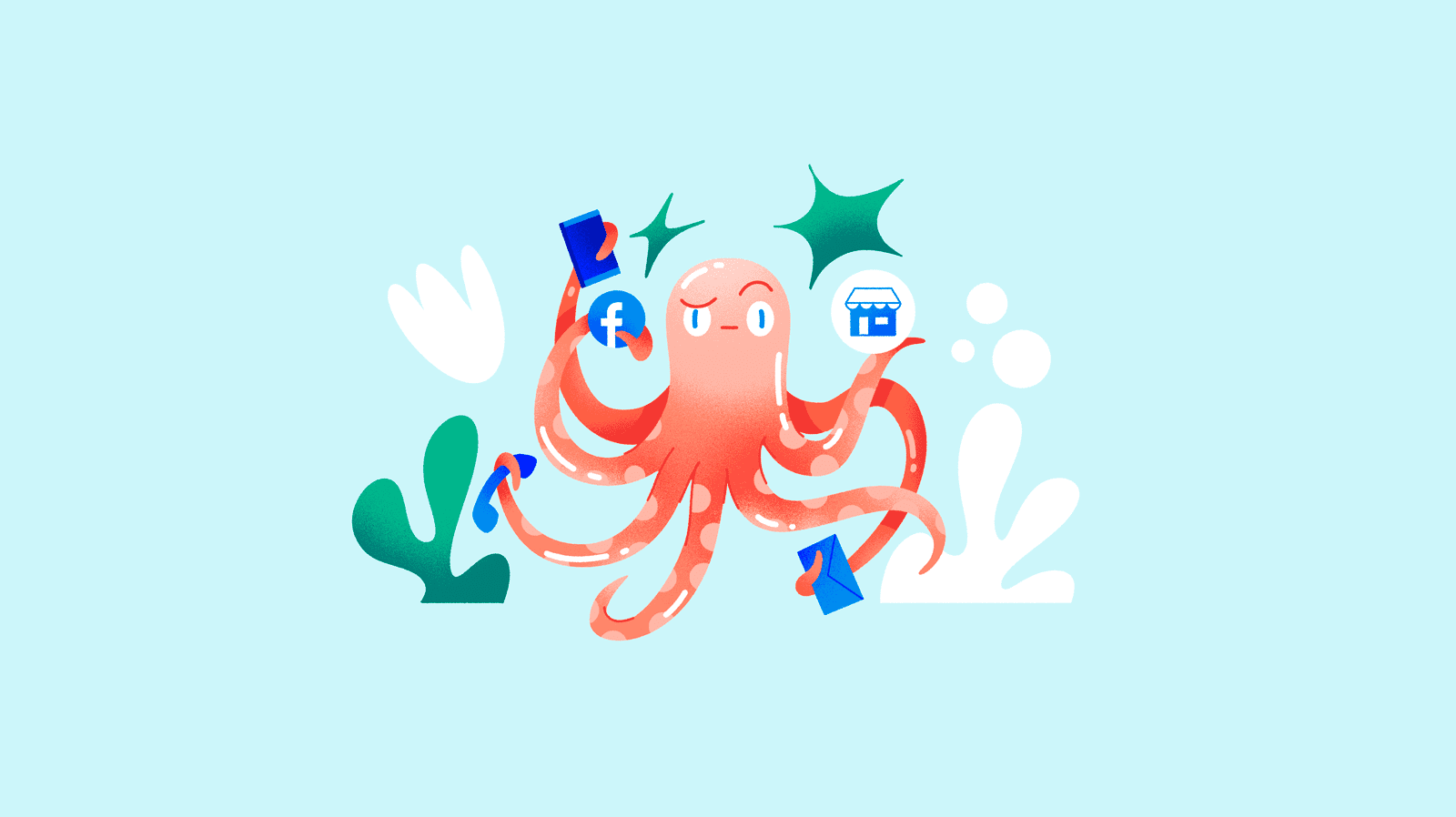 Integrating multiple channels into a sales strategy is an indispensable action for brands and retailers today. Websites, online marketplaces, physical shops, apps, printed catalogues, social networks, emails, telephone... Does being present in all channels mean being multichannel? Is being omnichannel something different?
Let's clarify why these are different approaches for a business, and what resources are needed for each of them.
Difference between omnichannel and multichannel ecommerce
At the outset, we can clarify that multichannel and omnichannel are not the same, although they share similar traits and both strategies are based on the fact that commerce takes place in several channels at the same time.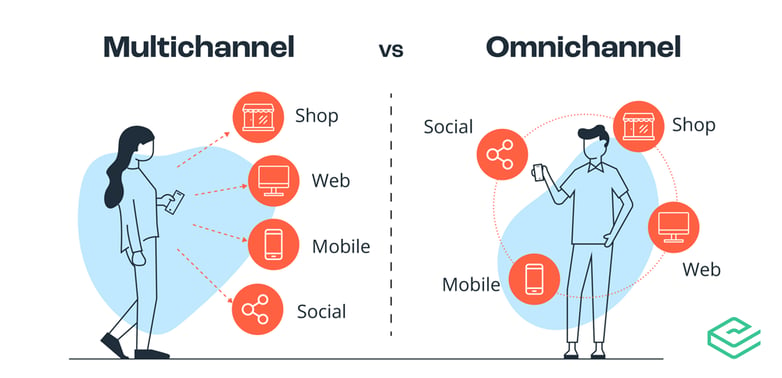 What is a multichannel strategy in business?
A multichannel strategy is often defined as a plan where the product takes centre stage.
Through a multichannel approach, a brand or retailer develops its sales presence in multiple channels, and its main concern is to get the products and information right in all of them. But each channel acts individually and independently of the others.
In a multichannel strategy, consumers have different preferences when buying products. Some may use branded online shops more, while others rely more on shopping on marketplaces such as Amazon or Facebook.
The aim is for all channels to have complete and homogenous product content to serve customers in only that channel. However, there is no integration between channels, and the actions of a customer or marketing team in one channel are not shared with the others.
For example, in a multichannel commerce, if a customer leaves a shopping basket half-finished in an online shop, they will receive a reminder on their next visit to that site, or in their email if they left that information behind.
What is an omnichannel approach in retail?


An omnichannel strategy also means that a brand or retailer is present in several channels at the same time, as in the multichannel format. However, the difference of omnichannel in ecommerce is that it aims for full integration between all channels.
This is why it is often said that, as opposed to multichannel, the focus of omnichannel is the customer, not the product.
By making the entire strategy revolve around the needs of the shopper, it is necessary to pay attention to their journey through all channels and to be able to provide them with answers or material of interest to them on any platform.
The goal of omnichannel commerce is to create a seamless customer experience from one channel to another, and to leverage the knowledge gathered in one channel into any other channel that the same shopper may visit.
While multichannel means making the product present in as many channels as possible, omnichannel means analysing the customer's shopping journey, finding out where they prefer to find and buy the product, and enabling them to do so easily by moving seamlessly from one channel to another with consistent content.
Returning to the example of the multichannel customer, in an omnichannel commerce, if that customer leaves an abandoned cart in an online shop, actions will happen in other channels: an ad about that product on Facebook, a banner on Google, a personalised SMS...
What you need to create omnichannel ecommerce
Analyse your average customer's buying journey: It is important to understand their needs and ways of shopping and searching for answers, in order to create strategies in the right places.
Select the best channels: It's not as vital to be everywhere as it is to be on the platforms where your customers spend most of the time. This way you can focus on the channels that matter and deliver a solid strategy on all of them.
Apply the right strategies: Apart from identifying the channels, you also need to develop the marketing and engagement actions that best fit the habits and psychology of your target customer.
Build bridges between all channels: This is fundamental in omnichannel, as the key is to offer a 'seamless' strategy from one channel to another, where it is easy to find uniform information and attention, wherever the customer is.
Continue to analyse demands, needs and trends: Because customers change, the business will also have to do so by identifying which actions are working and whether some are no longer effective. Conducting surveys and obtaining customer opinions, monitoring activity on the web, search engines and social networks are basic actions to continue serving the customer above and beyond the product.
Even so, what is going to have more weight when it comes to implementing a successful omnichannel commerce will be two elements:
Your level of resources: Implementing an omnichannel strategy requires a lot of time, attention and maintenance. This means a lot of teams, a lot of people and a lot of knowledge to perform the right analysis and actions.
The tools to manage them: Keeping track of all channels and standardising different teams needs automated and centralised management.
Among the infrastructure needed for omnichannel, IT teams need to be in place, synchronisation between customer service, sales and marketing teams, and a commerce architecture supported by a PIM (Product Information Management) system, to create a uniform, centralised and automated product content network across many channels and departments at the same time.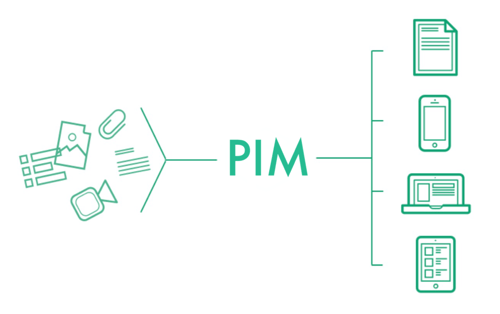 Advantages of centralisation in an omnichannel strategy
Coordinating teams and sharing synchronised information.
Accessing data from any location and device.
Expanding the sales strategy with more channels, more agilely.
Homogenising and personalising product content across multiple channels.
Creating versions in different languages faster.
Improving customer experience and increasing customer satisfaction with complete and quality content.
Avoiding incorrect stock data and incorrect shipments.
Is omnichannel or multichannel ecommerce better?
According to our explanation above, omnichannel certainly seems much better.
However, an omnichannel strategy requires a lot of effort and resources, and implementing it is only useful for brands and retailers with large catalogues and audiences, and even more so if they work in many countries at the same time.
Among the advantages of an omnichannel strategy in ecommerce is to offer a superior customer experience, which is the key to digital commerce today (and in the future).
In addition, according to Google, the majority of today's shoppers visit more than one channel when making purchases, and omnichannel customers have a higher average lifetime value than a multi-channel or single channel strategy.
And there are many more benefits of going omnichannel (or moving from multichannel):
More customization in customer treatment and marketing actions.
Increased online traffic and sales
Positive impact on conversions
Increased customer satisfaction and loyalty
Better product data across all channels
More comprehensive and accurate customer information
If you go omnichannel in your business, you will see a positive impact on customer experience, shopper retention and conversions across all channels.
In a digital landscape where consumers are combining more and more channels, it is imperative to reduce the friction between them. And to ensure they get the right shopping experience, you need your teams' work and the synchronisation between your channels to be seamless and homogenous too.
Find out for free why a PIM system is the most popular technology among brands and retailers, and how it has become the easiest and fastest way to create omnichannel commerce in any industry.