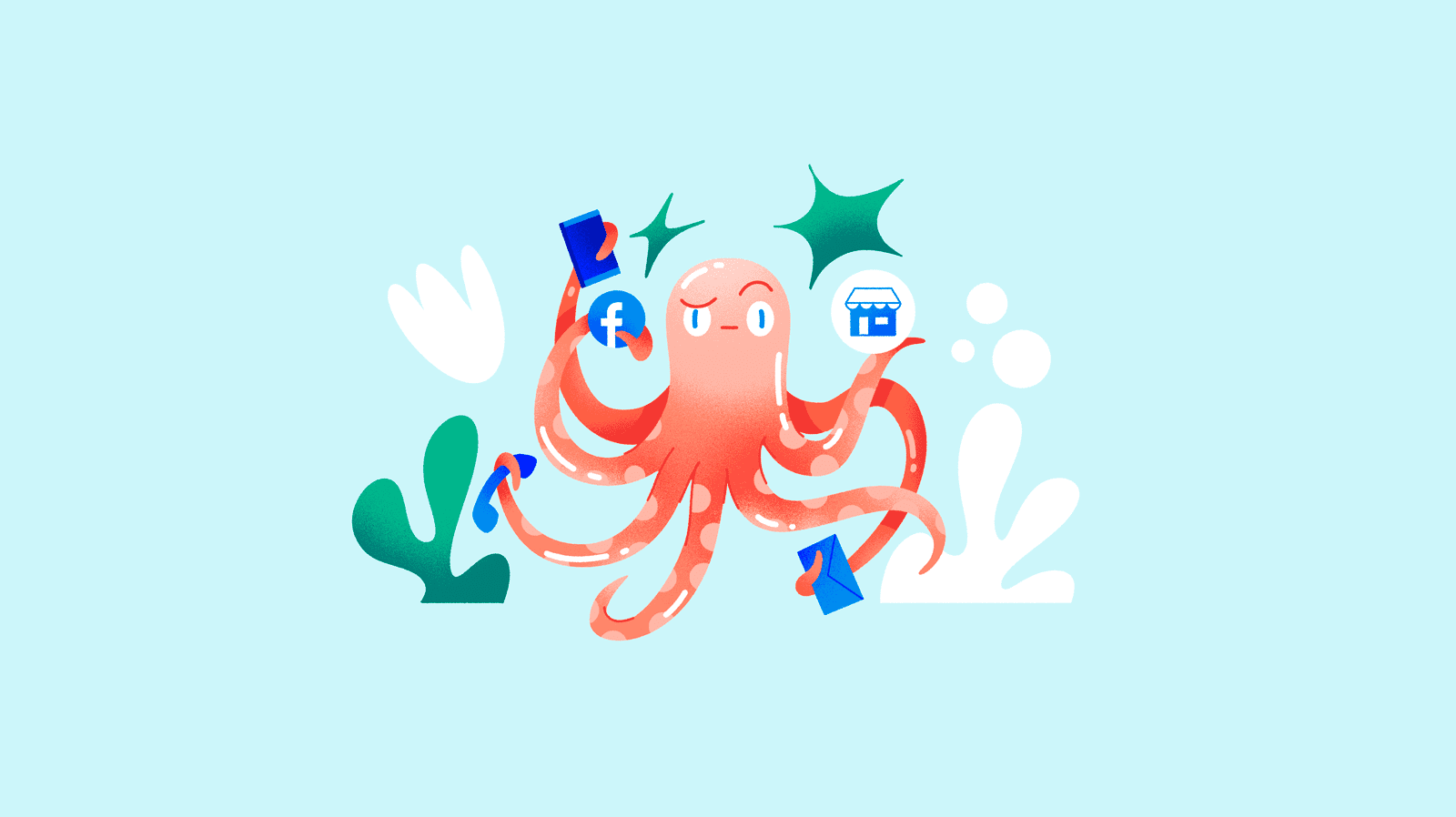 Integrating multiple channels across your sales strategy is vital for success on the digital shelf.
Omnichannel vs multichannel ecommerce strategies can both be effective in different respects, but both require unique approaches, resources, and techniques that bring different results for ecommerce platforms.
What is multichannel ecommerce?
In a multichannel strategy, an ecommerce brand develops its sales presence across multiple channels. The primary focus is to have homogenous product content across all channels that serve customers in only those channels. However, there is no integration between channels, and the actions of a customer or marketing team in one channel are not shared with the others.
Product Information Management (PIM) can create and manage your product catalogs and distribute them across Amazon, Google Shopping, Shopify and more. This saves time and resources for your team and improves your positioning on the digital shelf.
What is omnichannel ecommerce?
The focus in omnichannel ecommerce is the customer, rather than the product. A brand is present across multiple channels that are fully integrated with one another. This enables you to create a seamless customer experience between one channel and another, and leverage knowledge gained from one channel to improve the conversion rate on other channels the same shopper visits.
Before distributing across multiple channels, it's vital to ensure the data in your product catalogs is accurate and optimized. Improve the quality of your product data with a PIM system to set your catalogs up for success and improve the overall experience of your customers.
Difference between omnichannel and multichannel ecommerce
The key to success on the digital shelf in the modern era is superior customer experience. Omnichannel customers have a higher average lifetime value compared to single or multichannel customers, resulting in a higher likelihood of repeat purchases.
However, omnichannel ecommerce requires a significant amount more effort and resources, meaning implementation is only useful for brands with large catalogs and audiences on an international level.
Omnichannel strategies can also provide actionable results that multichannel cannot:
Increased customization in consumer treatment and marketing actions
Increased sales conversions
Positive customer satisfaction and loyalty
Higher consistency in product data across all channels
More comprehensive and accurate customer information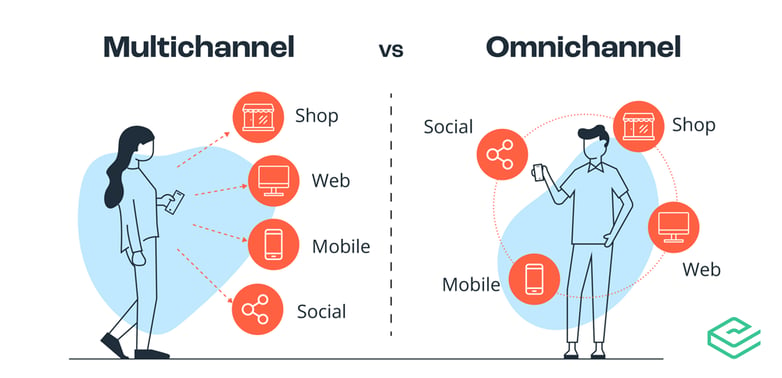 How centralizing product data is key to creating an omnichannel strategy
In order to create a successful omnichannel strategy, you must first centralize your product data. PIM platforms act as a single source of truth for your product information, and ensure your product catalogs are error-free and consistent across all distribution channels.
There are simple steps to creating an omnichannel strategy:
Analyze your average customer's buying journey
Select the best channels for your products
Develop marketing and engagement actions that fit your target audience
Seamlessly synchronize your channels - a PIM can distribute all your product data instantly across all marketplaces and sales channels.
Analyze the demands, needs and trends of your niche and consumers
In order for omnichannel to succeed, there needs to be robust infrastructure between customer service, sales, marketing, and IT. A PIM system creates a uniform, centralized and automated product content network that updates in real time for all departments, ensuring a clearer workflow and ease of use for the team.
Using a PIM to centralize your product data in your omnichannel strategy has a number of significant benefits, including but not limited to:
Sharing synchronized information across teams
Accessing consistent data from any location
Expanding your sales strategy across more channels
Homogenising product data across multiple channels
Creating versions in different languages faster.
Improving customer experience and increasing customer satisfaction with complete and quality content.
Avoiding incorrect stock data and incorrect shipments.
Optimize your omnichannel with Sales Layer
In the modern digital landscape, consumers view more and more channels before making a purchase decision. To ensure a positive shopping experience, prioritize the customer and synchronize your data to ensure a seamless experience.
Omnichannel ecommerce strategies can produce positive results for customer experience, shopper retention, and sales conversions across all channels. Manage your strategy with a PIM to improve the overall product experience.
Sales Layer is a global-leading PIM that enables you to create an omnichannel sales strategy with ease. Get started with a 30-day all-access free trial.