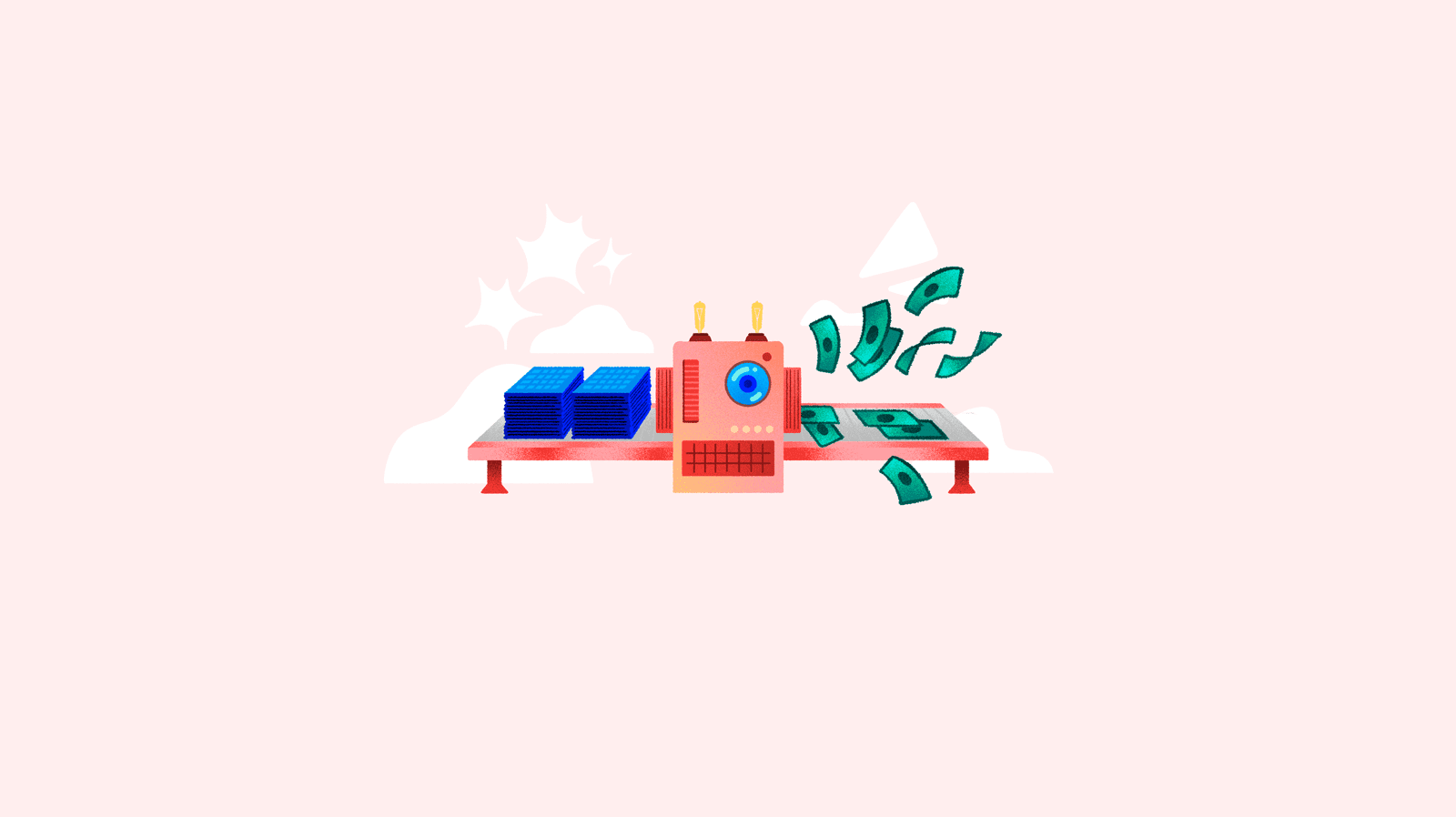 With an already-saturated ecommerce market continuing to grow, the challenge intensifies for retailers and manufacturers to have their products stand out from the pack. Commanding a strong presence on the digital shelf is crucial to drive sales, improve brand awareness and drive a quality shopping experience.
Product information sheets provide the solution to this problem. A 'product information sheet' or 'product data sheet' is a document comprising all the technical information of a product, such as components, applications, and use cases. Traditionally these were mainly used in printed product catalogs and materials, but now also offer a useful tool for ecommerce businesses as a blueprint for creating the perfect product listing.
2 out of 3 users leave online stores without buying due to lack of product information.
Why are ecommerce product data sheets important?
Centralizing and optimizing your data in a product information sheet is important for a few reasons. Firstly, as a retailer or D2C business, your print and digital listings will provide a clearer and more accurate overview of your products. This in turn creates a stronger incentive for customers to purchase your products, provides a higher level of customer satisfaction and reduces the number of returns your business will have to process.
For manufacturers the accuracy and quality of content that a product data sheet delivers is reflected not only in your own catalogs, but also in the product listings of your buyers and how they market your products to their own customers. The improved customer satisfaction that they experience through your enhanced products can strengthen your relationship with them, and can also improve awareness of your brand.
Whether your business is a manufacturer, retailer, supplier or brand, the time-saving benefit that product information sheets provide is invaluable. Centralizing your content in this way streamlines your processes across your product and marketing teams, also improving transparency and product knowledge of your employees.
By creating a quality product data sheet, the information can be taken as gospel by your marketing team and uploaded to your selling platforms to enrich your product listings. The process can even be automated through PIM, which allows you to convert and centralize 1000s of product data sheets in 1 product hub. From here, you can further analyze your content for a Quality Score, identifying any missing fields or data errors to resolve. You can then synchronize your optimized product catalogs to marketplaces and channels around the globe, sharing your products with your platforms in real time with just a few clicks.
But before we get to this, it's important to set your products up for success. Here's how to create a product information sheet you can rely on.
What should a product information sheet template include?
While it depends on the type of product, industry and the selling platform, providing a data sheet template with the below information can greatly improve your conversion rate and product positioning.
Product Name: Clear, descriptive and complete.
General description: Engaging, unique and search-optimized..
Technical description: Characteristics, required information, regulatory details.
Bullet list: Precise, sum up characteristics and usage details
Images of the product: high resolution, different angles
SKU: Reference number.
Price: Include different currencies and specified VAT.
Variations: color, size, etc
Number of units: Individual sale or in sets.
Stock: Availability online and/or at physical stores
Delivery times and shipping costs.
Delivery options: Postal delivery, collection at store or associated distribution point.
Returns information
Link to contact or help section.
Product warranty.

User

reviews

:

star rating.
As mentioned, different industries will have different requirements or prioritized features for their product pages. Below is an example of the most important ecommerce product data in different industries:
Furniture: Weight, dimensions and assembly instructions.
Cosmetics: Videos and tutorials.
Food: Ingredients, allergens.
Construction: Chemical composition, metadata for retailers.
Technology: Technical specifications, energy.
Medicine: Composition, use and contraindications.
Fashion: Size, materials, 360º images.
Jewelry: Details, 360º images.
Design keys for an ecommerce product information sheet
When designing and implementing a product technical data sheet on an ecommerce platform, there are certain design elements that are essential for standing out from the pack. Below are a few examples of how to design a product information sheet with conversions and user experience in mind.

Clarity: The design must take into account how users interact with screens, with elements that are easy to identify in all devices (computer, mobile, tablet... ).
Backgrounds: The most effective in e-commerce are white or neutral colors.
Key colors: Apply your brand color palette, but always in a uniform way that pleases the eye, using more striking tones for key areas.
Hierarchy: Remember that the most important contents for your sales conversion must be placed up in the design of a product page: name, highlighted image, price, buy button, delivery times and shipping costs.
Image gallery: The aesthetics must be harmonious in all product pages. One trend is to merge the product images with the background of the page, so that it seems that the products is floating on it.
Interactive elements: Creativity has no limits thanks to technological advances. Animations, original comparisons, demos and design tools can make it easier for the user to better understand the product.
Secondary buttons: Like adding the product to a wishlist or sharing it privately or on social networks.
Simple reviews: It's better that user reviews can be seen at a glance, with a basic rating of 1 to 5 stars and a few lines, rather than long texts that add visual noise to the page layout.
How to incorporate SEO in your product technical data sheets
By ensuring that the data within your product sheets is accurate, updated and comprehensive, you are optimizing the product page for search engines. The importance of SEO in product listings can't be understated as it helps to improve your position on the digital shelf, appearing in more users' searches and boosting engagement alongside visibility.

While the needs of search engines are important, a good rule to remember is that what's good for the user will be good for your SEO. A product information sheet with complete, enriched data will meet the requirements of customers, distributors and suppliers. One way to achieve this is to centralize and optimize your product catalogs with Sales Layer. Our PIM not only identifies gaps in your product data but provides SEO suggestions for elements to include and improve.
Tips to increase conversions with your product sheets
In addition to updating, completing and optimizing your data with a product information sheet you can be proud of, there are a few additional methods to consider for boosting your ecommerce sales.
Provide clear and simple payment and shipping information
These details may seem minor to ecommerce businesses, but can be crucial to customers and can encourage them to drop-off from the purchasing journey no matter when they're provided. Ensuring full transparency to begin with can go a long way to developing trust and nurture a better shopping experience for your customer.
Your product sheet should include information regarding shipping, return policy, accepted payment methods and the price (in multiple currencies if relevant).
Include social media share buttons
The power of social media can't be understated, and allowing your customers to instantly share your products on their social media channels can be key to boosting engagement with your content, increasing brand awareness and driving more sales.
Use quality images
Pixelated images and poor quality product pictures can create a negative shopping experience for your customers. If your pictures aren't of a high quality, the reliability of your products will also stand to question.
Product pictures should be of a high resolution, offering customers the ability to zoom in on the product. By showing the product from different angles and perspectives, you can preemptively answer questions that your customers may have. Adding product videos to your ecommerce data sheets can further boost the user experience
Offer cross-selling opportunities
While it may be self-explanatory, providing relevant supplementary products to customers who have recently purchased a product or are browsing one can offer a huge boost to your sales.
How PIM can help your ecommerce business
With product information management software, any edits or updates you make to your product data sheets can be synchronized across all of your catalogs and channels in real time. This allows you to enrich your product data in no time at all, and easily implement SEO changes without the need to manually update each listing. This way your sales channels will always be up to date with the correct data and provide a better customer experience.
Get started today with our free 30-day trial and discover how Sales Layer's PIM for retailers and manufacturers can transform your product data sheets, save you time and costs, and boost your traffic and sales.