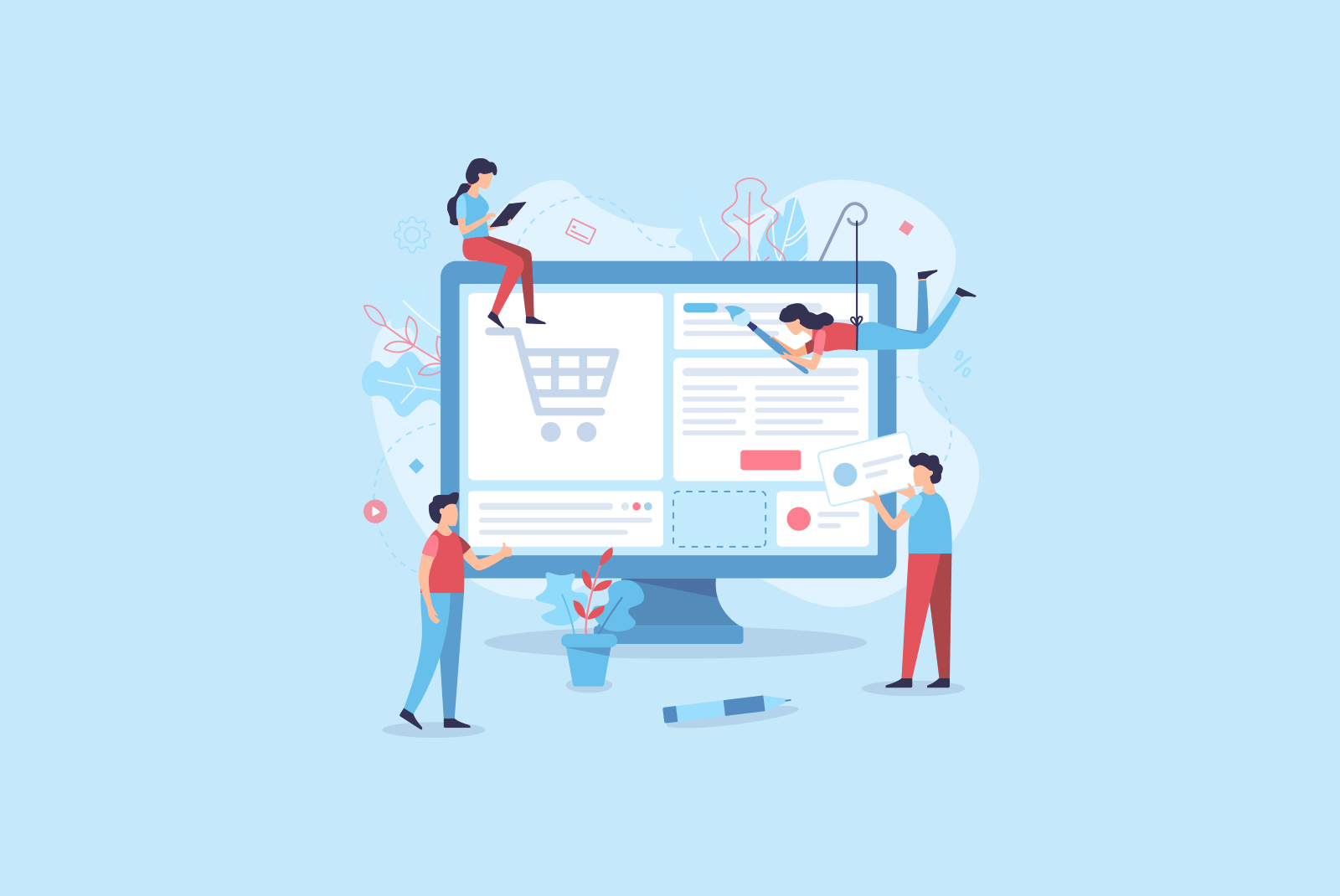 Appearances can be more important than products in e-commerce: the way a catalogue is shared in each sales and distribution channel has an influence on customers first impression, the presence in online search engines like Google and the compliance with the minimum quality standards required in marketplaces such as Amazon or Rakuten.
"2 out of 3 users leave online stores without buying due to lack of product information."
Designing the perfect product datasheet for e-commerce is the main goal of a company or brand dedicated to the sale or distribution of products in digital channels.
But, wait a second, before discovering how to achieve a top product information sheet, it's clue to understand what is it. When we talk about "Product Datasheet" or "Product information sheet", we're referring to a document that gathers all the technical information of a product, such as components, applications, benefits.
→ Read more: How IKEA doubled its sales with better product information
However, there are so many examples out there that it can be confusing to distinguish at first glance which is the ideal product information sheet and if a catalog design is the most suitable to get the best results.
In this article we will analyze all the components that make a product page in e-commerce your best brand representative and the best strategy for improving traffic and conversion rates in an online store, website or marketplace.
Index
A perfect product datasheet: essential for positioning
While developing product content for e-commerce, we can talk about two main topics: essential content and improved content. The latter is not the same as enriched content. In fact, all your product content must be constantly enriched, both in terms of technical and marketing information and SEO optimization.
Essential content is all the fundamental data that should never be missing from a product information sheet, as it contains the minimum references a user needs to identify a product. The product title, description or image are some of the basic product data you are probably thinking about.
"Complete product data sheets improve positioning: you must combine essential and complementary content."
On the other hand, improved content is extra data and complementary material that is not 100% essential, but improves the user's perception of a product. Although essential content is your first thing to accomplish, never give up anything: the more complete your product files, the better your positioning will be, especially if you also pay attention to being original and unique.
When analyzing what the essential and improved content should be for a specific type of product, it is ideal to undertake a benchmark analysis study to design the perfect product information sheet in your industry. Analyze websites and online stores of similar vendors and competitors, in order to find out what they all have in common... and if they are forgetting something valuable that your product information sheets could have. Use SEO trends tracking tools and organize focus groups with people that represent your target customers to have the perspective of user experience.
Technical data is not enough: you also have to compete from product description writing, including original texts that are not penalized by Google and that make your products stand out from thousands of similar catalogs.
We could summarize that the perfect formula for any product information sheet cannot miss any of these keys:
Information + Clarity + Original Touch + Personalization
→ Read more: 12 ways to reduce shopping cart abandonment.
1. Essential content in a product data sheet for e-commerce
Here's your first set of essential data that should appear on any e-commerce product page that aspires to perfection:
Product Name: Clear, descriptive and complete.
Outstanding image of the product.
SKU: Reference number.
Price: If possible, in different currencies and specified VAT.
Product options: Variations on the same model by color, size...
Number of units: Individual sale or in sets.
Stock: Availability online and/or at physical stores.
General description: Brief and original.
Technical description: Characteristics provided by the supplier, composition or official required information.
List of bullets: Precise, with characteristics and/or functions.
Image gallery: Complete, at high resolution, with product photos from different angles, demonstration photos, details...
Delivery times and shipping costs.
Delivery options: Postal delivery, collection at store or associated distribution point.
Link to returns information.
Link to contact or help section.
Product warranty.
User reviews: Texts or symbols (star rating).
Let's look in more detail at the categories of essential product content in e-commerce that the marketing department must manage and enrich.
Visual and design content
Product images with good resolution and quality.
Zoom option.
Images that show the product in context (dimensions, angles... ).
Images that present details of the product (thumbnails gallery).
Text content
Precise and descriptive title.
Price.
Features bullet list.
Original product description writing, including product name and brand.
Guide to product sizes.
Technical specifications (power, resolution, speed, weight... ).
Recommendations for use, care, washing, cooking...
Recommended ages (if necessary).
Components, ingredients, origins, warnings and contraindications.
User reviews and ratings (with date, rating and texts).
SEO
Primordial to your sales conversion, keywords should appear in your product descriptions, used naturally, without fear of long constructions (composed of more than 3 words) that can attract traffic by more specific searches than other general and competitive ones. Keywords can even become the star of your tabs and differentiate them from your competition's work.
2. Complementary content in a product information sheet for e-commerce
Visual and design content
360º images or mini video demonstration or tutorials.
Quick view function.
PDF's indexed in images with complementary information.
Text content
Product description writing that appeals to sensations or its benefits.
Product categories and subcategories.
Product variations (colour, size, power... ).
Packaging material.
Type of sales units (individual, in packages of X units... ).
Opinions from experts, partners or influencers.
Assembly instructions (in downloadable PDF or attached file).
Product guarantee.
Comparisons with other products of the same range.
Suggestions of similar products or accessories.
Add to wishlist option.
Some design keys for a perfect product datasheet in e-commerce
Clarity: The design must take into account how users interact with screens, with elements that are easy to identify in all devices (computer, mobile, tablet... ).
Backgrounds: The most effective in e-commerce are white or neutral colors.
Key colors: Apply your brand color palette, but always in a uniform way that pleases the eye, using more striking tones for key areas.
Hierarchy: Remember that the most important contents for your sales conversion must be placed up in the design of a product page: name, highlighted image, price, buy button, delivery times and shipping costs.
Image gallery: The aesthetics must be harmonious in all product pages. One trend is to merge the product images with the background of the page, so that it seems that the products is floating on it.
Interactive elements: Creativity has no limits thanks to technological advances. Animations, original comparisons, demos and design tools can make it easier for the user to better understand the product.
Secondary buttons: Like adding the product to a wishlist or sharing it privately or on social networks.
Simple reviews: It's better that user reviews can be seen at a glance, with a basic rating of 1 to 5 stars and a few lines, rather than long texts that add visual noise to the page layout.
→ Read more: The best e-commerce web design tips
The product information sheet for e-commerce curated by industry
"Product information must be consistent across all channels: edit, enrich and synchronize it in real time with a Product Information Manager."
A product data sheet may vary greatly depending on the type of product. Each e-commerce industry requires different variants on the basic model of essential and improved information. Selling a lightbulb is not the same thing as selling a pair of sneakers.
Therefore, apart from fulfilling the fundamental requirements for any e-commerce business, you must pay attention to the specific contents of your niche. For example, videos are not yet a primary element in product pages, but in certain e-commerce industries like beauty products they are an essential piece to convince shoppers.
These are some of the essential contents in product data sheets from different industries:
Furniture: Weight, dimensions and assembly instructions.
Cosmetics: Videos and tutorials.
Food: Ingredients, allergens.
Construction: Chemical composition, metadata for retailers.
Technology: Technical specifications, energy.
Medicine: Composition, use and contraindications.
Fashion: Size, materials, 360º images.
Jewelry: Details pics and 360º images.
→ Read more: 7 keys for creating catalogs that sell
SEO in product data sheets for e-commerce
Completing product data sheets implies that the data is normalized, that it meets the requirements of distributors, suppliers and potential customers, and above all that it has a well-measured SEO. A product page with complete data will not be of much use if it is not well positioned in search results, both in search engines like Google and marketplaces.
"A PIM system adds SEO suggestions and keeps sales channels always up to date."
To improve the SEO of product pages, it is necessary to investigate the families of keywords related to your products and which ones are less known but useful, instead of betting on a few typical, general and highly competitive keywords in your niche. In addition, this will allow you to compete with more affordable keywords and filter quality traffic.
In order to enrich the product information in a product page, study the following SEO topics:
The most common keywords: Normally linked to the gender and age of the buyer, such as 'women socks', 'men socks' or 'baby socks'.
The best results: Search variations on the same product, like 'cotton socks', 'sport socks', 'striped socks'...
The most specific keywords: All product pages must very descriptive in terms of the variety of materials of the product, the type of sizes and measurements (according to the system of each region or country), the generic name of the models, the ornaments and complements, the type of care and washing, and other important characteristics for some users (e.g. 'handmade', 'ecological', 'vegan', 'sustainable'... ).
The less common keywords: Useful for customers because they cover specific searches linked to trends. For example, if you sell kids socks, it may be attractive to include words related to the most popular patterns, like 'Disney socks', 'Frozen socks', 'dinosaur socks'...
→ Read more: 7 techniques to improve the SEO in your online shop
Tips to increase conversion with your prouct information sheet
Some important touchpoints that you should take into account to boost your e-commerce sales are:
Easy payment and clear shipping information: this information needs to be visible not only in your e-commerce site, as well in your product datasheet. Economic factors are the main ones that brake users to go ahead with their shopping. Also enabling multiple payment methods, short delivery and return policies, and offering options in several currencies, are important elements that give security to users.
Not unleash the power of social networks it's a heavy error! As we have mentioned before, enabling secondary buttons for sharing our products in our social media channels, apart from being one of the most used techniques in the industry, is key to generate brand awareness, apart from boosting engagement with our content.
All is not about making complete and curated product information sheets. Remember that we are not bots, users will be the ones that read your product descriptions, so please don't forget mixing informational, educational and emotional content. This is the only way of connecting with them, and a way of standing out of our competitors. For sure, this will help you in positioning your brand in their top of mind!
Final thoughts
Rewriting and improving an online catalog does not end after the launch of a product or collection. Arrangements, changes, additions and discoveries of new keywords cause that product information need to be adjusted in many channels at the same time.
A Product Information Management (PIM) software system ensures that those product information updates are synchronized at the same time across all channels and thousands of product pages. This is a win-win situation: SEO suggestions can be quickly incorporated into the e-commerce database, and the sales channels will always be up to date with the correct data and the most appropriate search terms.
If you need more information about what your perfect product data sheet should look like according to your product category, please contact us, as we have success stories of different verticals.
Try our free 30-day demo to discover how easy it is to automate the editing, enrichment and distribution of product data sheets in e-commerce, saving time and costs, and boosting your traffic and sales conversion rates.