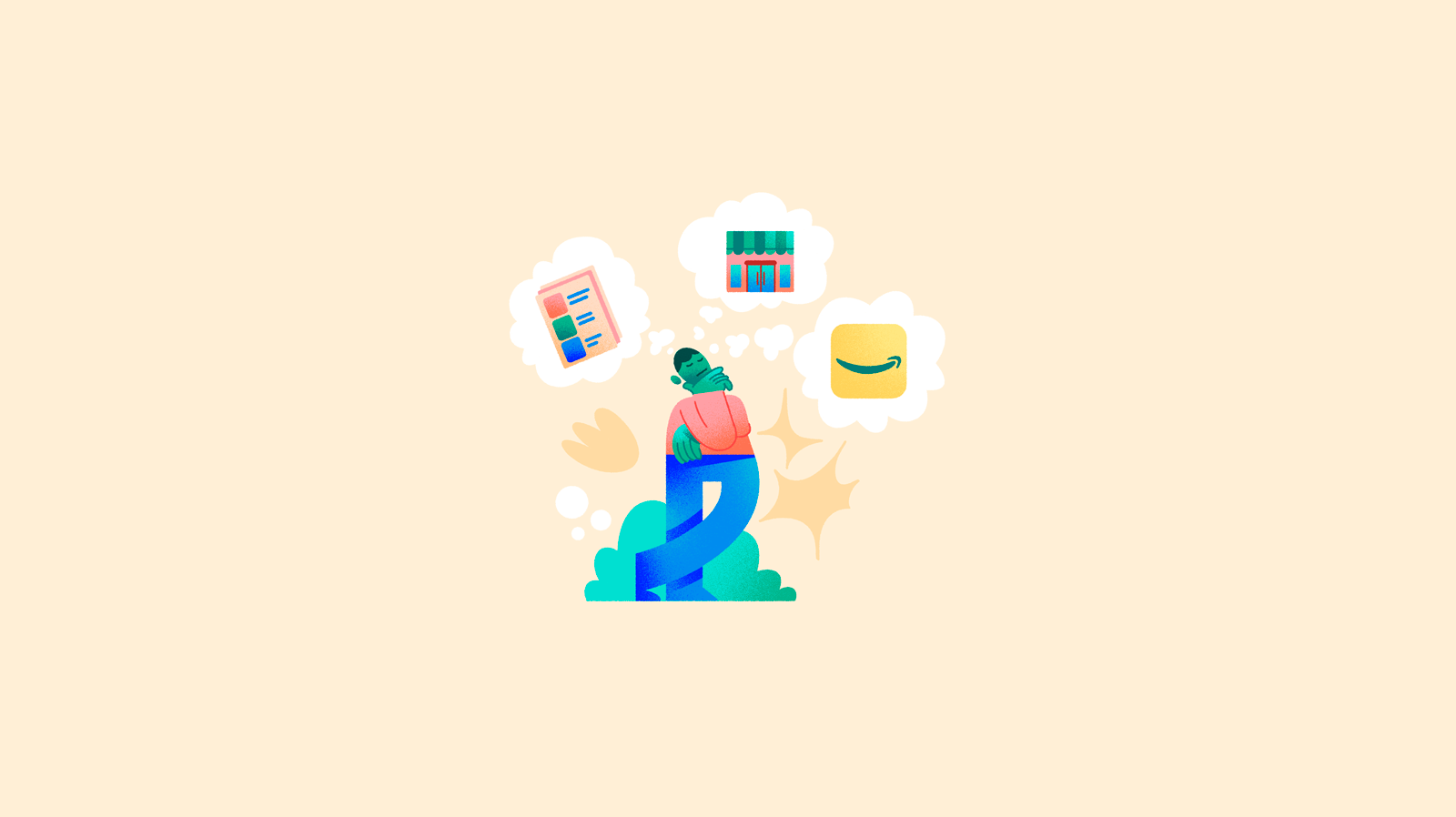 Table of Contents
The 6 business models for online shops
Types of ecommerce business models for brands and retail
Channels to open any type of online store
If you are considering expanding your sales strategy to ecommerce, you may have also wondered if there is only one way (or one way that is better than the other) to take the first step.
And as a matter of fact, you can rely on several digital business models. It just depends on your business profile, the resources available in your company and the sales and online positioning goals.
Whether you are a manufacturer or a retailer, these are the types of online shops that you can set up.
The 6 business models for online shops
B2B: Business to Business
In this model, one business sells a product or service to another business. For example, a tile manufacturer that only distributes its products to construction companies, architects or retailers of construction equipment.
B2C: Business to Consumer
The other major business model involves direct sales from a business to the end customer, whether products or services.
However, within this business model there are different variants: the brand may only sell its products through retail, but have no sales channels of its own (such as Coca-Cola), or it may follow a D2C (Direct to Consumer) model, so that the manufacturer sells to both retailers and end customers (e.g. Nike).
B2A: Business to Administration
In this particular case, the sale of the product or service is made to public or governmental organisations from private entities.
C2C: Consumer to Consumer
This business model does not involve companies, but only users who sell self-made or second-hand products to each other, for example via platforms such as Etsy or eBay.
C2B: Consumer to Business
The C2C model can also be professionalised when end-users sell something to businesses, usually freelance services.
C2A: Consumer to Administration
As in the case of businesses, individuals can also provide some kind of service to public administrations.
Types of digital business models for brands and retail
D2C
As we have already mentioned, direct-to-consumer sales mean that the brand delivers its products directly to the end user, without going through intermediaries.
Some manufacturers have chosen this business model from the outset, managing the website and retail app themselves, as well as the entire logistics network for production, storage, distribution and order deliveries. Other brands have tried to adopt this business model after a history of selling through retailers.
It is an expensive model to sustain, as the entire logistical and advertising burden falls on the shoulders of the manufacturer.
Dropshipping
Dropshipping involves a seller selling products that he orders from a distributor each time an order arrives.
In traditional retail, the retailer buys products from the wholesaler or supplier and stocks them in-house. With dropshipping, the retailer does not have its own warehouse or a fixed stock, but has to order from a distributor for each order. This distributor is also responsible for shipping to the end customer.
Private label
Similarly, another sales model is to buy private label products from a manufacturer and resell them under an own brand. In this case, the business model is based on third-party inventory, but a brand identity that aims to connect with customers and build customer loyalty has been developed.
Subscription
This is one of the most popular digital business models at the moment. Its aim is to build customer loyalty, so that they order regularly from a brand or retailer. Subscription boxes have become a useful service for many users who need refills of certain types of products on a regular basis, or who want to be surprised every month with a selection of new products in a category they are interested in, from cosmetics to food or books.
Rental
In a world increasingly concerned with sustainable consumption, ecommerce initiatives based on a lending model rather than a sales model are starting to emerge.
In online rentals, customers can choose to use products for a certain period of time before returning them, from furniture and cars to clothing.
Channels to open any type of online shop
Website
This is the ecommerce model par excellence. Both D2C manufacturers and retailers often create a website to host their online shop.
What you need before launching a website to sell products is a PIM (Product Information Management) system to centralise the entire product catalogue and be able to send the information to an ecommerce website or CRM platform, such as Shopify, Magento or PrestaShop, where you can design and host your online shop and all the services related to it, such as payment methods and messaging service.
In addition, you can create an app that adapts your ecommerce website for consultation and purchase on mobile phones and tablets.
Retailer
Whether you are a manufacturer who does not want to sell your products directly to the public or you are a retailer who sells products from various brands, another type of digital business model is online retailers.
These sites bring together a large catalogue of product categories and brands, and can be general or specialised in niches such as DIY, food, baby products, toys, cosmetics, etc...
The job in this case is to provide the retailer with all the useful information to publish the products, either directly or through platforms such as Google Manufacturer. It is important that this product information is updated and authentic in order to stand out from the competition.
Marketplaces
Finally, the third major online business model is digital marketplaces. As with retail websites, marketplaces bring many sellers and brands together, and manufacturers can directly upload their products for sale on Amazon, AliExpress or Google Shopping.
In this case, the brand has control over the presence of its products in the marketplace, through its own profile, but the management is usually in the hands of the marketplace.
In every type of online shop, there is one thing in common : having a PIM system that centralises all product information and sends it homogeneously and accurately to all channels.
At Sales Layer we have experience in all business models and verticals, and we have specific connectors for ecommerce shops, marketplaces and platforms for manufacturers. Try it for free and lose your fear of expanding your digital sales strategy.