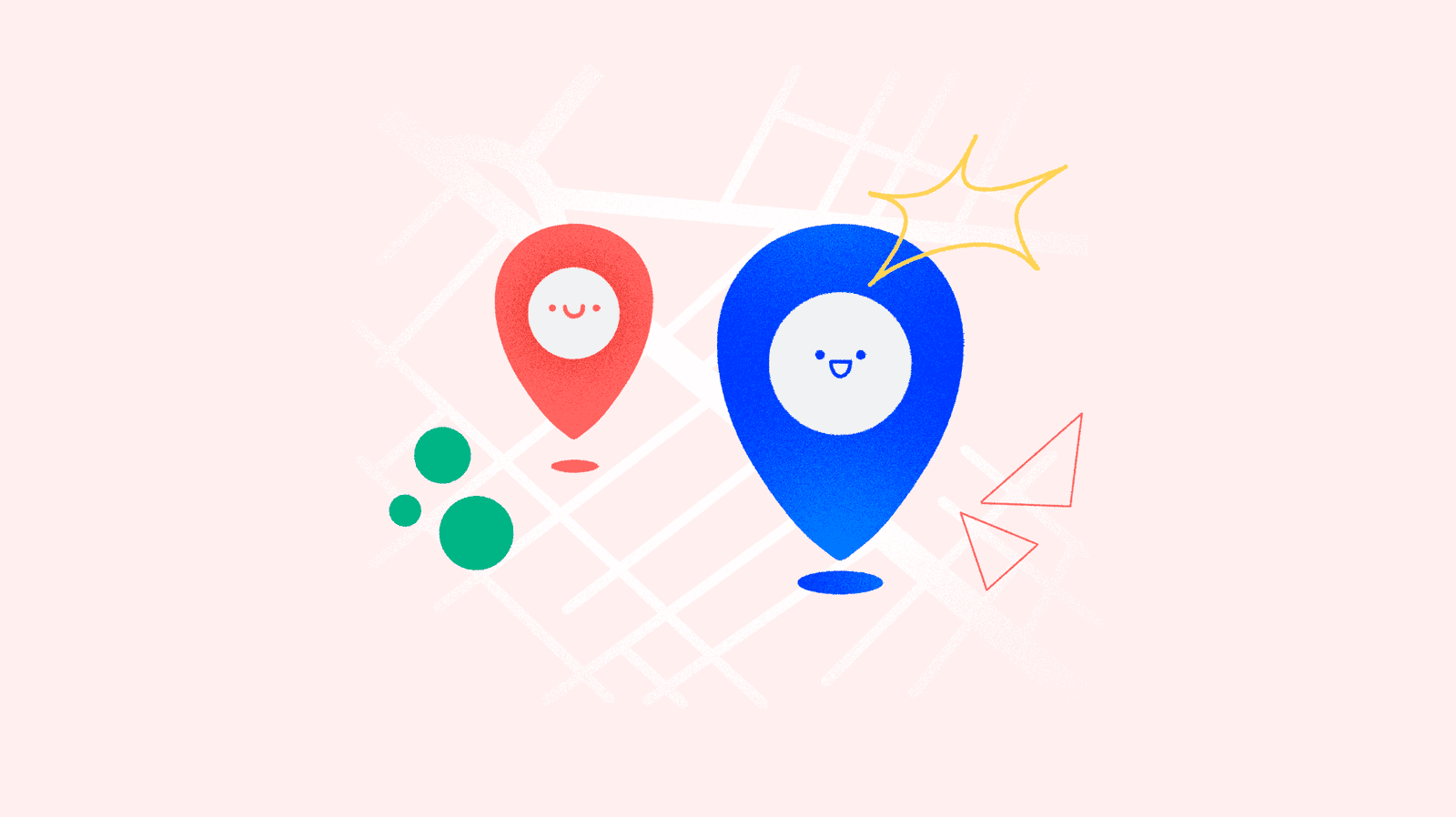 In these times of online shopping and physical shops that close, open and reopen according to the official rules of each country, region or city, there is a lot of talk about software solutions for online channels.
Is this the end of physical retail outlets, as retailers fear?
Not at all: the key to the future lies in the integration of offline and online channels. And, therefore, in software capable of coordinating data and management across all types of channels, including your shops.
If you are a retailer with one or more physical shops, or a manufacturer who until now collaborated in the management of official points of sale, we tell you which is the system where you could centralise all this information and keep track of both digital and physical sales channels.
PIM: the technology for the omnichannel future (and present)
Manufacturers and retailers who have a product presence spread across multiple channels and locations around the world know how complicated it can be to manage it seamlessly.
When looking for software to ease this task, the first step is often taken when there is a major digital project ahead. For example, opening a brand or seller account on Amazon's marketplace or launching an online shop.
However, the right system for all these tasks, which is a PIM (Product Information Management), also assists manufacturers and retailers in many, many more facets of their catalogue work.
And one of the forgotten ones is often the point of sale.
If you have one or more of your own shops, or a network of partner shops, PIM is also the perfect platform to store information from offline channels, synchronise all the data from those locations and allow anyone in the team to review it.
Imagine having all your catalogue information and the locations where your products are sold in one place, collected and updated in real time. No multiple spreadsheets to dig through and open to check details, no multiple software for different tasks.
In addition, this point-of-sale data management function from a PIM is very important for shops nowadays. Due to the continuous changes of restrictive measures in cities, communities and countries, the opening hours and opening days of physical shops and shopping centres change often. This creates confusion for customers, but also for the managers of those shops.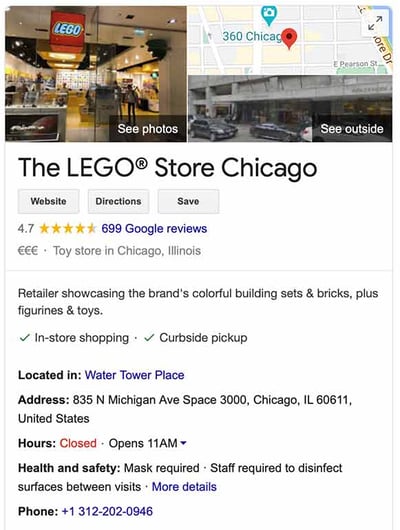 If you have your shop data integrated and centralised in a PIM, you can update them in real time so that it appears correctly in the most useful enquiry channels, such as Google Maps or your website, if you include a shop directory. And that improves your customers' experience, which is the whole point of a PIM.
How to manage points of sale from a PIM system
Let's take the example of the Sales Layer PIM, which has a "Points of Sale" function to store and manage information about physical points of sale, and link them to specific information.
For example, it is also possible to link points of sale with sales materials, and create a table of information about the brand or a range of products, so that they can be accessed from the Point of Sale.
For retailers and sellers with their own shops, this function is obviously useful, as they can bring the data from their shops together on a single platform.
But it is also an important functionality for manufacturers who have direct control over shops that sell or display their product catalogues, such as subsidiaries or official points of sale. Through a PIM they can track very interesting data to evaluate the positioning of products and their performance in the geographic network.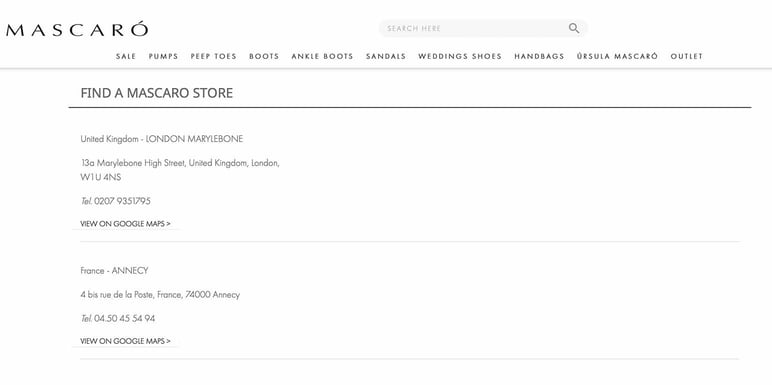 Some Sales Layer customers manage the information of up to 20,000 sales points of sale from the PIM. Importing this data and any new shop you want to add is very quick and easy, since it doesn't require any manual tasks.
What point of sale information can you manage in a PIM system?
In Sales Layer PIM, the Point of Sale functionality includes a basic form that you can modify to your liking, adding the information fields you need and removing those that you are not going to use.
You can also associate your own labels to them, if you need to classify them according to some internal code.
These are some of the POS data that you could centralise in the PIM:
ID or location reference
Contact (email, phone numbers)
Postal address
City
Country
Coordinates (to facilitate geolocation through apps such as Google Maps)
Opening hours
Point of sale location: open, closed, opening soon, temporarily closed.
Type of shop: by type of product (clothing, shoes), whether it is an outlet, shopping centre or independent shop.
Payment methods accepted at the point of sale (contactless, PayPal, Apple Pay, types of bank cards...)
The days on which the goods are dispatched.
As you can see, the possibilities are endless, and you can even add a SEO field associated with points of sale.
Having the information of your points of sale centralised in a single platform improves both internal management and the experience of buyers, who will always see updated data on each shop.
But, in addition, this function improves the traceability of product performance, as it is possible to draw conclusions about sales in each type of shop, and also according to the city or area where it is located.
If you have physical points of sale and think that digital integration doesn't affect you, PIM technology is also designed for brands and retailers who need to manage shop data and, incidentally, centralise all product catalogues.
It's a double benefit that meets the needs of an increasingly omnichannel retail landscape, where coordinating offline and online channels will be the key to stand out successfully and deliver a superior customer experience.
Ask us for a free trial right now, or if you prefer, one of our specialists can show you how it works in a guided demo.