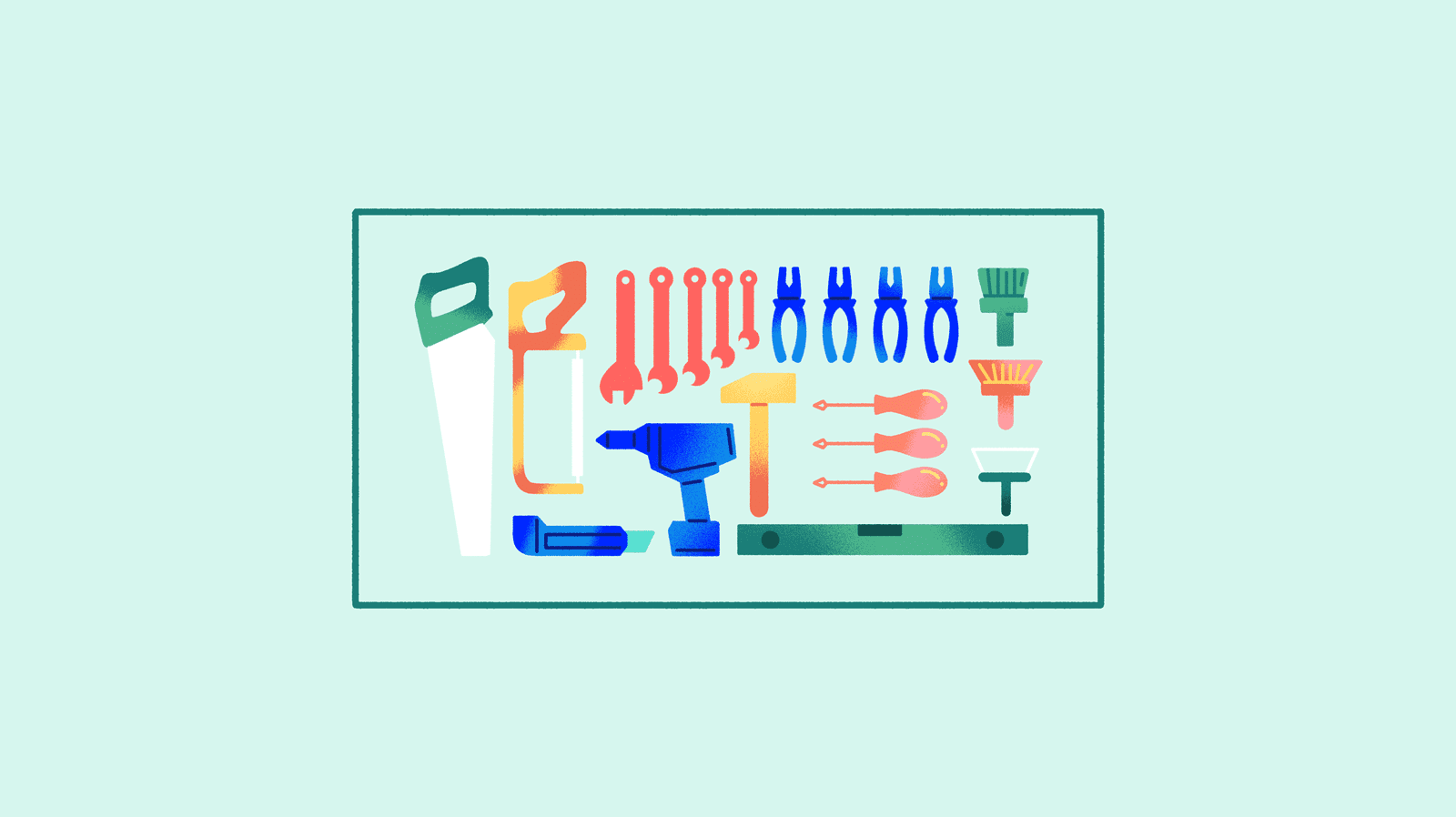 When to use WordPress for ecommerce
During the great boom of brand blogs and websites, there was no faster and easier response than creating a WordPress account.
Nowadays, is this still a valid, efficient way to sell online?
Of course: you can easily integrate a product catalog on WordPress and open your online shop with said Content Management System (CMS). While it wasn't originally intended to be used as an ecommerce platform, the WordPress ecosystem has grown.
Faced with new demands, WordPress has adapted the software it offers and has a more sophisticated option for companies. In fact, some of its users include Disney, Sony, Bloomberg, and Adobe.
What's more, thanks to the great community of WordPress users around the globe, it is easy to find a WordPress product catalog plugin that can help you to link your products with your website.
Today, we're going to show you how to do just that and tell you what the best plugins are.
How to create a product catalog in WordPress
The fastest way to make your WordPress website an online shop is through WooCommerce, the free ecommerce platform that works with WordPress accounts.
Configuring a WooCommerce account and starting to upload products and organize them into categories is very simple and will hardly take you any time (unless you have a very big catalog). That's why WordPress is recommendable for companies that are just beginning online sales for the first time, or for those who need to streamline their catalog launch.
→ Is WooCommerce the best option? Compare it with PrestaShop, Shopify, and Magento.
Once you have your WordPress account linked up to WooCommerce, you'll be able to create a product catalog and access typical ecommerce functions:
Templates for online stores with customizable designs.
Integration of payment gateways like PayPal, Stripe, and major credit cards.
Order shipping options and fee calculation.
Analytics and SEO.
And, if your business goes through other sales channels, there is also a WordPress plugin for product catalogs without a shopping cart; that is to say, without the users being able to make a purchase online —they can only browse your catalog and see your products online.
As WooCommerce adds the buy buttons by default, you'll need a plugin like this one to be able to remove the shopping cart option. This will let you get your product catalog online for just browsing.
PIM: The fastest way to link your product catalog to WordPress
You have a website on WordPress, a plugin installed to load all your catalog information, and several other files and systems that store the product data.
If all this still seems a bit chaotic to you, there is another solution.
A Product Information Management (PIM) system brings all your product content together in one place—even if you have hundreds of thousands of items. The PIM will let you enrich, edit, review, and link your information to whatever channels you want.
To WordPress as well? Yes! What's more, the Sales Layer PIM includes a plugin for WordPress and WooCommerce that will let you prepare your catalog information and export it for upload to WordPress in just a few steps. All this while ensuring that your updated data gets uploaded without errors —and without you having to go through everything to review it by hand.
→ Would you like to learn more? Discover the Sales Layer plugin for WordPress
A WordPress plugin for product catalogs that is linked to a PIM allows you to update the products that you show on your online shop, as well as the product information (prices, stock, varieties, etc.) in real time and more easily than ever:
Connection between your WordPress site and other apps.
Access to data in the cloud from anywhere and any device.
Integration with plugins for creating catalogs, like Easy Catalog for Adobe InDesign.
Reports to analyze the quality of your product contents.
Plugins for a product catalog in WordPress
Ultimate Product Catalog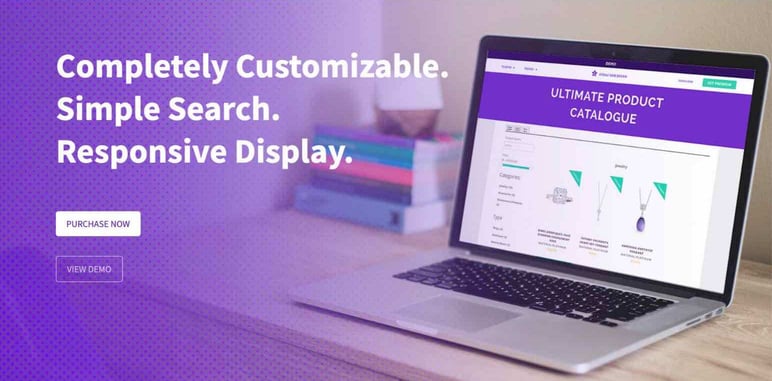 Ultimate Product Catalog by Etoile offers a very attractive product catalog plugin for WordPress that is easy to both implement and use. Depending on the fee, the plugin can be applied to a single website or several in the event that you work with different brands or catalogs online.
Amongst its added advantages and features are the learning materials on how to use the plugin, a very intuitive control panel, custom field attributes, and quick searches to be able to find your products with ease.
Arena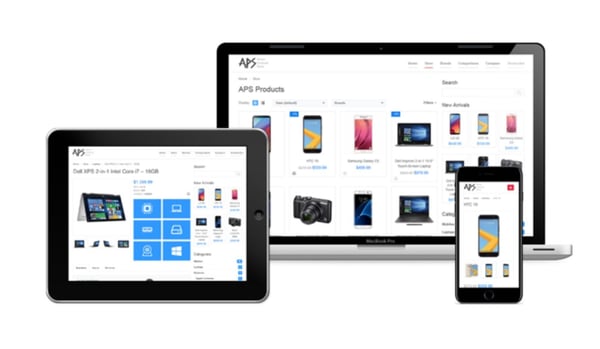 Arena is a WordPress plugin that allows you to design product catalogs with visually attractive features such as animations in buyers' reviews, the ability to compare products in your catalog, and internal refined searches.
Additionally, it allows different attributes and groups to be created to organize your products—although if you have a lot of products or they have a lot of technical data and variables, we recommend that you take a look at the next solution.
Elex Catalog Mode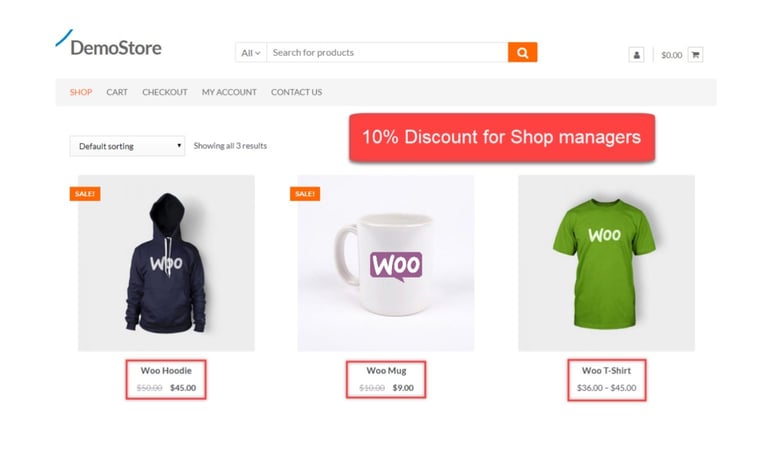 The Elex Catalog Mode plugin transforms the WordPress ecommerce experience by providing the ability to manage permissions and roles in the WordPress account, create special offers and product discounts, customize buttons for information and purchases, and switch between the online shop view and catalog mode with the ability to hide the shopping cart.
Create It Catalog Mode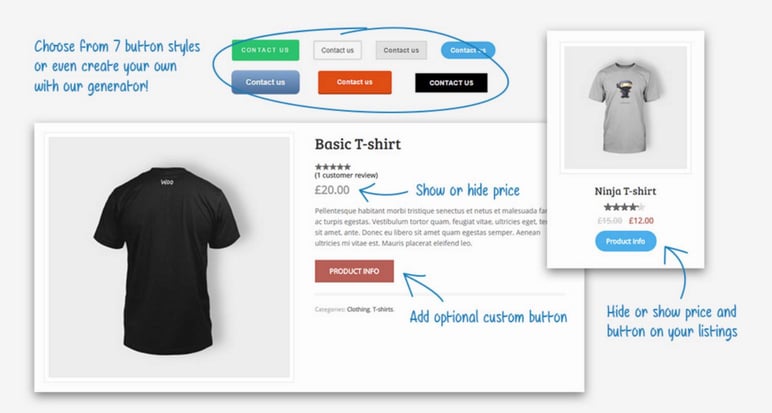 Catalog Mode by Create It is an alternative if you don't want to make a big investment.
For a modest price, you can buy the license to use the plugin and its added features for WooCommerce, like the ability to have a purchase button on all or only some products, custom buttons, and page translations to multiple languages.
Conclusion
If WordPress is your trusted platform for managing your online shop, you can make said management more efficient by using a specialized plugin. While there are dozens of extensions with different functions, it is recommendable to choose a PIM solution that saves you from having to deal with complicated configuration.
And you get the added value of being able to link your product data not only to WordPress but also to any other platform, marketplace, or channel that you deem necessary for your business strategy.
Access the Sales Layer PIM for free for 30 days and see for yourself just how efficient it is to work with WordPress.