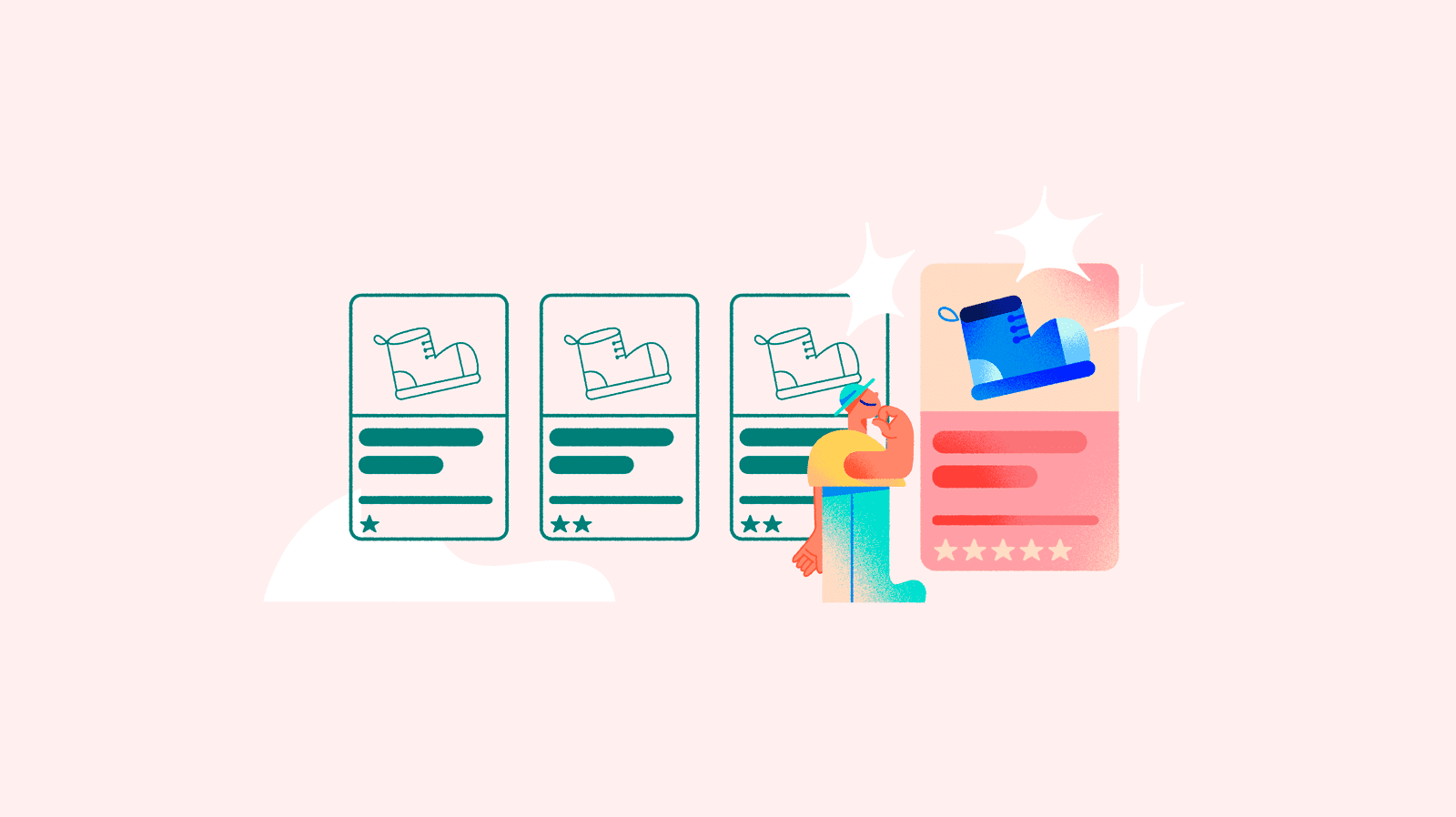 What is a rich snippet for ecommerce?
A rich snippet is one that contains extra information about a particular product. Just as a regular snippet, it appears when searching in Google or other search engines. Rich snippets are added by a code that tells search engines what they can highlight and display in related results.
Rich snippets are one of the juiciest elements for online shops, especially on Google, as they allow products to be highlighted in both general and specific searches while generating greater visibility for an ecommerce catalogue.
Creating rich snippets is a bit like a gold rush: not all ecommerce brands and retailers can make them, and they change with each type of search and over time. But creating enriched product content increases the chances of appearing with rich snippets.
To do this, it is necessary to include structured data in the products on a website or ecommerce. This type of data is used by Google and other search engines to identify pages and content, and associate it with appropriate searches.
Undoubtedly, rich snippets are a very important tool in ecommerce because they favour visual consultation and product comparisons, which are essential for online shoppers. In addition, including enriched content and high quality images provides much more than a rich snippet: it improves your SEO and the experience of your customers, who are looking for complete and easy to compare information.
Just so you understand what a rich snippet is, you will probably come across more than one in every query you make on Google.
For example, if we type in "blue bicycle", the first products that appear highlighted are a rich snippet (of a type that we will see below).
As you can see, appearing in this first position and with an image is gold for any ecommerce. Undoubtedly, any user is going to look at these featured products before any other.
But enriched content is not only visual, it is also applied through text and summarized information next to the URL of a product page. This is very helpful for the shopper to understand what the page contains before opening it, and is a much stronger incentive to click on it.
According to Moz, rich snippets increase CTR (click-through rate) by 677% and attract up to 40% more traffic than links without enriched content.
Because of these two overwhelming facts, and the positive impact it has on your SEO and shopping experience, we recommend that you start creating enriched content in your products in any (or all) of the following ways.
How do I get rich snippets for my products?
Creating rich snippets and fighting to appear in the top search results for your product category is hard work, but it pays off sooner rather than later.
Think of investing in enriched content as a boon for your SEO, your brand image and your customers, as it improves their shopping experience in both online and offline channels. Displaying complete and accurate product information is the fastest way to stand out everywhere.
The first step is to have a PIM (Product Information Management) system to keep all your product content centralised and under control. Its quality analysis functions will allow you to identify what product data is missing and ensure that it is perfect and complete for Google and any other platform you use. You can try a free demo with Sales Layer right here.
To structure your data, you can test your pages using tools provided by Google, or use specialised plugins if you don't have the knowledge or equipment to create the code. ecommerce platforms such as Shopify allow integration with apps designed to create the necessary structure for these schemas.
Types of enriched product content snippets
Product
The fundamental thing in an ecommerce is to associate each product page with its basic information. This allows a search engine like Google to identify that your page is complete and will be able to highlight that data along with the link and preview of your page.
This basic content includes the high quality image, price, brand, colour, dimensions, category or awards that the product may have. Think about what key data a customer needs to compare several products before choosing one, and what the most common questions are.
These are the ones your most basic enriched content should answer immediately.

Pricing
Appearing with a rich snippet that indicates the price of the product is essential to stand out from other competitors and to let the consumer know what range your offer is in.
A price reduction can also be shown as a highlight, so that the snippet shows the price before and after applying a current discount.
Special offers

Besides from price reductions that may be permanent and highlighted to attract shoppers, it is also possible to show up in snippets announcing temporary promotions.
This enriched content is valuable at seasonal sales times, such as Father's or Mother's Day, Valentine's Day or Black Friday, or if you are looking to offer special promotions to get rid of old stock or collections.
Ratings
Apart from price and images, the most interesting and reliable data for online shoppers are reviews from other users.
Rich snippets that display review content stand out more in the results, especially if they include the average rating from 1 to 5 stars.
They can also include the total number of reviews and snippets of a featured opinion, along with a link or tab to read more reviews.
This content is easier to achieve through comparison pages where your products may be included, but if your product pages include reviews it will also be valuable content for Google and users.
Stock
One of the biggest headaches in ecommerce is the bounce rate: why do so many customers close the product page as soon as they open it? Stock can be the cause in many of these cases.
That's why showing whether your products are available or not via rich snippets saves shoppers from opening the link and finding that there is no stock left. In addition, showing availability of a product encourages more visits, as it is associated with an urgency to seize the opportunity before it is sold out.
Video
Highlighting images in enriched multimedia content is already a big step, for your ecommerce and the digital shopper. However, video is becoming more and more important when it comes to comparing products and convincing people to buy.
If you have a YouTube channel or videos on your website that are uploaded from YouTube, they can be used as enriched content to appear in search results. It is very valuable when it comes to videos with tutorials and explanations on how to use a product, as it is content that Google interprets as interesting.
FAQ
Finally, another common function in online searches is to suggest additional questions or queries in the results.
You can try to get your content highlighted by using product FAQ pages, which include simple, short answers and questions.
It is also possible to 'buy' rich snippets by paying for featured ads on Google Shopping. However, for your products to be eligible you must still include enriched content or Google will not consider your pages eligible.