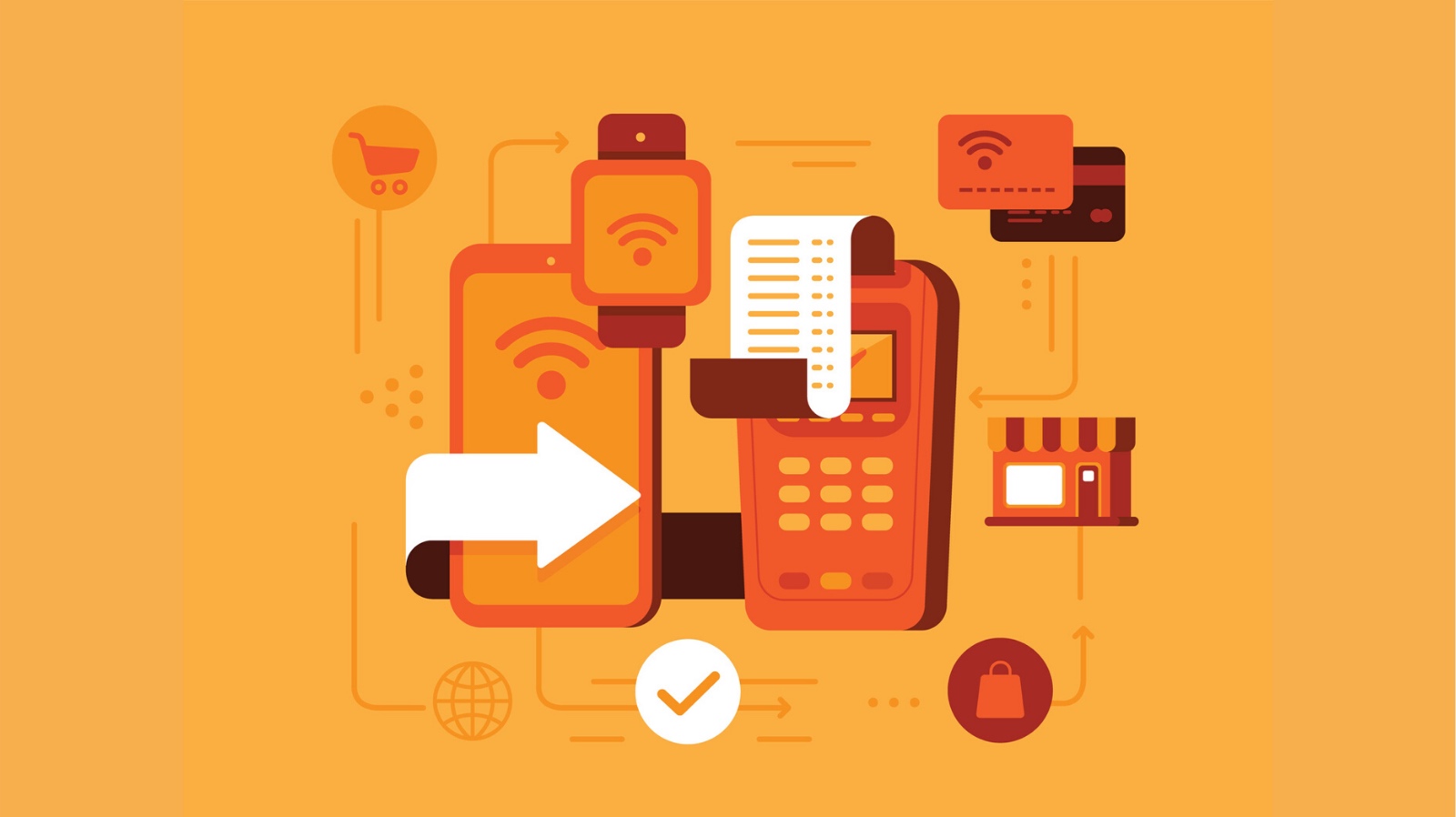 Table of Contents
Is there anything else you'd like?
Until recently, that was still the million dollar question in any store.
The answer, of course, used to be just "No". In that moment, taken by surprise, the shopper won't be able to make more decisions and few will be tempted to grab some extra product displayed at the check-out counter, such as a keyring or a Kit Kat.
Can you imagine if a store assistant went looking for all the accessories that go well with that printer you're about to buy? In ecommerce, showing all those complementary products is easy and automatic: the famous cross-sell.
What is cross-selling?
Cross-selling is a technique that consists of offering a customer products related to their purchase in order to achieve a greater sale.
This tactic has become very popular in ecommerce, since it is much easier to apply visually than in a physical store and has proven to be a great tool for increasing average spending per customer. These are the well-known headings "Related products", "Often bought together", "Customers also bought" or "May also interest you" that Amazon started using.

In order to apply cross-selling correctly, companies need to know how the products in their catalog complement each other and what their customers' purchasing habits are. By collecting search and purchase data, it's possible to deduce which products will work best when suggested on other product pages.
You can apply these recommendations by hand, if you draw your own conclusions and are very clear about which products you want to relate to each other. For example, the Canon accessories of a Canon camera. But there are also recommendation systems that apply algorithms for users to discover new articles.
→ Also of interest: 10 tools for boosting your ecommerce sales
How is cross-sell different from upsell?
This is a common confusion, since in both cases the idea is to encourage the buyer to spend more. But the tactic is very different:
In cross-selling, products that are complementary to the chosen product are suggested. The aim is to sell more products to the user, provided they are logical and useful. For example, a screen saver or headphones for an iPhone.
In upselling it's suggested that the customer buy a better, and therefore more expensive, product. For example, an iPhone 11 Pro instead of an iPhone 11.
→ Also check out: Cross-selling vs. multichannel strategies
Benefits of cross-selling for sales
Amazon states that 35% of its sales are produced through cross-selling. For an online store, cross-selling can bring profits of between 10% and 30%.
This is a tempting boost for any retailer, and cross-selling can bring many other advantages for the operation of your business and improvement of conversion:
It increases AOV (Average Order Value), or average spending per customer
It maintains and increases your revenue without resorting to new customers
It presents the customer with new and unknown products from your catalog
It helps move products out of stagnation
It reveals the purchasing patterns and preferences of different types of customers
It provides information for adjusting your future stock orders
It adds value to the shopping experience by customizing suggestions and anticipating needs that may not have been noticed by the customer, such as accessories and spare parts.
→ You might also try: How to boost your sales by getting loyal customers

How to define a cross-selling strategy
As already mentioned, the first step is to get to know your catalog well in order to understand how the products relate to each other, both in the same category and between different ones.
Once you know your products and have knowledge of your customers' usual buying habits, you will be able to think of ideas for cross-selling and when to apply them.
For example, these suggestions can be included on each product page, or appear in a customized display on the customer's shopping cart page before check-out.
For cross-selling there is no universal manual. Cross-selling strategies have different goals and outcomes, and not all work the same way across all brands, or types of business or customer. You can experiment before deciding which strategy will offer you the best cross-selling results.
→ Related content: The best inventory practices for ecommerce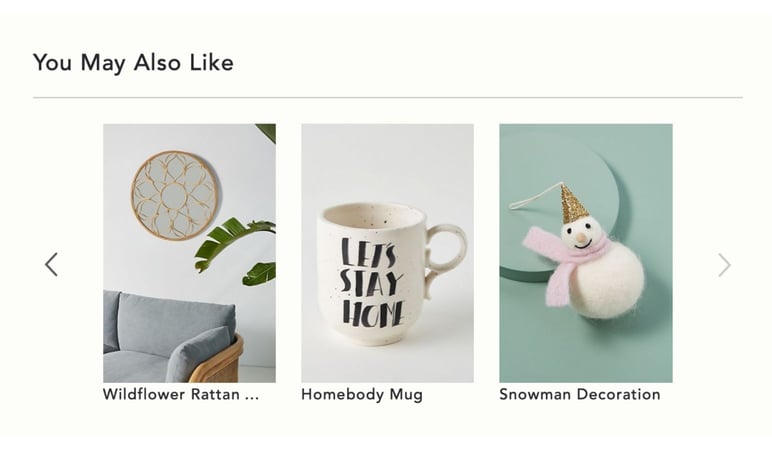 Best practices for cross-selling
Subtlety: We've all been exasperated by a supermarket cashier trying to sell us today's special offers, nowhere near our interests. Cross-selling suggestions must be well-founded and not overwhelm the customer.
Include only products that really add value to the purchase.
Products that are familiar to the customer work best, rather than those that are completely new or far removed from the original product.
Go for instant suggestions (during web browsing or in the shopping cart), and through mailing. For example, you can contact a buyer again days or weeks after a purchase to suggest complementary products or novelties from your catalog, related to their original purchase.
Inform before you sell. Cross-selling doesn't always happen on the spur of the moment. Before being persuaded, some customers need to see additional content about the benefits and usefulness of certain product types (like tutorials on cosmetics or technology).
Get to know your customers well so you know what to offer them. Even if they are loyal buyers of your brand, they won't be interested in everything your catalog contains.
→ Free ebook: 7 mistakes to avoid so your customers won't abandon their purchase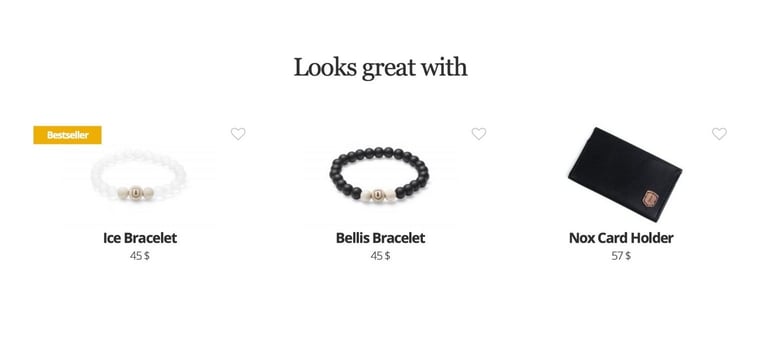 Examples of cross-selling
The most common cross-selling strategies in ecommerce are applied to 4 categories:
Additional Services: Applicable when your business offers a service and not a physical product, or if your products may need extra services (such as a home assembly service if you run a furniture store).
Complementary products: Suggestions of necessary or enriching accessories for the use of a product, best sellers, related novelties, or of products usually purchased by customers with the same profile.
Group of products: Often a discount accompanies the purchase of more than one unit or several items in a pack.
Customized suggestions: Recommendations based on data from visits, queries and previous purchases of the user, either by their browsing history or by data you've obtained directly from them (surveys, newsletters, alerts about categories, wish lists, etc.).
How to apply cross-selling on ecommerce platforms and marketplaces
Cross-sell plugin for WooCommerce
If you use the WooCommerce ecommerce platform for your online store, you're in luck. WooCommerce's cross-sell plugin allows you to start applying this strategy without installing additional extensions or having to configure anything.
However, you need to distinguish between two options in WooCommerce:
Related products: randomly shows products from your catalog to the user.
Cross-selling: true cross-selling. Here you can choose yourself which products to feature as recommended along with the purchase of any particular product.
The cross-sell option for WooCommerce is very easy to activate, and you can do it on the pages of selected products according to your preference, and not on your entire website.
→ You might also try: All you need to know to start selling on WooCommerce using a PIM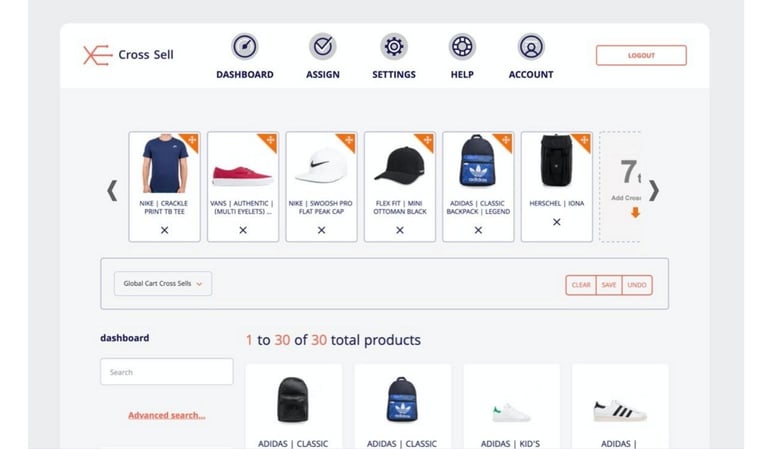 Cross-selling on Shopify
To apply cross-selling on Shopify you will need to install a complementary plugin, such as Cross Sell or Cross Sell Ace, for a monthly fee of between USD3 and USD20.
These plugins allow you to add related product display functions on product sheets, in the shopping cart and as a pop-up window after adding a product to the shopping cart. They also incorporate extra features such as the tracking of clicks and conversions.
Amazon
If Amazon sells so much through cross-selling, why not grab this opportunity?
Because it's not that easy.
If you are a seller on Amazon, your products will only appear in the Related Products or Suggested Products sections if you pay for ads.
These ads may appear on the first page of search results or on the detail pages for a given product. But they won't appear instantly. You'll have to bid using your keywords or products, and depending on the competition in that category and your reputation in the marketplace, yours will have more or less chance of appearing among the recommended items.
→ Also check out: Selling on Amazon? Here are some tricks for you
Conclusion
Remember that cross-selling is just another accompaniment to a business or ecommerce strategy, and not the basis of your customer acquisition nor of your biggest sales revenue.
Above all, keep in mind that recommending the right products is essential for success. Only if your product content is kept well updated and synchronized will you be able to identify, without errors, which products in your catalog relate to each other and match each sales channel.
PIM (Product Information Management) software is the best way to get your catalog in order and start applying your cross-selling strategy. Try it for free in our demo and rediscover all the possibilities of your catalog for you and your customers.