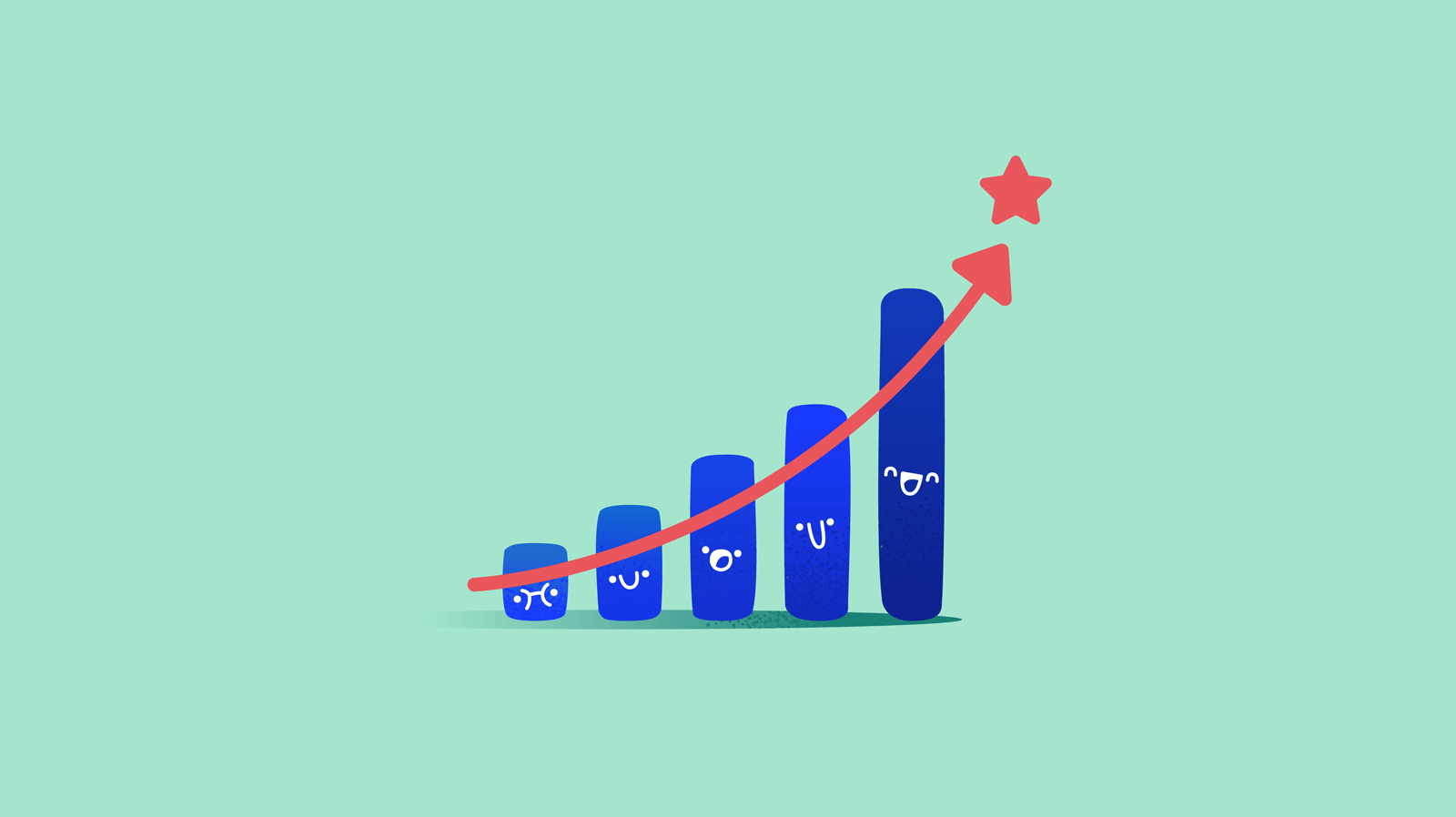 You're looking to book a hotel room. A single room with ensuite will do nicely.
But then you notice a picture of that inner room compared to one with a sea view. It looks much more attractive and there's not much difference in price: OK, you accept the room with a view.
You also order breakfast. Now, how about adding some fresh juice for one dollar more? Why not!
And since you're intending to stay all afternoon in that hotel by the sea, would you be interested in renting a beach chair or a bicycle to make the most of your visit?
Step by step, you've fallen into the nets of upselling. And if applied correctly, upselling is a great technique for improving customer experience and getting more benefits for your business, too.
Here we tell you what it is and how to apply it in ecommerce with all the subtlety and precision you need, to help the user feel they're getting better quality even if they're paying more.
What is upselling?
Upselling consists of presenting your customer with suggestions for a better or higher-category product or service than the one they're about to purchase, and the aim is to improve their shopping experience (and satisfaction) as well as to increase the volume of the sale.
It's great to think of upselling as a further opportunity for the customer, rather than a ploy to make them spend more.
They may not have had time to compare all the alternatives in your catalog, or may not have realized that other versions of the product exist or, if so, which one would be best for them. By providing upselling tips, you can give your shoppers more information as well as a second chance to consider their total purchase before it is finalized.
In addition, selling to a customer who is already preparing to buy something, is virtually assured (you have up to 70% chance of success), and it's much easier to sell to someone who is already persuaded than to a new customer (with a 5-20% chance of success).
→ Also check out: 10 tools for increasing sales in ecommerce

What is cross-selling?
Cross-selling is a sales practice based on suggesting to the customer additional products related to their purchase. In this case, it doesn't involve products or services from the same range, but rather, accessories and complements that in some way match what is being purchased.
Take, for example, all those small accessories needed in order to use a laptop: screen protector, case, optical mouse, external webcam, headphones...
Amazon was the marketplace to first make such a tactic popular, through its 'Related Products' banners. These make it easier for users to consult the catalog, showing them new products they may not be aware of and reminding them of important or useful accessories they may have overlooked.
→ Related content: Cross-selling: what it is, and how to apply it in your business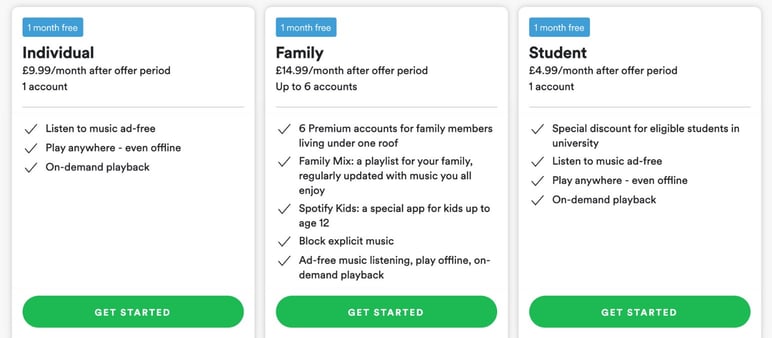 Differences between cross-selling and upselling
Both upselling and cross-selling are good practices for improving the shopping experience in an honest way, while driving more sales in your business.
The important thing about both techniques is that they make surfing easier for users, as receiving customized tips during an online store visit or purchase process saves time, instead of having to browse the entire catalog and numerous subcategories.
So, to sum up, the main difference between cross-selling and upselling is:
Upselling convinces the customer to buy a higher quality, more expensive product than they originally intended.
Cross-selling makes suggestions to the customer to buy more products related to their main purchase, customized according to recommendations and personal preferences.

Can you use both techniques? You not only can, but should.
Both are equally beneficial to you and your customers, and if applied in the right places and at the right times these practices will never be intrusive or overwhelming for the consumer. They give the user more knowledge about your catalog and bring your company higher conversions and cost savings, as there are many plug-ins that automate upselling and cross-selling tasks, and thus avoid your having to invest in additional marketing resources.
→ In-depth comparison: The latest trends in cross-selling for retail
Advantages of using upselling in online stores
Customer retention
The customer who stays with you is the one who feels most satisfied – and who also tends to spend the most. Making suggestions suited to their purchases and tastes is essential for retaining your customers and improving their shopping experience. In this way, you demonstrate that you know about their interests and needs, and ensure that they always get the best service, rather than simply letting them buy the same thing every time.
Improved CLV (Customer Lifetime Value)
A basic ecommerce metric, Customer Lifetime Value indicates a customer's value to your business over time. A customer who always spends the same amount on a recurring basis for years is a good customer, but one who gradually increases his spend is even better. This type of shopper is more profitable for you, and you can encourage them by practicing upsell.
Improved knowledge of your catalog
The more products or services you add, the harder your customers will find it to keep themselves up-to-date and discover what's new. Upselling, however, allows you to advertise your catalog while reducing the time and effort your users need to spend on researching, browsing and comparing.
→ You might also try: Customer retention techniques to boost your sales
The best ways to use upselling in your ecommerce
There are three key moments in a buying process or a visit to an online store or marketplace in which it is very beneficial to use upselling (or cross-selling).
During the visit: Before the user has added anything to the shopping cart, it's useful to display upselling suggestions at the bottom of each product page, or on category covers, where you can showcase a comparison of the latest or best-selling products.
During the purchase: Once the customer has added something to their shopping cart, you can include upsell recommendations in the pop-up window that notifies of the added product, or during the first steps of the payment or checkout process.
After the purchase: You can still continue upselling after the customer has left. This applies for those who left without buying anything, taking the form of abandoned-cart reminders with suggestions for better products; as well as for customers to whom, after a certain time, you can send news and customized recommendations.
→ Also of interest: Where can you sell more, on your brand website or on marketplaces?

Tips for making the best upsell suggestions in your ecommerce
Your suggestion should always provide value to the customer. The recommended product or service should actually be related to the original purchase and offer additional features or uses.
The price difference should not be vast. If you suggest the customer goes from paying 100 USD to 500 USD, it's quite likely that none of the supposed advantages will persuade him: upselling should be subtle in cost as well.
Offer a reward in return. For example, if they buy a better-quality product you can give an accessory as a free gift or apply a discount on the final price.
Highlight the benefits of an upgrade. This is the best way to make an upsell persuasive. To achieve this, it's very useful to include comparison tables listing the features of each version of a product or service; these also look attractive on the page. You can hide the price difference or relegate that data to a low-profile area. The important thing is that you first show the customer the advantages of choosing a better product. Once you've achieved that step, the price will be easier.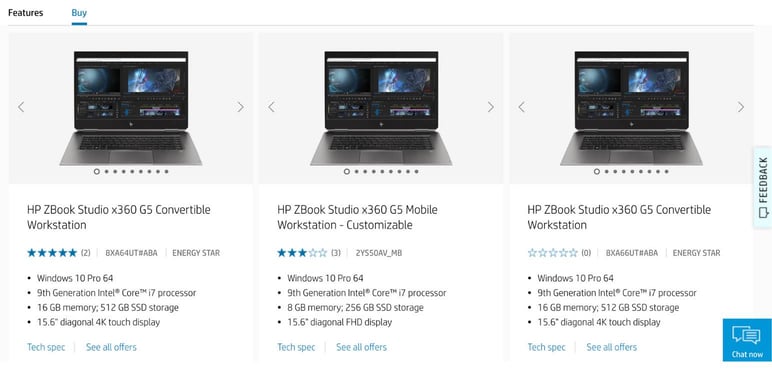 Know your customers well. Automatic upsell recommendations can be based either on criteria such as products from the same subcategory, or on algorithms that analyze products purchased together on a regular basis in your online store (like Amazon's method). However, basing your tips on the actual preferences of each individual customer, taking into account their browsing and purchase history and their wish lists, will be even more effective.
Keep it brief. Choosing between many options is one of the main causes of stress and abandonment in online shopping. Limit your tips to just a few, namely those closest to the product and that work best.
Make it easy to apply the upgrades. Don't make the customer have to repeat the purchase details because they have added a new product. A single button should be enough to instantly update their shopping cart.
→ Another way to apply upselling: Discovery commerce for suggesting products
Conclusion
Upselling is an indispensable practice for online stores, and combined with cross-selling techniques it can bring noticeable improvement in your conversions.
Your recommendations for acquiring a better product or service will be useful to your customer to explore your catalog without having to trawl through many sections; and they add value to the shopping experience because it shows you are aware of your buyers' tastes, habits and preferences.
If you have a well-organized catalog, it will be much easier for you to link related products, to choose recommendations, and to save the purchasing information of your repeat customers.
Try the Sales Layer PIM for free in order to locate your products in a central database and connect them to your online store and any given marketplace.