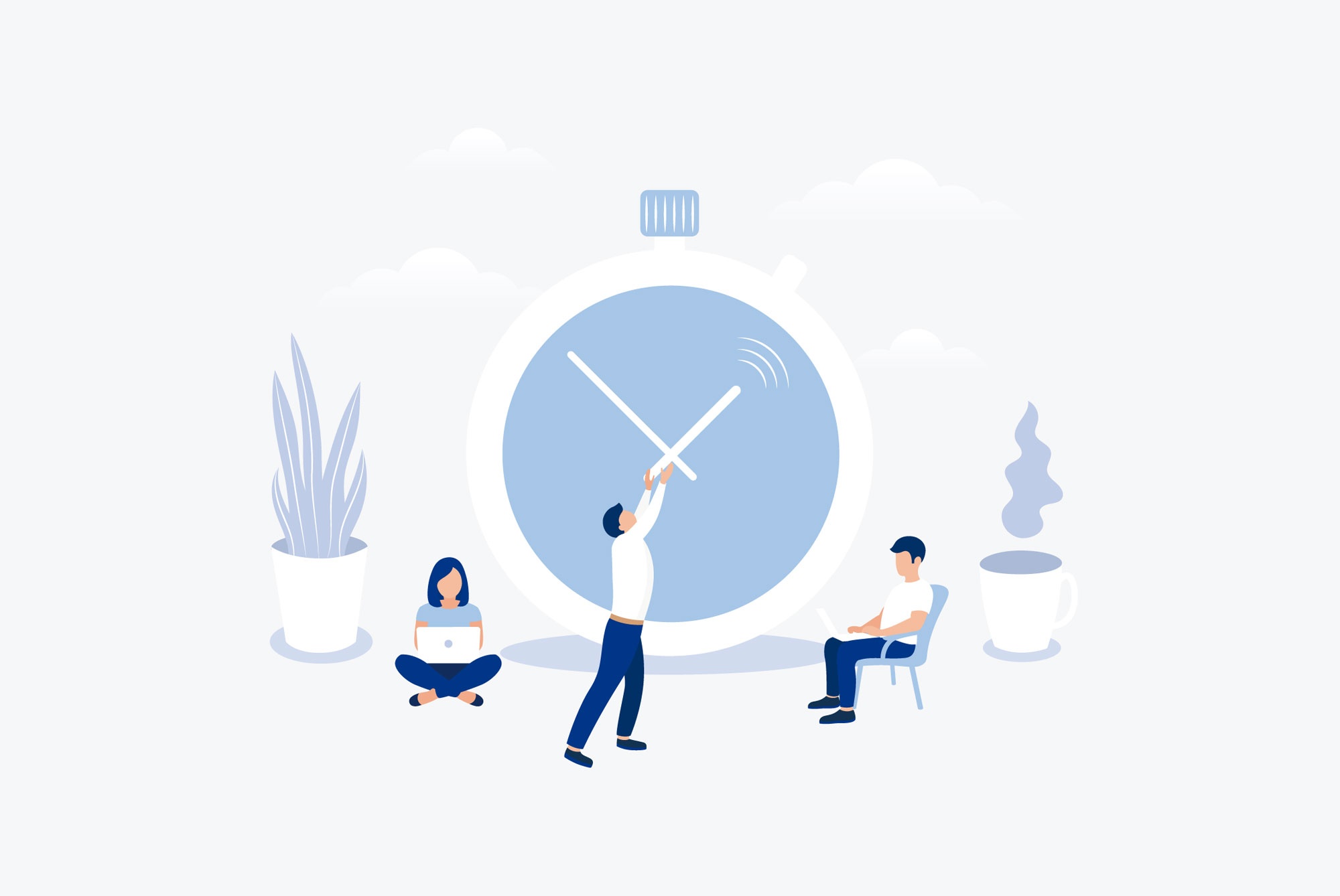 You have at least 8 hours a day, but that's usually not enough.
Specially when you lost a lot of time with minimal tasks like coordination, leafing through your clients database and making several calls… just to schedule a more important meeting.
A chaotic daily routine burns a company more than anything else, because your teams won't have any energy left for the most important and creative jobs, like focusing on how to apply more efficient productivity practices that soar your sales.
As you can see by performing a basic search, there are lots of solutions from productivity to developing sales promotion campaign, but don't get lost. Look for tools that let you choose between a cloud or on-premise installation, that guarantee access from every location and device, and that can be connected with third party tools and systems.
Give a try to these 7 sales productivity tools that could make a powerful pack for companies that are looking for more leads or already handle a large number of clients.
1. Customer Relationship Management (CRM)
This type of tool gathers the company's customer database, including actual clients, open accounts and potential leads, in order to centralize the access and edition of this information and sending updates to all channels and participants at the same time.
How will your sales productivity improve with a CRM system?
Organize and access your database the way you like: surname, email address, phone number, company…

Add leads from emails and social media

Gain visibility by integrating all your customers contact channels

Automate phone calls and record specific messages

Save time looking for contact details

Deliver a better customer service by instantly identifying a client's account info, purchase and order history…

Automatically add paper business card information during events
You can find lots of specialized CRMs like like Copper, Salesforce or Microsoft Dynamics.
→ Careful! Don't mix CRM up with ERP
2. Product Information Management (PIM)
There'd be no sales without products, and therefore there are no good sales numbers without quality product content. Taking care of your product information and sending it updated to all your channels and intermediaries at the same time is the foundation of each tool included in this post.
You can reach far with a Product Information Management tool like Sales Layer that automates:
Product content editing and improvement

Hundreds of products bulk updates

CRM, third parties and sales reps connectivity

Product content adjustments

according to the demands of clients and leads

Developing sales promotion campaigns by location or market

Online and paper catalog design and creation
→ Read more: How a PIM system can help your e-commerce strategy
3. Email management
Email management tools are a two-edged blade. They deliver a great service by saving you time to write, schedule and deliver lots of email campaigns or one-off communications, but there's also a great risk of impersonal automation.
Automation tools are life savers for marketers and sales productivity, but in order to have the best results you must also opt for email management systems that don't neglect the key of contemporary sales: personalization.
What will be the benefits of an email management tool?
Email tracking and scheduling

Merging of different accounts

Customization of email templates by segments like location, professional role…

Automatically picking up contact and leads information

Automatic follow-ups

Sending large batches in one click

Real time notifications and open/delete email tracker

Locating contact information at personal and enterprise level: company, number of employees, location, social media, contacts in common…
For improving sales productivity, an e-signatures tool like Docusign or HelloSign is also a great choice. You can send documents to clients and have them signed quickly, saving time and old fashioned paperwork that needs long times, couriers and meetings. This type of systems are totally secure and guarantee bank-level security while sending, signing and filing the documents.
4. Proposals Management
The key to personalization implies that a company must treat each client and lead as a particular case, instead of following all accounts in the same way.
Some marketing strategies based on a carefully made account study of each potential lead and new client is essential for good results and to create a good information database that could save time and increase productivity in the near future.
You can add systems like Leadfeeder to your tool frame to automate these tasks if you handle a big number of accounts and leads influx.
These are all the thing you can do with an account based tool:
Perform client research

Offering a better image to clients and leads by understanding their particular situation and needs

Adding customized touches to communication with clients

Measure account engagement

Finding the correct contact for communications inside a company or team

Having accounts insights
Also, it's hard to keep track of each potential lead and proposal that's already on its way and being considered. Not only a company can mess up both situations, but also forget the right time to send or ask for updates and schedule the right dates between meetings.
With the support of a system tool that manages all the proposals sent to leads and clients you can improve sales productivity because the tracking will be more precise and personalized to each customer. Also, you can get a better control over your sales reps network, specially during trade show seasons.
This is what you can control with a proposal management tool like Ecquire or InsideView:
Design and adapt each proposal according to the business type and expectations of each client

Identify business influencers and market drivers

Dashboards for sales reps

Forms to collect feedback from reps

Geo-locate and track reps in real-time

Avoid duplicated contacts

Update and remove contact information
5. Task Management
Of course when talking about sales productivity we tend to think about gaining new clients, but they are also useful for handling current tasks and control all of your accounts.
A task management tool is the best choice for scheduling meetings and calls, keeping your email inbox on track, and mapping a complete calendar of every team's work. In short, you'll need a digital assistant like Assistant.to to automate your daily planner, updating changes for all members at the same time to avoid misunderstandings inside your company and outside it, giving the wrong impression to clients, sales reps, distributors or third parties.
Slack is a popular tool for enterprise daily organization, but there are other options with a more sophisticated structure, like Basecamp, that give you control over more crucial things:
Daily performance analysis

Visibility on all tasks

Tasks and goals hierarchy

Update daily, weekly and monthly goals

All members synchronization through automated workflows

Organized chats and forums
→ A case study: How IKEA doubled sales with product content
6. Communication & Meetings Management
Beside inside communications, planning your meetings and updates with clients and leads is vital for an efficient productivity.
Tools like GoToMeeting or iMeet offer a professional solution and hosting for remote communications that can be integrated with your calendar tools, and offer a better performance and brand image than user-level tools like Skype or Hangouts.
Don't miss your meeting management tools for:

Organizing video meetings and conferences

Managing send, accepted and turned down invitations

Sending automatic reminders

Creating specific links for an event

Making every meeting accesible from different devices

Offering easy interfaces to clients and HD video in real time

Recording every call to share with the client
7. Pipeline Management
And, finally, the god-like vision, the complete map of your sales productivity. The sales pipeline shows where the sales process begins, goes through and hopefully never ends. This type of tool, like Bloobirds or Pipedrive, is essential to control the whole system and see that each stage has a good integration with the other systems and tools that we've seen in this post.
Add your pipeline management tool to benefit from:
Leads, proposals, clients, accounts, projects and files tracking

Better sales funnel visibility

Sales forecasting and pipeline redesign by location

Web analytics, and social media monitoring

Lead nurturing

Sales reps activities and results tracking

AI and machine learning features to discover sales patterns and automate sales processes
→ Discover more: Improve marketing management productivity
The conclusion? There are lots of tools in the market aimed for sales efficiency, but only you will know what systems would be better for your company, as every tool should take into account the size, niche and type of industry the company works on. Study everything and make the best choices based on you and your goals, not some fancy trends.