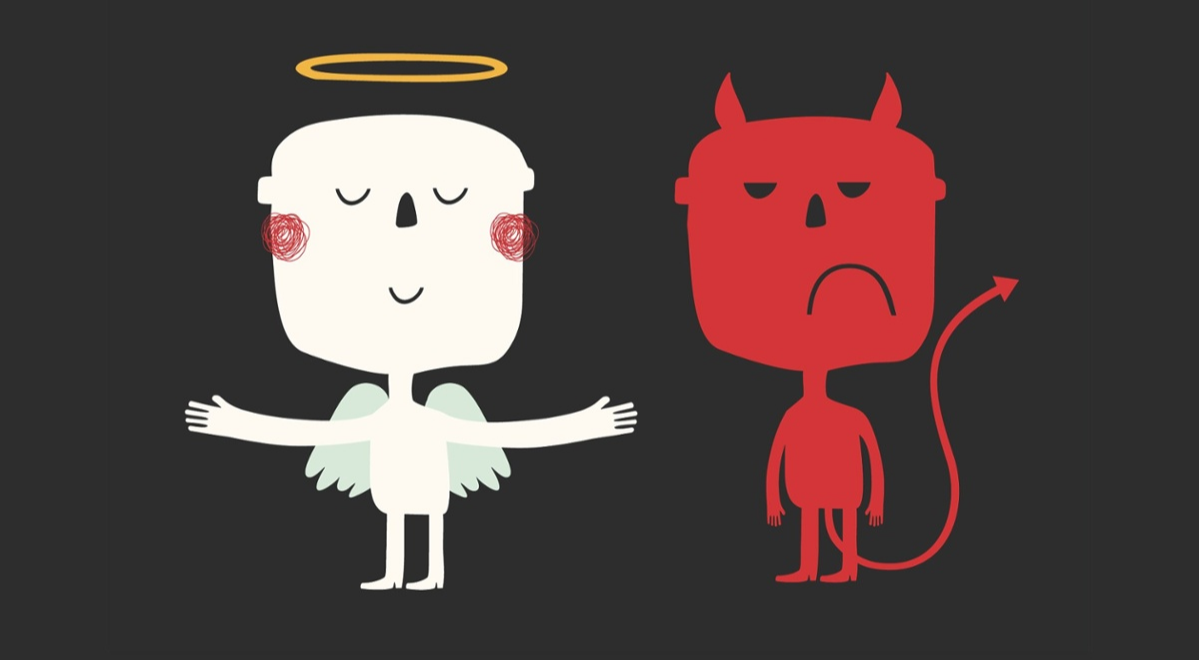 They are the biggest and well-renowned China's online marketplaces. Users wonder which one will have cheaper products, while retailers and sellers think about which one is the best place to offer their products.
However, AliExpress and Alibaba.com are part of the same Alibaba Group. At a strategic level, it doesn't matter what marketplace you choose to sell your products, as Alibaba Group reaches more than 200 countries and includes other important services in China, such as Yahoo! China or the payment system AliPay.
Let's face the real question: Alibaba vs. AliExpress, are they really different?
Table of Contents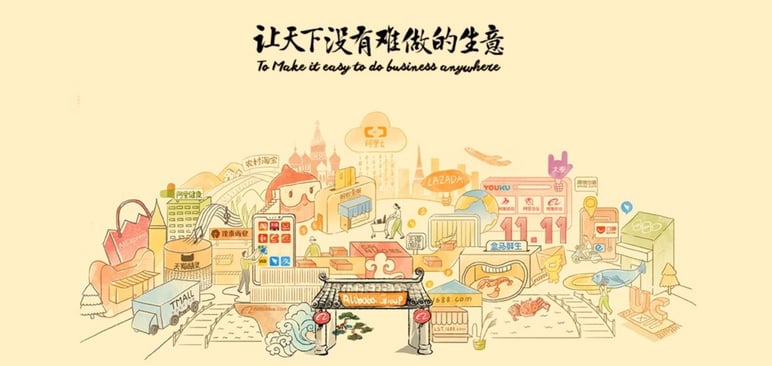 Differences between Alibaba and AliExpress
Alibaba.com was the first online marketplace launched by the Chinese group in 1999. Like Amazon, it's a huge online platform where customers can find any product category, from fashion and electronic goods to food and toys.
You should keep in mind is that Alibaba is a B2B marketplace. This means that purchases on Alibaba have a Minimum Order Quantity (MOQ), a minimum number of units per order, so you sell items in wholesale quantities. That's why it's a marketplace more aimed to companies, manufacturers or resellers.
The purchase process is also different: customers contact the seller and agree on the details of the order before making the payment. Therefore, it's not a direct buy as you usually do in a conventional marketplace.
AliExpress is Alibaba Group's marketplace for B2C, launched in 2010. We could say that it's like a Chinese Amazon: you can find everything and there's no minimum number of units per order. The great asset of AliExpress is that users can find products at good prices, and that makes AliExpress the perfect marketplace for cheap, but low to medium quality products. Its great disadvantage is that shipments are very slow and a product can take months to reach the client.
Most of sellers, both on Alibaba and AliExpress, are Chinese, as they can afford to sell very cheap products manufactured in China. If your products have higher quality and higher prices, Alibaba may not be the ideal place for your brand or company, but in AliExpress it's more common to find more expensive products aimed to individual customers.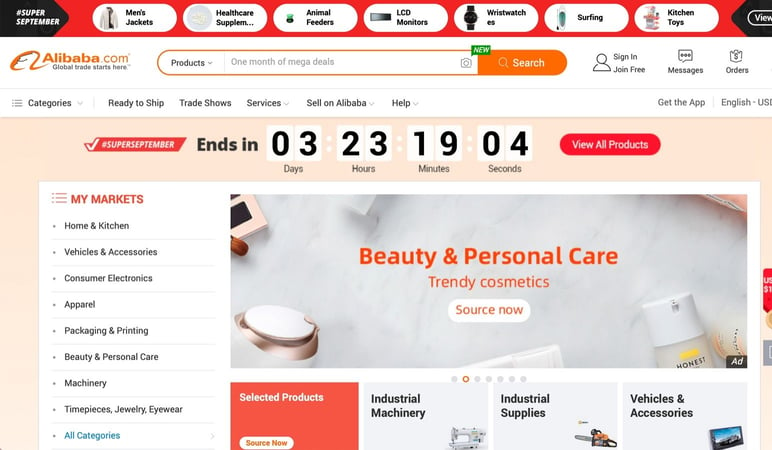 How to sell on Alibaba
Registering as a seller is free (with a limit of up to 50 displayed products).
The marketplace doesn't get involved in the selling process. Once you receive a request for an order (with preferences of color, dimensions, materials, quantity of products… ), you will have to specify the details and process the payment with the customer via e-mail or with the Alibaba chat. This system is less secure and some sellers and buyers have experience scams, so you should be well insured.
The good news is that Alibaba doesn't charge sellers with any commissions or transaction fees. Its main source of income is the Gold Supplier membership given to certified companies (although they don't necessarily sell high quality products). These sellers don't have a limit of products, although they can choose between 3 plans: basic, standard and premium. With a better plan, Alibaba gives better product showcases and a bigger photo bank size.
Also, many products offered in Alibaba are made on request. That's why the most profitable way to sell on Alibaba is if the seller has manufacturers in China, because that speeds up the process and has lower costs. The greater the volume of units requested, the price is usually readjusted and more competitive for the buyer.
How to sell on AliExpress
Since they are part of the same group, the two marketplaces have a very similar seller program.
You can open a free account or request a Gold Supplier Membership that gives you a certified quality seal. The different Gold Supplier plans and their conditions are exactly the same as those of Alibaba.
There's no reviews in Alibaba, but users can rate sellers in AliExpress. This can favor your brand if you offer above average quality (which is easy on AliExpress).
Alibaba vs. AliExpress: Which one is better?
There's no better or worse marketplace. The big difference between Alibaba.com and AliExpress is that each marketplace is aimed to a different kind of sales, so you have to choose depending on what type of client you are looking for.
Do you want to make wholesale sales? Then Alibaba.com is your great marketplace alternative in China. Do you prefer to make your catalog available to individual customers? Then AliExpress is more suitable. The good news is that you can use the same account on Alibaba.com and AliExpress.
You must take into account the extra management efforts for selling on Chinese marketplaces. Thanks to digital tools like a Product Information Management (PIM) system you can send updated data to any channel and automate the translation of product information (and in Sales Layer we also speak Chinese!).
Another important issue are quality standards, because they're not the same in China and the US or the EU. Do you want to sell products that meet the minimum quality for Chinese customers? Or do you want to sell them legally in other markets?
The conclusion is that both marketplaces are good sales opportunities to sell in China and from China if your products can be sold at reasonable prices and if you have a Chinese production and distribution network.
Try our 30 day free trial and start selling on new marketplaces like AliExpress with the ease of a PIM!