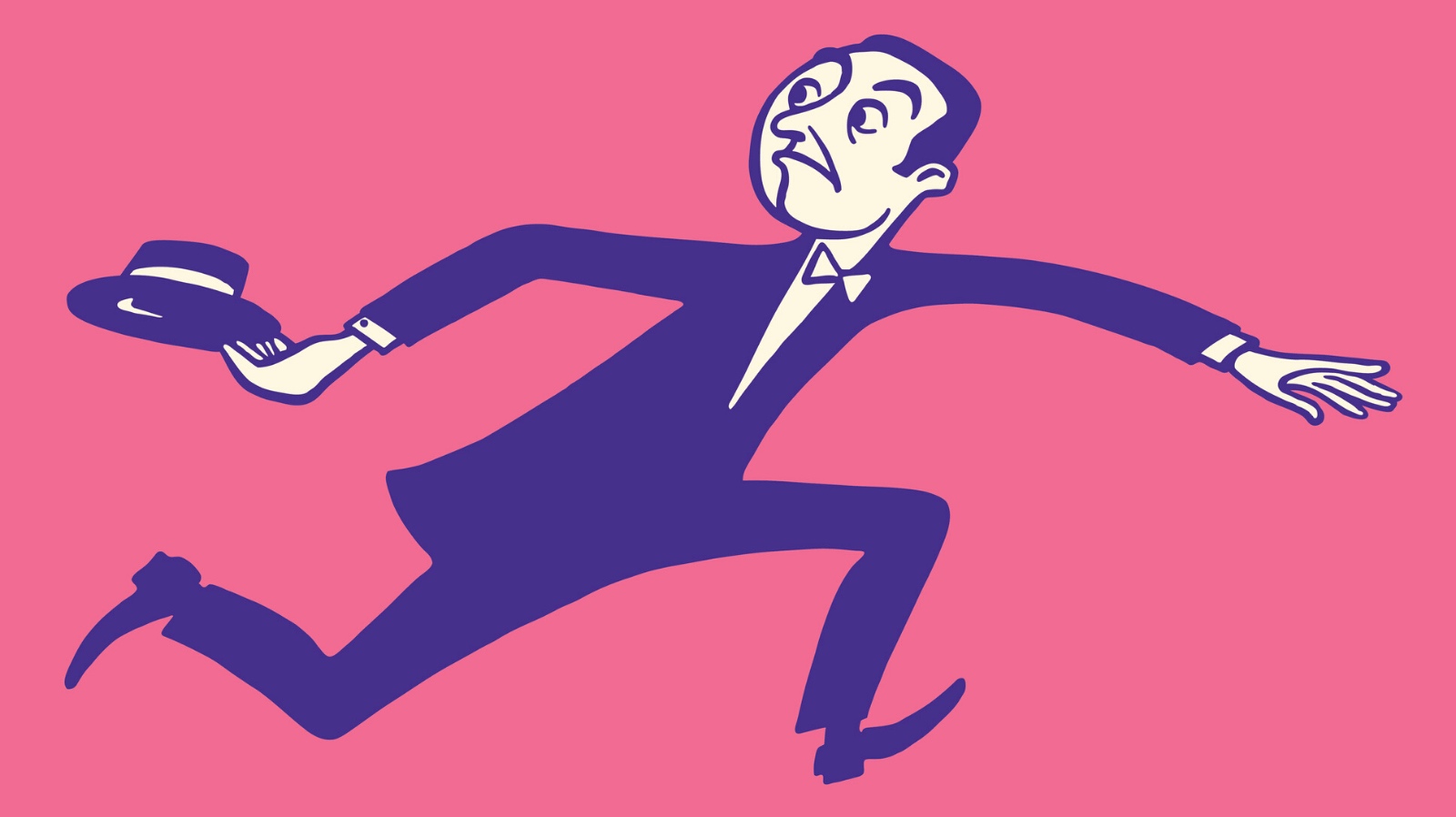 Table of Contents
Launching your products for sale in a marketplace can be as nerve-wracking as sending your children to school.
Have you chosen the best place? Will they be able to stand out from the start? How will their peers behave with them? Will their supervisors be very demanding?
We understand: you want your products to always find their place, and you don't want to have to deal with problems.
Being a manufacturer or marketer of products is like being a parent: you'll never stop worrying. But you can worry a little less by being aware, beforehand, of what things to avoid so that your marketplace experience is much easier.
→ First of all: What is a marketplace? Here's a complete guide
6 mistakes to avoid when selling products on a marketplace
DON'T offer your best sellers on marketplaces
Why has Nike stopped selling its products on Amazon, if that's the online platform with the largest audience in the world?
You may get tired of our mantra, but it is a golden rule: quantity does not equal quality.
On Amazon, Nike finds millions of customers interested in Air Max shoes. But most of them are even more interested in finding the cheapest price, an amazing discount or even an error that advertises at just one dollar, a product that usually costs 100.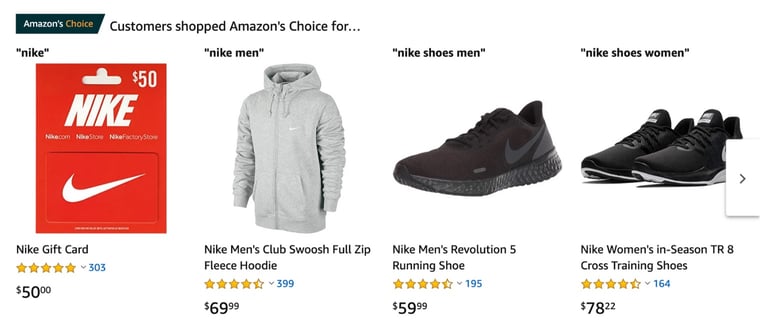 This means that marketplaces are great places to advertise your brand and products if they are not already well known or if you want to reach new audiences. But they are the worst choice if you want to make your conversions more profitable. Between the commissions charged by marketplaces and the battle for competitive prices, retailers and brands often lose their profit margins.
Don't use a marketplace to promote your new releases or showcase the bestsellers in your catalog. You already have the interest and traffic gained on those products: drive them to your own channels (online store or app), where you'll enjoy more control over the design, brand image and conditions of sale.
→ Related content: Benefits and disadvantages of selling on marketplaces
DON'T use the same product information across all marketplaces
In most marketplaces, the seller decides what product data will be displayed on the product sheets. For this reason, at Amazon you can find the same Wacom tablet model listed with its complete technical specifications – or a nearly blank page.
It is up to you to be thorough in order to stand out from among the competition and on the broader marketplace.
Those sellers having more complete product sheets usually appear at the top of the listings for a category, and in search results.
Is providing better data more relevant than broadcasting the lowest price? Of course! The quality of product content is really important to marketplaces because it also helps them to position themselves on Google.
→ Take note! Tips for creating the perfect product sheet
Moreover, some marketplaces like Jet create a product sheet that gathers the best data from each retailer. For example, the description of seller A, the title with the best keywords of seller B, the most complete features list of seller C...
Others like MercadoLibre have their own vendor scoring system, which marks from red (the worst reputation) to green (the Top).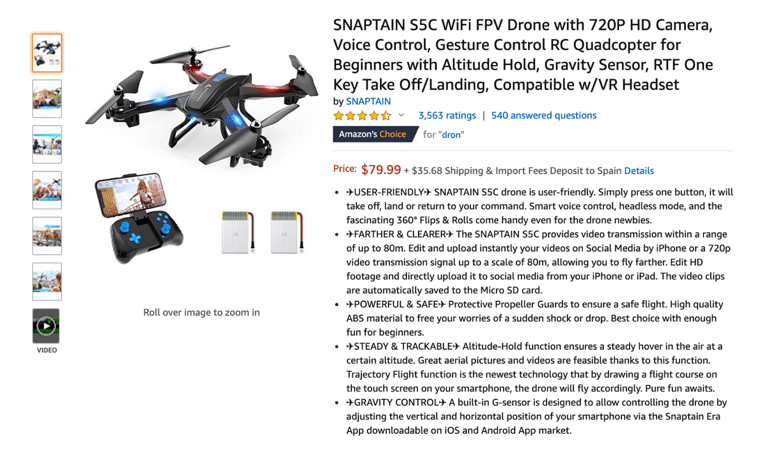 Lesson learned: in a marketplace, you are a nobody. Sellers are invisible.
The only thing that stands out is the product and whether it fits the content rules of each marketplace. You can adapt it easily with a Product Information Management (PIM) solution: exporting product data and adapting it for Google, Amazon Merchant or AliExpress is much faster than reviewing it manually every day.
DON'T try to make a firecracker
This might sound strange, but it makes a lot of sense after what we said.
Since the seller is the least important thing in a marketplace, he is expected to go unnoticed. In fact, that's what the marketplace demands.
In almost all marketplaces you will be penalized if you place logos, brand or company names, advertisements of offers, or URLs on a page, whether these are shown in product titles, images or other prominent places. However, if you sell jackets and they have a brand emblem embroidered on them, don't worry, as that will pass the filter.
What marketplaces don't want is for you to take advantage of their platform to invite users to other websites or shopping channels: that's what social networks are good for.
→ Find out more: Define your marketing strategy for marketplaces
DON'T fill in the information fields in a careless way
This rule should be etched across every marketer's forehead:
A product without data is better than one with false or incorrect data.
You may think that publishing products on Amazon is not the Wall Street Journal and that a less precise piece of information here or there is not a crime.
It's quite possible that defects in product data go unnoticed by the marketplace. But not by the customer.
A buyer will immediately know when swimsuit sizes are wrong, will be frustrated when they never find stock of 15 of the 20 drill sizes you offer, and will never buy your bluetooth headphones again if you announce that they are compatible with a PS4... when in fact they are not.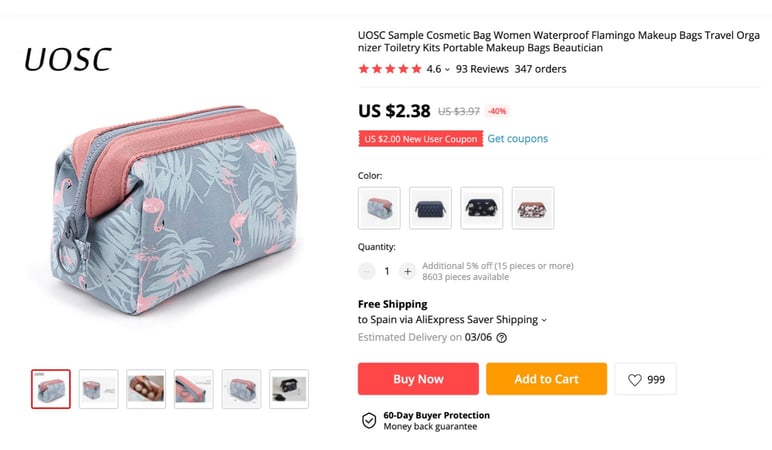 A product page with few details will not make you stand out in a marketplace.
A product card with incorrect data will make you stand out – but in a very bad light as far as shoppers are concerned.
→ Find out more: A step by step guide to starting selling on Amazon
DON'T include features that will be detrimental to positioning
Usually, each marketplace provides its own style guide, and we know that if you are present on several marketplaces, checking them all is a stressful task.
There are some basic rules, common to all marketplaces, that guarantee you a better presence and a clean product content. You should avoid at all costs including any of the following mistakes in your product sheets:
Special characters in titles and descriptions (basically anything that is not alphabetical or numerical, such as &, *, #, ")
Product attributes in the title
Duplicate keywords in the title
Main product image with a non-white background
Watermarked images
PNG or GIF files
Placeholders for text or images
Spelling mistakes

DON'T join a marketplace without reading the small print
We are all very clear about what things cannot be sold in a marketplace, such as prescription drugs.
Even so, don't repeat the gesture that's so common when opening a box of painkillers: throwing away the instructions. You'd be surprised at the conditions every marketplace insists on.
Some conditions affect your sales performance in a very noticeable way, such as percentage commissions for each type of product, deadlines for refunding profits to the seller, or requirements to do with returns and shipping times.
Other aspects are more to do with admin and can affect the approval of your seller's profile. For example, some marketplaces require special approval to sell certain categories of products that in principle don't seem so problematic, such as cosmetics, watches or jewelry on AliExpress.
At the end of the day, you're signing a contract. Check out the terms of the 'rental' of that tiny piece of Amazon or eBay before you occupy it as if it were your own home.
→ Now you're ready! A guide to the top marketplaces for 2020
Conclusion
What lies behind the most common mistakes made by marketplace vendors is their product content.
Remember to pay attention to two key aspects:
The overall quality of your product data
The specific rules for product content, of a given marketplace
These are two simple criteria that will save you from making a series of avoidable mistakes in any of your chosen marketplaces.
Update your product catalog, improve your strategy and try solutions such as Sales Layer PIM software for free, with connectors ready to configure and connect your products to Amazon, AliExpress, Leroy Merlin and the best selection of other leading marketplaces.