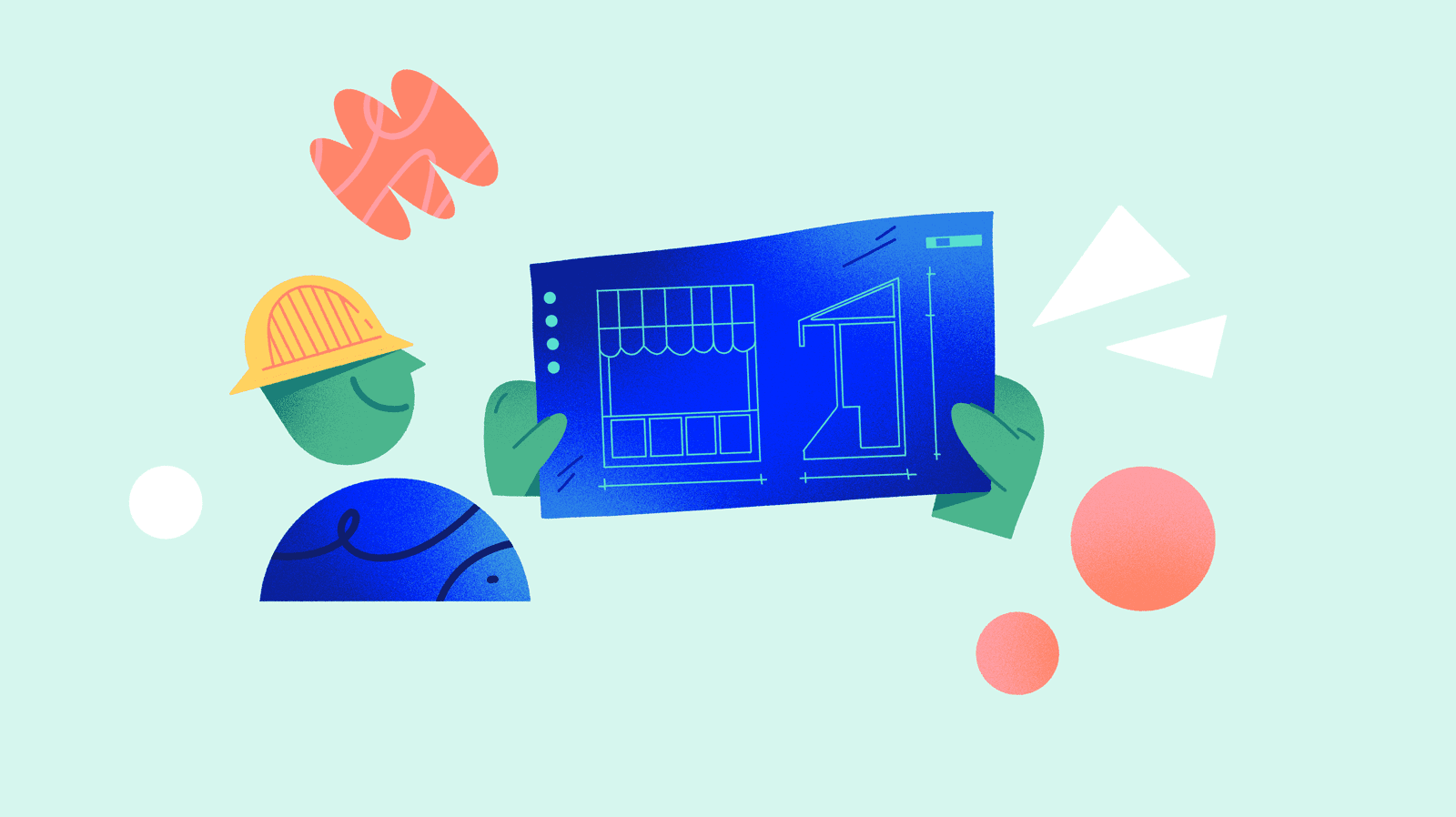 Factors that influence an ecommerce model
When opting for one ecommerce business model or another, you have to consider a series of obligations. These elements are key for properly undertaking sales activities online, but you can decide if you want to manage them yourself inside your company or delegate them to third parties.
Your company may be better off with one ecommerce model or another depending upon the resources that you already have on your team, what you are able to tackle in accordance with your budget, and what you decide to outsource.
Technology
This includes all the software and hardware resources necessary to create and maintain your online shop. It also includes omnichannel or multichannel network integration, with all the sales and distribution channels being connected and in sync.
Investing in technology normally requires money, as well as technical knowledge and specialists. That's why it's recommendable to choose automated, cloud-based solutions that make the work easier and normally require less resources and less installation time.
Catalog management
Ecommerce platforms or CMS solutions
Inventory and order management systems
Website hosting
Web design and responsive design
Website maintenance
Website performance analysis and review
→ For more information: 10 MUST-HAVE tools for ecommerce
Shop management
This section refers to all phases of the sale through your online business. It is normal for you to want to keep the majority of the sale's phases within the business itself, as they are the most delicate and relevant parts of your business and daily evolution.
Teams and departments (sales, logistics, marketing)
Study of costs, profits, and scalability
Supervision of inventory and evolution of demand
Cross-selling
Multiple sales channels
Integration of physical and digital channels' networks
Logistics
Matters of the warehouse, shipping, and returns are both vital to an ecommerce ecosystem and difficult to manage. Many companies choose to leave this phase in the hands of an expert, whether that expert be a company that specializes in logistics or a marketplace like Amazon that offers its own branch of ecommerce operations.
In-house activities can also be combined with outsourcing. For example, by delegating logistics to a third party only in other countries or regions where the company doesn't have its own warehouses.
Warehousing
Suppliers network
Distributors network
Transport network
Insurance
Packaging
Inventory and order management
→ Everything you need to know about how to set up your logistics network
Customer service
Another key point in digital ecommerce is excellent customer service, 24/7 if possible. This implies a great human effort that not all businesses are ready for right from the start; thus, there are outsourced solutions and solutions based on artificial intelligence.
Service with a human team
Technical support
Service in different languages
Telephone and email service
Customer database management
Incident reports
→ Improve your customer service: The positive impact of a good catalog
Marketing
Should you concentrate on selling or advertising? Many companies believe that they have to choose one. In truth, the two should go hand in hand and they depend on each other.
Additionally, ecommerce marketing does not just entail launching ads online but also ensuring a satisfactory shopping experience and complete, up-to-date product information across all platforms.
Product contents: product information management (PIM)
Cross selling and upselling
Online marketplaces
Managing marketing contents
Social networks
Ad campaigns
Multichannel and omnichannel activities
External events
Online behavioral analytics
SEO
Internal communication
The 3 online business models
In-house
The "in-house" ecommerce business strategy consists of reserving full control over all the company's business areas online. That is to say, your company would be in charge of all the phases of digital commerce with its own teams and resources.
Normally this business model for online shops is adopted by well established companies that already have experience in ecommerce. Doing all sales activities in the company is very positive because all the profits and knowledge go back to the company. But it also requires a big investment in equipment and maintenance of a seamless software and communications network.
Advantages
It gives you absolute control over the business's ecommerce ecosystem.
It allows a database of loyal customers to be generated that is not shared with anyone else.
It brings about greater knowledge internally about all digital commerce areas.
It helps to identify routines and improvements for productivity along the entire chain.
Disadvantages
It requires a great deal of technical and specialized knowledge and skills about all facets of ecommerce.
It requires a greater investment in the human team, technology, a logistics network, and analysis.
→ A popular model: Is direct retail sale to consumers profitable?
Outsourced
An "outsourcing" ecommerce business plan means that the company delegates the sale of its products or services to others.
This is ideal for brands that don't want to set up their own ecommerce and don't want to make the online channel their main source of income; instead, they are interested in positioning their products on the main online platforms.
Advantages
Savings in terms of resources because no investment is made in technology or in-house equipment.
Launches and time to market are more streamlined because they require less internal preparation.
Disadvantages
Less development of internal knowledge.
The customer database can be left in the hands of external partners – for example, the marketplace where you sell your products.
Depending on the type of partnership you have, your control over your brand's image and sales activities may be limited.
→ Avoid this mistake: The problems of brands with no digital model
Integrated
This ecommerce type for companies could be considered the middle ground, or the best of both of the previous worlds.
In this case, the company reserves control over the sales process and customer acquisition process, but it delegates some things to third parties – things that are less important or for which it still does not have its own resources, such as logistics or marketing.
With this business model, you get to keep development and knowledge of the key ecommerce phases to yourself and make decisions about them: strategy, operations, and customer service. In this way, you can cultivate your brand, your sales network, and your customer database while generating resources to be able to apply the in-house model one day and have everything inside your company.
Thus, this is normally the most chosen option for brands that are taking their first steps in ecommerce and wish to retain decision making power while also getting the support of external specialists.
Advantages
It offers more control over the sales process.
It allows for you to learn from specialists and gain knowledge and resources to invest in the future when you decide to take on more business areas internally.
It generates your own customer database and you retain control over your brand images.
Disadvantages
It needs careful selection of the network of external partners and launch is not always as fast as a fully outsourced model.
It requires an initial investment to buy software and in specialized ecommerce partners.
→ Compare them both: Is an online shop or a marketplace more profitable?
Conclusion
In house or outsourced? Just like when you are organizing a party, doing everything yourself will require many hours of organization and cleaning, in addition to be exposing your private space.
Depending on the aims of your ecommerce business, you'll be better off opting for absolute control, leaving everything in the hands of the experts, or keeping a little control for yourself while not being afraid to ask for help too.
Remember that even an integrated model can continue to grow so that, over time, the necessary resources and knowledge are accumulated in order to be able to do everything in house.
At Sales Layer, we have experience helping companies with these matters, and thanks to our network of specialized partners we are able to offer you services that align with your ecommerce business strategy. Try our PIM solution for free for 30 days to be able to start with the most basic element: a perfect catalog to share on any sales platform — even in an outsourced model with marketplaces. From there, we'll help you to grow at your own pace.