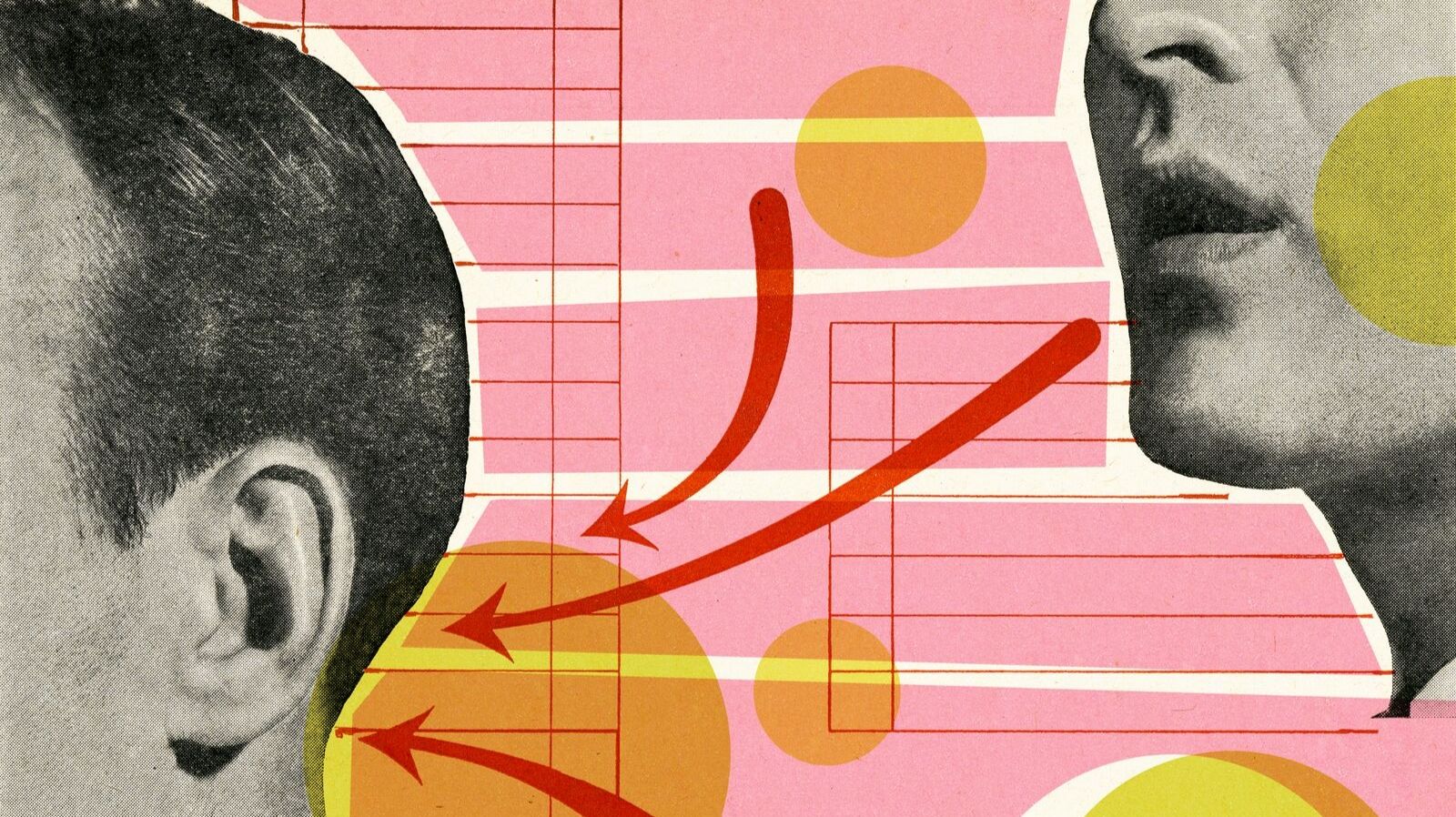 Table of Contents
Recently, news broke out of a new messaging service from the luxury brand Burberry, developed in collaboration with Apple. So if even the most exclusive brands are boldly committing to conversational commerce, it must be that important changes are not just happening – but evolving by leaps and bounds.
By means of this service, called R Message, Burberry employees will be able to make contact directly with the company's most important clients. These customers will get access to in-store appointment bookings, personalized online advice, and shopping from home that's very different from what we are used to in ecommerce.
However, the fact that conversational commerce is entering top end, luxury brands doesn't mean it can't be a useful technology for all kinds of businesses and customers.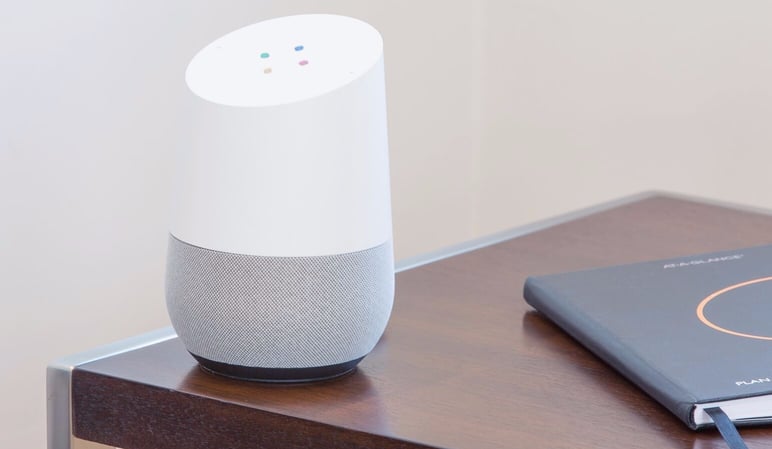 What is conversational commerce?
Conversational commerce or trade is a system of direct communication between a brand or business and its customers, through instant digital messages that are shared on platforms such as WhatsApp, Facebook Messenger, iMessage, Viber or Alexa de Amazon, and that incorporate the ability to make purchases online.
The term was first used by Chris Messina in 2016, and in just a few years has become a fundamental strategy for increasing sales and customer loyalty in ecommerce.
The phenomenon is no coincidence: people are sharing more and more messages on a daily basis, and sending voice recordings has become one of the most common means of communication. It was only logical to predict the next step, that consumers would soon want to communicate just as quickly and easily with brands and stores, too.
→ This may interest you: Which social networks are best for selling in ecommerce?
The rapid advance of conversational commerce technology
We all love to read funny news clips of misunderstandings with Alexa and Siri, and deep down we don't trust these services. But the truth is, that the use of voice assistants and digital messaging services is becoming more and more widespread.
Some figures on the use of typical conversational commerce media in the last year:
83% of users contact businesses to find out more about their products or services.
76% of buyers write or talk to businesses to get support with their purchases.
75% get in touch at some point to make a purchase.
Up to 44% of consumers have used chatbots, and almost 50% of them are open to buying items during their interaction with the chatbot.
80% of businesses say they already use or plan to use chatbots as a contact service for customers.
→ This may interest you: Strategies for improving customer retention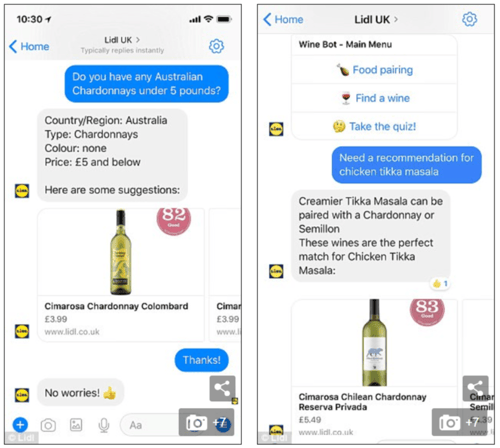 Why is conversational commerce so important?
The obsession of marketers with SEO and gaining positioning on Google has made ecommerce websites somewhat mathematical and cold. As a rule, users don't encounter a language that's suited to themselves but instead is adapted to the search engines.
The conversational style compensates for this lack of personalization and warmth in the shopping experience, and the advantage of conversational trade is that it allows you to continue shopping from your sofa, without going out to the physical stores.
In addition, the rapid development of Natural Language Processing (NLP) technology and artificial intelligence (AI) systems has made it easier for conversational trade to rely on more sophisticated and advanced services.
Buyers tend to prefer this more direct and human (or human-like) contact, and companies that adopt conversational commerce soon notice the improvement. This technology provides up to 4 times more sales conversion than traditional buying channels.
The difference between conventional ecommerce and conversational commerce is like that between visiting a department store on your own or being accompanied by a personal sales assistant, 'at your service'.
→ This may interest you: Artificial intelligence and visual search in ecommerce
How do you start using conversational commerce?
Any company can apply a conversational sales strategy through free instant messaging platforms such as Facebook, Telegram or WhatsApp (especially since the launch of WhatsApp Business in 2018, in order to serve customers).
However, as the example of Burberry and Apple illustrates, the future lies in solutions that are more closely adapted to ecommerce and businesses (although not all have been successful, such as the Google Allo service that was cancelled this year).
WhatsApp is not able (nor does it convey a professional enough image) to handle thousands of messages per day as well as integrating shopping solutions, product page previews and payment gateways. You'll need to extend your omnichannel experience into conversational trade using a more effective means.
Ideally, each company would develop its own chatbot system through the APIs available in messaging services, such as Apple for Burberry. They'll need to think in terms of a personalized system, because not all businesses or chatbots are the same, or would behave in a similar manner.
Gathering information and advice from their design, development, marketing and legal departments is fundamental for each business to create a good chatbot service.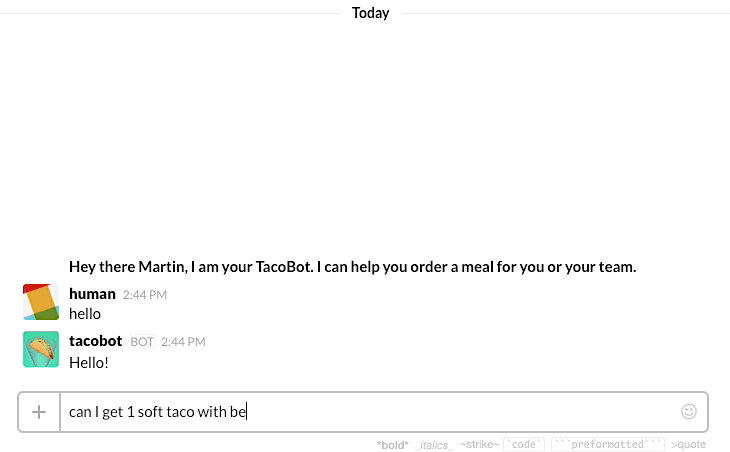 Among the first early adopters of conversational commerce, there are such striking examples as the Tacobot of the fast food chain Taco Bell, which allows you to order by text message; or GWYN of the 1-800 Flowers florist chain, an artificial intelligence system that analyzes the user's previous purchases and queries to make smart suggestions for customized bouquets.
But its use can also be part of a conversational marketing strategy: National Geographic created a chatbot with Einstein himself to promote a TV series about the scientist.
→ This may interest you: How to improve customer service through your product content
Benefits of conversational commerce for the buying and selling experience
Benefits for shoppers
Convenience
Speed (speeds up the process, as the chatbot can check everything for the user)
A more 'human' experience
Advice on shopping
Personalized recommendations and offers
Safer payment methods
Technical assistance
Real-time 24/7 response, without a wait
Benefits for sellers
Improved customer service
Buyer Loyalty is fostered
Online reviews are promoted
Feedback is collected immediately
Cross-sell and upsell opportunities
More accurate logging of information and conversations
User behavior analysis
Processes are automated (chatbots based on artificial intelligence)
What types of conversational commerce systems are there?
Chatbots
Chatbots are the most popular conversational trade methods and are based on an instant messaging system.
It's important for brands not to limit themselves – they should be available for contacting on any of their platforms. In your case, it may be via your own chatbot on your website, but you should also make it easy for the user to contact you through their favorite medium: iMessages, Facebook, Alexa, Slack...
Analyze which media are the ones most used by your audience (as these can vary by region or sector) and through which media you receive most inquiries, to find out which ones to develop.
Chatbots can be based on contact with a real person, a personal assistant, or with a digital bot that responds according to learned artificial intelligence.
There are already some specialized services in the market to create your own app or website chatbot, like Botfuel or Blahbox.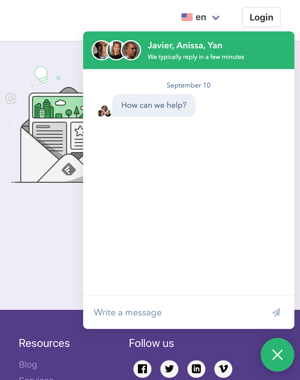 Voice Assistants
Siri, Alexa and Google Echo already form part of the daily lives of hundreds of thousands of people, and that presence is expected to grow exponentially. It's estimated that by 2022, 55% of the U.S. population will have a smart speaker in their home.
These devices record and respond to voice commands and queries, from ordering a take-away or the weekly groceries from a supermarket, to requesting an Uber taxi. By integrating a device like Alexa with all the information of a marketplace like Amazon, also makes it possible for the device to quickly check that catalog and make customized suggestions.
Of course, not all businesses are able to launch their own virtual or voice assistant. But they can start adapting their product content so that it's easy to be recognized and read by voice assistants and similar devices.
And as it's always better to teach by example, we'll invite you to chat with us if you need to bring out a product catalog that's well prepared for conversational trade.
Try our PIM's free 30 days trial and give your customers a customized product content to surpass their expectations.