People are often amazed by the proverbial butlers of fiction. Need a spare pair of slippers for a guest? Alfred will straight away dig a pair out from some forgotten wardrobe. Feeling a bit thirsty? Even before you've said a word, Nestor will be there at your elbow holding a silver tray with Port.
Wonderful indeed. Nevertheless, even if to have a butler in our own homes would be unthinkable, in our online life we expect to receive this kind of attention as an everyday occurrence. Expectations and demands made of online customer support services have escalated to almost aristocratic levels: the user wants answers right away, in whatever channel he happens to be, and not mere automated responses but a warm and personalised treatment.
To expect excellent attention to be paid to millions of users across the world, in various languages and across different time zones, is like expecting a virtual butler to exist in real life. Yet whether they like it or not, for all businesses with an online presence (and even for those which only operate offline), offering this type of service will have to pass from science fiction to reality.
Table of contents
Studies on ways of achieving customer satisfaction leave no room for doubt: a buyer values the actual experience above price and even quality of the product, and 86% of users will spend more money if the attention they receive is good, according to a study by Walker. It is hardly surprising that the foremost recommendation by marketers and customer success experts is the mantra of "sell the experience, not the product"
Having said that, investing in customer services is costly, even though those dreadful times of employing a butler at the expense of bread and water have been left well behind. Nevertheless, according to Bain & Company's analysis of a number of companies, 80% of organisations believe that they are offering a first-class customer service… while only 8% of their customers agreed with this assertion.
In rating the customer services as provided by online companies, brands and shops, the average marks given by users tend to be very low. Behind that self-satisfied stance of businesses who refuse to improve nor cooperate, is a persistent stagnation and an indifference to seeing what can be improved, listening to the customer and developing more complex strategies; these obviously require greater effort and resources but can bring excellent results in the long run.
"As a support team, it's our job to learn about customer success stories, dig into the 'how-to' of using our tool, and feed that back to our customers in our conversations."
Diana De Jesus, Support Team Lead at Hotjar
Above all, good customer service begins by building a broad experience base that includes the needs, profiles and consulting or purchasing route of their users.
And, for those businesses dealing with products, it also encompasses an in-depth knowledge of their catalogues. Make yourselves comfortable: you bring the Port and slippers, we'll bring the tricks and know-how.
The better informed, the merrier: How to lead a customer to a satisfactory experience
It's no great revelation that in any given sector, information is all-important. Even so, it is surprising that many customer service departments side-step the relevance of information when called upon to resolve doubts and problems. Kind tones and gestures are worthless if the facts are absent.
The most common complaints made by customers concerning the service provided by any of the online channels, are:
About waiting times being too long.
The person on the other end not understanding their needs or failing to solve their problem.
Not having contact with a real person, and the process being too automated and robotic.
The most effective way to resolve such a situation is by training the customer support team. A good system of organisation and management of information and product content will have positive repercussions in the customer service department, since employees can more quickly access any data and have a better understanding of what they are selling.
Also, it is not enough to imitate the example set by another company in the sector: personalisation also applies to customer support, and the metrics of one company selling taps may not work for another, even if it is distributing the same type of product.
→ Start here: 7 ways to improve user experience
The benefits of having good access to product information, for the customer support team, customers and company
Faster settlement of queries
As already mentioned, by having access to well organised product information, customer service employees will know where to find each piece of information necessary for dealing with an enquiry concerning the user, buying or sending.
The team needs to have access to correct and up to date information on the characteristics of each model (and what variants are available for sale), the product stock in all online and offline channels, availability in physical shops, delivery times and mailing costs to specific localities... A fast and smooth service is always a welcome surprise, given that most users will have had bad experiences in the past and are expecting to receive background music and a mediocre service.
What's more, with a complete knowledge of the product catalogue, customer service will know exactly what exchanges and compensations can be offered to a dissatisfied customer and thus avoid false promises.
Taking an example of customer support by means of webchat on the Sephora website, the consultation took no more than three minutes and the person attending on the line swiftly adapted a specific question to more exact details, to give an agile and useful reply.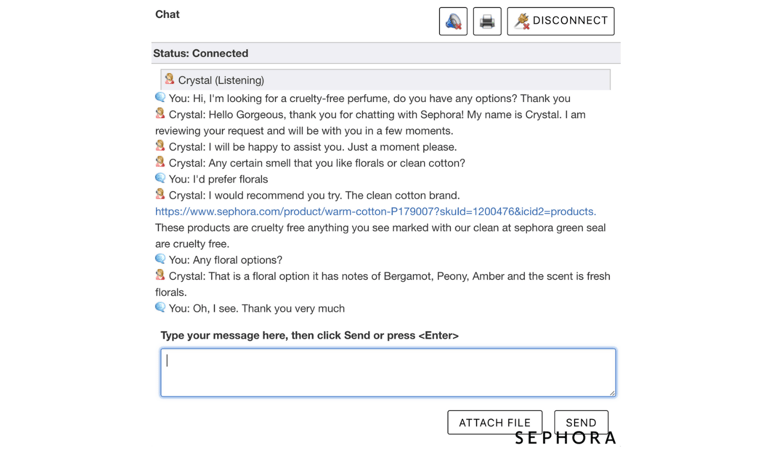 More reliable and comprehensive information
Providing a guarantee that a given customer will find the belt he's looking for, or that the mobile phone case can be exchanged for another model, means that the specification and information it has to be 100% complete. Erroneous or out of date information leads to frustrated customers, whereas an efficient content-data organisation reinforces the brand experience and everyone gets to share exactly the same version of the information.
Fewer abandoned orders or returns
Through adequate product information, customer support teams can make more precise and better substantiated recommendations, while customers will benefit from a greater probability of receiving just what they were originally seeking.
Increased sales
It's true to say that experts who are knowledgeable about the products they're selling, are worth their weight in gold. As spokespersons, customer support agents are very important brand representatives and should be able to explain why a certain product is better than another, or which one more closely suits a customer's needs. If they are able to transmit a tone of authority, the user will feel that it's a trustworthy service and will be encouraged to make a purchase.
"It's important to know what actual problem your product or service solves for the user. Talk to your existing customers and learn about the real benefits they got, and how they use it. Review mining is also great for this, look for why people are endorsing your product and use that. These people will tell you what your future customers are trying to solve, in a language that resonates with them. It will greatly benefit your support and sales team, and your copywriters even." | Adrian Timar, 123FormBuilder CRO Manager
Development of loyalty and premium service
All of the above stems from the Holy Grail of any brand: to acquire loyal customers. And few people will want to leave a site where they're being well looked after.
According to an Oracle study, 74% of experts consider that a good user experience is fundamental for achieving loyalty. To give incorrect information or to commit even the smallest error causes an insurmountable wound in customer confidence and brand image. Furthermore, with a good information organisation system it is easier to identify and keep track of the tastes and preferences of customers by means of their purchase and enquiry history. In this way, more effective marketing campaigns can be designed for informing the appropriate clientele about relevant new products or product launches.
Ways product information can be used to improve customer support
What benefits can be noticed in the short term from a customer service team, who are well trained in the product or service they are selling?
A better articulated conversation
Why have some brands put so much effort into collaborating with influencers and anonymous people on social networks? Because nobody is better able to comment on a product than those who use it.
Customer support employees need to know their products or services as if they were living with them on an everyday basis. Such an employee cannot be taken by surprise by being asked how a product works, or about its advantages, variants and even possible problems. The customer is not just looking for a reliable source of information, but additionally for someone who's able to put him or herself in that customer's shoes and who doesn't try to force him to choose a product he doesn't consider really suitable.
"Customer support teams will internalize a product's features better if they have the chance to experience it for themselves. Some companies do this physically by allowing employees to try out new products, while others do it in interactive training modules. Many companies offer employee discounts so support team members can become customers themselves and learn and advocate for the brand." | Blake Morgan, Customer Experience Specialist
A confident tone
While the above follows from the notion of customer support drawing closer, this doesn't imply becoming more emotional. The tone remains totally professional, this way the customer feels that her query is being understood in a sincere way and that she's being looked after by someone with experience in that type of problem. What's required is more answers that are tailored to each individual customer, and fewer handbook options. To achieve this, an in-depth knowledge of all possible customer profiles and which products or services would best fit each of them, is needed.
An infectious positivity
How many times have you decided not to go back to a restaurant, or left all the laptop cases on the counter because the shop assistant didn't seem at all enthusiastic about selling you anything?
This is the key to a positive user experience: it's not so much the object you buy as the sensation you get from buying it. A good customer support team can spread such an emotion by finding the right product, resolving concerns and anticipating the delivery date.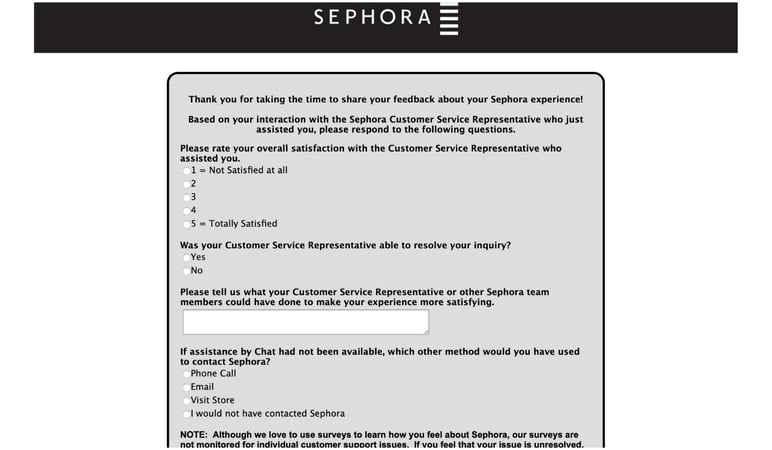 The most effective procedures for transmitting product information to customers
Although the telephone is losing popularity as a means of communication among younger generations, it's still the main option ahead of email. The telephone is used especially in emergency situations or if an email reply takes too long (which in today's terms is barely one day).
Online shops that don't provide a contact telephone number tend to make users distrustful. Conversely, a modern service can broaden this mode of communication to many other applications, such as Skype, Hangouts and other automated services accessed from their website. As occurs with payment methods, the more options for contact that are presented across all channels, the more likely it is that any user will persist and make contact instead of giving up their attempt to make an enquiry.
Email is not the fastest contact route, given that it means taking one's time to describe the query or circumstance in writing and wait for a reply that, on average, will take more than a day to arrive. However, its use is very popular because email avoids the friction of human contact, it's free (whereas many companies don't offer free phone contact) and some users feel they can explain the problem better as well as attaching material such as photographs of the product.
It's important to discern when it might be advantageous to take the step up from email to telephone and try to contact the customer to discuss, above all when faced with delicate or complex situations that might give rise to an endless thread of messages to and fro.
But without doubt the new kings of customer service are webchats, whether automated by means of replicas of bots which employ artificial intelligence and machine learning, or using employees to attend each consultation (for which a much more powerful infrastructure is required).
"We use programs to see what users are doing on our website and in our product — because actually seeing and watching what users are actually trying to do is much more valuable than simply asking them, and we can proactively reach out to people who are stuck." | Larry Kim, MobileMonkey CEO
The software that employs artificial intelligence to drive chatbots and CRMs can't entirely substitute service by humans, but it is a useful complement in certain communication channels and circumstances (for example as an enquiry route within a mobile app, or for customer support covering nights, holidays or out of office hours).
→ Free download: A handbook for tracking customer support KPIs
All this is about providing a service to customers, but something is also received in exchange. Thanks to the data that can be extracted and interpreted by customer services, suggestions for product or service improvement can be made to the departments of design, manufacture, sales and marketing.
Diana de Jesus at Hotjar says that this "requires us to always be in touch with other departments' work; for example, our marketing team is constantly writing helpful guides, blog posts, and case studies. Anytime this type of content is written, the Support team is notified".
For this purpose, attempts should always be made to gather customers' impressions of the product and the way in which it is presented in both online and offline channels. The essential ingredients are email or telephonic surveys, web analysis, and the simple evaluations at the end of an email or chat, like the emoji buttons at the exit door of a shop. It may seem that collaboration would be boring for the customer, but in reality it gives them the impression that the brand appreciates their opinion and is interested in making improvements accordingly.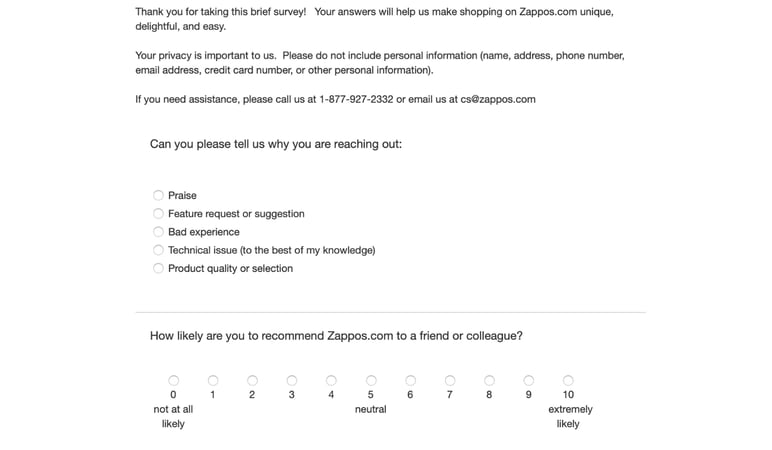 Product information training for the customer support team
No matter how kind and friendly your customer support team is, it's of no avail if the team is not capable of providing relevant information tailored to each case. Giving the customer support team access to all information about the product or service is essential for guaranteeing a satisfactory and memorable consultation experience, which in turn will tend to boost recommendations and sales.
Customers want to get the impression of speaking to professional, specialist and well-trained teams, rather than a switchboard operator who is hardly able to understand their doubts or requirements. We've all been through that situation of being shunted from agent to agent, speaking with a person thousands of miles away from the actual company and with only a very basic knowledge of the brand they are working for.
"Too often, service agents are the last to know about new features or marketing offers, and then they struggle when customers call to ask about these things. By treating Customer Support and Marketing as a single team instead of separated silos, information can be exchanged in both directions. Service agents learn about what's going on in different parts of the business, and Marketing employees learn from the 'front line' about what customers are saying so they can continue to evolve the offerings to meet consumer demand." | Dan Gingiss, Chief Experience Officer, Winning Customer Experience, LLC
Key points at which the customer support team can be made aware of other internal software procedures:
Analytics and data management: Conclusions can be derived from interactions with customers about their preferences.
Marketing: Communication campaigns and workflows become more effective and customised if based on records of actual user behaviour.
Automation: Costs can be reduced through using complementary customer service tools (chatbots) in easy queries, and centralised product content databases (PIM).
Final thoughts
Due to the expansion of omnichannel experiences, companies should be prepared to attend to their customers by whatever means (including social media and mobile phones). The type of service and attention will depend on the specific requirements of each scenario or circumstance, such that the language and response speed may vary according to the method of enquiry and their average user profile.
Being prepared for all kinds of situation is the best strategy: but before that you should train your own team. If you haven't yet discovered how promoting product information within your company brings great benefits to the customer, start automating the processes of data organisation and access to catalogues right away, and rise in the ranks to greatness.