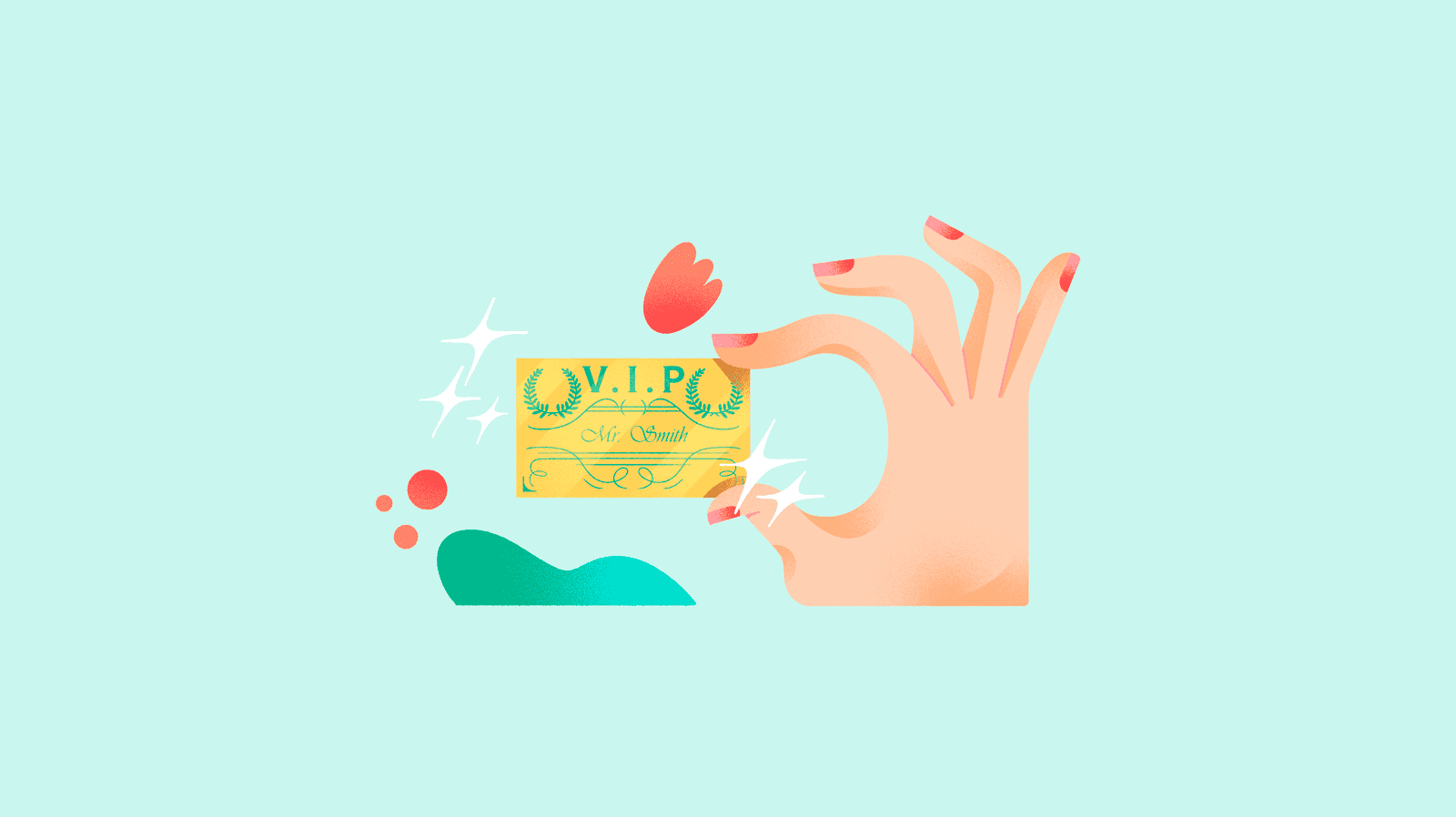 The origins of product memberships
These probably remind you of films set in bygone eras or stories from an older person: the milkman who left bottles on the doorstep every morning or the Avon representative bringing their briefcase of new products every month.
Product or brand-subscription services are nothing new: in fact, they're one of the oldest business strategies around. A bird in the hand is worth two in the bush: retaining a loyal customer will ultimately be much more profitable for a brand than seeking hundreds of new customers every day.
However, the internet and digital sales are changing the horizon. Presented with the opportunity of attracting thousands of users at once, in real time, and tracking new regions and types of buyers each minute, product-marketing strategies have shifted towards targeting large audiences.
Models like Amazon have popularized quick and 'unfaithful' ecommerce: customers look for the cheapest or earliest-available product, without being tied to any particular brand, service or regular order.
However, in the last few years, these same commercial giants have begun changing their focus again. Obtaining consistent product orders and keeping the same customers interested over time will end up being much more profitable for manufacturers and retailers than an ongoing search for new audiences.
→ Is it worthwhile selling directly from brands to customers? The D2C model
What is a membership ecommerce?
An ecommerce membership system is as simple as a registry of customers who access an exclusive service (exclusive products, offers or sale conditions for members), of members who wish to regularly receive a certain type and quantity of products, or who wish to be surprised every so often – normally once a month – with a selection of products or samples (food, cosmetics, fashion accessories, books, etc.).
→ Another key for creating customer loyalty: the importance of packaging
Types of subscription ecommerce businesses
Replenishment
This is the most common membership method for subscription boxes. It involves shipping products on a weekly, fortnightly, monthly or other periodic basis.
You can offer customers the option to choose the frequency and volume (for example, if they want to receive a new pack of sustainable toilet paper every month or every fortnight, with 12 or 24 rolls), or they can leave it all in the hands of the seller.
With staple products, such as food or toiletries, it is more common to allow the buyer to choose the frequency and quantity, while monthly 'surprise' subscription boxes may be more popular for leisure or complementary products, as we'll see below.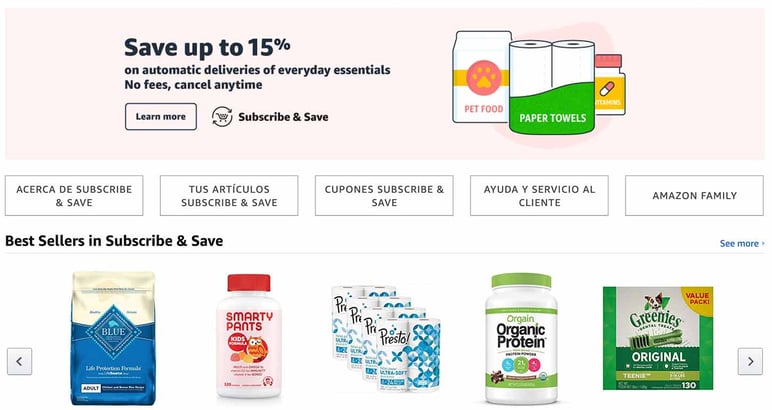 Subscription boxes
As a discovery ecommerce, these boxes have gained a great deal of popularity, particularly among young people. In exchange for an affordable fee, customers will receive a package at their door every month, with a surprise selection of products.
These can be from a single category – or from a combination, if the retail sells more of an experience (a 'relaxation box', for example). They may also include different brands or specialize in a single company, allowing customers to discover a range of different products each month.

As these are not essential products, the key to guaranteeing subscriptions is in marketing and advertising, and the generation of expectations for each delivery. You can also make use of questionnaires to analyze which kinds of products will be most successful, therefore improving your deliveries.
→ How discovery ecommerce works: new products, more customers.
By categories
This membership system is common for services: basic, premium and business packs, scaled by price as they offer more features or extras.
It can be easily applied to ecommerce through boxes or orders of different volumes and categories. For example, a box that only includes seasonal vegetables, or also comes with fruits, or even a few tins of gourmet tinned foods.

Offering different types of membership is a useful way of calculating your customers' average spending and finding out which types of products most interest them.
Offers
Finally, many customers are only prepared to join a membership if it offers financial benefits. As with classic retail-chain clubs, this type of ecommerce subscription offers attractive conditions, such as free shipping, and vouchers or the accumulation of points that may be exchanged for discounts.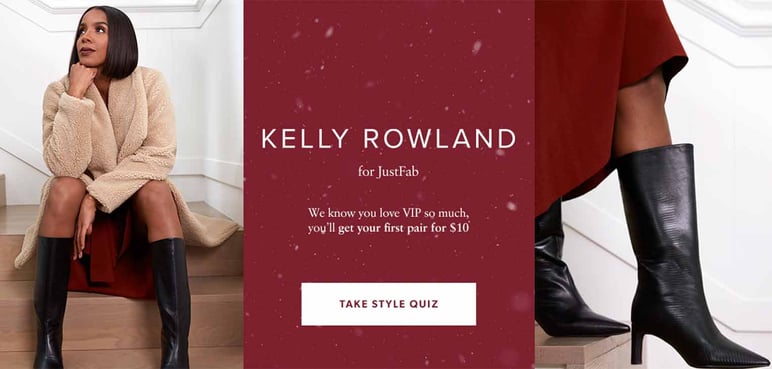 This system may be useful for brands or retailers who want to clear out stock from time to time, giving exclusive customers access to the lowest prices. However, it is not particularly profitable, except for mass discounters.
Clubs offering benefits that are difficult to obtain (a small voucher for your birthday, or a discount after spending a certain amount of money with the brand or store) are often abandoned more quickly by customers. However, these can be a good strategy for collecting information about your buyers and their purchasing habits.
Is it worthwhile offering a membership system in your ecommerce business?
There's no shortage of people asserting that memberships and subscriptions are the future of digital sales.
Without a doubt, in recent years, subscription boxes have significantly increased in popularity and – in the wake of the pandemic and as fewer people visit physical stores – many consumers need to regularly receive products. The interest is already there, and taking advantage of this by offering memberships with added benefits is, in principle, a safe bet.
Benefits of ecommerce memberships
Creating loyalty in returning customers.
Continuous sales flow.
Ability to predict shipping and packaging costs.
Discovering shopping habits (types of products, frequency, common dates, etc.).
Personalizing newsletters and email campaigns.
Generating expectations through exclusive or early access to offers and products.
Feeling of exclusivity (terms like club or VIP member).
However, ecommerce memberships come with their disadvantages, both for buyers and sellers. They can often end up generating fatigue, with a constant churn rate and the need to invest a great deal of effort in marketing to continue gaining new subscribers.
You'll also need to balance the cost of the products included in each box with the fixed price of the pack and any applicable offers. Replenishment memberships are easier to manage than subscriptions based on a changing selection, for which you'll need to thoroughly analyze the interests of your customers and the range of products at your disposal.
To get started, you'll need a specialized subscription-sales plugin (usually offered by the majority of ecommerce platforms, such as Shopify, Magento or WooCommerce).
Although memberships to online stores and products have gained popularity, they're not suited to all business models or catalog types. Fully analyze your situation in order to weigh up its viability, and to decide whether you should add a surprise subscription-box service, a member's only club with exclusive benefits, or a periodic replenishment service to your ecommerce business.