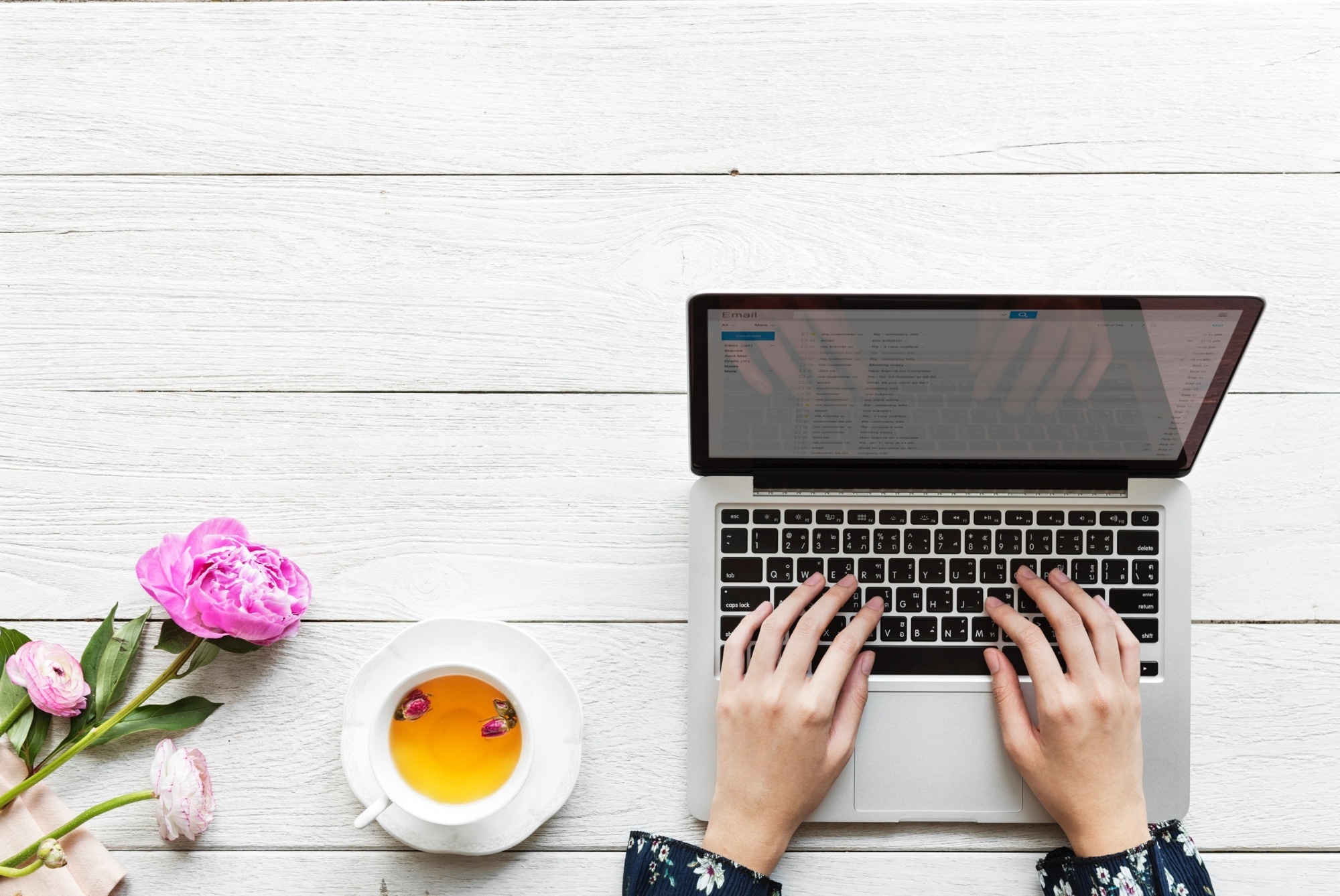 There are many marketplaces where companies can sell their products online. In fact there are so many that the real question is which one or opt for. eBay and Amazon are the undisputed leaders that count with a huge amount of users – a factor that makes them the most attractive platforms for online sales. But there are also other elements to consider when choosing where to present our products, such as our target audience, because while other market places might have a lesser ratio of hits per day but, these could fit perfectly our target customer.
After judging the pros and cons of a particular marketplace and once the decision to invest in them or not is taken, it's essential to make a good selection of those that are more appealing. Fortunately, the headache of managing many sales channels is a thing of the past, so this will not be an impediment to increase sales.
Here's a summary of the best 7 marketplaces that should be taken into account:
1. eBay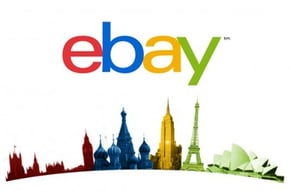 It's one of the best known global marketplaces and offers different types of sales:
• Auction: The seller sets an opening price for a product and a timeframe for users to bid on it. Whoever makes the highest bid wins the product. This sales system isn't without controversy as cases of fake bids often occur with the purpose of increasing the final sale price.
• Buy Now: The seller sets a fixed price for the product.
• Classified Ads: This format comes in useful if a buyer wants to receive multiple contacts for the purchase of a product. In this case, the final transaction is not made through the platform.
One of the advantages of this platform is the good product exposure as they invest in adwords, and given its international presence, opens to a huge market. If we do our job well and we properly manage the sales, we can climb in ranking through customer feedback, which gives confidence to other buyers.
About the fees, it's important to know that eBay charges for each ad that you place on their system and also charges a commission for each sale you make. They offer a monthly fee that lowers the individual ad price and presents other advantages. Occasionally, they also offer discount and special offers packages so if you're interested in selling, you should take advantage of everything that this giant marketplace has to offer.
2. Amazon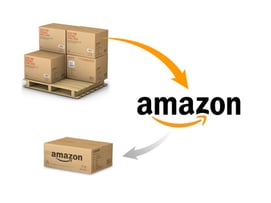 Just like eBay, is a multiproduct selling platform with a vast international presence. If you're a professional seller, you ought to sign up for an account with a fixed monthly fee (39€ per month) and fixed commissions on sales (15%). Amazon is one of the market places with the highest fees, so it's important that your sales have a good profit margin if you wish this platform to be worth the trouble.
One of the Amazon market place's advantages is they logistics service. They undertake to store your inventory, collect, prepare and ship your orders across the EU and provide the customer service. This service is pay per use.
Another factor to consider is that you and your competitors are not the only ones selling products on Amazon. Amazon itself sells stuff and we can warn you that this competition will be tough.
3. Rakuten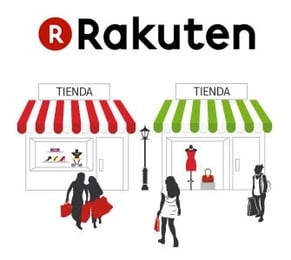 It's the Japanese version of eBay and Amazon, although with significant differences. Rakuten is a huge virtual malls where you can find various 'shops' that sell their products. In 2013 they opened an office in Spain and although they are relatively young (they started their activity in 1997), it has grown exponentially, so much so that Forbes placed them last year as the ninth most innovative company in the world.
If you want to sell on Rakuten, you'll pay 25€ for access, in addition to a monthly payment of 29.9€ and sales fees, which vary between 6% and 12.5%, considerably lower than other marketplaces.
4. Tmall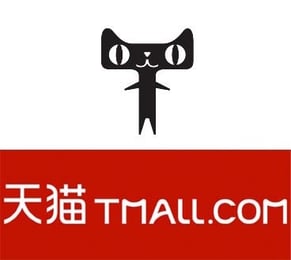 If eBay and Amazon reign in the US and Rakuten in Japan, we now present you the king of China's marketplaces. Tmall is the undisputed leader in online sales in this country and has 180 million shoppers. The potential is so high and the Chinese market is so complex that Zara has begun to introduce their products online in this country through Tmall. Other major brands that also use this Marketplace to reach Chinese consumers are Nike or Burberry among many others.
The Chinese market, in addition to being huge, is distinguished by the amount of online transactions. Currently, 40% of online sales take place in China, which is something to keep in mind.
Tmall is the B2C platform of Alibaba Group, which features Alibaba another powerful version of this B2B market place which greatly facilitates foreign seller's access to selling in this country.
5. Etsy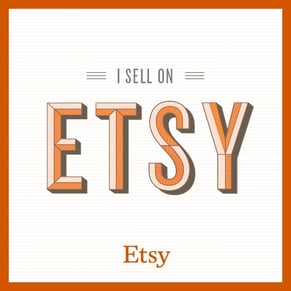 Here's a clear example of a marketplace specializing in specific product type: handmade products. Etsy is the undisputed leader of online sales channels devoted to crafts, even when compared to monsters like eBay, Amazon or Rakuten. It has by far fewer visitors, but these visitors know exactly what they are looking for and are therefore targeted audience.
If you're an artisan, Etsy is an ideal option if you have not yet launched your own online store. And even if you did, don't underestimate the option of accessing this marketplace, because it will expose your products to new markets that would be a lot more difficult to reach on your own.
The rates are very economical, as there is no monthly maintenance fee, listing a product costs only 0,20€ per unit and the sales commissions are 3.5%.
In addition, the interface is customizable, so that the artisans who sell can give it their personal touch.
There are other 'Made in Spain' options for selling hand made products: artesanio, craftual or artesanum. These may come in handy but in terms of the potential audience they offer less than Etsy.
6. Newegg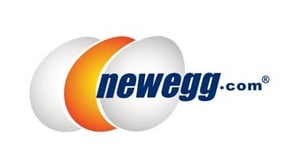 Here is another specialized marketplace. Newegg focuses its business on selling electronics products. It commenced in the United States but it has created local versions in Ireland, Netherlands, New Zealand, Poland, India and Singapore.
They boast offering the lowest commissions among all the big marketplaces, ranging between 8% and 13% depending on the type of product. They also help boost sales with marketing strategies on products on offer. Another of his peculiarities is that accept bitcoin payments.
7. Bonanza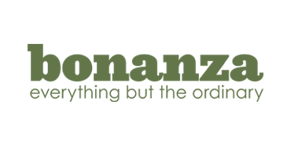 On Bonanza you'll find 'anything but the ordinary', at least this is their motto and the truth is that this marketplace is working well and is slowly increasing its market share.
On this platform you can find a mixed bag of a lot of products, and some US media openly state that Bonanza can overshadow even the eBay itself.
Sales commissions are really attractive. Adding products is free, you only pay when you make a sale and they ensure that 97% of the money goes to the seller.
It also facilitates the transfer of products from another marketplace. If you already sell on eBay, Amazon or Etsy, Bonanza allows you to import these products to your Bonanza store.
We have highlighted the 7 'stars' among the marketplaces, but there are many more that may be of interest. Of course, to avoid collapsing under the weight of the task of managing many sales channels at a time please do have a look at the options offered by SalesLayer a unique platform to simplify multichannel management in major marketplaces. It's the secret of the success for your online sales strategy. Contact us and let us help you with your product information management!