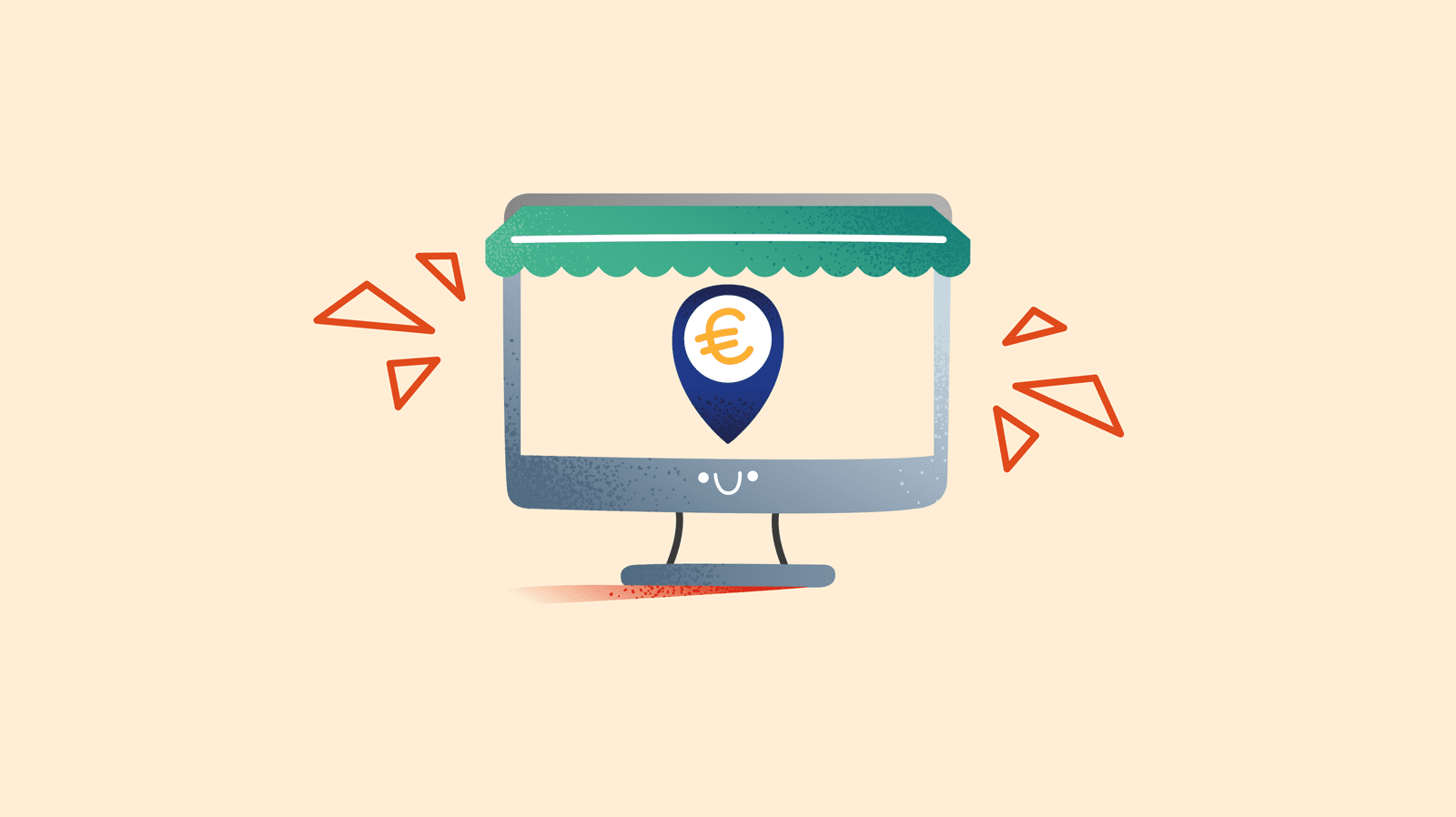 What is Shopify?
Shopify is the ecommerce platform that's used by over one million businesses worldwide to create and maintain their online stores.
Some of the advantages you'll find include:
A control panel that's very simple and easy to use.
A mobile app that allows you to track your online store in real time.
Free SSL security protocol included.
PCI Level 1 compliance certification.
3D Secure payments and encrypted payment data.
Shopify network availability 99.98% guaranteed.
Designs that are adapted to mobile device sales.
A wide range of plugins you can add.
More than 50 languages available.
Organization of your customers' data and accounts, which saves them having to create an account or register with every purchase.
Integration with other sales channels and marketplaces, such as Amazon or eBay.
A 24/7 support team available via email, chat and app.
A network of expert consultants if you prefer to have personalized help.
In addition, Shopify is compatible with virtually any ecommerce software, so it will integrate seamlessly into your data and business structure.
It's very easy to create an online shop with Shopify if you have a basic level of knowledge of ecommerce platforms. You can have your Shopify account up and running in less than an hour, although the time it takes to load your products will depend on the volume of your catalog and the automation tools you use.
We'll give you all the information necessary to make the launch of your Shopify online store as straightforward as possible.
→ More tools that you MUST try to manage your website on Shopify

How much does Shopify cost?
A free 14-day trial version is offered, after which to continue using Shopify you'll need to choose one of their monthly, annual (10% off) or bi-annual (20% off) plans:
Shopify Lite: Allows you to add purchase buttons on other channels, such as Facebook, or Squarespace or WordPress websites, for US$9/month
Basic Plan: US$29/month with 2 employee accounts
Shopify Plan: US$79/month with 5 employee accounts
Advanced Plan: US$299/month with 15 employee accounts
Shopify Enterprise: customized for high volume businesses
You can change your plan at any time. Otherwise, Shopify has no extra costs for bandwidth usage on your website, account setup or web hosting, which is included in all plans.
Is Shopify or PrestaShop better for sales?
If you're still wondering which ecommerce platform will be best for your business, no doubt PrestaShop is another name you'll have heard of quite often.
PrestaShop has grown in recent years as a strong competitor to Shopify: it is also very easy to use and allows you to create an online store quickly and without much technical knowledge.
In that case, what's the difference between selling on Shopify or PrestaShop? As mentioned in the previous section: the price.
Or rather, your calculation of costs. Because Shopify is a complete server, in which you pay a fee for some included services, such as web hosting, security certificates, and a payment platform.
PrestaShop, on the other hand, is open source and free, which may at first glance strike you as a much better choice.
However, do keep in mind the small print: just because PrestaShop is free doesn't mean it comes without added costs. You'll need to invest more time, resources and knowledge to customize and equip your online store, and add those plug-ins and features that aren't included, many of which need to be paid for.
Therefore, the difference in the service is not so much in their price as in their convenience: what would you prefer, an all-inclusive, ready-to-go system, or one where you are free to modify the code and add external plug-ins?
If the answer is a ready-to-go platform like Shopify, read on.
→ If your answer is Prestashop... we tell everything about it here
A step-by-step guide for creating an online store with Shopify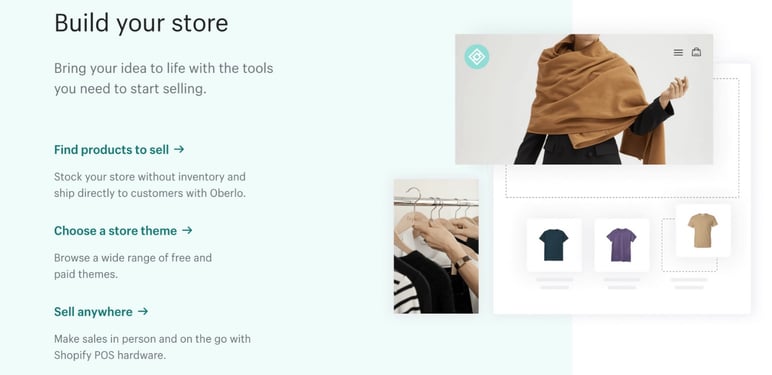 Sign up to Shopify
From the main Shopify website you can create an account in just a few steps.
Depending on the type of business you have and the products you're going to sell on Shopify, you'll have to check which boxes and options you need to activate in your account. For example, the type of fees or taxes that can be applied to each product, and whether a shipment charge should be added to each product (this will normally be the case for all physical products).
Finally, you can create a new domain for your online store or use an existing URL and link it to your new Shopify account.
→ You might be interested: Magento, the most powerful ecommerce platform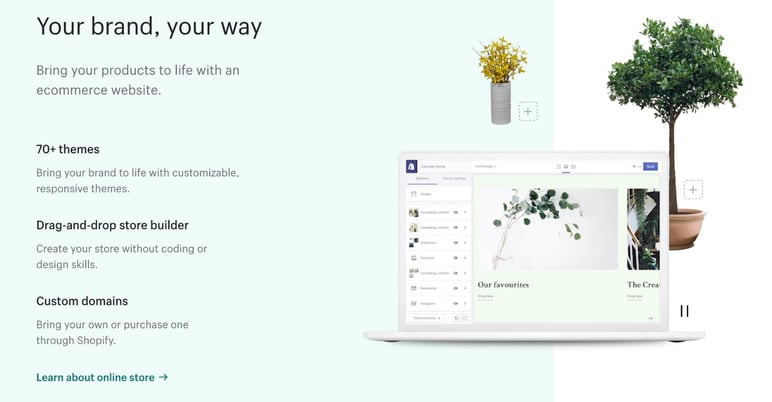 Design your online store: free Shopify themes
You can browse dozens of topics for Shopify without leaving its website. It provides a catalog of official templates which you can customize to your liking through pre-configured options, or HTML or CSS code if you have the necessary experience.
Shopify allows you to adapt most of the features of your online store, such as:
Featured image on the home page
Image carousels
Logo (it includes a logo generator if you don't have one yet)
Color Palette
Typefaces
Type of product grill
Additional plugins for each product page, such as displaying related items
There are many more free Shopify themes available on the Internet, like TemplateMonster, if you're still searching for the design that best suits your needs.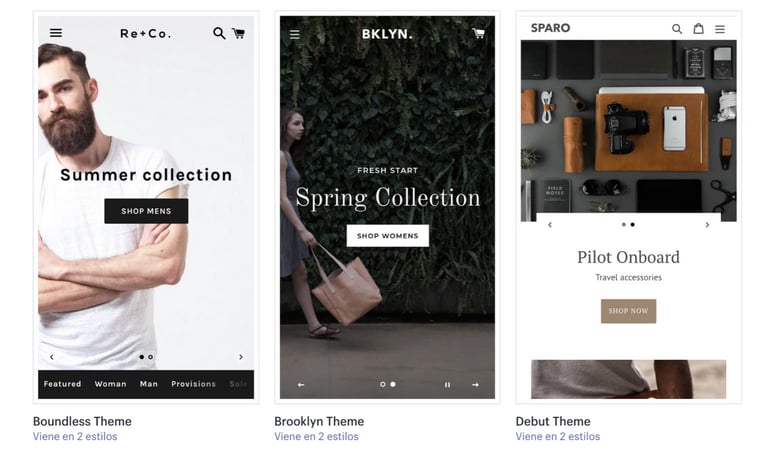 The important thing is that if you choose a theme that's not an official Shopify theme, it should be one that's adapted to the platform. A theme designed for another CMS such as WooCommerce or Magento, or universal, can give you problems as each system has its own, specific visualization features.
Remember also that not all online stores are the same, and that a template adapted to your industry or type of product can be a great help when it comes to organizing your content and meeting your customers' expectations.
In Shopify, themes can be replaced at any time and a record of those you're no longer using is kept in your account.
→ Take good note: Tips for designing the best online store
Connect your catalog to Shopify
In your store menu you will find the "Add products" button under the "Products" tab. Clicking and confirming seems so easy – but will it really be so quick?
That will depend on the inventory and product content management system you have in place. If you work manually using spreadsheets, uploading products one by one to Shopify will be a long and boring task, as well as being prone to many errors.
To work efficiently with any ecommerce platform like Shopify, a Product Information Management (PIM) solution is a must.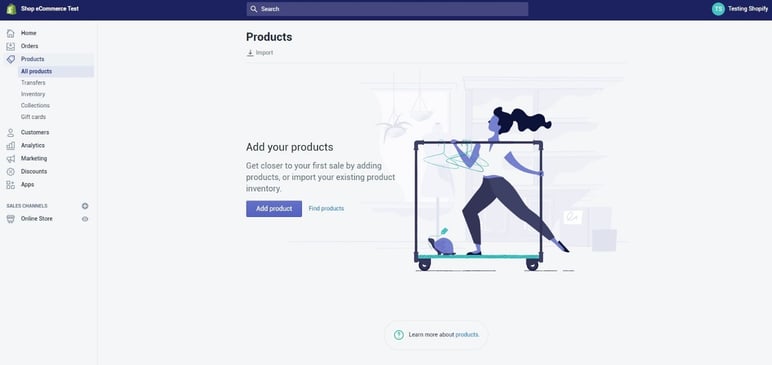 This software creates a single central database for all your product data, so it's kept ready for exporting to any channel at any time. At Sales Layer we provide a connector for you to send the product information that's in your PIM to Shopify, saving you even more time and effort.
Once you have your entire catalog imported into Shopify, you can organize it by collection to make it easier for your buyers to browse your online store.
There is no limit to the number of products you can sell on Shopify: you decide what proportion of your catalog you want to add!
Extra features for Shopify
Some of the basic components of an online store won't appear by default in your Shopify account.
You'll need to configure them and, in some cases, install a plug-in to get those features.
For example, if you want to give your users the option to write ratings or reviews on your products, you'll have to activate that from your account. The same is true if you want to send email reminders to customers who abandon their shopping cart, integrate the store with social networks like Instagram or Facebook, or add seasonal offers and discount vouchers.
Not all payment gateways are included in your online store. You'll have to choose which ones you want to use and add them, checking the extra costs involved in each case:
Basic Plan: 2.4% and 0.25 Euro for credit card payment in online store
Shopify Plan: 2.1% and 0.25 Euro for credit card payment in online store
Advanced Plan: 1.8% and 0.25 Euro for payment with credit cards in the online store
Shopify has its own payment gateway, Shopify Payments, for which no transaction fees are charged. You can choose from over a hundred payment gateway providers, such as Stripe or PayPal, although they do add an extra charge for each transaction:
Basic Plan: 2%
Shopify Plan: 1%
Advanced Plan: 0.5%
→ Discover them all: The most popular payment gateways of the moment
Another important aspect in ecommerce is shipping: you'll have to integrate your courier service with the platform to register orders automatically.
Shopify includes an integrated calculation of rates with large courier companies such as UPS, and also has integrated drop shipping apps such as Ordoro, Inventory Source or eCommHub, if you prefer to leave your logistics in the hands of others.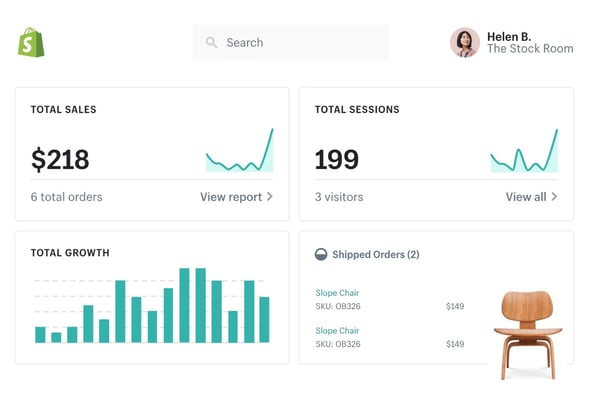 Product optimization for Shopify
Uploading the catalog to Shopify and waiting for payments to arrive has never worked for even the biggest of global brands.
Improving your shop and product content is a must when maintaining your website on Shopify or any other ecommerce platform. That is why it includes support functions such as SEO optimization on your H1s, titles and meta descriptions.
Don't forget to activate some of its other functionalities that will be very useful for your online store, such as the connection between Shopify and Google Analytics so you can check the performance of your website and the type of traffic that's coming to your store.
The Shopify control panel also creates product reports where you can review which products in your catalog are receiving the most demand and which are not selling.
→ Read more: Powerful copywriting techniques for online stores
Conclusion
Now you've seen how easy it is to set up an online shop with Shopify! As an ecommerce solution, it's one of the most attractive options for businesses that are medium-sized or smaller ones preparing for growth.
The features included in Shopify will allow you to automate many of the daily tasks of an online business, speed up performance analysis processes and update your catalog in real time, worldwide, thanks to the connections between Shopify and any PIM system.
If you'd like to learn more about Sales Layer's Shopify connector, start by trying our PIM software free for 30 days. Once you experience the peace of mind of having all your products organized in one place, connecting them to Shopify will be faster than reading this guide.