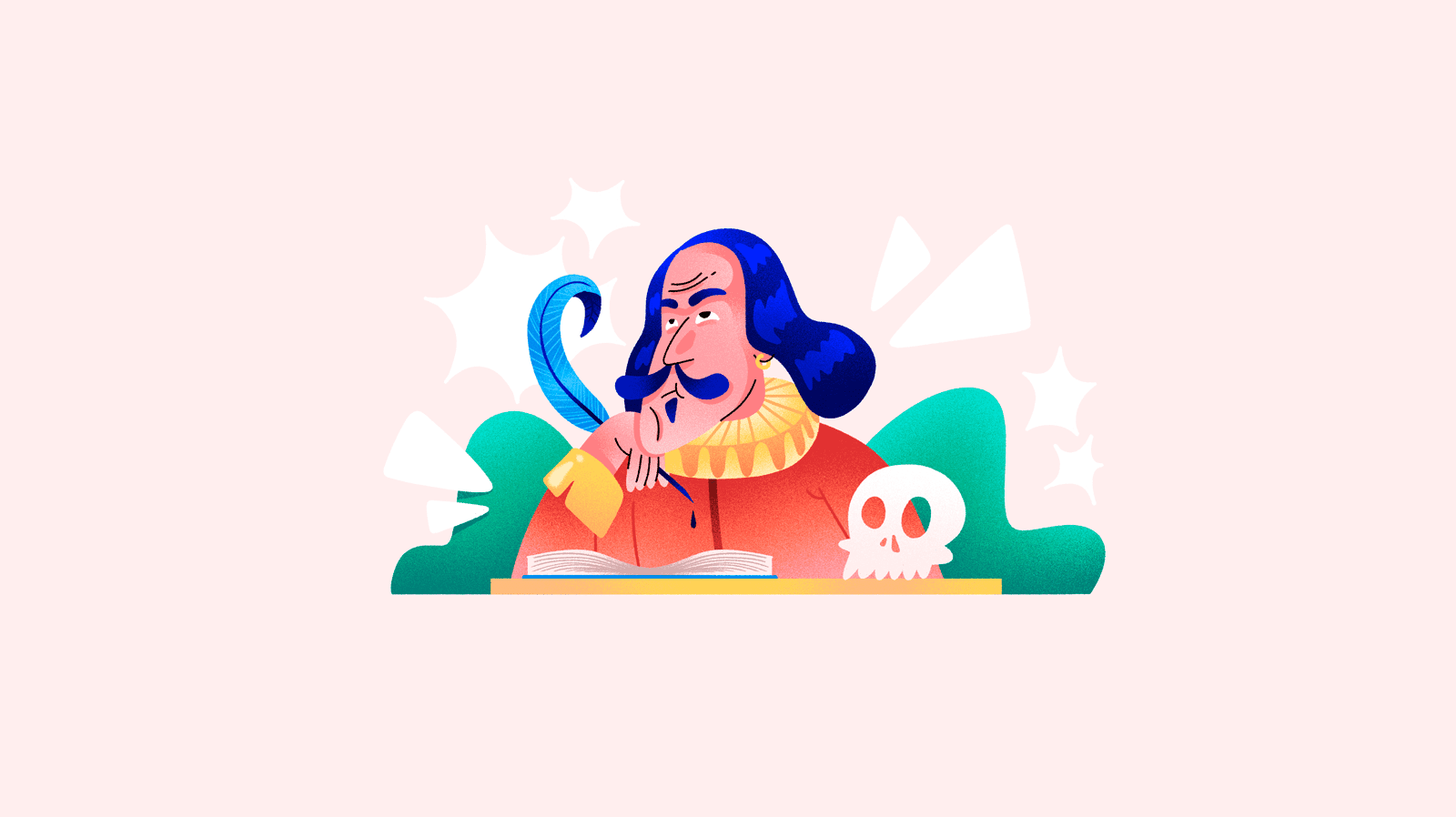 Which box of cereal would you choose in the supermarket – a plain white box with the words 'Corn Flakes' printed in Times New Roman? Or one with bright colors, sporting a cute little animal that tells you how many vitamins and minerals a bowl of cornflakes provides?
The product itself is the same: simple cornflakes. But it's likely the second box that caught your attention.
This is a common product description copywriting technique that can have a significant impact on your customers' psychology and your brands' sales levels.
Even if your product is a simple box of cereal.
Copywriting that will appeal to the buyer
Where ecommerce copywriting is concerned, traditional formulas may not work. Each product is unique, as is each consumer profile.
That's why the first step in product description copywriting is to fully understand what it is you're trying to sell and who you're selling it to.
Product copywriting checklist
Who is the typical buyer of this product?
What makes that buyer happy?
What are their core values?
What sensations does your product bring about?
How should it make the buyer feel?
What problem or void does the product solve?
How does it differ from other competing products?
What information is vital for customers to know about your product?
The process of creating great copy that meets all these questions can be a time and resource consuming process. Sales Layer PIM software is an intuitive system that can centralize the process and save your team valuable time.
Types of product descriptions
There are three primary types of ecommerce product descriptions that can improve your ecommerce shopping experience:
These are:
Brief product description
This is a concise description, usually two to three lines, located below the title and name of a product. These descriptions can be useful for your metadata and in printed catalogs. Short descriptions present a product quickly and help customers understand the product at a glance. They should include the most relevant keywords for the product.
Technical product description
These can explain the technical specifications of a product. They are often found in catalogs and websites with various technical specifications, such as electronic or building materials businesses. These descriptions may be used to summarize the most important technical details of your product, and include details such as basic functioning, composition, or certifications.
Long product description
With these longer product descriptions, the aim is to describe the product from a sensory point of view. They can comment on the product experience, advantages, and the brand's distinguishing qualities. These descriptions provide you with an opportunity to showcase your product in a way that targets the consumer's psychology.
Copywriting techniques in ecommerce
Throughout your product descriptions, there are a number of tactics you can put in place to boost the effectiveness of your product listing.
Provide solutions to problems
Every sector has areas of information that cause difficulties for buyers: this is especially true for ecommerce, where physical tactile experiences are missing.
For example, in the fashion sector, buying clothes or shoes online in the right size can be difficult. Users trust products that anticipate their needs and show that steps are being taken toward solving them, so present helpful solutions to problems they are likely to encounter.
For example: "Are you worried that the belt won't fit your waist? Tell us your exact measurements and we'll add an extra hole for free."
Being one step ahead of the customer can save them from time-consuming doubts and queries.
Do they often express concerns about how a swimsuit will look? Or whether a vacuum cleaner will collect up all the dog's hair?
Find out what specific questions and concerns your customers have and address them on your product pages.
This unique product description from cosmetics brand Glossier integrates this well, quelling concerns of mess, stickiness, and transference to fabrics within the product description itself.
Avoid thin content
Thin content is any type of webpage content that adds little value to the user experience.
Google scans the content of all web pages and determines if it contains enough relevant content. If your ecommerce site is found to have thin content pages, it can worsen your position in the search results.
Focusing on helpful and detailed metadata, content, and structure allows Google to identify what your pages are about and recommend them appropriately.
Almost half of all online shoppers start their search on Google, so optimizing your position in the search results can bring better sales opportunities.
To avoid thin content on your website, you should include:
Relevant keywords
Appropriate keywords correctly identify your products within common searches, so google will know when's best to recommend you. Include these keywords in all relevant public texts and all metadata. Combine primary, secondary and long tail keywords. To figure out the best keywords for your web pages, analyze the search trends for your products in each country throughout different times of the year.
Breadcrumb navigation
"Crumbing" the content of your online store in a logical way makes it much easier for both Google and users to read, which gives you a positioning advantage in search results. Homepage>Categories>Subcategories>Products is the most common technique. For example, Food>Drinks>Juices>Apple Juices.
A clear title page and tag
Google is incapable of reading images, so it's vital that you add an H1 title to each category and subcategory page to identify the topic of each page. You should also include corresponding title keywords in the metadata,
Using a PIM (Product Information Management) system like Sales Layer is essential in this respect to attain enriched, current and correct content across all product sales channels.
Back up your bragging
"The best", "The easiest", "The longest-lasting"
Phrases like these are prevalent in product description copywriting. They often arouse skepticism in consumers; especially if they look at competitors and find the entire market is saying the same thing.
If you want to promote your product with a strong statement of its success, accompany it with measurable proof.
Adding these forms of evidence has been proven to have a noticeable psychological influence on consumers:
News items and articles in the press
Buyers' recommendations
Customer reviews
Testimonials from companies or persons in authority
Success stories from reputable businesses
Logos of important customers
"Best Seller", "Most sought after" or "Editor's Selection" product labels
Use sensory storytelling
Thanks to virtual and augmented reality, online shopping is becoming an increasingly realistic experience. However, there are still gaps in technology that need to be filled by language. You need to evoke sensation and emotion to engage a user to make a purchase.
Stating the weight of a suitcase or the calories in a bar of chocolate are useful pieces of information, but they alone aren't enough to convince a customer to make a purchase.
Cookies that remind you of Christmas Eve with your family, or an electric fan with a beach-breeze mode can provoke positive emotions and memories that create a personal connection with the consumer.
Emotive storytelling has become a copywriting mantra because, to a large extent, it works. Creating a story around a product promotes a positive and personal connection with your audience, and makes it distinctive from competitors.
In this example, the haircare brand Aussie tailors its product description to its young audience with a more casual, conversational tone of voice while also providing valuable product information.
When creating a tone of voice for your brand, ask yourself what impression you want to convey. How do you want your brand to be remembered? What do you want your customers to think of when they think of your brand? How do you want your customers to feel when they experience your product or service?
Write, edit, and then format
In product sheets, creating a long-lasting visual impression is key. Using various formatting techniques and fonts can emphasize your product and create an emotional atmosphere that the customer will remember.
Divide your ecommerce product descriptions into short sentences instead of long paragraphs that are harder to read.
Include a list of bullet points for readers who want to see the key points of the product at a glance.
Conclusion
The most important thing is to put yourself in the buyer's shoes: offer them content capable of removing their doubts and attracting their attention, and ensure that you always display accurate and up-to-date information.
Collecting, reviewing, and synchronizing all this product information is a complex and delicate task – even more so for large catalogs.
When it comes to maintaining and enriching your product content, there isn't a more essential tool than a PIM.
You'll find the centralized database you need in order to bring together and organize your product descriptions. From here, you can also send your product catalogs to any platform or marketplace in real time, displaying accurate, enriched product descriptions across all your channels.
Sales Layer PIM can even review your content with a Quality Score, to detect any errors, gaps or missed opportunities.
So, discover PIM today with a free trial and find out how you can save time on your product description management and improve the digital shopping experience of your customers at the same time.