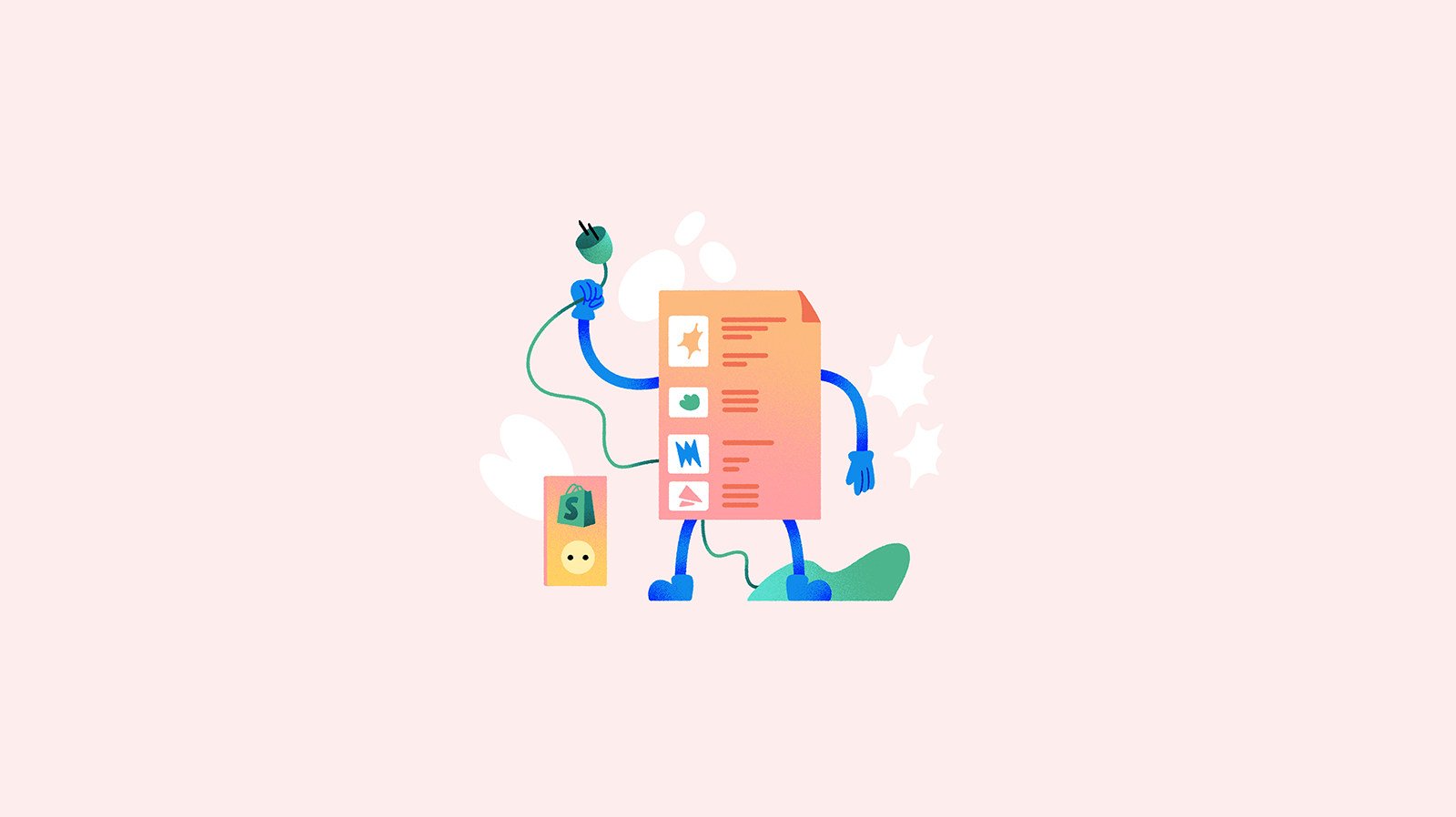 Nowadays, data management and processing are fundamental for the development and growth of any business. Knowing your customer, and especially their behavior, is essential to spearheading personalized initiatives aimed at boosting sales.
But it is as essential to have product information centralized and updated in a PIM system as it is to connect it the right way to all the desired channels. And one of the most common is a CMS platform to manage the e-commerce website, like Shopify.
The key: an updated catalog
Having a fully updated inventory is one of the main concerns of many companies.
Many of them see their growth aspirations cut short from the ground up, as it is extremely difficult to extract valuable information from an inventory using traditional methods. It is a tedious task that often ends up being abandoned, generating great frustration in the marketer.
By implementing a PIM and integrating with channels like Shopify, it is possible to optimize online stores, saving time in every process and, at the same time, increasing sales, like our client Powerslide since they use Sales Layer's PIM.
All of this is developed around the idea of omnichannel, in other words, integrating all channels and platforms to generate a uniform message that is easy for the customer to identify.
The PIM connector for Shopify and its benefits
A fundamental pillar of this omnichannel strategy is undoubtedly the implementation of PIM software to centralize the management of information on all the products that make up a company's inventory.
This acronym stands for Product Information Management and refers to all the data related to the products in a company's catalog, allowing you to work with this data from any point.
The uniqueness of the Sales Layer PIM is that it is designed for marketing teams, so it is the optimal choice for Shopify store integration.
Sales Layer's Shopify connector can be seamlessly integrated with the Plus version of the e-commerce platform. This means that the PIM takes advantage of the main benefit of Shopify Plus, which is up to a five-fold performance increase in terms of internal usage of API requests.
For practical purposes, the PIM becomes an IT tool that integrates with your ecommerce platform, as well as with the rest of the software your company works with, helping to streamline and unify all processes. Especially in companies that manage a large inventory, PIM software is truly a must-have.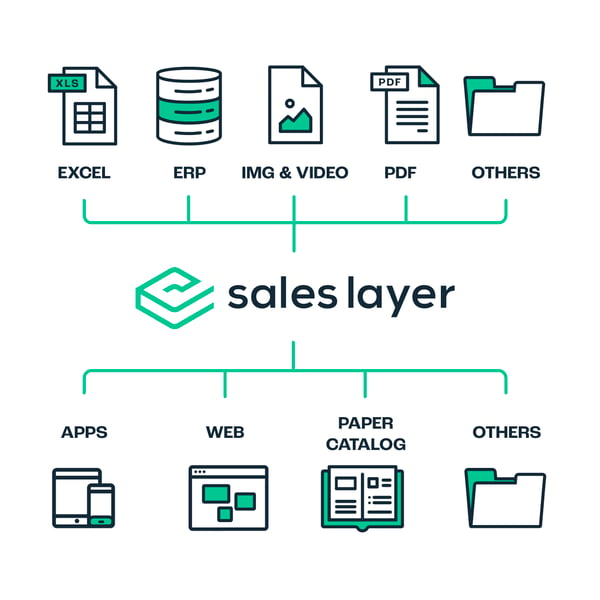 It meets all the essential requirements for centralized product management in online stores. Sales Layer integrates seamlessly with your Shopify hosted store, as well as with other platforms such as Amazon, Google Manufacturer...
You will be able to track all the company's catalogs and inventory records in real time and send the information to all the platforms that require it, ensuring that everything is perfectly updated.
PIM software to help you take a digital leap with your online store in Shopify
Nowadays, it is very common for the same online store to sell on different platforms. The most common demand of product marketers is to continuously update product information to avoid confusion and misunderstandings among buyers.
Sales Layer allows you to connect to the major ecommerce platforms through customizable connectors to achieve total synchronization of all ecommerce channels through the most powerful PIM software on the market. And for complicated integrations, you can count on the assistance of our specialized partners.
Try the Sales Layer connector for Shopify for free now, or book a demo with a PIM specialist who can analyze your needs and help you complete your integration as fast as possible.