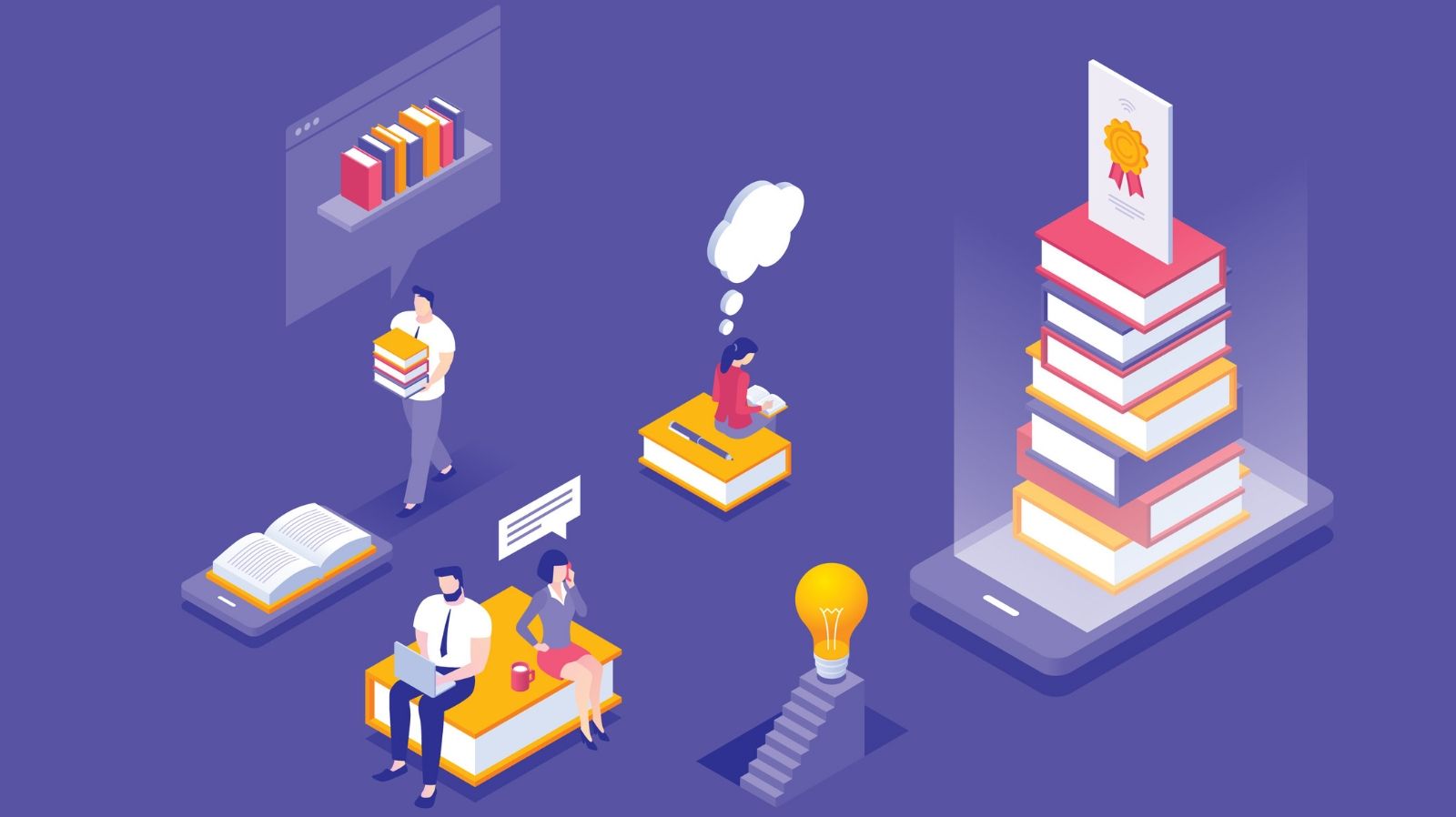 Table of contents
What are PrestaShop modules?
A PrestaShop module is an accessory to any online store created on the CMS PrestaShop platform.
Also known as plugins, extensions, widgets or addons, they allow you to add extra features to your online store which are not included by default in PrestaShop. They are very useful for customizing your e-commerce, improving the customer shopping experience and building your online store just as you had imagined it.
A lot of plugin options are available for a fast integration and you can find them in "PrestaShop Addons", where there are paid modules created by programmers as well as free PrestaShop modules.
Once you've obtained your add-ons, you'll be free to activate and delete them whenever you want.
→ Related content: 6 criteria for choosing your ecommerce platform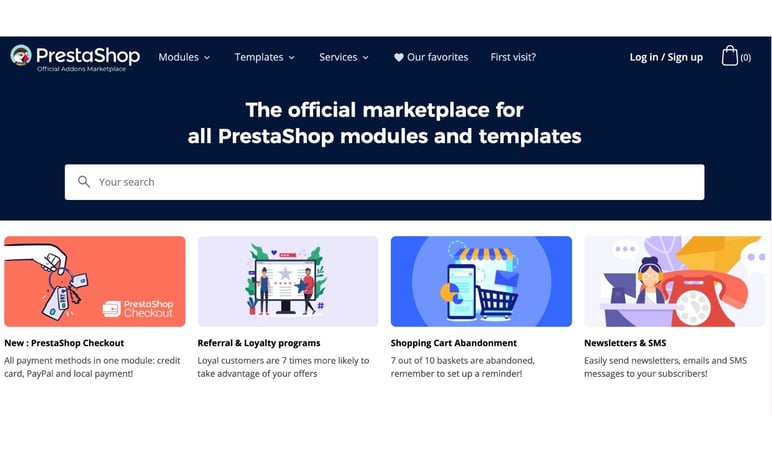 Types of modules for PrestaShop
Depending on your budget, you can choose between free and paid PrestaShop modules (most of them are paid, and are priced between 30 and 80 pounds). Based on their features or functions, modules can be split into three types:
Addons to customize the appearance of your online store.
Extensions to add extra ecommerce functions.
Plugins to connect your PrestaShop platform with other software systems.
→ Also of interest: Top 5 ecommerce platforms for your catalogs
How to install a PrestaShop module
Each plugin will have a different installation process in PrestaShop, according to how it's been programmed. Fortunately, most of them are quite straightforward. Basically, if you don't have much experience be careful not to download a module that requires more complex technical configuration or a long installation time.
After downloading the module you're interested in, go to your PrestaShop dashboard and start the configuration following the instructions given by the relevant provider. Alternatively you can use a service that includes tech support and will configure the plugin for you.
At Sales Layer, we'll help you manage your product catalog and set up your PrestaShop connector to configure your online store. You can try it for free here!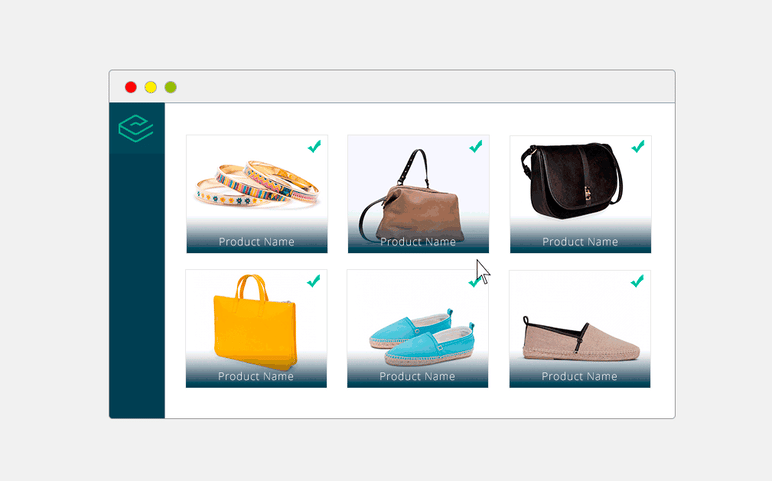 The best PrestaShop modules
Modules for improving your product pages
Your online store's look is what matters most for shoppers, but it's also important for it to display content that's both useful and complete.
You can only make quite simple product datasheets in PrestaShop. To improve the content's value, use some (or all!) of these modules:
Adding videos: This plugin will allow you to add videos with tutorials, ads, demos, video clips and any audiovisual material you want to use, to attract the attention of your customers even more effectively. Video is one of the best resources for increasing your sales conversion.
Content automation: The most time-consuming task in PrestaShop is adding your product information, reviewing it and updating it every time there's a change in your catalog or stock. You won't be going to do this all by hand, every day, will you? For this task you can connect a PIM for the automated management of product information in real time. At Sales Layer, our PIM includes a PrestaShop plugin that allows you to get a synchronized delivery of your products configured, between your database and any platform.
Advertising modules
The ads and offers in your online store will change frequently, and if you want to include them you'll have to add one of the specialized modules.
Module for adding banners: whether on your Home Page or in any other corner of your website, you'll be able to program advertising banners announcing discounts or launches.
Module for coupons: If you want to encourage your customers to buy, you can send personalized offers to their email via an automated plugin.
Module for abandoned shopping carts: This function will allow you to send reminders to users who have left a purchase incomplete on your website.
PrestaShop Featured Products Module
This feature is very useful for highlighting products on your Home or Category page.
All you have to do is customize the number of products you want to have featured, their category, if you want them to have a description, and whether they should be chosen at random or be particular products that you select.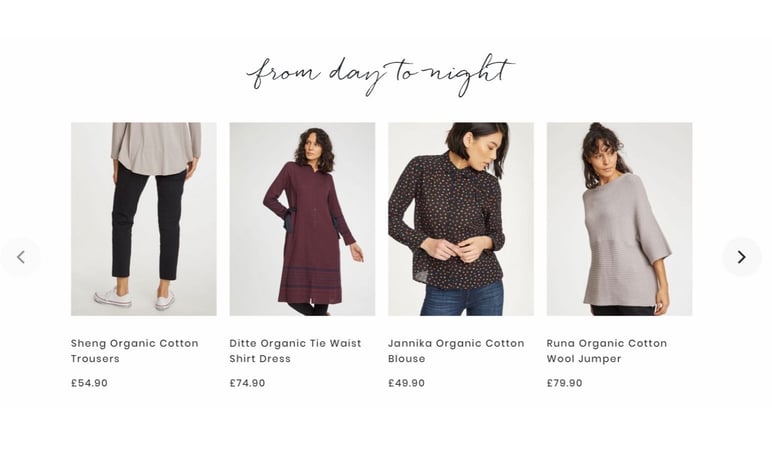 PrestaShop Product Customization Module
Customization is taking ecommerce by storm as a new enrichment option. Although it isn't easy to apply in all sectors, if your products can be customized, modules exist that will make the shopper's task easier.
For example, there are modules for customers to personalize the product (a cup, a poster ...) to their liking, to create combinations between different products and accessories of the catalog, or to add insurance or extra warranties; and the price can be varied according to the customizations added by the shopper.
→ Also check out: The best catalog software for your ecommerce
PrestaShop menu module
Displaying a clear menu from your Home Page and any other landing on your website, is essential for users to be able to navigate seamlessly on any device.
To create your menu in PrestaShop, use a menu module that gives you the flexibility to organize it as you choose, to add submenus, vary its design according to the time of year and optimize it for all screens (you'll have to add another module to activate responsive mode on mobiles).
Some examples: IQITMEGAMENU, Mega Menu Pro or Super Menu Horizontal.
PrestaShop card payment module
One of the essential extensions for creating an online store in PrestaShop is a module for processing payments. Other CMS (content management system) platforms include these functions, but in PrestaShop you need to add them as an extra.
A standard method for any ecommerce is card payment. For this you'll need a Point of Sale (POS) terminal payment processor module, that will allow you to manage any virtual payment made with practically all types of credit or debit card (Visa, MasterCard, American Express ...).
Transmitting security and confidence in the payment system is very important for both your store and the customer, so we recommend using some of the most reliable modules on the market.
These modules will also allow you and your customer to view the payment status, exchange rate and shipping costs for each transaction.
PrestaShop payment module with PayPal
On PrestaShop it's very easy to set up payment with PayPal, as this company offers its own free official module.
PayPal includes seller protection and an express payment function; it doesn't charge sales fees but does charge commissions for receiving payments. This way you will be able to offer your buyers the PayPal option that doesn't involve sharing their bank details.
→ You might also want to try: How to manage multichannel catalogs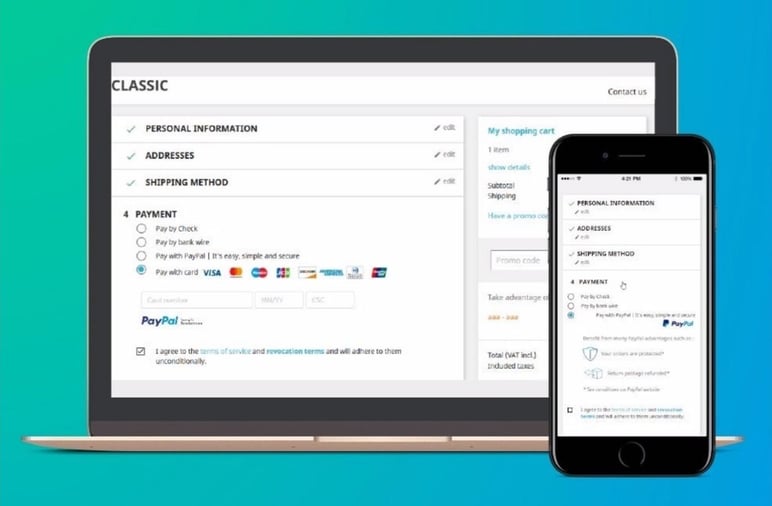 PrestaShop EU Cookie Law module
Some plugins will help your online store comply with all legal requirements, such as warning about technical and advertising cookies.
To save you the trouble of configuring the warning banner, you'll also find modules that configure it for you, and that allow you to customize your message, its position on the page, its size...
On the PrestaShop marketplace you'll find the European Cookie Law module or the EU Cookie Policy Banner GDPR Compliant & CMS Module developed by the PrestaShop team (£44.99).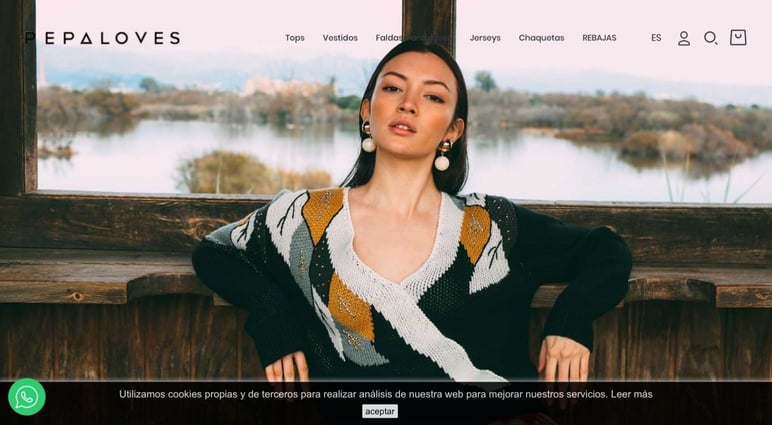 Conclusion
And you'll find so many more! There are modules to improve SEO, connect your store with Amazon, sync your ads and offers in different countries... For any function you can imagine as a must for your PrestaShop store, you are bound to find a module to suit.
You should always bear in mind that each website and store will require different modules, depending on your sales strategy, the web design and the complementary software tools you use. That's why there's no set list of must-have PrestaShop modules: we encourage you to discover your own.
If you 'd like to begin with the basics, we recommend our free 30-day trial of the Sales Layer PIM that will automate the delivery and updating of your products in PrestaShop. Like this, you can spend your time discovering and testing the range of other modules that'll help your ecommerce thrive.