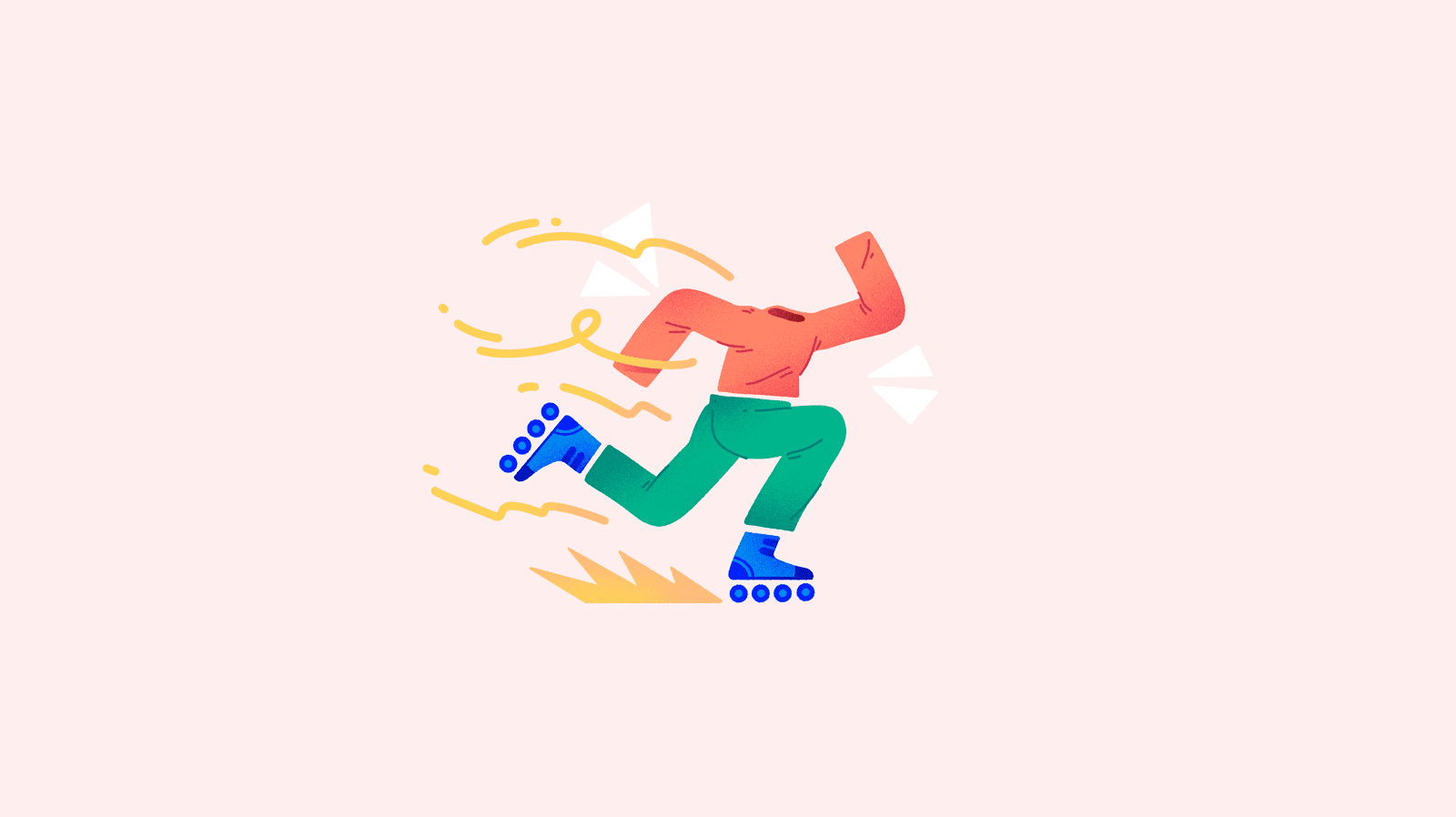 The concept of fast fashion occupies many headlines and discussions, above all in relation to sustainability and the environmental impact from this type of business and consumption in today's world.
Offering and buying fashion in increasingly faster and shorter cycles has changed the way of promoting and above all, producing these catalogs and updates more and more expressly.
Apart from the ethical debate, as a brand or seller, you may be interested in the evolution of this sales model, which has taken the leap from fast fashion to the current real time fashion, which is changing the digital shopping game.
What is real time fashion?
It is a sales model based on a very short cycle between the production and retail phase. This business approach is alert to the trends and changes in taste, phenomenons, and short-lived fashions, to respond to demand practically in real time. Its basis is a D2C (Direct to Customer) sales model, normally brands that pursue selling without intermediaries to accelerate the commercial circuit and the arrival of the product to the consumer.
If in fast fashion times, the large generalist fashion chains (such as Inditex, Primark or H&M) sought to introduce luxury and high fashion trends each season, now consumers expect to find available and affordable products almost instantaneously.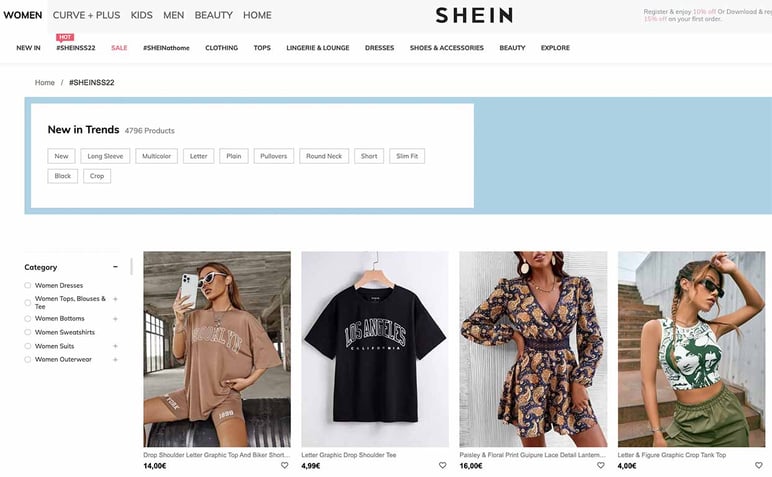 The era of spring/summer and fall/winter collections has been left behind. If a certain type of sneakers or shirt takes the internet by storm, brands try to incorporate it into their catalogs in as little time as possible. Production times are almost immediate, as if the buyer could order their favorite fashion products in real time and completely personalized.
7 tips to improve your fashion omnichannel strategy
How to sell fashion through real time fashion
In this sector, the strongest companies are giant producers that have thousands of production centers and access to cheap materials and resources, which allow them to make garments so quickly and sell them at a very low cost. The most popular example today is the Chinese ecommerce company Shein.
However, there are certain real time fashion practices that can be applied to a production and sales strategy without having to resort to questionable processes or environmental harm. In addition, the fashion supply chain is also being affected lately because of the access to premium materials and international distribution.
Another more local and realistic approach for most brands can equally benefit from the principle of real time fashion.
How to optimize your fashion product pages online
For example, the producers that offer on demand catalogs are actually applying a concept very close to that of real time fashion. To be able to choose the desired product and its characteristics (color, size, embroidery...) is the closest to a personalized and on demand experience. Of course, these businesses lack the principal characteristic of real time fashion: having the product ready in just a few days (unless they have an easily available garment such as printed t-shirts).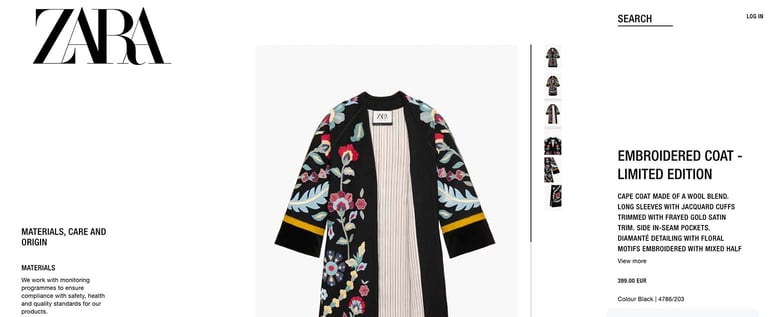 However, the personalized fashion market, apart from production time, offers a very interesting opportunity with respect to quality and customer loyalty facing the massive sales of short-lived fashion, a competitor that is almost impossible to defeat.
Sales strategies based on real time fashion
Trend analysis
To keep up to date on the tastes and changes in trends among fashion consumers, it is important to continuously analyze online search data and popular trends on social media. Fashion is no longer generated as much on the runways as in the media and from influencers and celebrities.
Additionally, it is key to study buyer behavior in real time, through search tools like heat maps, to understand search patterns in an online store. Geolocation also gives sellers information about where and what customers buy, and in this way are able to adapt catalog suggestions or promotions to their specific interests and location.
Personalized recommendations
Accessing the visit and purchase data mentioned above facilitates a more personalized shopping experience. Knowing a user's previous purchases or saved products in a wish list, it is possible to personalize the suggestions on each page, pop ups, banners and cross-selling and upselling recommendations which can increase their cart value.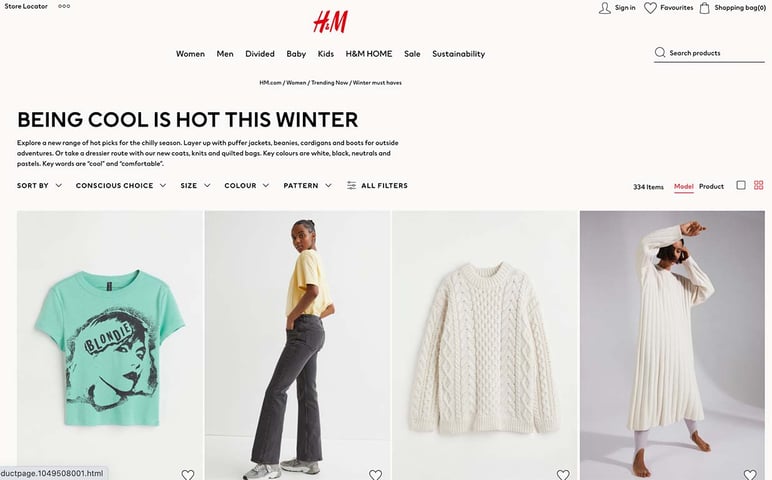 Catalogs updated in real time
Real time fashion strategies can be taken advantage of in digital retail and sales by any brand or fashion merchant, and even other product sectors.
The key is found in real time analysis of consumer trends and behavior and the capability of an agile response. For this, apart from a production process equipped with sufficient resources, it is vital to have a system that allows the catalog to be updated quickly and launch products in less time.
With PIM (Product Information Management), the launch of new products is accelerated up to 300% because it is possible to add new products and connect them with any sales channel in a few minutes.
In addition, a PIM platform ensures that the quality of the product data and the quality that the customer expects is always correct, which increases the probability of a sale and, above all, a successful sale (that is, with no returns or subsequent exchanges because of incorrect product information).
Try the Sales Layer PIM for free, the trend software of the moment for manufacturers, sellers and distributors: a real time software that will never go out of style to manage your catalogs in real time.