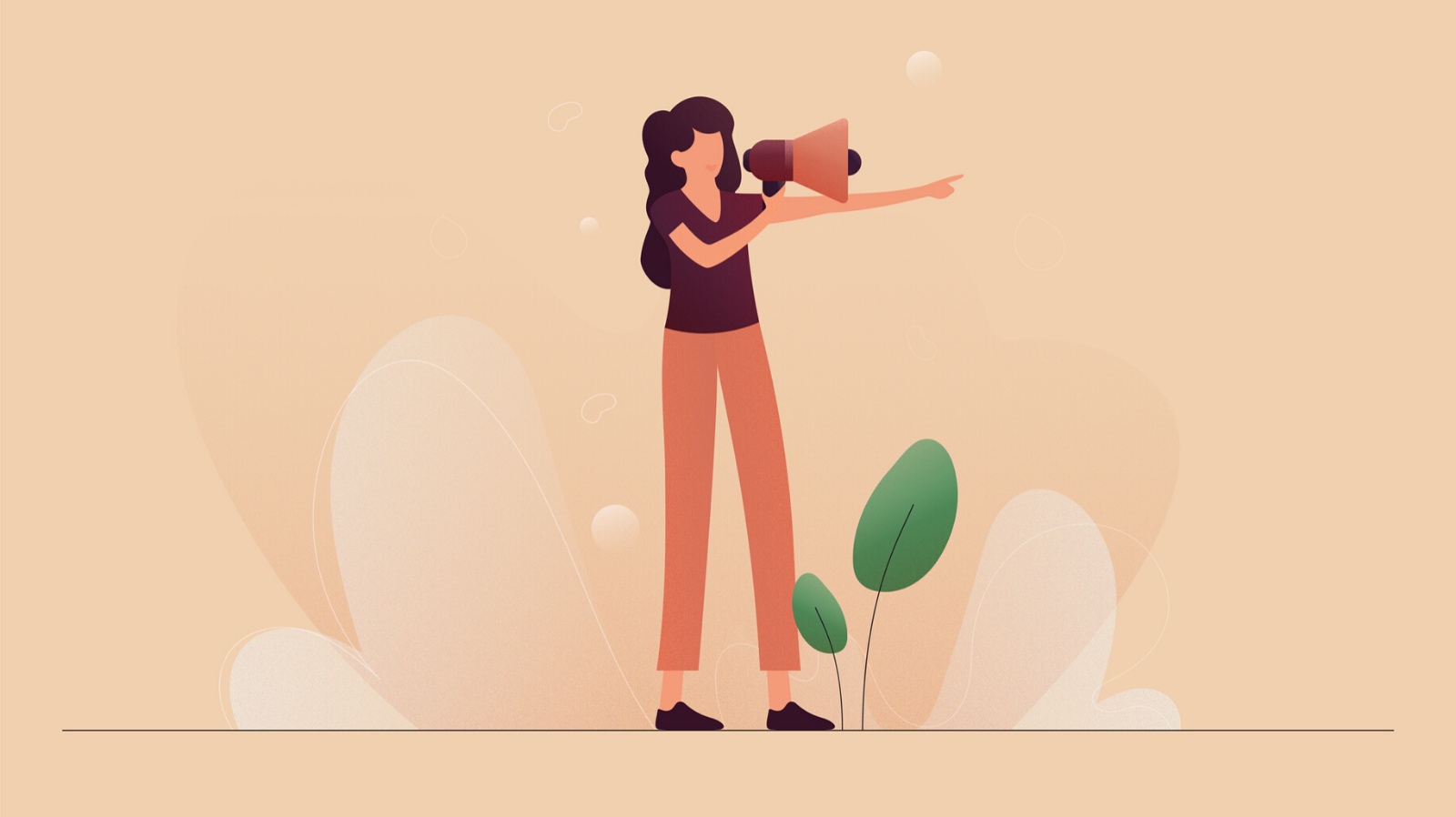 What is influencer marketing?
Influencer marketing is a marketing practice based on collaboration between a brand and a person who exercises a certain level of influence over an audience on the Internet, usually through a social network.
Influencer has become a powerful word in all languages, although the tactic of influence marketing has existed for a long time.
Every time a celebrity has been seen wearing or using a branded product, or an actor has displayed it in a movie, hundreds of thousands of people have rushed to imitate it.
What makes influencer marketing special is that it's now a broader strategy that's open to many more brands. You no longer need to be a big corporation like Porsche or Rolex to get your products noticed by celebrities. There are now many more platforms, and more effective ones, than a Hollywood blockbuster for displaying what you are selling to the right audience.
→ Related content: Instagram and the online sales revolution
An influencer is a person who has managed to gather a niche audience around their own digital content, such as videos, photographs or blog posts. Most influencers aren't famous in the strict sense of the word – that is, you wouldn't recognize them on the street.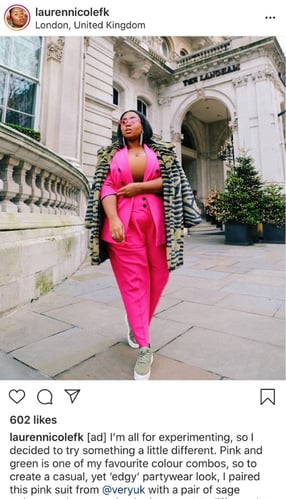 However, they have a very loyal following on social networks which makes them an especially attractive opportunity for marketers to reach specific audiences.
According to an Adweek study, the influencer marketing sector will reach US$10 billion by 2020, and already two-thirds of U.S. sellers use influencer marketing regularly in their strategies.
This interest is not about to burst like a bubble. The profitability of collaborating with influencers is obvious if we look at the conversion figures:
34% of Instagram users have bought something after viewing a recommendation by an influencer.
89% of marketers say that the ROI of influencer marketing is as good as, or better than, for other channels. Businesses already get US$5.20 return on every dollar invested in an influencer, according to a 2019 analysis by The Influencer Marketing Hub.
→ Also of interest: Ecommerce reviews, the key factor for online shopping
Types of influencers for a marketing strategy
Celebrities or mega-influencers: These are all-time stars, so they have millions of followers on social networks; from celebrities with a presence in social networks to influencers who have carved out a million-dollar status for themselves, like Kendall Jenner.
Macro-influencers: These are influencers who have between 100,000 and 1 million followers.
Micro-influencers: Individuals with an audience of between 1,000 and 100,000 fans.
Nano-influencers: Someone with less than 1000 followers, but who can exert a great influence on them, especially in very specific audience and product niches. They usually agree to receive products or services for free, without charging for talking about them in their accounts.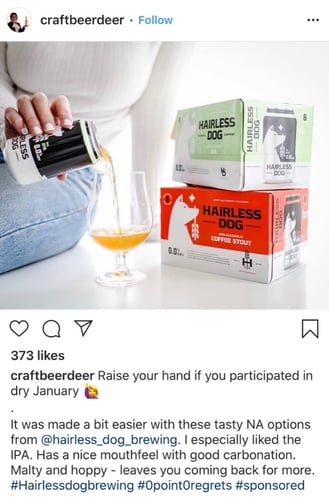 How does influencer marketing work?
An influencer marketing strategy is one that's based on a partnership agreement between the brand and the influencer.
This relationship can be established in either direction. That is, the influencer may contact you, interested in trialing your products and talking about them in their networks. This practice is common among nano- and micro-influencers.
More often it is you, the brand, who approaches the influencer by suggesting to send them a product in exchange for a number of posts, working on a campaign or establishing a regular relationship.
Once you have found the perfect influencer (which is not easy, as we shall soon see), that person will be able to advertise your brand to her audience and attract attention thanks to the trust and loyalty she's already built among her followers.
→ You might also try: Is it worth selling products on social media?
Benefits of marketing with influencers
New audiences
Advertising your brand and new products or services
High ROI (return on investment) as they really encourage interest and the purchasing of products
Disadvantages of working with influencers
Their fees get higher as their audience size increases.
The market may be saturated, both with influencers who won't take on working with more brands, and with platforms that are filled with too much sponsored content.
Less control over actual performance (due to the algorithms of each social network) and over the message, which is left to the influencer and not the brand.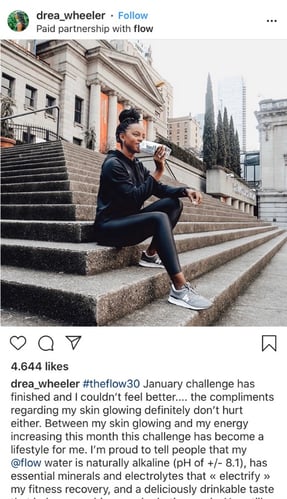 The best social networks for influencer marketing
Which social network will be best for you to find influencers to work with depends on the audience demographic you want to reach.
Do you want to keep your regular middle-aged buyers interested? Or are you looking to extend your brand awareness to a younger audience?
Older users are not so accustomed to the culture of influencers and restrict their attention to the glitter of celebrities. But according to Google, 70% of teenage YouTube subscribers follow the creators of video on that platform more than they trust celebrities.
→ One by one: which social networks are the most effective in selling products?
According to the results provided by social networks when collaborating with influencers using them, the best platforms for influence marketing are:
Instagram
It's today's favorite social network, both for users and for companies and brands that seek publicity. However, such ads are a nuisance for most people, and content created with influencers is more organic, attractive and non-intrusive.
The medium most used by brands on Instagram for influencer marketing is image posts, but stories are increasingly gaining strength.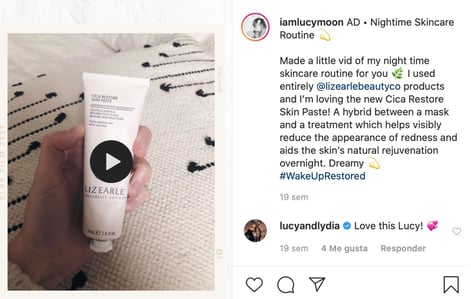 YouTube
Those increasingly popular unboxing videos continue to fill the news feed on almost every YouTube account. YouTube influencers show their audience samples of products or services, from video games and expensive video cameras to new book releases or vegan products.
There are also possibilities for collaborating with influencers by offering them materials for creating their videos in exchange for mentions or affiliate links on the web or on Amazon.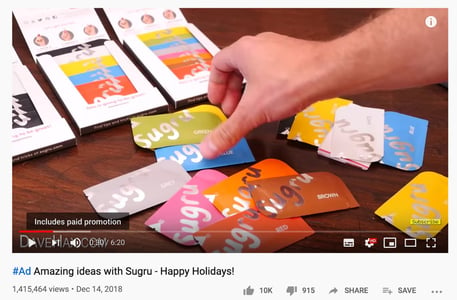 TikTok
This is the new social phenomenon, especially among the younger generation. 41% of TikTok users are between 16 and 24 years old, so if this is already your audience, or you want to start publicizing your products across this demographic, TikTok provides the best opportunity.
Even so, it's a difficult task, since Generation Z rejects advertising content and you will only be successful with elaborate and interesting influencer marketing content.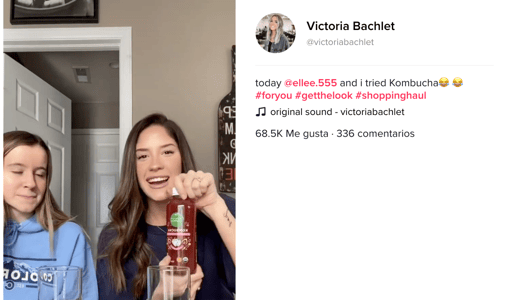 The original influencers: Facebook y Twitter
Some think that the original social networks are getting left behind, but in fact their audiences are still very broad. Businesses continue to see Facebook as one of their most profitable investment channels, especially by way of posts, videos and Facebook Live.
The word, or character, limit on Twitter makes it more difficult to produce influencer content that won't come across as too promotional or pushy, but here, a touch of creativity can solve the problem once you've found the right influencer.
Finally, the less used social networks for influencer marketing strategies (since they don't usually offer good results), are Snapchat, LinkedIn and Pinterest. Although they might be less commonly used, some of these can actually be very effective, depending on the product niche, such as Twitch for influencers and their audiences in the gaming world.
→ The new digital trend: Discovery commerce and how to use it
How to create a content marketing strategy with influencers
Set up a budget
It's easy to go over your spending limit on influencers, so you need to be very clear about what the budget for your marketing team will be, and distribute it in the most cost-effective way possible.
To give you an idea of the cost of collaborating with influencers:
The usual average budget that brands reserve for influencers is between US$1,000 and US$10,000 per year.
The average price of a collaboration is US$ 271.

Micro-influencers are the least expensive, at an average of US$83 per post.

Macro-influencers are usually priced at US$ 753 per post.
First use marketing to find your influencer
The market is increasingly saturated with brands chasing even the least significant of influencers.
This has caused a turnaround. In the past, an aspiring influencer could offer to pay brands to mention them and attract interest and followers, and even go as far as faking collaborations. Now the high demand has made influencers themselves more demanding and selective with brands.
Firstly, you have to win over the influencer, offering him or her a fair and profitable deal, and putting forward your product or service as something that's of interest to both that person and his or her audience. The last thing they want is to be harmed by collaborating with you, so it's very important to locate influencers who'll resonate with your brand values.
As a first point of contact, often brands will organize private events or visits to their facilities. Like this, even if a thriving collaboration doesn't result, at least you will have gained a few posts through the influencer telling everyone about your event.
→ More tips: Strategies for attracting traffic to your online store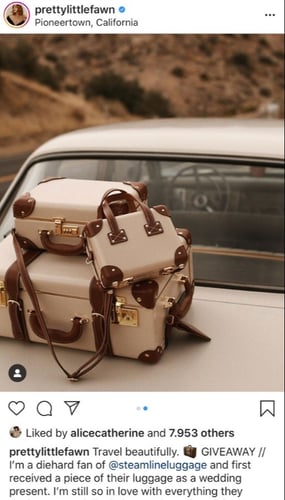 Choose your influencers with care
Among marketers there's the rule of the three R's:
Relevance: The influencer must match your target audience.
Reach: You're interested in a fairly large audience that is growing at a reasonable rate.
Resonance: The numbers must be accompanied by real participation. You aren't interested in reaching 100,000 people if they never really interact with the influencer or the products he or she is promoting.
Ask yourself some basic questions before you choose an influencer:
Does their content seem reliable?
Have they ever published content about products or services similar to yours?
Have they worked with other brands within your own industry or that of your competitors? This may indicate that they'll be more open to learning about your brand.
Since finding the right influencers can be more difficult than just realizing what you'd want them to look like, try using tools to identify them, such as Famebit, Upfluence, FollowerWonk or AspireIQ.
Establish a coherent strategy
The key points are:
That your buyer persona matches the influencer's audience profile.
That the content of influence marketing that you agree on is consistent with your brand.
That you make a constant effort to further your strategy. Bear in mind that this type of content can be long tail, and thus may require patience before you get to see substantial results. That's why it's not a good idea to make a very expensive sponsorship, only to disappear for months afterwards.
That you combine both collaborations and paid sponsorship content, to avoid tiring the influencer's audience with too many advertising posts.
→ Make a note of this: Selling on Facebook, made easy
Cultivate a personal relationship with the influencer
You don't need to become friends, but it's important to make your initial contact directly, by private message.
Some brands use their own networks to make a public call for people willing to collaborate or be brand 'ambassadors'. This can be effective if you don't have time to research your niche or lack the budget to pay for influencers who charge for each collaboration.
Remember that it's important to give narrative freedom to the influencer. Even if you agree on the tone or type of posts, be aware that you are the one who is entering their territory. The influencer will still want control over what they publish so as to remain consistent with their image and messages.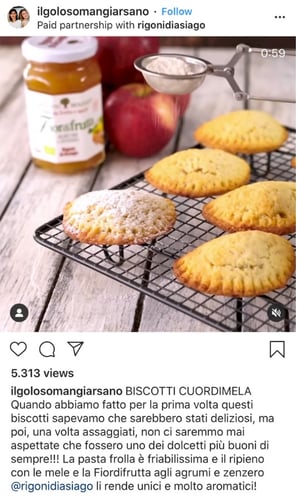 Respect each platform's rules of sponsorship
It's mandatory to identify paid or sponsored, influencer-led publications by means of the relevant notices. On many networks it is sufficient to identify them by hashtags such as #ad and #sponsored, but you might also find it necessary to add tags in Instagram and Snapchat videos.
→ A step-by-step guide: How to sell products on Google Shopping
Track the metrics of performance
The number of likes won't tell you much. Look at your conversions, at how many users have visited your profile or website having been attracted by influencer content, and whether it has led to purchases.
These metrics can be complicated, so it's worth spending time on them and adding some social media-focused analysis tools to your strategy.
Don't forget to check the comments in those publications for reviews and to determine if you are reaching your desired audience. (Are they actually commenting on the product, or just on the photo or the influencer?)
Conclusion
Defining an influence marketing strategy is very similar to creating any other marketing campaign. You'll need to set objectives and create a budget, to research the market, launch your starter activities and analyze the results.
The democratization of social networks has made it possible for there to be an influencer for each type of audience and product niche. Finding yours simply requires a little effort and keeping an eye on the changes in fashion, where types of sponsored content and platforms are concerned.