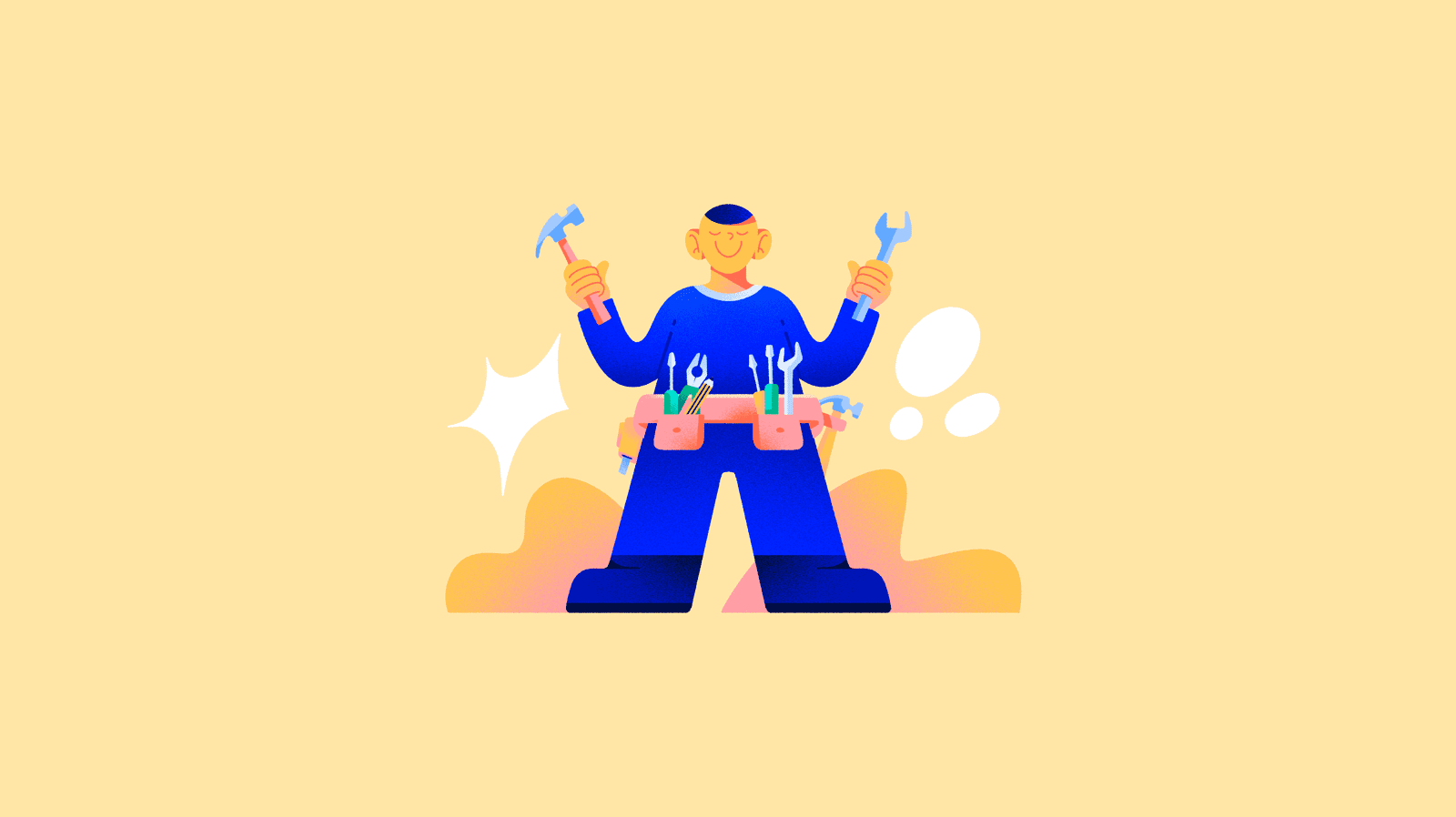 Are you one of those product managers who still use spreadsheets, text documents, Photoshop mockups and PowerPoint presentations?
Not long ago, a product management team had to rely on tools specifically created for other fields to prepare their product launch plans and track the results. Recently, more awareness of the specific needs of product management has begun to emerge, and many apps and digital product management tools are being created in order to facilitate their work and help marketing teams.
Learn about the best product management tools, the ones that should be part of any product management workflow: from the definition of the strategy and objectives, the planning of launches and sprints, to the collection of feedback from users' experiences and customers.
This is what we will learn:
Come on, there is no time to lose!
Project Tracking
Keeping track of a product creation and/or launching project is the foundation of product management.
When it comes to completing tasks in the short term, To-Do tools such as Basecamp or Google Drive, and chats where keeping all team members coordinated, such as Slack, are great for a marketing team.
However, when talking about big goals, product management needs a more powerful tool, which offers an overview of the whole project and its goals, which are the unit of progress measurement in this area. These project tracking tools must be collaborative to exchange ideas, prioritize and distribute tasks, mark sprints, have the dates of launches and follow-ups organized, and prepare actions for failures or crises.
You will find product management tools for modest volume projects, such as Trello or Nostromo, and other systems that facilitate large-scale product management, like JIRA or Salesforce.
Roadmapping & Workflow
The next fundamental product management phase consists in creating schemes of the product launching process, both in the short and long term, and automate these in the cloud whenever an element or associated dates change, so everyone involved can keep track without having to constantly redesign it.
Through the roadmap, it is possible to define and, after launching, to compare and track the user's journey to one or more products. There are already in the market specific roadmap products or software for SaaS and products sold on eCommerce websites, such as Roadmap or Roadmunk.
Product Information Management
Although it may look like it belongs in a completely different department, the Product Information Management software is an essential tool for professional product management levels which normally have to deal with a high volume of product references.
Automating product information and tracking its quality is the number one priority of any product launch project that wants to achieve efficient results. A PIM system or Product Information Manager service automatically corrects errors in product information, synchronizes it in all sales channels and saves an amount of time that the product management team can invest in other tasks.
Case study: How a PIM can save tons of hours to a multinational company
Are all the advantages of a Product Information Manager software new to you? We don't want you to miss it; that's why at Sales Layer we offer you a 30-day free trial. Check it out now!
Wireframe
With wireframe tools, a product management team can create, preview, share and test mockups of web pages or mobile apps.
This step is very important once you have designed the strategy and the desired user's roadmap. Some product management software tools such as Invision, Balsamiq or Mockingbird allow you to build all those interfaces without risk of launching something that has not been tested yet, and they work on templates where all participants can suggest improvements.
Marketing Design
After making all the decisions about your product management content and strategy, the next phase applies to the design of marketing materials.
If you need to create landing pages there are product management tools such as Instapage or Unbounce, and for mailing campaigns it is best to use powerful resources such as Mailchimp.
These product management marketing tasks can be enriched with free or paid vector, image resources and photographs databases, according to your budget and the level of demand of each product launch project.
Customer Feedback
Once the product has been launched, studying the reaction of users and customers about it and the website and app purchase process is essential to understand the success or failure of any product management project.
Many companies stopped their strategy at this point, ignoring their clients' opinions. Nowadays it is well known that listening to users is one of the most effective tools for product management.
Several tools allow you to collect customer feedback from your website or app, organize it in Excel sheets or Google Sheets, and draw conclusions. To collect customer reviews through surveys, Google Forms is free, but there are other more sophisticated product management tools such as SurveyMonkey, TrackDuck or Canny.
Analytics
And last but not least, it is essential for product management to analyze all the data obtained after the launch of a product and the website visitors and interactions of users and also on mobile apps.
These analytical tools allow you to see heat maps that mark the areas with better visitor interaction, and to know how users behave when visiting a web or app, where they click or scroll, how long they stay on each page, and when and why they leave the web or app.
The more complete the analytical tool used by the product management team, the more information can be extracted from the project, such as the behavior of users that use different types of devices (computer, tablet or smartphone), and by segmentation groups.
Google Analytics is the number 1 option, available to all audiences, but to obtain truly professional and real-time analysis, a product management team should be equipped with tools for specific product analysis such as Qualaroo, Mixpanel or Kissmetrics.
All these product management tools can help you a lot in your daily tasks, but we are sure that PIM will make the most of your product information management. Try now for free, how this magic system brings efficiency to your team work. Enjoy it!