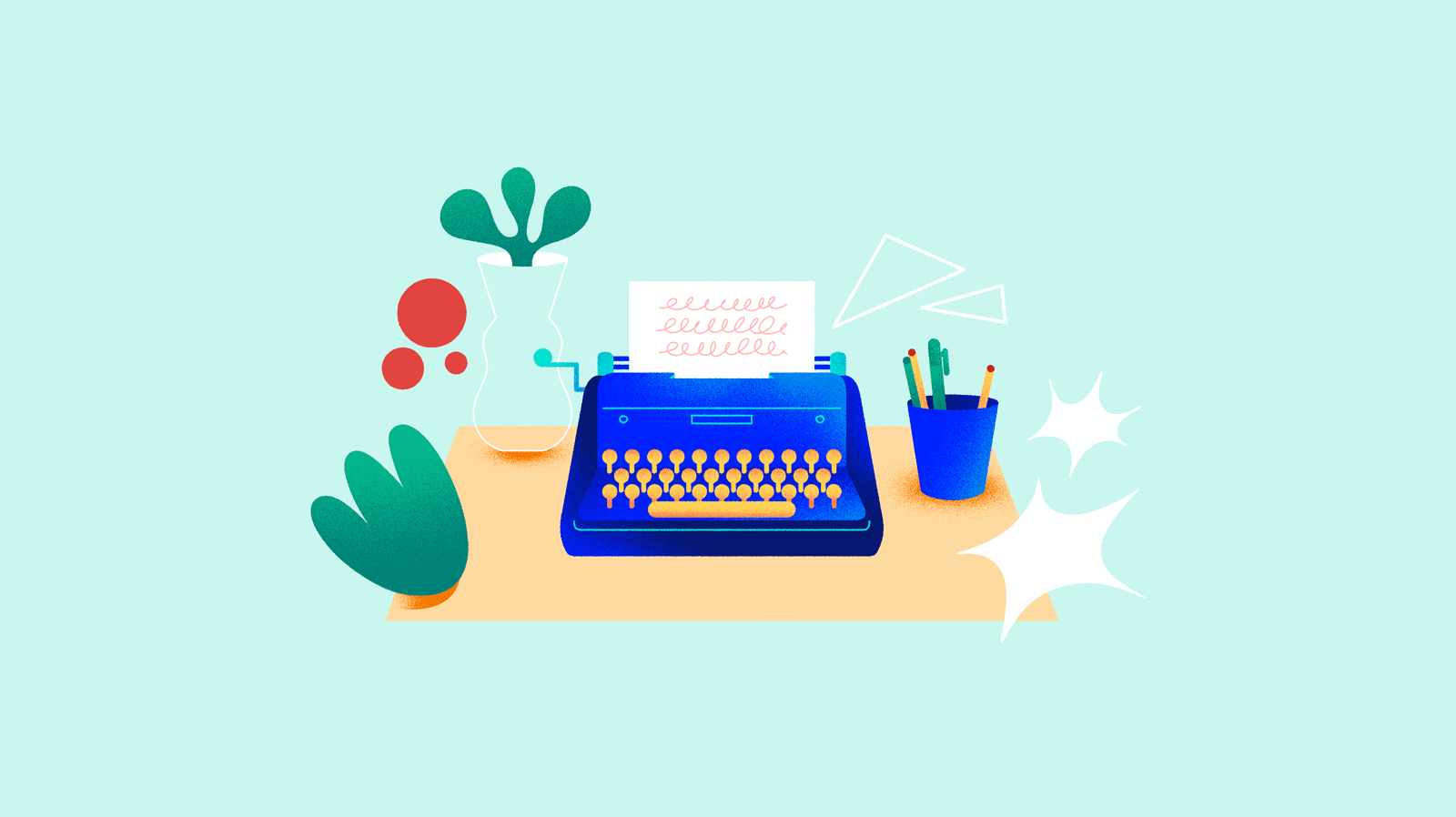 Why are product descriptions important for an ecommerce site?
Ecommerce product descriptions serve as a brand or seller's value proposition for their products.
This is an essential marketing and catalog element, for both practical and strategic reasons. On the one hand, good product descriptions help buyers, resolve doubts and generate more sales (and less returns).
On the other hand, the SEO impact of well-written product descriptions can be very positive, helping to make your content stand out from the competition and improving online positioning.
Without a doubt, it's a key aspect of your product information and should not be overlooked when maintaining your catalogs on any channel, and before the launch of new products.
→ Put them into practice: copywriting techniques for product pages
What information do customers look for in a description?
What type of user or buyer the product is intended for.
Its main use.
When and how to use or consume the product.
What problem it solves for the buyer.
How the product works.
Its sensory characteristics, in terms of looks and use.
Its added value and what distinguishes it from other similar products, whether within your range or that of your competitors.
Essential characteristics for the product type.
How do you create and improve product descriptions?
The marketing team will be responsible for reviewing and creating all of these texts, ensuring that the product content within your catalog is of the highest quality possible.
However, we all know how difficult it can be to synchronize work in these situations. They often receive data from different sources, or even from several departments within the company. Collecting, reviewing and synchronizing all this product information is a complex and delicate task – even more so for large or growing catalogs.
The essential tool for the maintenance of your product content, including descriptions, is a PIM system (Production Information Management).
With a PIM system, manufacturers and retailers will find the centralized database they need in order to bring together and organize descriptions, send these to any channel in a uniform way, and transmit the same information to everyone.
It can even automatically review the quality of the content, as a good PIM includes features for analyzing catalogs and detecting errors and omissions.
Types of ecommerce product descriptions that you should ALWAYS include
Brief product description
This is a direct and concise description, from two to three lines, usually located at the top of a product page, below the title and the name of the product.
This can also be useful for using in your metadata and other resources, such as printed catalogs where text is always reduced.
Short descriptions serve to quickly present the product. They aim to help customers who want to understand the product at a glance, and should include the most relevant keywords for this specific item.
For example, in this product page on the Rifle Paper & Co. website, a short description is accompanied by a more technical listing, and includes a very useful link to another related product (cross-selling).

Don't lose track of what you're trying to say! Brevity doesn't mean you can't be original. Make short, creative and SEO-friendly product descriptions, and make sure to update these frequently. If you're a retailer, don't just copy and paste the manufacturer or distributor's short description.
If you create unique descriptions, you'll stand out from your direct competitors.
Technical product description
This can be a complementary text, more oriented towards explaining the technical specifications of a product in text format – rather than in bullet-points.
These are often found and can be very useful in catalogs and websites with various technical specifications, such as electronic, lighting or building materials businesses. Some ecommerce businesses need this type of technical material in order to convince potential customers, and as such this will depend on your sector.
This description may be used to summarize the most important technical details for your customers, using a professional language and including elements such as manufacturing, basic functioning, composition or mandatory certifications.
Long product description
This is a longer product description, which may take up a more generous paragraph or be composed of several sentences. Remember that it's always better to use texts, rather than lists, to attract buyers.
With this description, the aim is to describe the product from a more sensory point of view, commenting on the product experience, its advantages, and the brand's distinguishing qualities. This is your opportunity to showcase your storytelling skills and target your buyer's psychology.
In this example, the cosmetics brand Aussie differentiates its product description with a very colorful language, close to the tastes of a young audience that it's also interested ingredients and composition.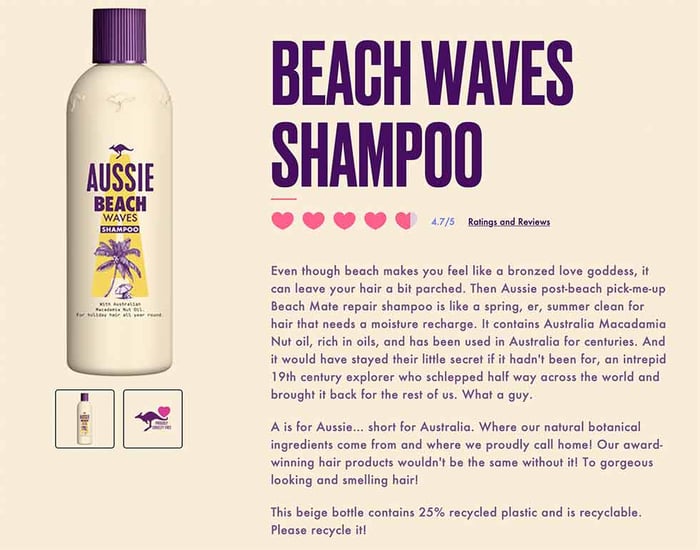 Here, the creative work of marketing comes into play more than ever, and so this is an excellent place to cultivate long-tail keywords and add unique and valuable content – highly valued by search engines such as Google, marketplaces and the customers themselves, who can often grow tired of plain and repetitive descriptions.
→ Why telling a story is the best way to sell your products
The key to product descriptions designed for users?
Don't turn your product pages into a lecture!
A good product page balances text and visual resources. Its ideal design will depend on your objectives and target audience.
Product descriptions based on creative texts are essential in ecommerce businesses, but it can also be helpful to offer lists or icons to highlight key product aspects.

The most important thing is to put yourself in the buyer's shoes: offer them content capable of resolving their doubts and attracting their attention, as well ensuring that you always display accurate and up-to-date information.
The best way to save time managing and reviewing information and dedicate yourself to these more creative tasks? Try a PIM system for free here and discover the direct impact the quality of your product content has on the digital shopping experience.