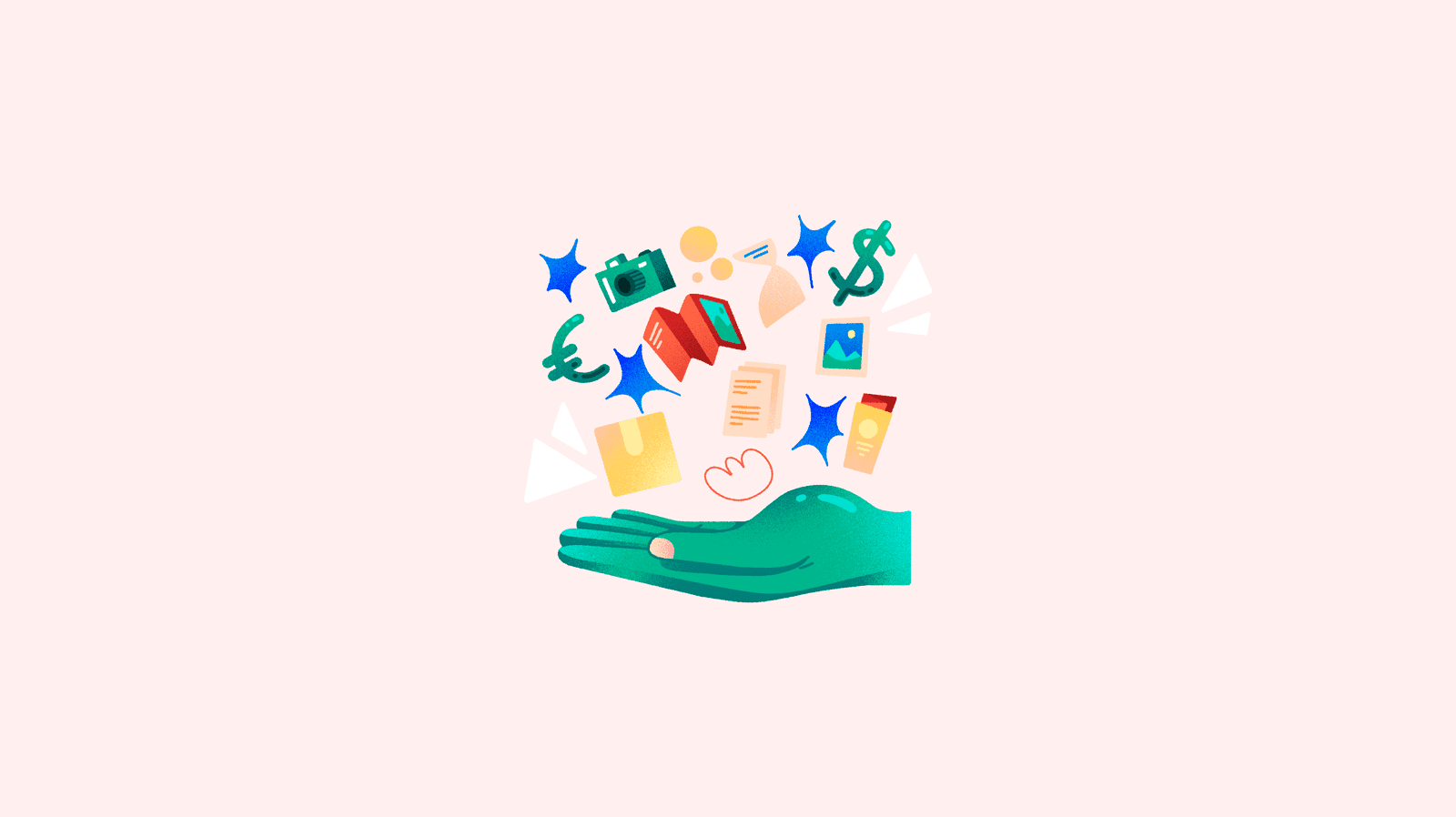 Working with product content from several channels and sources is a challenge faced by many companies, where collection, organization and distribution get increasingly complicated as the resources our materials associated to each product (images, videos, logos, languages, etc.) grow.
The main "victims" of this chaos are usually marketing departments because instead of dedicating their efforts on brand promotion and publishing, they must focus on those management and organization tasks.
There are many more processes associated to information management: PDM (Product Data Management), PCM (Product Content Management), PXM (Product Experience Management), PRM (Product Resource Management), MDM (Master Data Management), PIM (Product Information Management)...
Let's unpack it!
What is Product Management?
A Product Content Management, or PCM system is used for the creation, categorization, organization, publication, and programming of any kind of information regarding the products.
This solution ensures an adequate workflow, all the way from manufacturing and logistics to the sale of a product.
In addition to images, videos, and languages, a PCM can organize and manage attributes related to a product: provider information, stock and warehouse information, logos, and even any associated marketing material. All of this in a single place, with the purpose of ensuring a perfect multichannel experience.
You can't miss this: What is an open source PCM system?
This is why a PCM is an important tool in ecommerce: it is a great ally when offering an excellent user experience, thereby boosting a brand's reputation on the website. And not only that – but it also helps increase and streamline sales. Efficiency will be guaranteed on any channel the company uses to communicate.
Benefits of Product Management
In addition to improving the user experience and, of course, significantly optimizing task times, having a Product Content Management software for managing products online and across different channels is an excellent option that offers multiple benefits, which include:
Greater control of product content
A PCM is a fantastic tool to control the company's products, helping you track and update web contents related to sales. And all of this, in a quick, easy and simple way.
Business scalability
Another advantage that a Product Content Management software offers business is the ability to grow through the addition of new products, due to their easy management.
Boosts customer loyalty
And of course, by offering them better resources, our clients will have a better experience. They will reward us with their loyalty to our brand while generating expectations for its consumption.
Time optimization
A PCM helps by reducing the time dedicated to each task performed by the various content creators, improving times and processes for the company. Time is gold!
Reduced working costs
Due to the time savings, we will optimize our working costs without even noticing.
Brand coherence
And lastly, having a PCM in the team will ensure that our brand image and corporate identity will be completely aligned, which helps deliver a coherent communication to the public.
Types of Product Management tools
There are several types of product management tools that can be incorporated into a product management routine. In many cases, they have to do with the design of the strategy or the definition of the goals, but many others are useful for planning the launching of the products, or managing the product data.
Analytics
One of the most important objects of study for a product manager is not the product, but the customer. In the product sales process, it is more effective to adapt the product to the audience than to try to position a product in a customer segment that does not work.
Product data centralization
The main objective of a product manager is to implement systems that ease the burden of tasks associated with creating and selling a product, such as a PIM that facilitates the creation of printed and online catalogs.
Workflows and Roadmap
A good tool for a product manager is a program that allows them to design the roadmap and workflows and to monitor these on a daily basis. In these systems it is easy to distribute tasks, track their status, set interim objectives and the desired time-to-market for the launch of a product and the marketing campaigns associated with it.
Wireframes
Mockups have been the salvation in ecommerce and for product managers who need to think about the design of a product, its presentation in different online channels and the most appropriate marketing language.
Customer surveys
It is vital for a product manager to execute customer data collection through questionnaires, private presentations and A/B testing. Launching a product is a very expensive and complex process that cannot be done lightly.
Tips to implement any Product Management software
Implementing a product management software in the company is one of the best decisions that you can make if you deal with a high amount of resources and product content. There are a few tips that you should be aware of in order to ensure an effective implementation:
Know your product
In this case, it is vital to determine each of the phases that a product goes through: design, development and launch.
Keep reading: Best practices for implementing a Product Content Management system
Integrate the PCM with your team
As you have learned, a PCM will add value and organize your work, but it needs to be combined with a good team. Which is why it is necessary for workflows to be developed, and for both tasks and responsibilities to be adequately assigned in order to make the most out of this digital tool.
Create a PCM strategy
The PCM includes multiple elements that require a strategic mapping of each and every one of the stages involved.
Define what it is that the PCM should accomplish, and remember: these objectives need to be attainable and believable! Only then can results be obtained.
The information will come from various locations. For this reason, you need to know what the sources are, so that unifying and organizing it becomes easy and fast.


PCM + PIM combination
In order to complement the features of a PCM, you need to use specific tools to adequately manage the information, applying a specific order to the data and a more specialized organization.
Complement your PCM with a PIM system
In the ecommerce sector, there are multiple solutions to manage businesses, but also to improve customer satisfaction thanks to that optimal resource organization.
However, often times the abundance of resources can lead to confusion over which tools to use, and for what purpose.
A PCM is vital to accomplish an adequate enrichment of product descriptions, their images, attributes, and categorization. Meanwhile, another necessary tool to specifically manage product information efficiently is a PIM. This tool will let you fulfil your business information management needs.
This is because having a Product Content Management software is paramount to managing product data, enriching them, while a PIM can analyse the quality of that content and correct any possible error.
That ability to add extra content allows for a constant collection of information, as well as to combine it with information from various sources and channels available in different formats. This allows for data to be normalized, and for any issue that may arise during the development and growth of a business or ecommerce to be immediately and efficiently solved.
As you can see, a PCM is perfect to ensure that our products' contents are tidy and that they are displayed in a logical and consistent manner across their entire lifespan. But if we want to make the most out of it, we need to combine it with a PIM, thereby improving the quality of the traffic and boosting sales, as well as, and especially, the user buying experience.
Want to try it out for yourself? Request a free 30-day demo of our PIM.