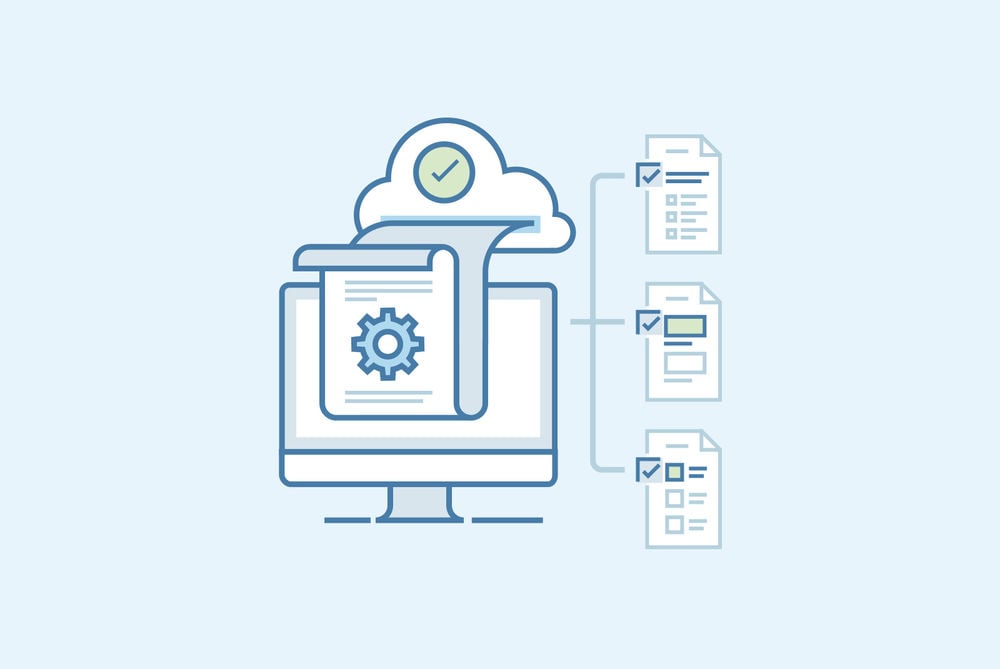 New technologies are becoming available for marketing departments and empowering them with wonderful tools that give a boost to their daily work.
This is what we are going to learn in this post, enjoy it!
Do you still not know what we are talking about? We are referring to PIM. The powerful PIM — or maybe you know it as Product Information Management. However, there are many more processes associated to information management: PDM (Product Data Management), PCM (Product Content Management), PRM (Product Resource Management) and MDM (Master Data Management).
- Sorry, I think I need more information about PIM! -
We understand that all these acronyms can drive you crazy and create some confusion about what their main features are. That's why we are going to explain one of the most important purposes of a PIM: Product Data Management(PDM).
Although PDM was first created for engineers, nowadays it's being introduced into marketing departments as a solution that helps avoid a lot of tasks related to Product Data Management.
PDM is one of the main solutions that a PIM can offer to your company. A PDM system is used to centralize all product related information. This software is in charge of nurturing all other systems and platforms included in a marketing strategy. It's able to update the most tedious information in a few clicks, such as this type of data:
Technical specifications:

Materials, measurements, components…

Visual elements:

Product visual manuals, guides, catalogues…

Extra documents:

Product images…
PDM Benefits
The main persons that benefit thanks to PDM systems are engineers, commercials, buyers, head of projects, and quality control teams. Some of the things that Product Data Management software can do for them are:
Reduce data errors and associated development costs.

Optimize operative resources.

Facilitate collaboration among global teams.

Increase productivity and reduce cycle times.

Comply with business and regulatory requirements.
- Discover all the benefits of Product Data Management -
PDM Software Comparison
Now that you understand the features and benefits of having a Product Data Management software in your marketing team, it's time to discover which PDM best suits your department or company.
Let's start:

This PDM could be the best one for small or mid-size companies — it doesn't matter if they're public or private. SirruX sxCLOUD Engineering is simple, cost-effective, and accessible from anywhere. It allows you to manage your entire drawing process from the web. Its power provides your organization with a solution for easily storing, recovering and sharing data and engineering drawings. The main disadvantage is that if you want to benefit of SirruX sxCLOUD solution you need to implement the IBM FileNet Content Manager ECM system, which increases the cost considerably.
- Which is the difference between PDM and PLM ? -

Hey! What's up? Well, we are not exactly a PDM, but we also offer these functions. We are a PIM, a complete PIM! Our Product Information Management allows you to centralize all product information (technical sheets, SKUs, images, etc.) in one place. We also can help you automate updating this information across all your channels and platforms. That sounds great, don't you think?
- I want to know more about this fantastic PIM! -

PTC Windchill offers a solution for companies who need help in their product data management and publication area. This PDM system perfectly adapts to any current complex manufacturing environment. That's why PTC is recommended for organizations where those responsible for approving materials are based in multiple countries. In addition, this system goes one step further and sends an automatic message when any review, comment or change has been added to a product.

This vendor solution is focused on making the engineers' work more efficient: access to drawings, models… Advantum PDM has a function of "built-in preview" that allows all users to see a preview and give feedback about drawings, even if they don't have a specific computer aided design (CAD) application installed.

Siemens PDM is one of the most recognized systems in the area of product data management. The famous electronic company offers a complete solution to connect the design data of multiple applications and locations into a single and secure system, making it easy for every member in your business to find and reuse data, for both computer aided design (CAD) and non-CAD users.
At this point, perhaps you are thinking if implementing a PDM can really solve all your product management nightmares... Do you want to hear the most honest answer? NO. Sorry, maybe with a PDM your data problems will be over, but all the chaos related to product information management will not disappear so easily.
A PDM has its focus on big technological, engineering or graphic design enterprises. It's conceived for engineers, not for marketers. So the product that you are looking for is probably a PIM! Keep calm, because we've got the best Product Information Management to make your life easier!
- These are all the benefits that a PIM can offer to you -
Our PIM is the best partner for companies, retailers, distributors and eCommerce businesses. One of the reasons is that we have empowered our Product Information Management with all the benefits of a PDM: cloud storage, collaborative system, gaps and errors review, process automation, cost saving, etc.
If you need more information about Sales Layer's PIM or a consultancy, don't hesitate to contact us — our team will be happy to hear from you.
PIM... Let the magic begin!