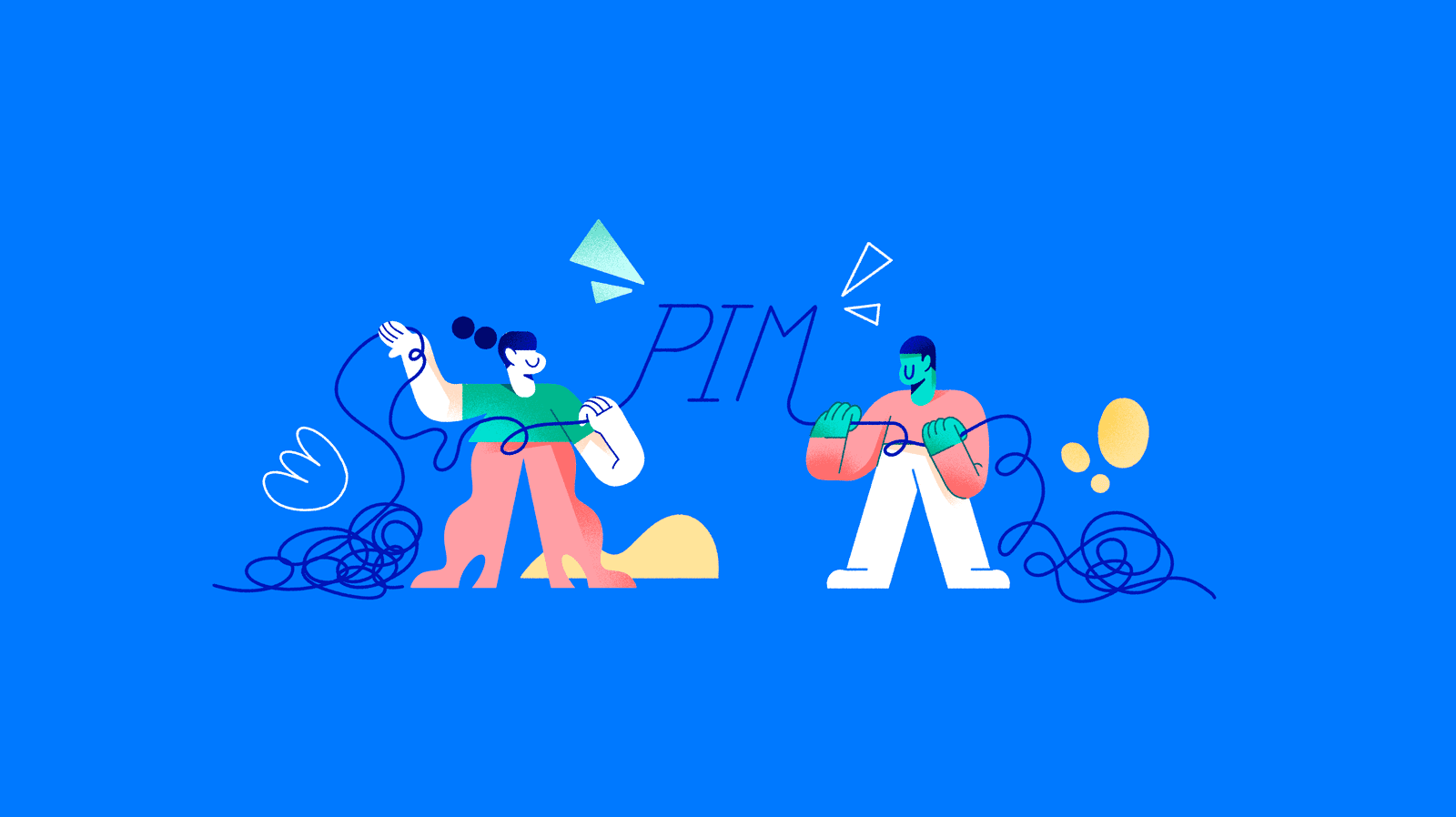 Perhaps you've read about them in articles, heard about them in webinars with marketers speaking about all their advantages or maybe someone in your team even recommended it to you as a suggestion for upcoming additions... Does the word PIM mean anything to you?
PIM or Product Information Management is a product-information management system that is revolutionizing the day-to-day work of manufacturers and sellers, both in terms of e-commerce strategy and in the sale of products, digital marketing and omnichannel content.
Without a doubt, PIM is the technological solution of the moment, but it's much more than just a trend: it responds to the need for a new era of digital commerce, in which content and user experience are everything.
What types of companies could benefit from a PIM system?
A PIM software system is a versatile tool that serves sellers, wholesalers, retailers, distributors and manufacturers alike, in any industry.
Any company involved in the product supply chain can benefit from the advantages offered by a PIM solution.
What's more, by centralizing all product information in a single source, various departments and individuals within a company will appreciate the support of a PIM. Sales and marketing teams, e-commerce managers, customer service, inventory and storage managers and even third parties (providers and representatives, etc.).
And, of course, the end customer: because a PIM allows you to check and improve the quality of the product content you display in your catalogs and on digital channels. As you know, the better the information on offer, the more likely to buy and more satisfied your buyers will feel.
5 key signs: when do I need a PIM system?
When managing a catalog of products, it's easy to become stressed and confuse minor problems with more urgent issues. Early identification of your key needs is essential in order to encourage your company's growth and appropriately manage your time and resources.
With this quick test, you can find out in less than three minutes if a PIM system is what your company needs. And if you're facing several of these situations, a PIM solution could be a vital support for your team.
Looking to implement or improve your omnichannel strategy?
A PIM is more than just a technological tool: it's the definitive omnichannel solution.
Companies looking to launch an omni-channel strategy for sales and marketing understand that this is vital in order to survive in an ever-more digital and competitive landscape. And in order to control product information on all channels, PIM technology makes product-management processes more agile and creates a network of synchronized, trustworthy and secure content.
Online marketplaces, e-commerce stores, purchasing options on social networks, digital catalogs, integration with stock in physical stores... The more ambitious your strategy is, the more delicate your product-information maintenance will be, making it all the more important that you turn to the support of a PIM system.
Looking to expand or frequently refresh your catalog?
Starting with a few items is easy, but maintaining profits in a company with a limited range of products is very difficult.
If you want to add more products and categories to your company catalog, or frequently refresh the range on offer, you'll know that this means updating a huge amount of information: SKUs, images, descriptions, technical details, adaptations to different metric systems and currencies, and much more.
The more products you have, the more complex their management becomes. PIM tools will make life much easier and ensure that you don't miss out on new opportunities, keeping your catalog in line with the latest market trends.
Looking to change your digital management platform?
Nothing is forever, especially not in the volatile world of digital technology.
When it comes to changing your e-commerce platform, for example from PrestaShop to Shopify or from WooCommerce to Magento, or your file-storage system (spreadsheets, images, videos, etc.), transporting all your product information can be a nightmare.
Having all your product-catalog and company information centralized in a PIM system will make any decisions you take much quicker and easier.
Looking to improve the shopping experience for your customers?
In the last year, more people have turned to online shopping than ever before. The growth of e-commerce has accelerated to a rate for which the majority of companies were not prepared.
The key to distinguishing yourself from the rest? That which is in short supply: a great customer and online shopping experience.
Worried that your customers aren't satisfied? Failing to secure a base of returning buyers? Improving the shopping experience is a basic requirement for any business that hopes to become a leader in its sector and optimize its online positioning.
What's more, product information is the key resource for ensuring that search engines like Google identify and highlight your products, obtaining better positioning and recommendations on marketplaces like Amazon, and increasing your sales, as buyers can find the product information they need.
Looking to strengthen your brand image?
Faced with the volume of competition launching on the e-commerce market at the same time, the best thing you can do is to make sure that you stand out for consumers.
A PIM solution will allow you to rely on an organized system and ensure greater control over the quality of your catalog and content, which will create a better impression for potential buyers and make sure that you stand out from your competition.
And now that you need one: which PIM system should you choose?
To choose the perfect PIM solution for your company, you'll need to be demanding, but with a very simple premise: choose a flexible, scalable and customizable PIM.
Ideally your PIM system should be based in the cloud, like Sales Layer, as its installation and use will be much more agile and easy, with less time spent setting up and easier access to your information from any device.
Another sign of a good PIM system is that it offers configurable connectors that allow you to connect your information to digital channels, such as Amazon, Shopify, Magento, InDesign, Dropbox, API, and more.
And don't forget that the success of a PIM system relies on the team behind it, and their willingness to help you with your projects. A PIM like Sales Layer includes support and training services to help you through installation and with any problems you may encounter during use.
Try it for free now and discover how a PIM system may be the solution you've been looking for to successfully navigate the era of digital sales.