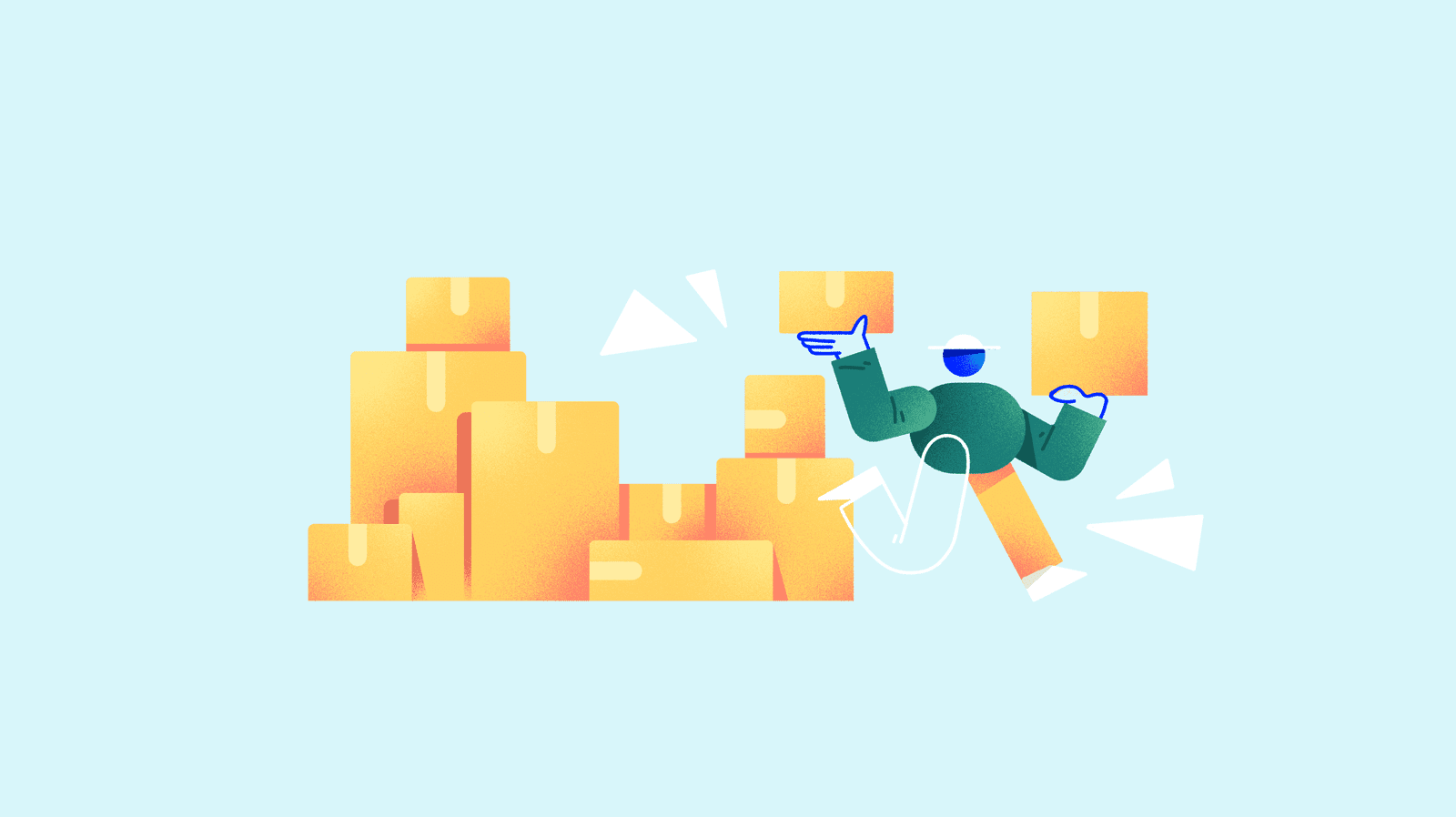 In this day and age, no forward-looking ecommerce strategy can be made up of just one sales channel.
Unless you are a novice seller working individually, the Amazon distribution channel is part of an entire multi-channel experience for retailers and distributers.
(Almost) nobody is missing on Amazon. Difficult though it may be to get a high volume of sales on said marketplace, not being there equates to being invisible in public. A high percentage of users turn to Amazon instead of Google to do searches for products and information. If they put your brand into the search box and you don't appear, potential customers will only see results from your competitors.
If you still had not thought about launching your products on Amazon or you've been mulling it over, it's normal to feel overwhelmed when faced with the thought of managing yet another sales channel. More orders, more shipments, more messages from buyers...
And, to cover all that, there is a solution on the platform itself: the Multi-Channel Fulfillment (MCF) Logistics Service by Amazon.
Would you like to find out if Amazon's Multi-Channel Fulfillment will work well for your company?
What is Amazon Multi-Channel Fulfillment?
It's an optional service for sellers on Amazon that is more complete than Fulfillment by Amazon and it can be contracted by those who have a professional seller account on the platform.
The basic Fulfillment by Amazon service allows you to sell your products with Amazon worrying about the logistics for you. The Amazon distribution channel takes care of shipments for you, but only those that are through Amazon and in your country.
→ Everything you need to know about the basic Fulfillment by Amazon service
Here's the good part: Amazon's Multi-Channel Fulfillment service allows you to expand upon that experience.
In addition to managing orders from Amazon, this version includes the management of orders placed through your own website and even sales in physical shops. In addition, you'll be able to send and receive orders both in your country and on Amazon's other European platforms.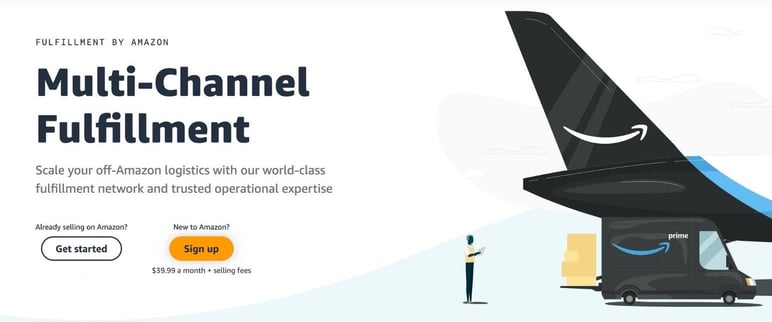 Amazon's three European multi-channel sales options
Pan-European Fulfillment Program: You send your products to a local fulfillment center and Amazon distributes them over its 5 European channels. This service has a surcharge of €2 for large shipments, except in Germany.
Central European Program: Sellers with inventory in Germany can store their inventory in the fulfillment network of Poland and the Czech Republic. This program involves an extra fee of €0.50 for fulfillment and €0.30 for light products.
European Fulfillment Network: Your national product listings are visible on the versions of Amazon of the other 6 European countries (Spain, France, the UK, Italy, the Netherlands, and Germany).
International Inventory: You send your products directly to foreign fulfillment centers and Amazon sells them on all European versions of the marketplace.
→ More options: The best marketplaces for selling products in Europe

Amazon seems to be a worldwide marketplace... but that is not the case! In fact, many users undergo great frustration when they search for a product and see that it is only sold on the version of Amazon of another country that does not make shipments to their own country.
Through Amazon's Multi-Channel Fulfillment, you can get your product to all buyers in the 27 countries of the European Union without limits. And you can set different prices in each country, adapting to demand.
If you don't want to have to worry about organizing all your ecommerce channels, Amazon can manage them for you. Nevertheless, if you don't want them to have all your data, you can opt for an independent software tool like a Product Information Management (PIM) system.
With this solution, you can keep all your catalog contents updated on all your channels, under your own control, and out of the hands of others. And you can do so without loosing your connection with Amazon, as a good PIM solution includes an automated connector with said marketplace, like the one we've developed at Sales Layer.
What are the conditions of Amazon's Multi-Channel Fulfillment?
The main thing is that you'll have to send your product stock to the fulfillment center that Amazon tells you to in the geographical network that you want to cover.
Apart from that, you'll also have personalized calculation of fees.
Through the Multi-Channel Fulfillment service, the price that Amazon charges you per shipment includes:
A fee per shipment that depends on the size and weight of the package.
A fee for storage, which is measured in cubic meters per month.
A fee for optional services, including the processing of returns, labeling, and packing (with different options).
Fees for weight and package management will be added to the above, as well as different percentages depending on the product category.
→ Take note: The best marketplaces in the world for online sales
Multi-Channel Fulfillment fees for sales on Amazon
Small sizes or lightweight: from €0.80 to €1.90 per shipment (light products priced under €10).
Standard or large sizes: from €1.63 to €30.60 per shipment (from less than a kilo to up to more than 30 kilos in weight).
Multi-Channel Fulfillment fees for sales on other channels
Standard local shipments: From €3.45 to €21 per shipment.
Expedited local shipments: From €4.73 to €23 per shipment.
Standard international shipments: from €4.70 to €32 per shipment.
Expedited international shipments: from €5.70 to €35.05 per shipment.
All of these fees for other channels depend on the package size. Expedited international shipments only apply to the UK, Germany, France, Italy, and Spain.
Multi-Channel Fulfillment fees for storage
The UK: From £0.39 to £0.91 per cubic foot per month.
The rest of Europe: From €15.60 to €36 per cubic foot per month.
These storage fees vary depending on the product category and the time of the year. In the months with more online sales, like from October to December, the fees go up.
In addition, if your products are in Amazon's warehouses for more than 365 days, they charge you an extra fee for prolonged storage.
→ Take note: What products can you sell with Amazon's fulfillment service?
Fees for optional Fulfillment by Amazon services
National returns: from €0.25 to €3, depending on the size of the package.
International returns: from €0.65 to €10.50, depending on the size of the package.
Disposal: from €0.25 to €3, depending on the size of the package.
Labeling: €0.15
Bagging: from €0.45 to €0,90, depending on the size of the package.
Bubble wrap: from €0.70 to €1,40, depending on the size of the package.
Opaque bagging: from €0.90 to €1,80, depending on the size of the package.
Taping: from €0.20 to €0,40, depending on the size of the package.
Remember that all of these fees do not include VAT or other taxes!
And, VAT is another fundamental aspect: you'll have to declare it in each of the countries where you are making sales and storing products — there are different conditions and registration thresholds.
While Amazon does offer you the option to manage this on your behalf, it's always better to have your own tax team.
→ Your best buddy:Why every seller should have an Amazon connector
Conclusion
You haven't even started yet... and you don't' know where your products are or where they have to get to? Don't worry! Managing the different types of distribution channels on Amazon can be a bit complicated, especially as part of a multi-channel network.
To help alleviate the task and get a little order in your Amazon inventory, as well as up-to-date prices for each country where you are selling and product data that is always perfect, your best option is a PIM system. try a free, 30-day trial with Sales Layer.