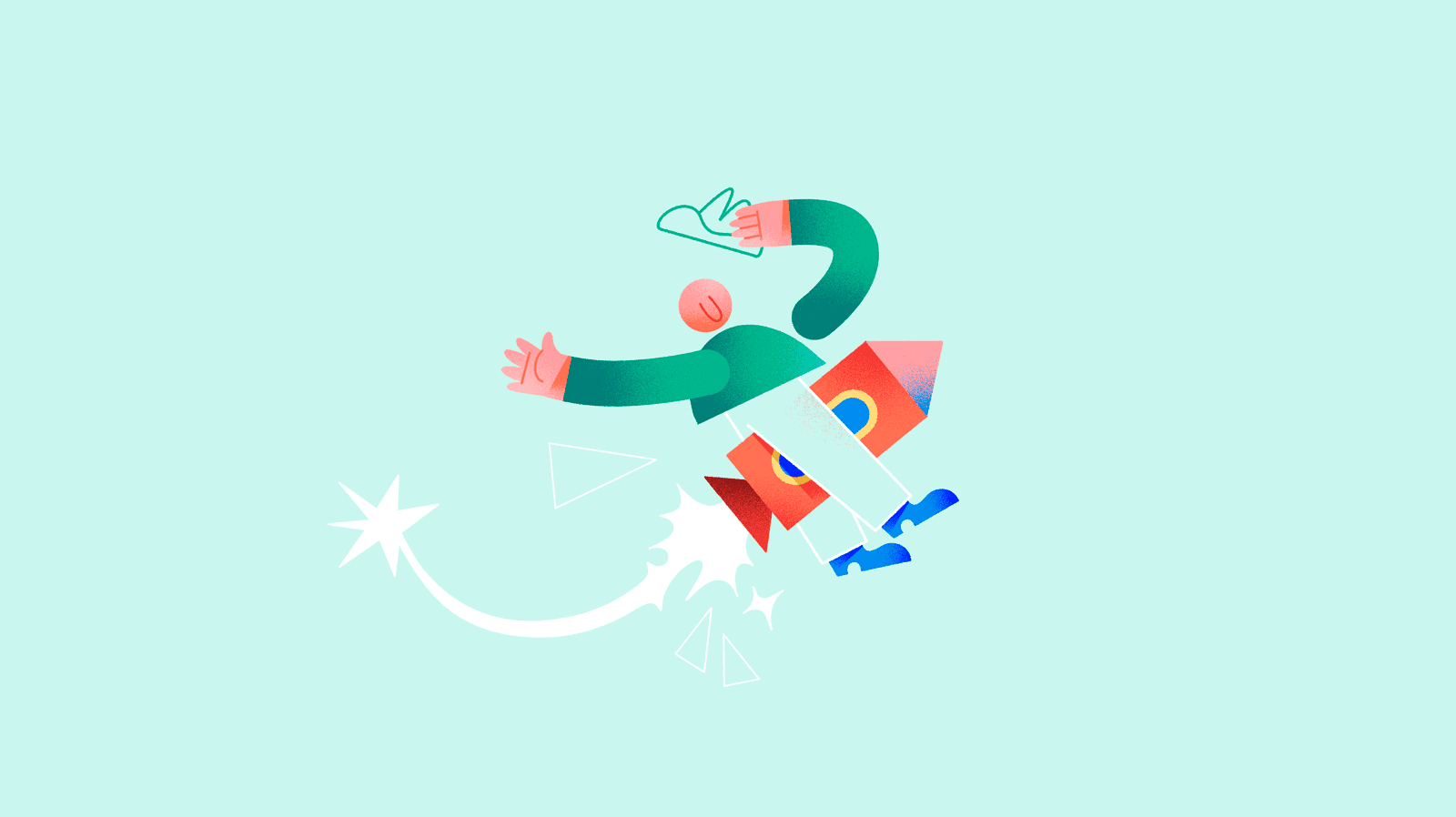 Are you a retailer? Your aim for 2022 is clear: to face up to the enormous competition on the digital market and adapt to a customer base that is increasingly educated and agile, searching for much more than just the best price: a perfect experience and trustworthy retailers.
But how do you achieve this goal?
Take the leap to ecommerce and digital media, consistent analysis and optimization, and collaborative work. These are the obvious answers, but there are other essential pillars for the year ahead, such as consistency across channels, social commerce and physical stores.
Retailers today face a much more complicated landscape as a result of the evolution of online commerce. While less than a year ago each retailer focused on their own sales and delivery area (whether local, regional or national), the new digital consumer has expanded the sales channels and networks of a supply chain that now requires more resources, more participants and greater agility in response.
The challenges for retail in 2022
Stock supply, management and replenishment.
New methods of purchasing and delivering goods (BOPIS, curbside collection, windows or lockers).
Technological innovation applied to catalog and logistics management (internet of things or IoT, analytics based on artificial intelligence, automated machinery, contactless methods, and much more).
Restructuring of the product range, role and experience offered by physical stores.
Shopping experiences adapted to modern consumers and their changing habits.
Content oriented towards answering buyers' doubts and questions.
The development of partnerships with other retailers, providers and services.
Metrics that are better adjusted to conversion costs and retention rates for each channel.
7 sales strategies for retail that you should implement in 2022
Offering an online experience in offline environments
The growth in the number of digital buyers over the last year has provoked a veritable panic attack for many ill-prepared retailers.
The urgent need to adapt sales models to ecommerce, or to improve an outdated experience that has tripled in speed, has resulted in the emergence of thousands of online stores and new seller profiles on marketplaces like Amazon.
But what happens to physical stores?
These forgotten outlets will need to rethink their role in 2022, above all for those retailers who offer both offline and online channels.
The key will be to bring together ecommerce, brick-and-mortar stores and the logistics services of both channles into a single, agile and streamlined experience.
This may include requesting out-of-stock products in store, trying out items and attending tutorials beyond the typical video-loop monitor, self-service counters and access to all kind of catalog information without the need to speak to a single person.

In short, it has always been said that ecommerce sites must compensate for the real shopping experience. However, today, it is physical stores that must begin to incorporate digital methods. Allowing customers to find what they're looking for with ease, while discovering other suggestions along the way to add value to their purchase.
→ Take a look at the purchasing cycle for omnichannel consumers
If you want to maintain relevance, physical stores will need to act as a representation of the brand image and experience, a logistics center connected to other sales channels and a place for learning and personalized customer assistance.
Technological support is key to updating the shopping experience within physical stores in 2022:
Contactless payment.
Sensors to analyze consumer journeys and suggest leaving the store after their purchase.
Curbside collections, with virtual service.
Smart shelving and real-time analysis cameras for personalized suggestions, sending stock-replenishment warnings to the logistics center, and recording sales metrics.
Automate your stock control in real time
Did you know that up to 15% of sales losses in retail are caused by a lack of stock?
When the customer cannot find products in store that the website claimed were available, or if they cannot buy products online when the store is located too far away, this creates the same problem.
Retailers should look to more sophisticated logistics for stock management within an omnichannel strategy. The most advanced methods include robotics and artificial-intelligence systems which help warehouse and store staff, but the first step is to make use of an automated stock system, synchronized across all channels.
Once software capable of bringing together information from different centers and stores has been implemented, each store can work as a mini logistics center, processing orders, packages and shipments according to stock and the destination of each purchase.
→ Free download: guide to understanding the digital supply chain
Creating more visual and impressive catalogs
Product catalogs are the cornerstone of retail, both for ensuring an excellent shopping experience for customers and for making communication and supply more agile within the retailer's network.
The digitalization of product content is a useful daily operational tool, but also has an impact on marketing and brand image. Consumers are no longer looking for the same type of retail shopping experience as before, based on comparing rows of similar products and choosing the cheapest.
Online catalogs should incorporate the latest revolutions in ecommerce and the digital experience, such as virtual and augmented reality, useful resources suited to the product type (videos, 3D models, product personalization, and copy and descriptions that appeal psychologically and call on our emotions, etc.).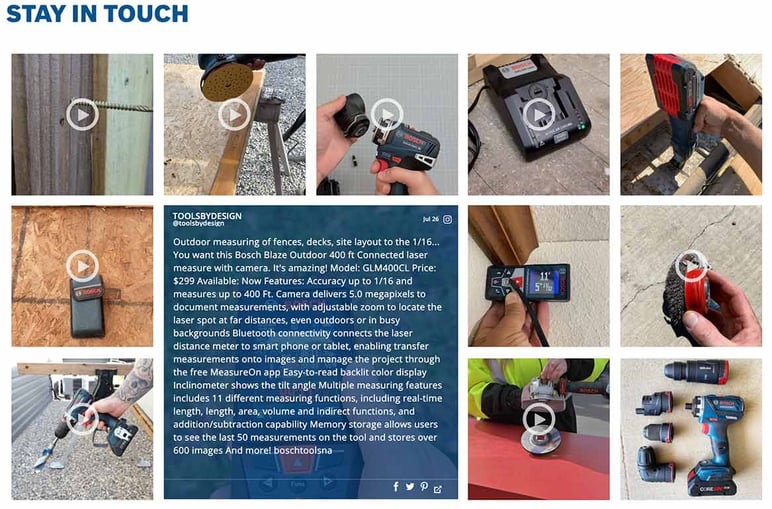 In order to achieve attractive catalog content, you'll need to ensure that your product information is consistent across all sales channels and, above all, that it makes you stand out from your competitors.
PIM systems are the fastest-growing marketing software for ecommerce sites over the last year, having become the essential platform for compiling and enriching manufacturers' and providers' product information and ensuring that stores stand out from their competitors on search engines and marketplaces like Google Shopping.
Ensure competitive deliveries for customers
2020 and 2021 was the year of home deliveries and, by extension, of the search for free delivery.
This condition has become much more important for online buyers than the product price itself. And, as buying online presents various disadvantages (orders normally cannot be received on the same day, there is no 100% assurance that the product purchased will be the one expected), it should at least offer easy delivery.
Customers expect more advantageous shopping and collection conditions, like the aforementioned deliveries to specific pick-up points, curbside collection, or lockers, without coming into contact with other people. However, they also expect flexible and affordable (or free) home delivery, if possible.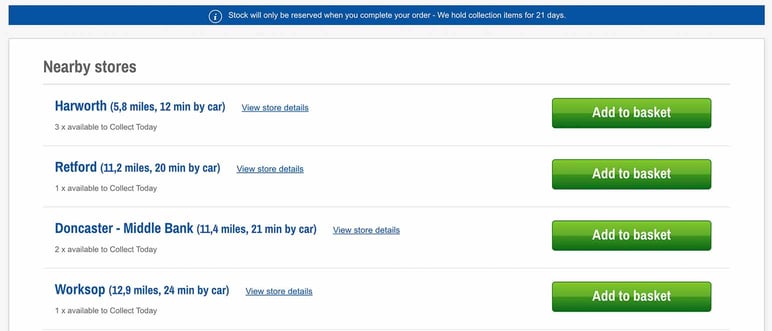 BOPIS (buy online, pick up in store) has become the most popular shopping method in recent months, and will continue to grow in 2022. To offset the logistical costs of preparing a greater quantity of orders, retailers need to start thinking of their shops as micro logistics centers.
The most daring are already turning to automated or remote-control machinery, drones and robots that scan shelves and transport products within warehouses. Robot couriers are even more uncommon, both for retailers and for customers who would not trust the safety of their goods.
As another aspect closely related to sales – returns will also need to become more agile in retail. The increase in ecommerce sales has resulted in an increase in returns and exchanges, as buyers are unable to see the product before purchasing it.
Chats, livestreams and voice assistants
Losing physical contact doesn't meant that consumers wish to abandon contact altogether.
Over the course of the last year, demand has increased for chats and chatbots to respond to retail-shopping doubts, ask questions and compare products from voice-assisted devices, such as Google or Amazon Dot – alongside a growing interest in attending virtual product presentations via livestream.
These live video events already represent over 65 million dollars of revenue in China, and are shaking up the Western market.
→ Live streaming for ecommerce businesses: what it is and why it's trending
Social commerce
More and more customers expect the convenience of doing their shopping without having to leave their chosen social network. For example, if they discover the perfect coffee grinder on an Instagram photo, they expect to be able to click on a tag within the image and start the purchase process, without leaving the app.
This combination of social networks as an advertising and sales platform will continue to grow in 2022, even more so as, for many people, these act as their only contact with the outside world. These include Facebook and Instagram Shops, native Snapchat shops and the agreement between TikTok and Shopify for launching ecommerce sites.
Once again, integrating your online store with social networks that offer native shopping will require comprehensive and fully synchronized product information. You'll also need a fresh strategy which allows buyers to get to know the products, taking advantage of the influencer phenomenon, capable of reaching audiences much more directly.
2022 will not be the year of stars in Dubai, but of content that offers added value, prioritizes education and honest reviews about the product, and brings together buyers with more transparent retailers, dedicated to sustainability and providing responsive customer service and information.
PPC campaigns with Google Shopping
Finally, what would online retailers be without their ad campaigns?
Some strategies will never die or disappear, although they must evolve in order to survive in the modern age.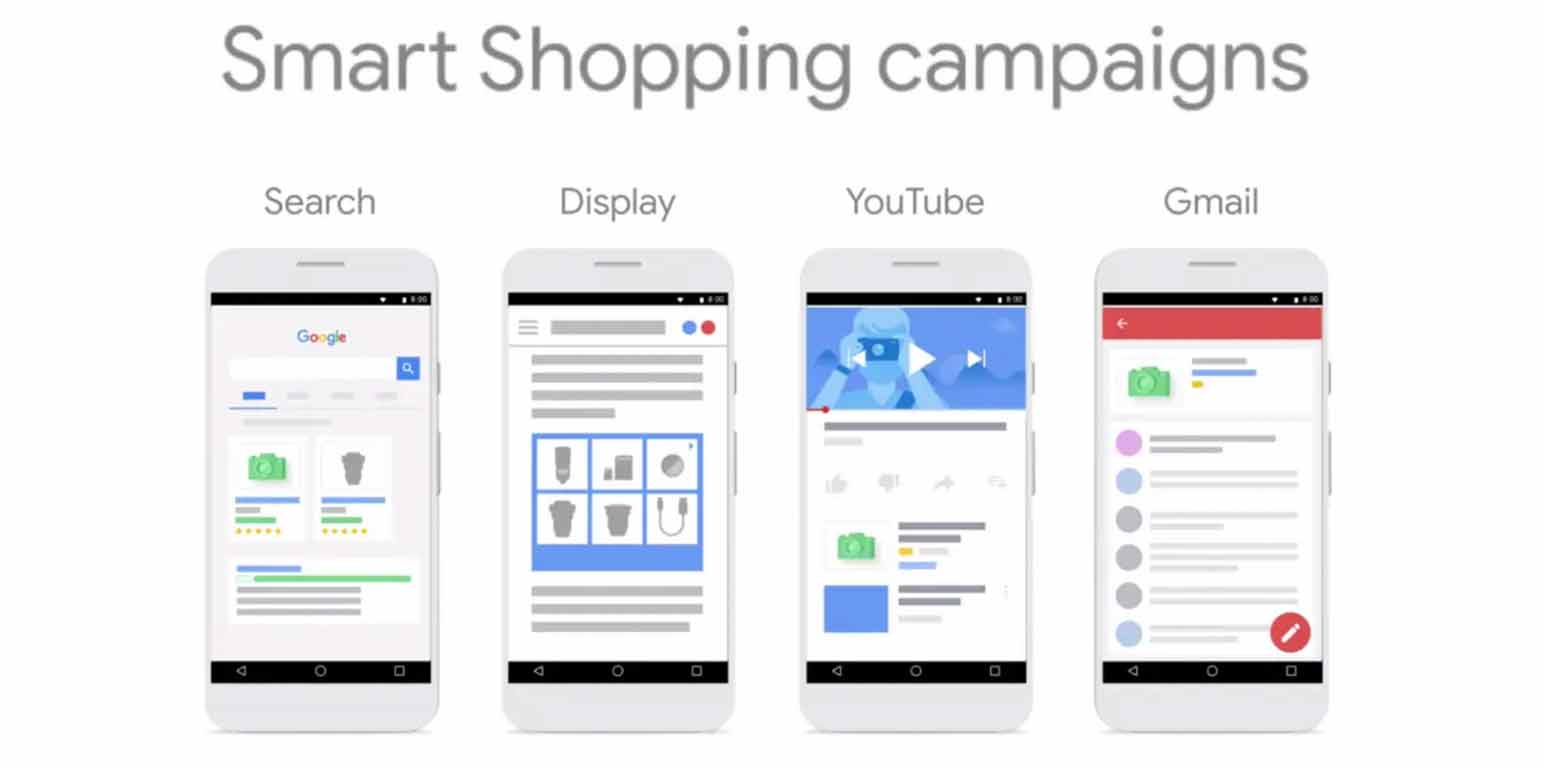 Google Shopping is one of the most frequently used platforms for retailers looking to position products on the largest search engine in the world. Adding unique and comprehensive product information is the first step to standing out on Google (and you can learn how to do it here). Creating campaigns adapted to the Google Shopping experience is the second step.
For this, you have the option of using Smart Shopping, an automated variation of ad campaigns that shares your product, stock and display ads on any Google channel (search, YouTube, Gmail, etc.) and only in those places relevant to your target audiences.
When preparing these campaigns, as with any advertising work, the key is to analyze and optimize your click, cost and conversion rates, in order to avoid having these ads generate losses.