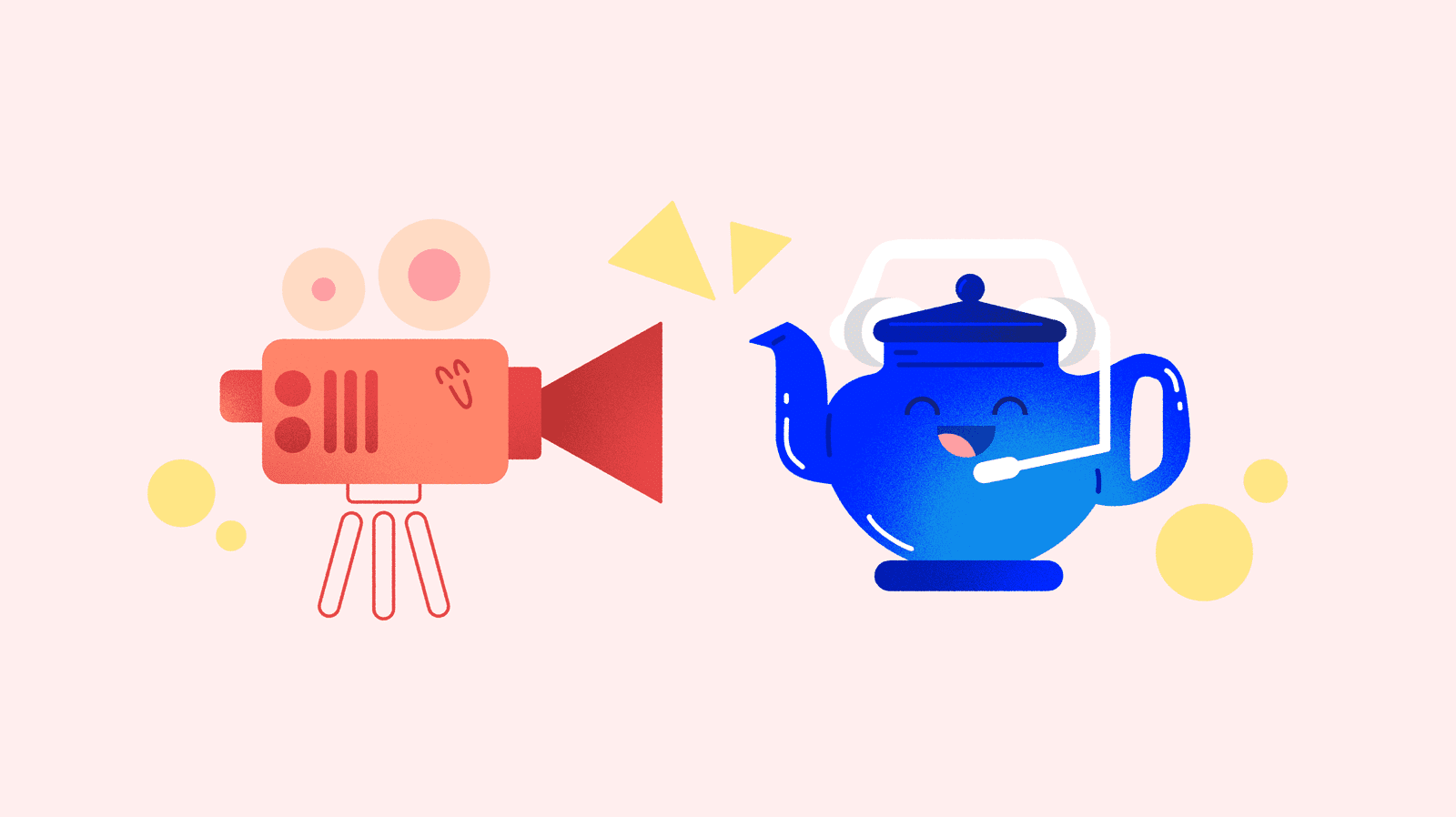 What is live streaming ecommerce?
It is a trend that is currently reaping great success in China – and soon we could be able to see live streaming ecommerce used by brands and sellers nearer to us.
Do you remember the QVC shopping channel and how addictive it was to see demonstration after demonstration of incredible devices?
The basis for live streaming ecommerce is the same: videos to demonstrate a product and broadcast live over a platform, social network, or website.
The reason why this way of selling has become so popular is the COVID-19 crisis, the increase of online shopping, and the progressive need that users have to regain human contact. Live streaming ecommerce is a way to digitally replicate the shopping experience at a physical store, just as the population has had to get used to social contact via Zoom.
Several social platforms, like Snapchat and TikTok, were already experimenting with sales possibilities through shopable contents and videos. While Snapchat has gone down in popularity over the last few years (only 9% of marketers use it), TikTok is a promising option that is on the rise – despite the fact that only about 1 out of 10 product marketers use it at the moment, 66% of them claim to have received a return on their investment.
Not even Amazon is immune to the effects of live streaming ecommerce: Amazon Live offers videos in which different hosts explain all types of products on sale on the platform – from gym accessories and microphones to cosmetics.
And if Amazon is in something, you know it has future.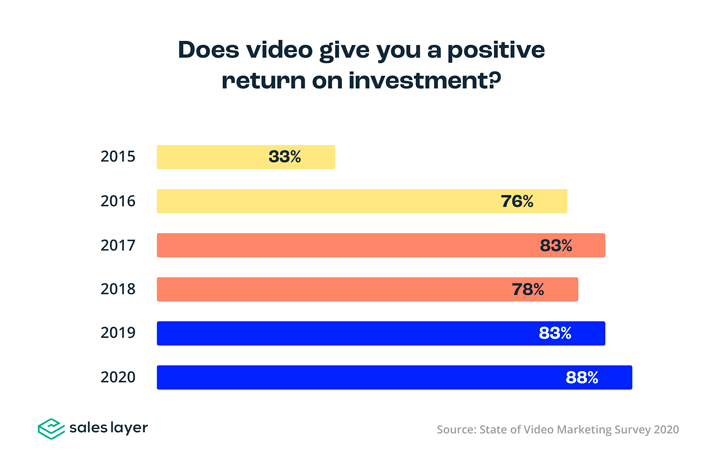 The impact of video on online sales
We usually emphasize the importance of product photographs for ecommerce. And, of course, the photos are a key factor to sell online; however, videos allow the user to see the product more closely – especially when it is complex or very small.
Video also helps the buyer connect with the product and see it in action, or how it is used. Because things cannot be touched – the main downside of online shopping – being able to see someone else holding and explaining the product allows for all questions to be cleared up.
Photographs with a zoom and 360º rotate option are also a valuable tool for the consumer to "play" with the product as if it was in his/her hands; however, video provides more additional information about how the product moves and works in action.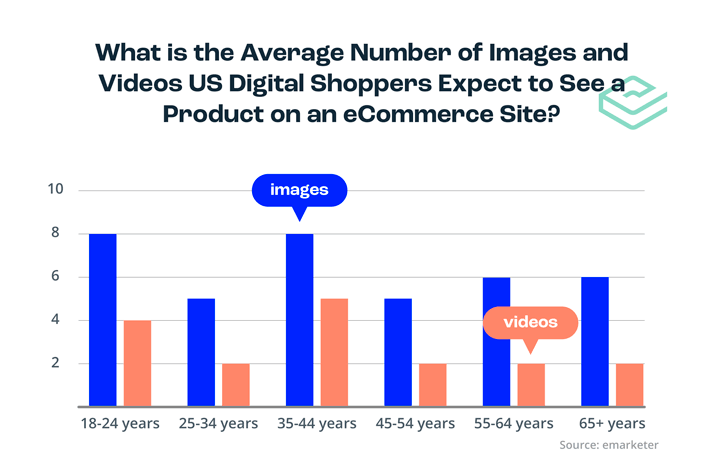 According to a survey of online buyers from the USA, the majority expect to see an average of 6 photographs and 3 videos per product before deciding to buy. What's more, 66% of users wishing to find information on products prefer to look at a short video.
Advantages of using video with ecommerce products
It improves the buying experience and sales conversion rate.
It increases the amount of time the user spends on the page.
It increases the average amount spent per purchase.
It attracts new consumers with valuable content that answers questions.
It is taken into account by Google when determining search positioning.
It provides better click ratios and the content is shared more times.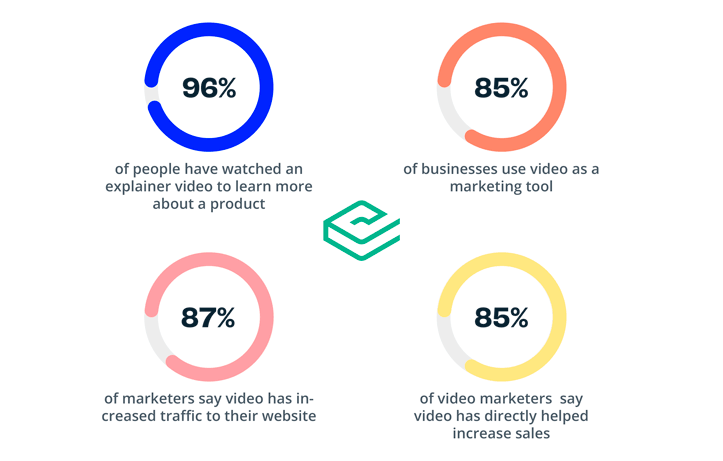 Ways of using video and streaming with ecommerce
No matter what type of video content you use in your marketing or ecommerce strategy, it is vitally important that the following is always kept in mind:
Get good video quality.
Show the product from all angles.
Include subtitles in other languages.
Make it mobile-device-friendly and ensure it loads well on all devices.
Add buttons for it to be shared on social media.
→ For more information: how to create the perfect ecommerce page
Tutorials on use, assembly, and installation
This type of video is the most popular type on ecommerce sites and product pages.
A video tutorial gives basic information or more technical and complex information on product use, installation, assembly, and preparation. The most common thing to do is to use a host, as the trend of live streaming ecommerce has proven that this is a successful tactic. This makes the experience more human, gives a lot of information about how a product can really be used, and allows for the product to be seen in action.
In cosmetics, kitchen accessories, and DIY, tutorial videos are a 'must;' but, they can also be very useful and creative in any sector – for example, crafts to do with kids, ways to match pieces of clothing, and how to 'break in' a pair of shoes.
If, in addition, you use an expert in the videos, the impression of getting valuable content will be higher amongst users.
Product launches
From a sneak peek to a debut on the day of the launch: a video can generate great expectation amongst buyers. Especially now that in-person presentations, events, and parties will be cancelled or restricted for quite some time.
You don't have to look any further than the success that live broadcasts of space shuttle launches have: users want to participate in the event – even from a distance, and this is the perfect way to see firsthand what could not be touched or experienced in any other way.
→ You may also be interested in: How to prepare a product launch
Collaborations
Here, we are talking about reviews, unboxings, and hauls by influencers. Any type of video in which someone who is known by many consumers to a greater or lesser extent in his/her field speaks about a product or includes the product for comparison.
Brands have discovered the value of user-generated videos, as well as the value of actively seeking out these collaborations with relevant influencers in their product niche and for their target audience.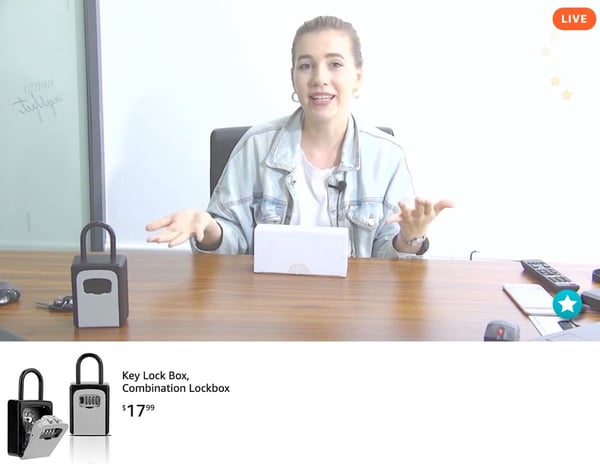 It is increasingly more important for an ecommerce strategy to get a product to appear in a review video, amongst other related products, or in a "recorded confession" about the experience someone had while using a product (hopefully it's a positive one). Buyers trust testimonials from others who they consider to be near them or trustworthy, and while the influencer bubble does have some ethical issues, these individuals are able to move people's attention to many brands nowadays.
Additionally, unboxing and review videos usually show parts of the shopping experience that the brands don't include in their own videos: what the package is like when the product arrives, if it's in good shape, if it includes anything extra, etc.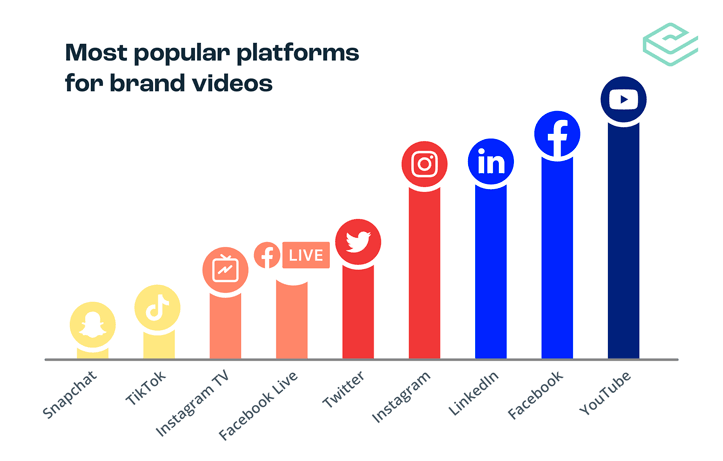 And this type of video is also good for going live via Instagram TV, TikTok, and other platforms for real-time conversation. That's another of the advantages of live streaming ecommerce: building a community, as opposed to the old model in which the brand and the buyer were separated by an abyss of the telephone, email, and chatbot contact.
→ Related: how to use influencer marketing in your strategy
Webinars
Within the product presentation world, brands that seek a more professional or industrial audience should turn to webinars.
This is a live presentation whose intentions align with those of live streaming ecommerce: a panel or couple of experts on the product, as well as representatives from the brand, talk about the product's features, advantages, new aspects, use, and questions that may have been received from viewers before the live event.
Human presence is important in a webinar, and webinars can be complemented with other types of audiovisual content, graphics, example of use, statements or testimonials from guests, etc.
And the strong point of any video contents used for live streaming ecommerce: after the live event, the video can be saved so that more users can continue to find it, play it, and visit the brand website.
Brand videos
Apart from videos about a product, also relevant are brand contents.
Here, companies can be more creative and create emotional and aesthetic connections with the values that they want to transmit through their products.
Telling the company's history, the product's intention, the team's spirit, and the values behind the production process – this type of video seeks to bring about an emotional response that will be associated with the experience of buying and using the product.
→ Choose well: what social networks are the best for your brand?
Conclusion
Live streaming ecommerce is a trend that proves the importance of audiovisuals in digital commerce — especially in these times of social distancing, restrictions to accessing physical shops, and the cancelling of events.
Adding video to an ecommerce strategy is a wise decision that, as is the case with the rest of product contents, must be accompanied by data quality. This is because the main goal of product videos is to clear up any questions that buyers may have, provide them more valuable information, and improve conversion rates.
With Sales Layer, you can start to organize and enrich all your product data and have it ready to use on any channel and in any marketing contents you wish. Try it free for 30 days and, if you are also someone who prefers video, you can ask for a live demonstration in which we will show you how our software works with your own catalog data.