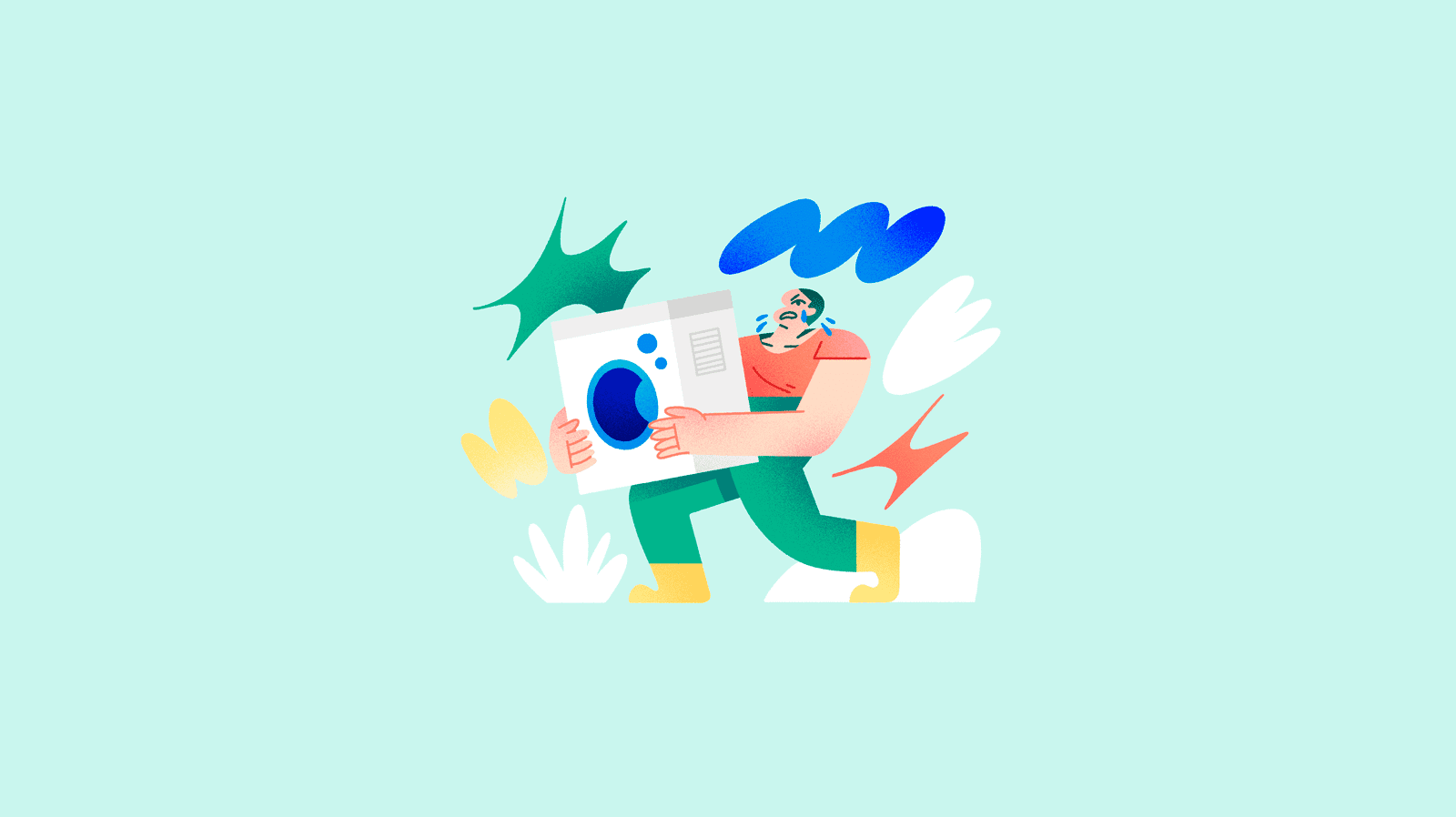 Table of Contents
The impact of product information:
Throughout 2020, the home appliances and electronics industry has undergone periods of great demand. This growth will continue next year, but manufacturers and other players in distribution and sales have to be ready to live up to the demanding expectations of the new digital consumer.
The impact of product information on consumer experience
Less questions thanks to complete, detailed information
Similar to the real, face-to-face shopping experience thanks to good images, videos, 360º views, augmented reality, etc.
Faster decision making process when deciding what to buy
Higher average value of the shopping cart
Better upselling and cross-selling results (higher-range products and accessories)
Increased satisfaction in the overall experience and purchase
Fewer product returns
And the benefits of automated catalog management for your brand
Faster product launches
Compliance with time to market
Better conversion rate
Open to new, digital B2B and B2C channels
Less loss of customers in an integrated omnichannel journey
Uniform product content for the entire business network: online and printed catalogs, countries, departments, etc.
Better content communication with distributors, retailers, and wholesalers
Keys for an improved home appliances shopping experience
Complete product information pages
Your aim: to review
Product information has a direct impact on the number of conversions that a page, online catalog, or mobile app has. One of the main reasons why shoppers give up on a website or purchase is because of a lack of complete data. When faced with such a lack, they tend to lose trust and turn to other ways to get information and ultimately make their purchase.
Even if you are a manufacturer, the state of your product information impacts the end consumer. The catalog content that you send to your distributors, providers, and retailers is usually quite important for many of them. If you have mistakes or a lack of information, those downfalls will follow your product everywhere, from multi-brand retail pages to printed catalogs displayed in shops.
And it affects another place where sales take place that is fundamental: marketplaces. If your product information is not correct or lacking, it is likely for it to continue being incorrect and lacking on Amazon's pages, causing buyers to lose trust.
How can you improve your product experience from the source? With a PIM solution (Product Information Management) that brings together and centralizes all your product data. This type of platform allows you to edit, update, and send your contents automatically. In this way, it will always get there in full form and ready to be used by any external player or channel.
For example, the Sales Layer PIM solution allows you to automatically send your catalog information to Amazon Vendor or Google Manufacturer Center and, in this way, retailers and Google will always have content of utmost quality.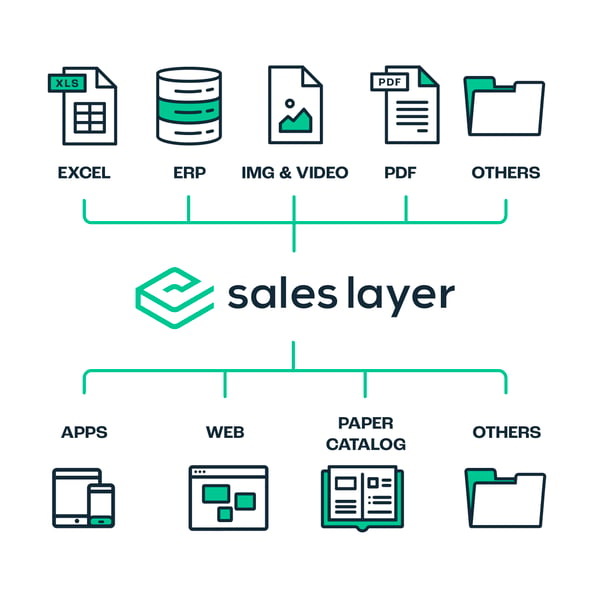 Great positioning
Your aim: optimization
Taking care of your product information will bring you better results. Google puts pages and product specs with more complete data first and checks to see if they answer the common questions that users may have.
For example, in Google, a Balay oven from a page that includes the price, additional discount, available inventory, capacity in liters, and average rating from reviews will be shown first before a product page that has almost no content.
→ More tips: how to improve your SEO with better catalogs.
Updated stock
Your aim: tracking of inventory
If your potential customers fall in love with your products, it's just as important for them to be able to have easy access to them.
Thus, you must track inventory well over all physical and digital channels and monitor shipments to warehouses and your network of distributors, wholesalers, importers, and retailers. Stock scarcity was one of the main problems at the start of the pandemic.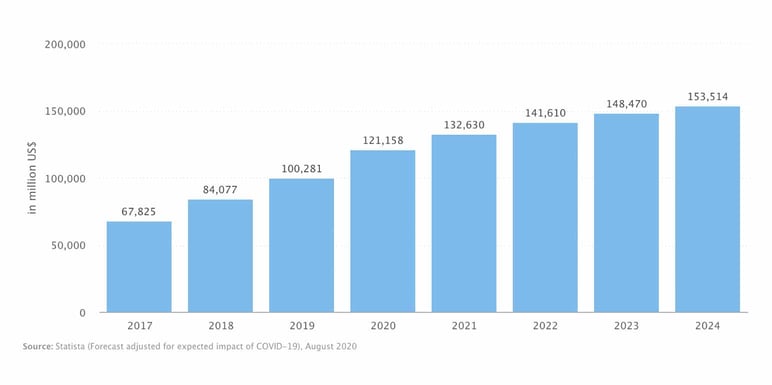 In addition, we must take into account that in 2021 ecommerce is foreseen to represent more than 17% of the retail sector. This is a big push for appliance shops and smaller chains that must be well nourished with catalog content and up-to-date stock information.
→ How has the world pandemic affected the electronics sector?
Informed buyers
Your aim: communication
Today's appliance shoppers are not looking for a refrigerator: they want the best refrigerator they can get in their range and budget.
There are increasingly more features, aesthetic, and user experience details involved in appliance purchase and use. That's why it is so important to keep your catalog up to date with new information, launches, and additional content to educate your potential customers.
Offer informational and educational materials on your website like demo videos and tutorials, as well as through email marketing strategies and social networks. Consumers value brands that add premium content to the shopping experience and that offer to help rather than just providing complex technical datasheets.
What is today's electronics consumer looking for?
Proximity and convenience
Buying an appliance has never been very convenient because of the weight of many of these products. Normally a visit to the shop ended with scheduling a home delivery.
Online purchases are growing more than ever in 2020 and the appliance sector has been one of the most benefited since the start of the pandemic, with a growth of up to 500% in online sales since April of 2020.
Customers are interested in buying appliances and scheduling delivery directly online to save having to go to the shopping center.
Complete product specs, additional enriched content, and a great shopping and shipping experience determine success in this digital era.
→ Infographic: Here's what the new digital consumer is like in the pandemic
Multiple channels and digitalization
To buy a microwave or some wireless headsets, shoppers turn to dozens of channels.
Searches on Google, retailers like Milar, MediaMarkt, and Tien21, supermarket chains, online marketplaces, forums where users compare products, ads on Instagram or Facebook, and of course the manufacturer's website.
Keeping control over so many different places is difficult. But it is not impossible with the help of a PIM solution that can take care of your biggest problem: having uniform and up-to-date product information at the same time and everywhere, as well as in whatever language versions you want.
Personalization and added value
There are increasingly more details that users need to know before making their final choice of appliance.
Is this refrigerator available in a stainless steel finish? Does this speaker have an ethernet port? Every shopper has a very specific search in mind. Or, on the contrary, a very vague idea that a good catalog can help to narrow down.
A good, well organized catalog gives options to buy all product variants, models, and versions and is easy to browse for customers and for your own teams and collaborators.
→ Check it out: What are omnichannel customers like?
Conclusion
The appliance sector is growing and 2021 promises to be a very good year. How can you take advantage of this trend and join the main industry players?
By offering perfect product catalogs to your network of distributors, providers, wholesalers, and retailers as well as to your end consumer. Product information is the key piece for success when selling digital products and improving your online positioning.
Sort it out more easily without complex installation and adaptation processes with a PIM system. At Sales Layer, you can try a PIM solution for free for 30 days or ask us for a custom demo: take advantage of our experience working with the catalogs of large appliance multinationals.