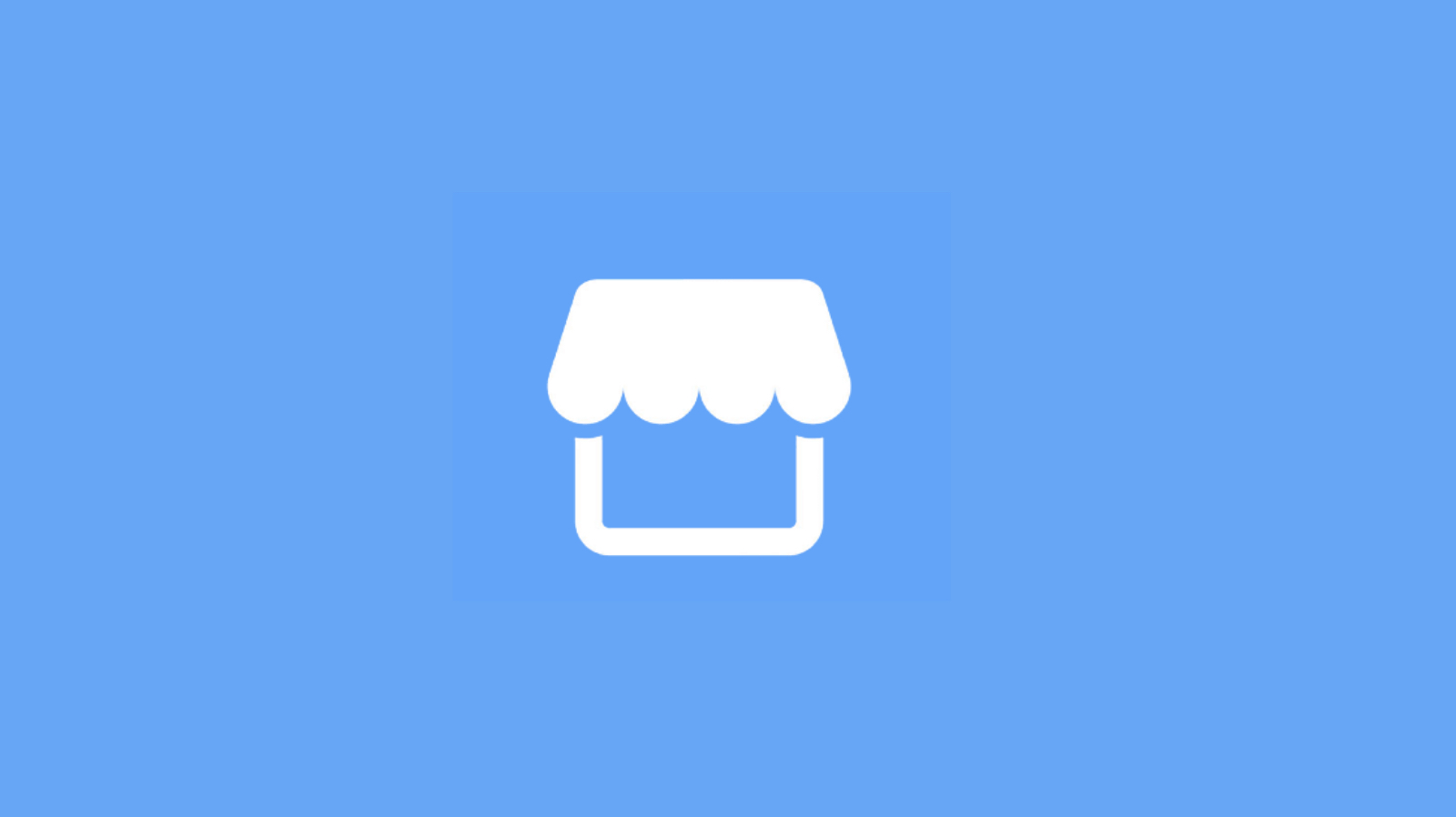 Table of Contents
A user's guide to selling products on Facebook
When considering whether to sell their products on Facebook, many businesses are faced with a complex dilemma: while the prestige of the social network has been plummeting after the scandals of recent years, it remains one of the most widely used platforms for buyers and businesses today.
First, figure out what you want to do. This social network may not be the most suitable channel for your type of customer.
Then, once you've decided, the rest of the way is easier; we'll tell you the ins and outs of how to create your store and sell products on Facebook.
→ Don't miss out: How to discover which social networks are best for selling your products
What is a Facebook shop?
A Facebook shop is an option for businesses, brands and sellers who want to bring their products to a social network audience and make it easier for them to buy without having to leave the platform.
Is a Facebook shop the same as a catalog?
No, they're not the same. On Facebook you can either create a store to sell products, or a catalog to advertise your products across Facebook, Instagram, Audience Network and Messenger.
There's no need to create a catalog before opening your store on Facebook. In fact, if you do have a catalog on Facebook you won't be able to import those products into a store, but will have to add them back 'one by one' from your Facebook shop.
Facebook catalogs are a useful tool if you want to publicize your range, provide information and images about your products, and attract attention through ads that will lead the customer to another shopping channel, such as your own online store.
Is a Facebook shop the same as Facebook marketplace?
Again these are not the same: a store is a sales channel linked to a business page on Facebook.
Instead, Facebook Marketplace is a platform that brings together several vendors and therefore displays your products alongside those of your competitors, like on Amazon.
Facebook marketplace was created as a platform for local sales, and is more focused on enabling users to locate second-hand products in their area or new ones from nearby stores.
Want to know how to sell on Facebook Marketplace? You'll need:
A marketplace profile
Product ads (the ones that will be shown in the marketplace; you can also hire paid ads)
Images, description and geographical location for each product ad
An optimization tool (to improve your content and position it better with respect to searches)
→ Read more: How to sell products on Instagram and boost publicity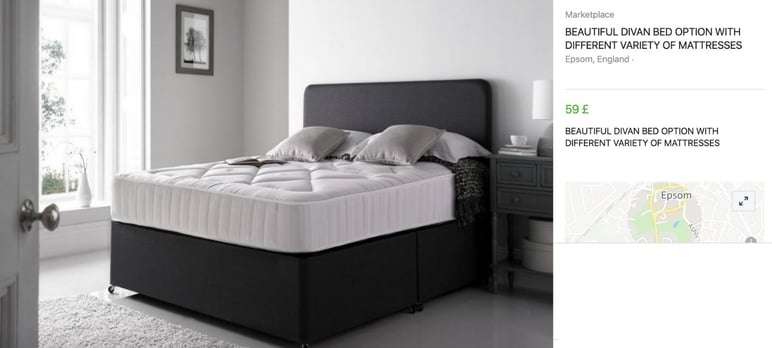 A user's guide to selling products on Facebook
Creating a store on Facebook
To get started you'll need a business page on Facebook. This is an essential first step for you to be able to add a shop and start selling your products.
Based on the most popular products on Facebook, the platform specifically recommends the creation of stores for brands and retailers that specialize in clothing, accessories, furniture and products for children and babies. Of course, you are free to create a store for any other product (provided it is legal and a physical product, not a service).
You must also have the shopping page template selected, so that you can start creating your store under the 'Shop' tab.
How to add your products to Facebook
Once you have filled in all the fields and your shop is approved, you'll be able to add products. Use a computer for this, as this function is not yet active for mobile devices.
Having just one product is enough to make your store go public on Facebook, and from there on there's no limit: you can add as many as you want and organize them into collections and categories to simplify browsing.
Is it possible to send your products to Facebook automatically, if you already have an ecommerce platform? Yes, but only if you're using any of the following platforms: BigCommerce, ChannelAdvisor, CommerceHub, Quipt, ShipStation, Shopify or Zentail.
There's an even more efficient way to quickly upload your products to Facebook: a Product Information Management (PIM) solution. PIM is the most popular and highly recommended tool for selecting the product information you want from your central catalog and exporting it to marketplaces like Facebook, without having to invest extra time in manual preparation.
What's more, with the Sales Layer PIM we provide connectors to platforms compatible with Facebook, such as Shopify, BigCommerce and ChannelAdvisor. You can check them out here!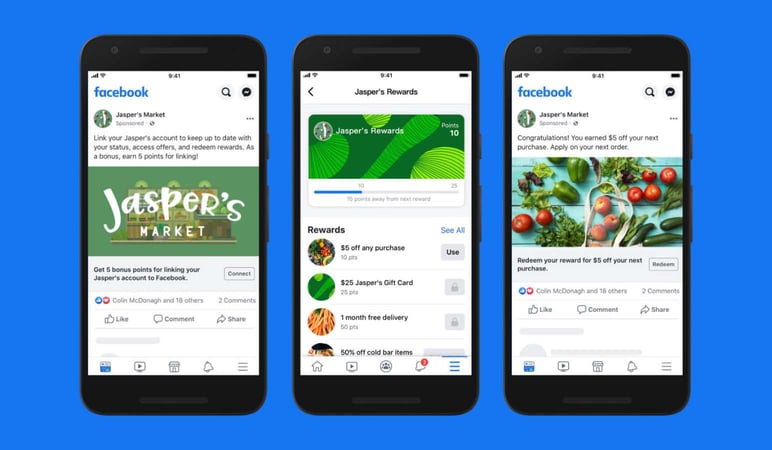 Including complete and detailed product information is the best way to stand out in any marketplace, including Facebook. The platform has these guidelines on the required content for each product:
Brief title
Category
Images or videos
Original description
Product details (size, care and/or assembly instructions, warranty, etc.)
Inventory (with size and color options for each product if needed)
Delivery options
Returns Policy
It takes 24 hours for products to be checked by Facebook before they are approved and ready to be published.
Don't forget to share the products on your profile and biography page so that users are notified about them and encouraged to visit.
→ A must-read: The best marketplaces for selling products in 2020
How to manage your Facebook shop
Once your store is up and running, you're free to remove, change and add products and collections as often as you like, and you'll have access to more features:
Product labelling: You can tag your store's products in Facebook posts, such as images or videos, so that users can directly access those items and buy at a click.
Communicating with shoppers: The same as for Business Pages, the Chat function is enabled for inquiries about products and orders (best if replies happen within two working days).
Reviews: Your customers can leave ratings and comments on your products. Invite them to leave a review to improve your store's reputation.
Analytics: The social network provides you with data on visits, views, clicks and total purchases.
Charging: You can link the Facebook product sheets to your website, so that users can make purchases in your own store. If however you have a purchase option from Facebook, once you mark an order as 'Sent', you will be receiving the money into the account you have linked to the store (this may take 5 to 9 days).
→ Looking for something more specific? Choose from the best marketplaces in Europe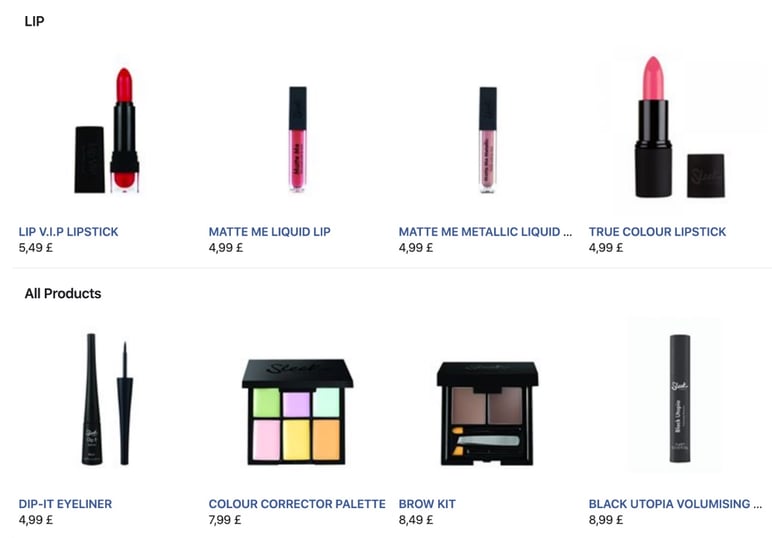 Responsibilities when selling products on Facebook
Being a seller on the social network may seem simple, but it entails a series of obligations that you must fulfill to avoid being penalized or having your store shut down:
Orders must be dispatched within three working days.
You must share order tracking with the buyer, to receive real-time information.
You must provide an option for returning new and unused items within 30 days of delivery.
Check to see if your country of sale requires you to submit financial reports and tax forms related to your Facebook activity.
→ Also check out: How to start your marketplace strategy right now
Conclusion
Unlike other marketplaces or platforms where the registration process for sellers can be long and complicated, starting to sell on Facebook is quite simple.
And changing your mind is simple, too: you can temporarily hide or remove your store from the Facebook page at any time, in just a couple of clicks.
It's a good idea to carry the tools with you at all times, that will allow you to add Facebook and any other channel to your sales strategy, with no more than a click of your fingers.
Try our Sales Layer PIM for 30 days and get something even better than 500 million Facebook friends: improved product data and greater publicity on all the platforms you choose.