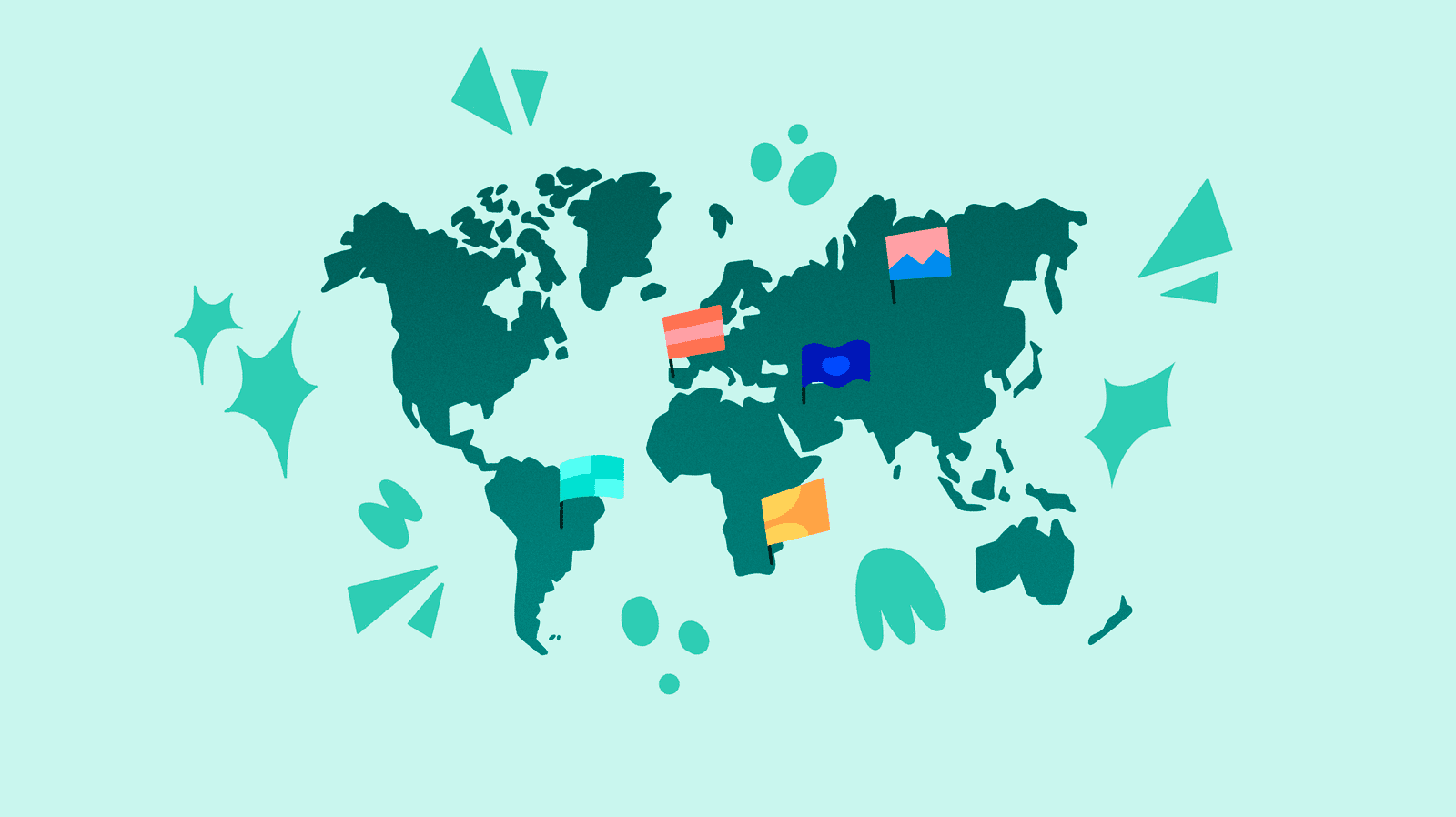 What is international targeting?
If on a personal level no two individuals are the same, in the world of sales we can say that no two markets are the same.
Applying international segmentation in any marketplace, especially in those that attract such massive traffic as Amazon, is an essential strategy if you want to sell in different countries and better position your products to different audiences.
For example, from one Amazon account you can sell your products in several countries in Europe, and perhaps your first impulse is to maintain the same content and strategy for all of them equally. But just as a shop on Regent street in London does not work in the same way as a shop in a small village in Suffolk in an online marketplace it is just as important to know where and to whom you are selling to.
International segmentation is the technique applied to sell products in a market taking into account its peculiarities, type of audiences and competition.
Advantages of applying international segmentation in a marketplace
These are the benefits that you will see in your medium-term performance if you apply a well-studied market segmentation:
Better positioning of your products in each market.
Better knowledge of what a country's audience is like.
More information about your foreign competition.
Better distribution of resources, instead of applying the same techniques globally.
Greater personalisation of advertisements and promotional actions.
A more effective marketing plan.
Identification of new business opportunities and niches.
More attraction of qualified leads.
Increased customer retention.
Better differentiation of your brand in the marketplace.
How to do international marketplace targeting
The first step is to carry out an audit of the state and trends of the markets in which you want to sell and position yourself through a marketplace.
Knowing where you are going to enter, what opportunities it offers and what the people in that market are like is a very valuable source of information to successfully undertake each of the following steps.
Define your target audience and market
A vase, a bicycle or a drill are the same in every country, but the people who buy them from each country are very different. They may value different features of the same product, or need it in particular circumstances.
The first question to ask yourself before selling any product in a new market is: does it fit the market? For example, a down parka will not have much of a consumer audience in Hawaii or Greece.
The same logic applies to products that are in high demand in a market: how much competition do you face, do buyers have strong preferences that are difficult to match, is there a gap in that market that you can fill and include an attention-grabbing novelty?
These questions, and their corresponding analysis of trends within a marketplace, will allow you to better define your audience and choose a segment with which to work more effectively.
Although it is difficult to position yourself in a market with a lot of competition, try to avoid very small segments in a marketplace, which attract little return. However, pay attention to new niches that can grow rapidly, as is happening with the vegan products market.
Take the opportunity to analyse which brands are the best sellers in that market and marketplace, and in which price range they are located on average (prices in marketplaces are the main tool of the game and vary according to the average purchasing power and average spending in each country).
Finally, study which keywords about your product type are most used in that marketplace and in online searches that can lead to the marketplace. This way you can predict traffic and look for related and complementary words to expand your strategy in the right direction, instead of imitating what you have already applied in other countries or just trial and error without reliable data.
In Google Ads, for example, you can view keyword histories, statistics and forecasts by location.
Combine targeting variables
Once you know your market, applying international targeting in a marketplace is related to many variables. You can focus on some of them or combine them, depending on which ones you see have more weight for your type of product, strategy and target audience.
In addition, you can always iterate the segmentation combinations and apply changes depending on which ones work best for your strategy:
Geographic segmentation
Country
Region within a country
City
Demographic targeting
Gender
Age
Socio-economic status
Education level
Occupation
Religion
Psychological segmentation
Personality traits
Interests
Lifestyle
Values
Beliefs
Behavioural segmentation
Buying habits
Spending and saving habits
Online search behaviour
Level of brand loyalty
Average review ratings
Tailor your catalogue to each country or region
Once you know who you're targeting, it's time to give them what they want. And while consumers everywhere value the same thing (complete, reliable, good quality product information), in each country they may need data in different formats, or value different functions or features more highly.
On the basis of a centralised product catalogue, it is important to adapt the content to the markets you are targeting. For example, measurement and weight systems for products, currencies for prices, or data with different socio-cultural relevance.
For example, let's take the case of a food or grocery retailer. It is possible that in one country there is great social concern about sugar consumption, which is also subject to legal regulations. Or it is a market in which a high consumption of vegetable products or vitamins has been identified. Depending on this data, it is appropriate to highlight some features or others in your product cards in a marketplace, as well as in product images, technical listings and even promotional videos aimed at that audience.
Therefore, when preparing product content for an international segmentation, you will also have to adapt it according to that market's demand, their needs and the problems you are going to solve in that market, and how your competitors describe themselves.
Customizing product information for each country is a huge and tedious task, isn't it? If you have your catalogue fully centralised in a system like PIM, then it is much easier. From this platform it is possible to translate the content into the languages you need, apply changes depending on which channels you are going to export the content to, and centralise documents needed for international sales, such as certificates and customs.
Refine the message for the market
Finally, once you have your consumer defined and the product catalogue adapted to their needs, you need to show it to them in an attractive way.
And in each country, what makes a product interesting can be very different. It is true that in marketplaces the main pull is price, but socio-cultural preferences, fashions, tone or vocabulary can also have an influence when it comes to describing, promoting and positioning a product successfully among an audience in a region.
In conclusion, segmenting your products in an international marketplace is a very useful tactic if you want to grow your business and raise awareness of your brand through a third-party platform. The effort and investment will be less than launching your own online shop and having to fight in the search results. In a marketplace it is possible to stand out little by little and appear as an alternative to competing brands that the public of a country already knows.
What you need is perseverance and a well thought-out plan to know which market you are entering and how to position your catalogue with adequate and complete product information.
Try it here for free with Sales Layer's PIM: it is much easier: not only can you centralise all your catalogue content and enrich it according to country, but you can also export it automatically to marketplaces like Amazon or Google Manufacturer.