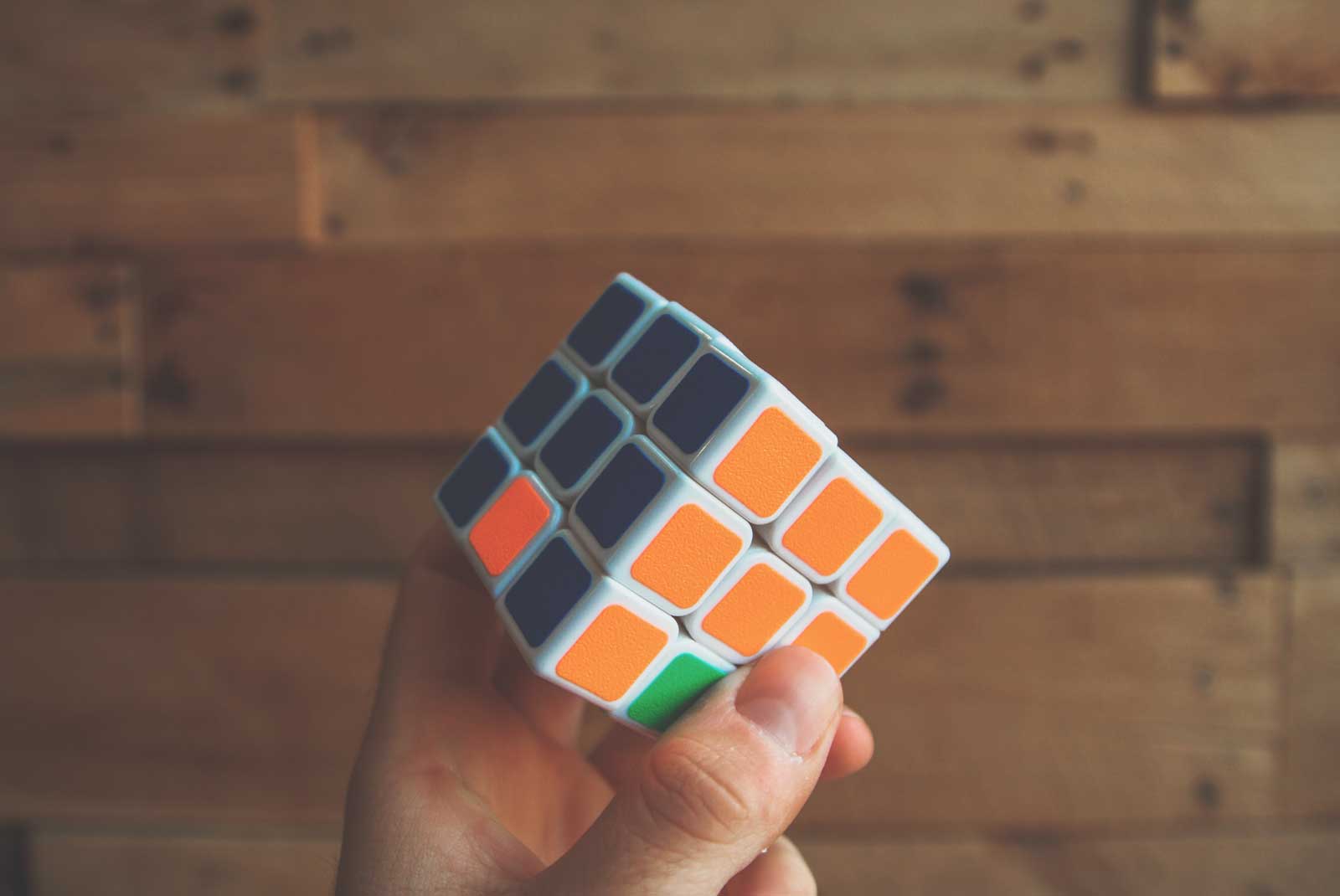 A marketing manager might sound like a nanny checking the children at their bedtime. Content marketing - ready! Mailing - ready! Paid ads - ready! A selection of communication channels - ready! Everything in a marketing strategy seems in order from head to toe.
In fact, any brand marketing strategy can get a good performance if it follows a simple 3-rule book: be attentive, don't rely only on huge budgets, and constantly reassess the strategy. With those commandments in mind and an aim for quality in content production, any brand can easily improve its public presence and results.
The main goal of a marketing team is building a connection with the customers, improve brand awareness, and making those things boost revenue. Easy-peasy until you start deciding which actions and channels could be better for a particular case.
The first step is having a solid brand identity management and policies that are good for users, like free returns or shipments, extended guarantees, and excellent customer service. UX and online shopping experience are also marketing strategies (you're selling a quality life improvement; an experience, not just a product), and they are actions with better and more time-proven performance than other trendy tips.
With that simple plan in mind and some of these next approaches, you can build or rebuild a great marketing strategy for little and big brands.
→ Related: Brand Management in the fashion industry
Observe the world
We are not encouraging you to stop every morning to contemplate the singing birds (although that's also a good advice to refresh the mind inside a marketing team). Building a strong brand marketing strategy involves being aware of what's happening around you and, most importantly, your audiences.
The last thing a brand marketing team needs to do is to live inside their little world. You need to be very up-to-date about your competitors campaigns and the trending topics in the media and political, social and cultural talks. Being a smart brand means that you know what themes and news are interesting for your customers and potential audiences, and when is the precise time for choosing a side and show some commitment to a good cause, like feminism, Black Lives Matter movement or LGTB+ rights.
But these actions must be performed carefully, showing all due respect and in correlation with the brand's values and your audience worries, not just as comercial opportunism (like when some big celebrity passes away). Revise your message over and over before launching it, and turn to focus groups with sensible audiences for testing.
Regarding viral content, if you want to try that kind of strategies for your own brand marketing strategy, study which viral campaigns are on top, replicate them with a twist (if they are inspirational or emotional, the better), and calculate a good timing before launching.
Cultivate a loyal base of clients, followers and partners
Some brands are obsessed with making their numbers grow up, but the wrong ones. Getting hundreds of followers each day does not mean that the performance of the brand or its marketing team is better, and they can easily be revealed as empty and cold numbers.
Quantity is a good goal, but quality is the main issue: having happy, loyal and recurrent clients and partners in your industry is the best bet for the long run. They will speak only good things about you (if you also make your part), they will defend you during bad times and they will perform the role of your brand's ambassadors with pleasure — and free. People prefer to hear and read third parties talking about a brand than a speech from the brand itself. Make yourself a trustworthy brand so others can speak for you, and always respond on time to queries, questions and problems when someone contacts your brand via website or social media.
Also, if you are trying to push a new brand or give a second life to an old one, try immersive marketing actions like events or launchings livestreams or tech displays in places visited by your potential customers to show them what is your brand and how your service or product works.
→ Read more: The 10 top Brand Assets Management software
Know what your clients really want
The tip that sounds like an old fashioned dating manual is critical when it comes to synchronize your marketing strategy with the expectations of your audience. You need to know not only what the customers want about a service or product like the ones you sell, but overall how they expect you to sell them.
Think about the type of models you hire for your fashion marketing strategy, if you use inclusive contents that take into account every type of person and client, what kind of language and tone you choose for your messages…
Customers and shoppers look for real recommendations from real people, and they tend to trust more heavily on the knowledge and opinions from highly respected professionals in your field. Do you sell lenses for iPhones? Try to get some reputable photographer to use them and share in their blog or social media channels their experience with your equipment.
They key is balancing self-promotional contents with useful contents about your industry, because people is surrounded by marketing noise everyday and they are eager for some materials that can be really handy.
Consistency, consistency, consistency
The main value for any brand, especially for a fashion marketing strategy that needs to rely on an aesthetic and a style that makes a brand unique and recognizable.
Marketing contents and messages must show the brand's identity, and not the other way around. Sometimes a dazzling idea or trend surfaces and it can be a great temptation to add it to the strategy, but first you should ask yourself if it's good for the brand, or if you are forcing the brand to adapt to a trend instead, like Beyonce-style videoclips.
The tone in your marketing materials must be homogeneous and constant in all your channels and campaigns, although that doesn't mean that you should be serious or repetitive. Customers like brands that don't take themselves very seriously, and that are brave enough to joke about their actions, values and, above all, screw-ups. As we have said before, level the brand to customers, not above them.
And this consistency plan also reflects on a good multichannel strategy, as great brands take the in-store experience online, and the online experience in-store. That means that your marketing team must investigate how your clients shop both online and at physical stores, and how to improve the UX in order to boost those sales.
If your products need interaction, incorporate new technologies to your website or app (like make up mock-ups for cosmetic products), and if your classical shopping experience is a bit boring, like typical retailers, then add digital touches to your stores, like digital showing rooms, iPads for checking the complete catalog in-store and ordering out-of-stock items, or a nook or spot to take pictures and share them via social media with some special hashtag.
→ Check this now! 7 fashion marketing trends
Everybody is social (media)
This is not big news, but a brand's presence in social media channels must be both active and proactive. That means answering users complaints and comments, as we said before, and also showing yourself as a relatable, trustworthy and reachable company.
The important task is to determine what social media platforms you must use and reinforce. There are enough out there to eat your entire marketing budget if you want a presence everywhere. And you don't really need to be everywhere, just where your potential customers are online most often, knowing what differences are between all the demographic groups you want to reach. Maybe young moms are spending more time in Pinterest, while dads usually search Reddit more.
This is another reason for designing a sophisticate multi-channel and multi-media marketing strategy, tackling every channel and material that has a higher demand among your customers: forums, eBooks, webinars, interviews, videos, tutorials, public demonstrations and events…
And there is no need to panic thinking that the budget will disappear instead while creating tons of contents for a myriad of channels: a smart marketing strategy recycles contents between different platforms, but adapting them to each audience and pushing the campaigns and resources that have shown the best performance in the first channel they were shared in.
Social media are a tricky part of marketing strategies, but they can be really fun and useful for building hype around a campaign for another channel (like a video ad through sneak peeks). They have become an unmissable part of a fashion marketing strategy that needs visuals for selling items and associate a luxury appearance and aspirational content to the brand.
→ What happens when marketing teams make the leap to automation? Discover it here!
Final thoughts
"Marketing tools like Product Information Management systems automate all these processes and save you costs and time."
In summary, a top brand marketing strategy keeps its eyes wide open for new trends, opportunities and changes both inside and outside the company. And this also applies for the marketing tasks that are less visible but determine the quality of the user experience and, therefore, the prestige that a brand transpires through its marketing actions.
Keeping all the catalogs and products contents updated and synchronized between different channels is the base of a good marketing strategy. But if you want it to be outstanding then add the topper to the sundae: marketing tools like Product Information Management systems that automate all these processes and save you costs and time that the marketing team now really can invest in creating top-notch campaigns.
Ready for going from standards to the top? Try our 30-day trial PIM and find out what captivates our top clients from all industries and countries.