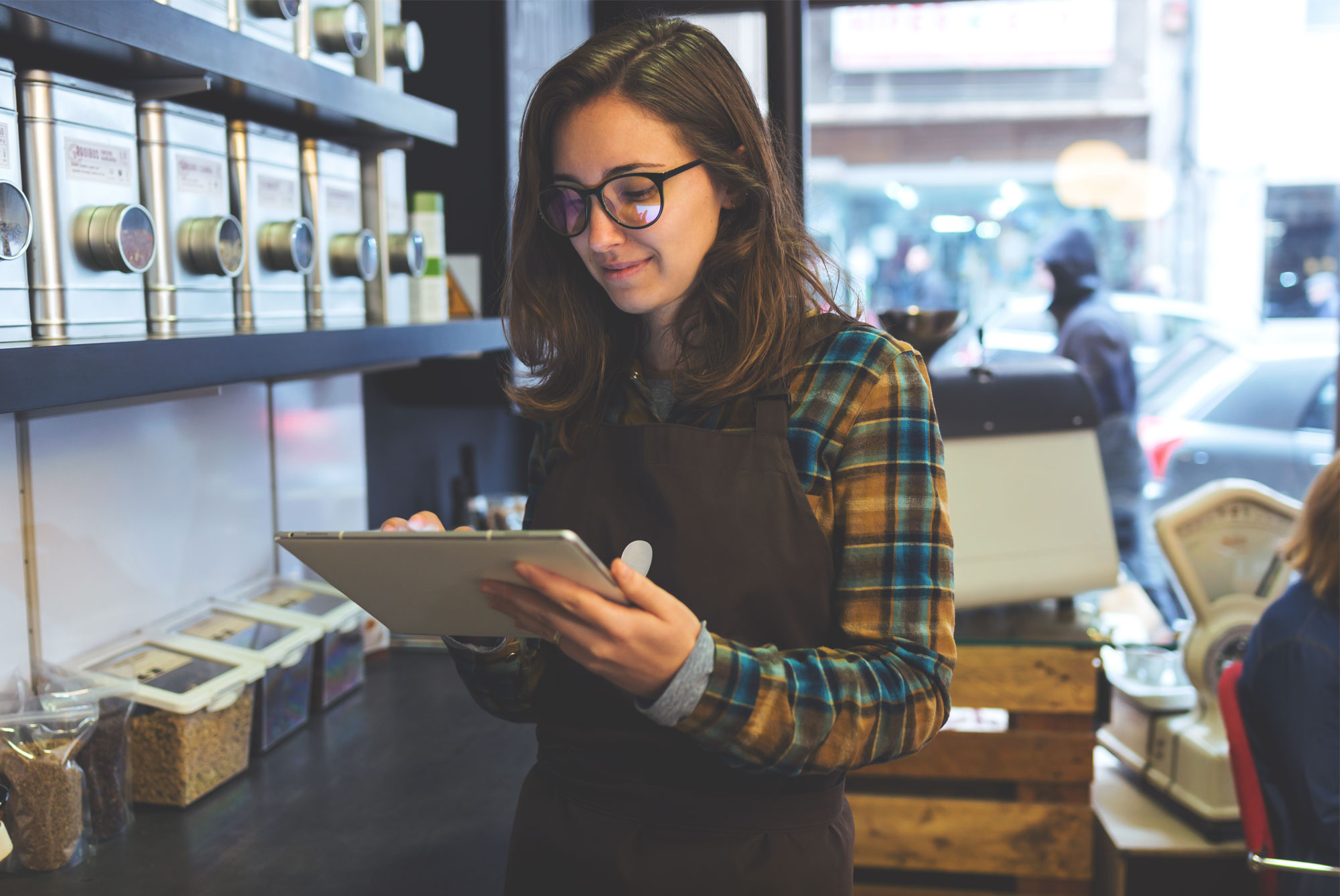 There's nothing that makes a customer more frustrated or sad than finding out that their favorite product, or that trending item they have seen via Instagram, is now out of stock. That happens — it's not big deal.
But what happens when they have already paid for the product… and then they receive a message from the store that says the item was not in inventory any more.

That's far worse than many scenarios for an e-commerce business reputation.
"46% of small and medium businesses still track inventories with a manual method."
According to some studies, up to 46% of small and medium businesses still track their inventories with a manual method. Of course that's cheaper, but it leads to a lot of errors, specially if the company has an omnichannel or multi-channel strategy, so their products can be found in diverse channels and a lot of sales are happening at the same time in different places.
Without a tailored and concise multi-channel inventory management system, an e-commerce business will suffer from slow packing and shipment processes, and it will run the risk of sending customers the wrong items — or even damaged ones that haven't been properly checked in a long time.
As we have said before, this is very important for multi-channel inventory management. As the number of sales channels grows, a company will confront more problems and loose a lot of time and resources if the access to inventory is not clear enough.
A good e-commerce inventory system allows you to avoid overselling and getting out of stock, achieve faster shipping operations, lower the return rate, dedicate more time to improve the user experience and customer service, and have happier customers and, therefore, a better public image that will attract more people and improve your conversion rates.
Take good note of these e-commerce inventory best practices every company should know to handle efficient sales and shipments:
Categorize the inventory
The first step for an e-commerce business must be creating a specific inventory categorization system, in order to facilitate the access to products in every warehouse and handling the available stock. Each product should be carefully labeled, according to the company's priorities: it's usually a numerical system that points to the product category, its location, the real value (not the sale price) and specifics like size, color or collection, depending on the type of product.
If this task is successfully managed, the storage staff will have precise information about product stock and they will find every item in less time, avoiding confusions and sending customers the wrong items.
Calculate stock needs
It's based on a very simple formula:
The average daily product sales / The working days in the month X Average product delivery time
This way your company will always know what is your minimum stock threshold and you will avoid those feared out of stock warnings in the online store, marketplace or app.
Don't panic: it's perfectly normal if you run out of some items from time to time, because you can't always predict increases in demand. If that happens, you just need to know and calculate what would be your re-stocking time to inform your customers with facts and not vague answers if they contact your customer service and are eager to buy something that is out of stock for a while.
Choose a management software and shipping service
And choose wisely. You must be as demanding with your e-commerce inventory best practices as a Victorian governess: stock must be updated in real time, not at the end of the day or from hour to hour, and your management system should be totally automated and centralized. If your e-commerce business sells on multiple channels (online store, apps, marketplaces, physical stores…), you will need a multi-channel management platform like a Product Information Management (PIM) system that ensures every platform shares the same product content and inventory numbers, so sales won't overlap.
Furthermore, an online store management software offers data and analysis about sales and how much stock you overshare or lack in each channel and time of the year.
Other online store management software like a multi-channel inventory management software (IMS) helps you keeping your warehouses' stock in order and adds some extras like customer service, your own representative or a reliable express or one day delivery service, in a wider territory or multiple countries.
For small businesses or companies that jump into e-commerce sales for the first time, there's also the option of hiring a drop shipping system or external supplier that keeps and manages the inventory for you.
Daily checks
The quality of products must be ensured every day, and the same thing happens with your inventory. Some routine revisions could detect damaged or wrong item batches or products in the warehouse, so you will always send your clients the best. Check the storage conditions often, because some details like ambient temperature or the way boxes are piled could affect your goods.
Also make a detailed check of labeled product information and descriptions, and see if their reference numbers, prices or specifications have some inaccuracies that could be mended.
Other reasons to keep a daily eye on your inventory are measuring the average days that takes an item to be sold, calculating how many times stock-outs occur and the return rates that affect your stock numbers.
Get rid of stock
Each company chooses a different frequency: monthly, quarterly or once a year, but it's good to sit down and see which products don't have a good performance. Those items are taking up shelves space and managing efforts with no return of investment, so you must get rid of them and find ways to sell that old and unprofitable stock.
One of e-commerce inventory best practices involves selling your less popular products in complementary channels that shouldn't attract your main traffic, like marketplaces (Amazon, eBay, Newegg…). This way you can promote your company, find demographics that could be interested in that type of product and attract other customers to channels where you show your complete catalog and best sellers.
In short, taking time to prepare a system for your multi-channel inventory management is key to optimize your daily tasks, guarantee a seamless shopping and shipping process to clients and analyzing data and measurements. The right online store management software will be your best investment to avoid wasting more time fixing product content messes across multiple channels and to make your e-commerce grow with shorter fulfillment times, better customer satisfaction and lower return rates.